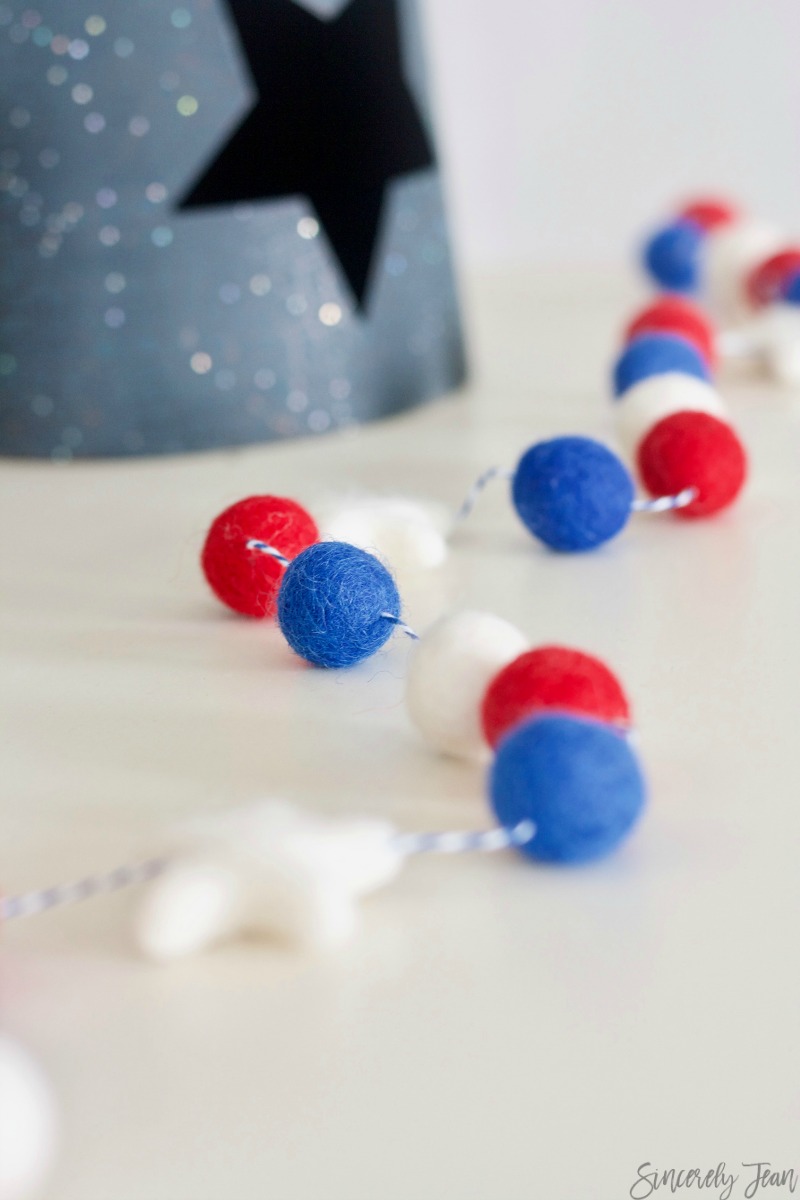 I am totally loving wool felt ball garlands right now. They're super cute and so easy to make. Fourth of July was the perfect excuse to create a patriotic garland. This DIY project is quick to make and adds the perfect touch for decorating. You can make any colors you want for any occasion or season!
Items Needed:
Wool felt balls 2.5cm
Embroidery floss
Needle
Tutorial:
Start by placing you garland balls in order of how you want to string them. I always like to do this first because I like to rearrange colors and make sure its exactly what I want before I string them.
Thread your needle with your embroidery floss, make the length of your floss as long as you want your garland.
With your needle pierce the middle of the felt ball to put in on the floss.
Continue until all your felt balls on our your embroidery floss, space them out to your liking. Some people like them close together and some like them spaced.
Once your done, tie off the ends of the garland.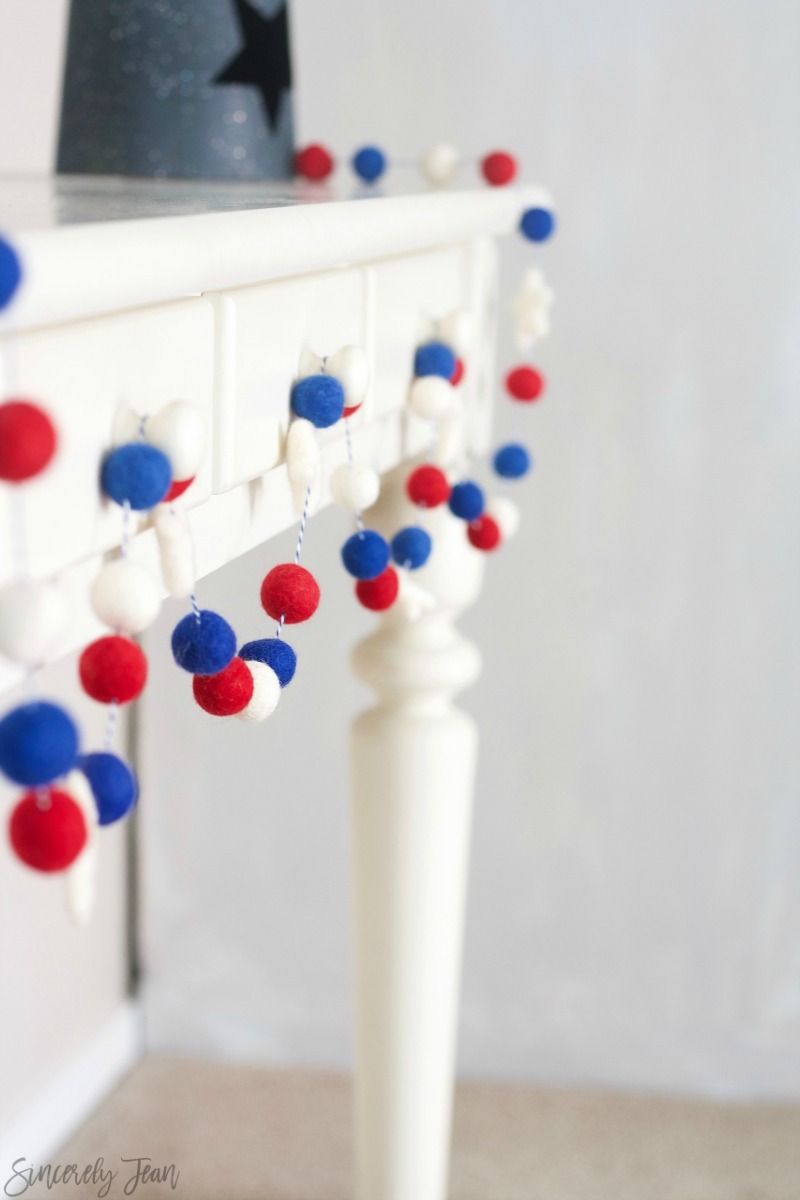 This 4th of July ball garland was such a fun DIY project. I love the bright colors and the festive decoration it brings to our home.
sincerely,
patti jean
PIN FOR LATER:

We also think that you will love our FREE ecookbook with 30, 5-Ingredient recipes HERE
Also, if you have ever thought about starting a blog, you need to read our HOW TO article!
JOIN THE SISTERHOOD!
If you liked this post we would love for you to share it on social media by clicking the buttons below!
Follow our blog with Bloglovin