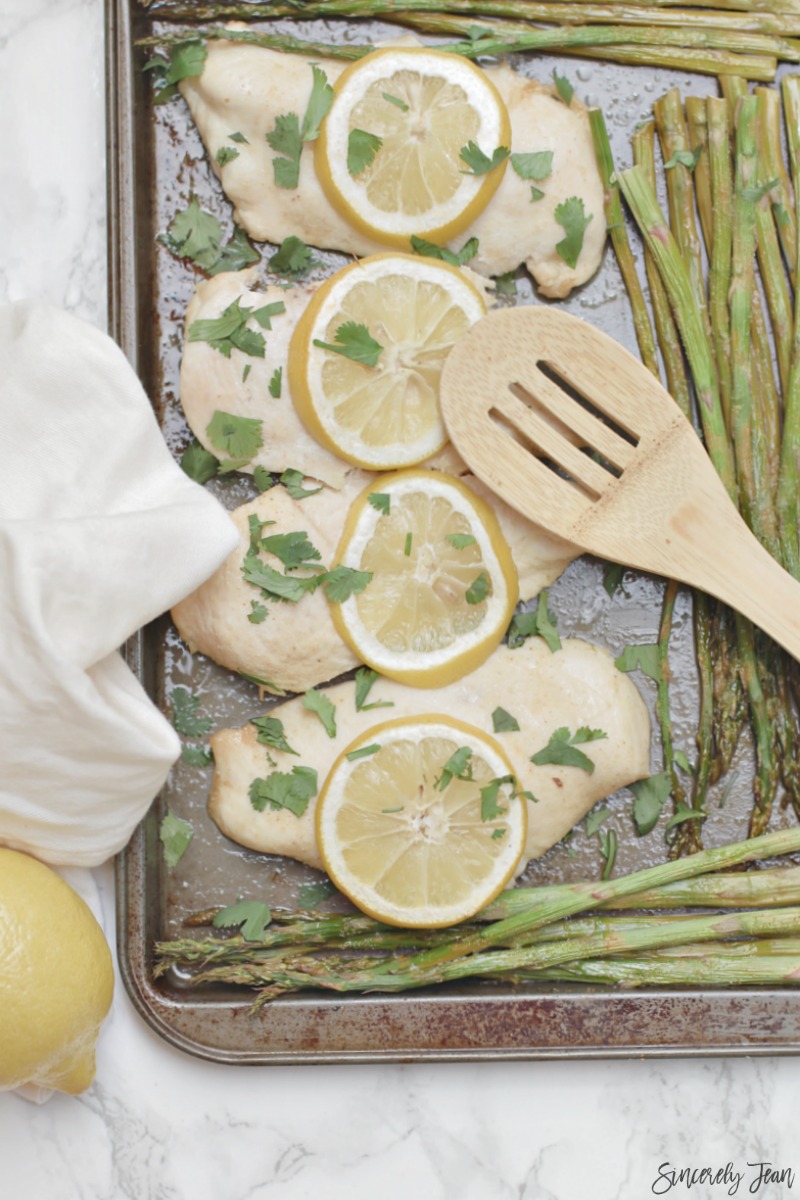 Hey sistas! I don't know about you but I LOVE lemon chicken. Today I am bringing you a simple and healthy dinner recipe. This 5 Ingredient Lemon Chicken and Asparagus is delicious and can be made on one pan!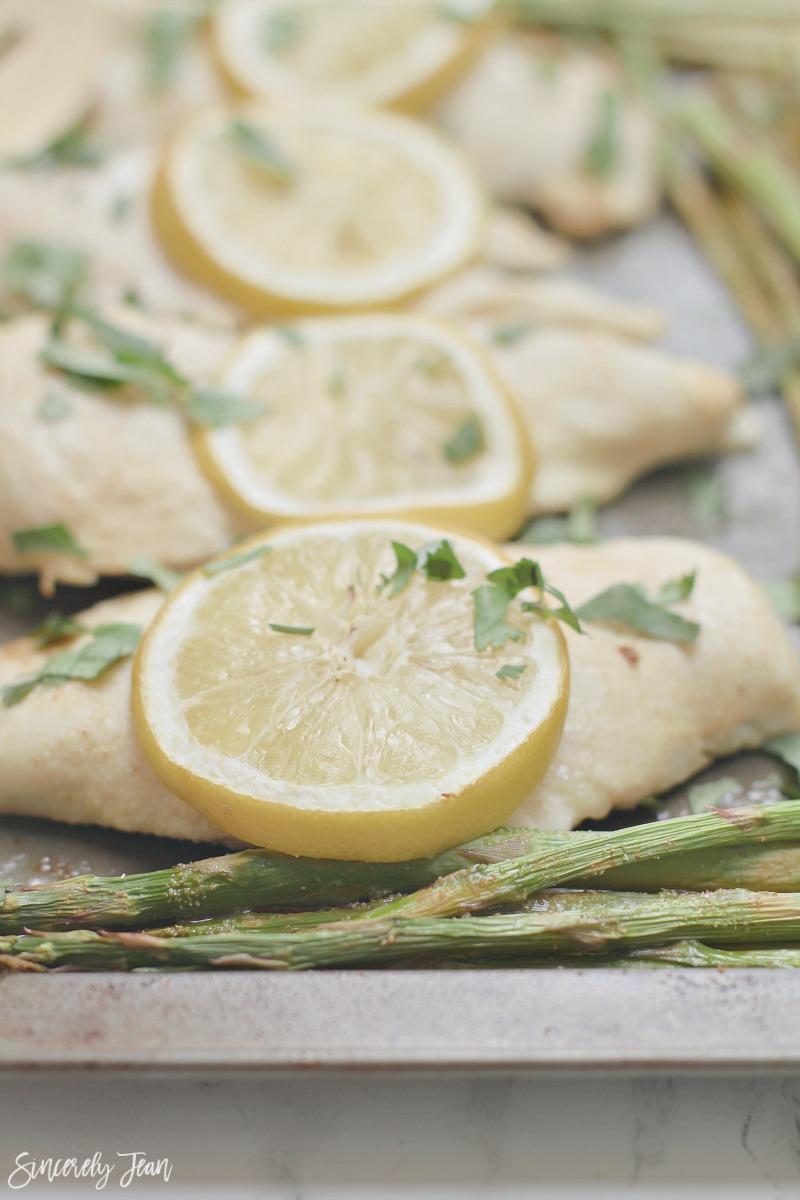 When your life gets busy, this is great recipe that you can make quickly. It is also super healthy and I think your family will love it Ike mine! It is a great one to add to your dinner menus.
5 Ingredient Lemon Chicken and Asparagus
Ingredients
1 1/2 lbs chicken breasts
2 lemons
1 lb. asparagus
2 tbsp. olive oil
2 tsp. garlic powder
Instructions
Spray baking sheet pan with cooking spray and set oven to 400 degrees
Cut chicken breasts in half and set on baking sheet
Place asparagus around chicken on baking sheet
Drizzle with olive oil evenly over pan
Cut 1 lemon in half and squeeze juice evenly over pan
Sprinkle garlic powder evenly over pan
Slice the other lemon thinly and place pieces on top of chicken
Bake at 400 degrees for 30 minutes or until chicken is fully cooked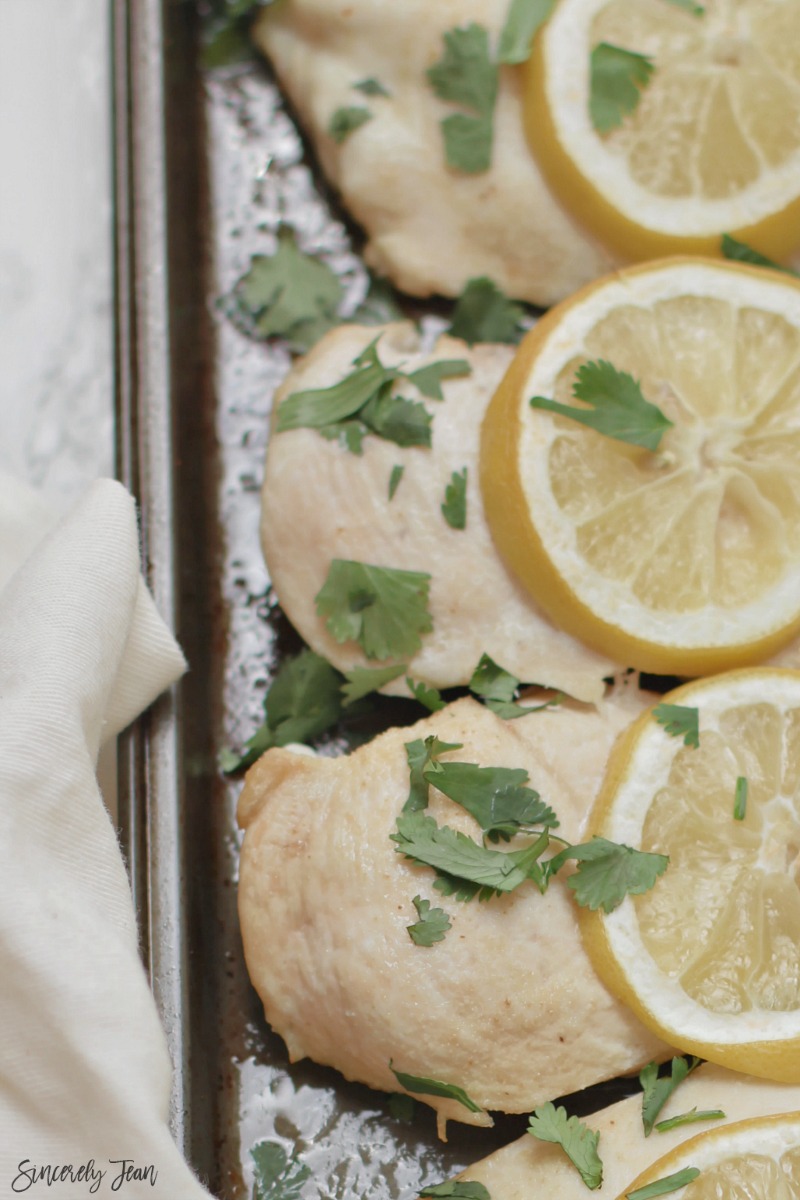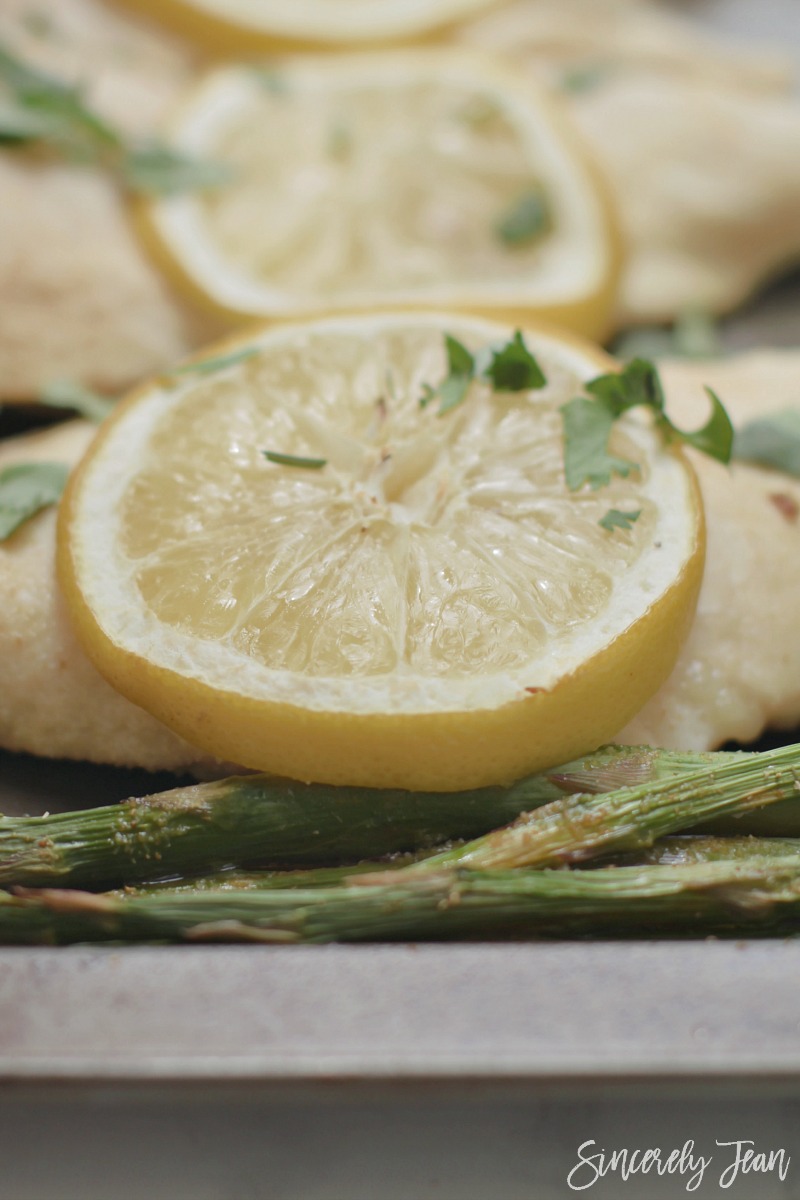 Hope you enjoy this simple and delicious lemon chicken recipe!
Sincerely,
shari jean
PIN FOR LATER: