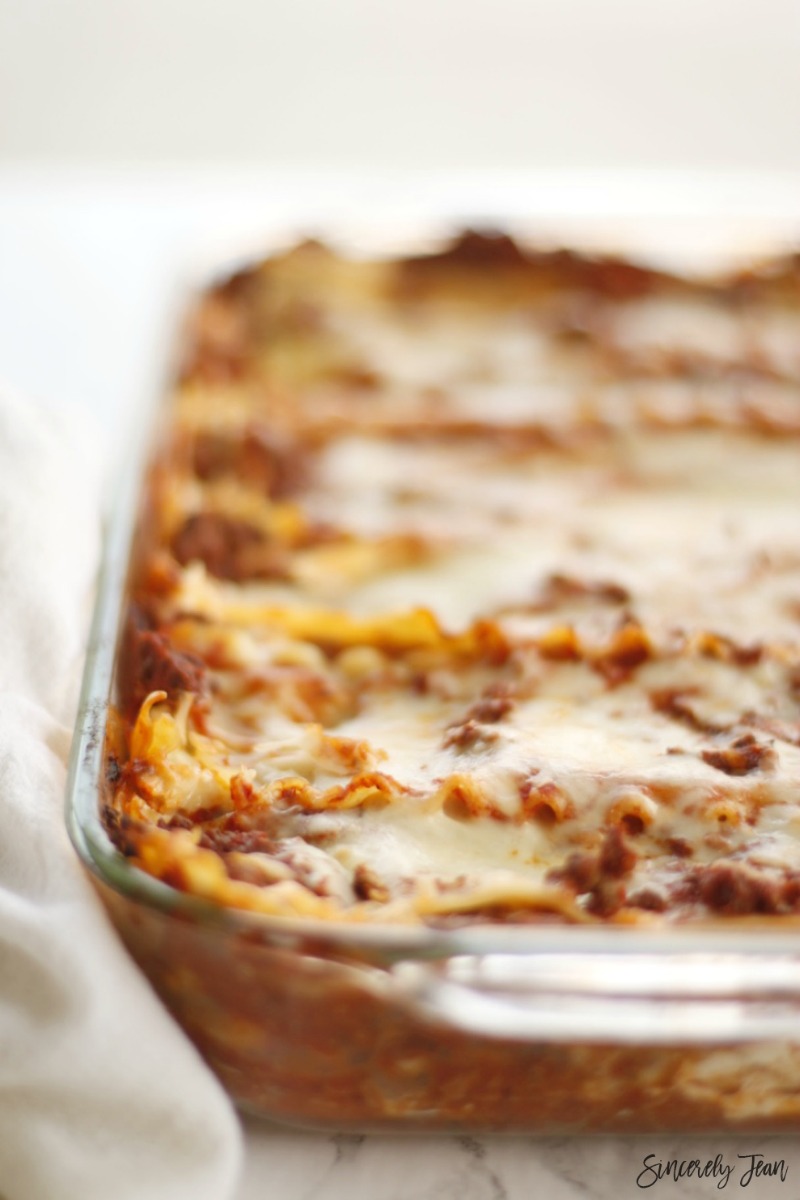 I had so many girlies ask me to create a 5-ingredient lasagna recipe! And what a fantastic idea that is, because who doesn't love lasagna? This easy dinner turned out so delicious and you are going to love it!
This simple recipe is the ultimate in comfort food! The only pre-bake prep time needed is to brown the beef and boil the noodles. Putting everything together is easier than it seems. Using my favorite baking dishes
helps with a fast clean up as well!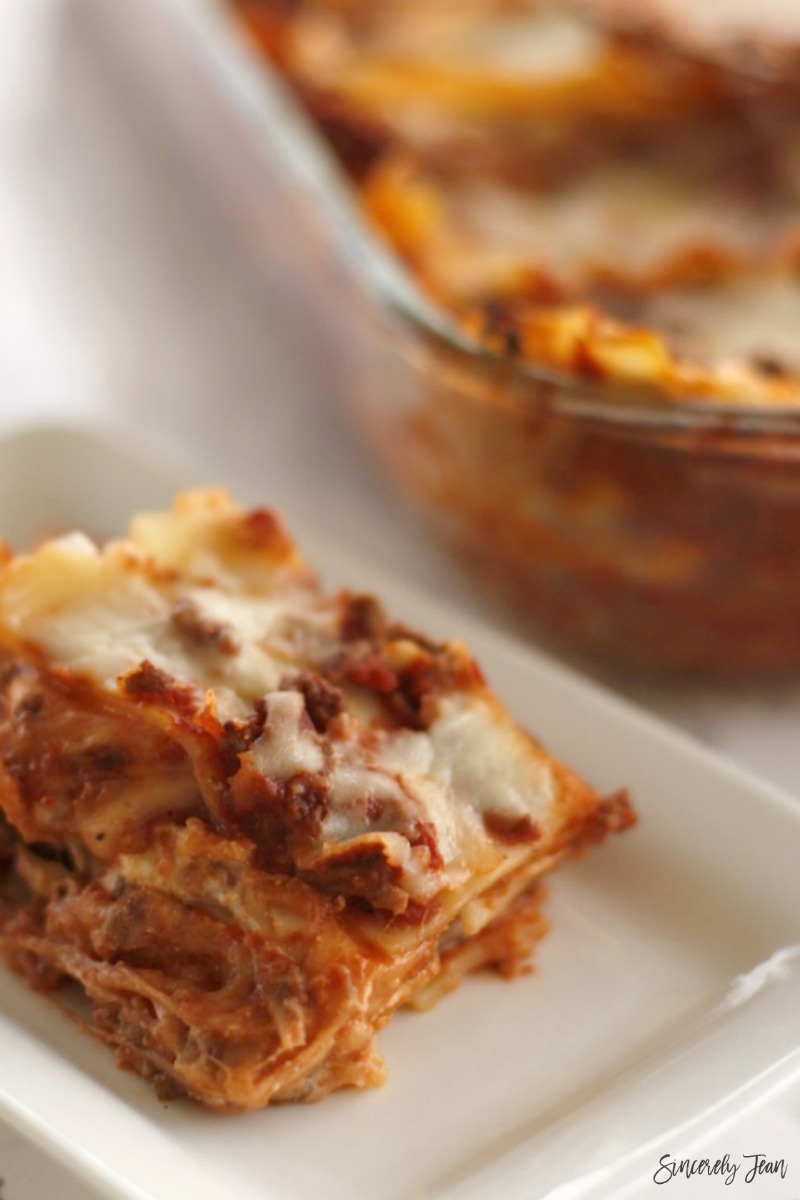 Growing up, we had frozen lasagna all of the time…..So we love having a simple homemade recipe to serve our families. Everyone at your dinner table is going to love this.
Click the NEXT button below for the full recipe!