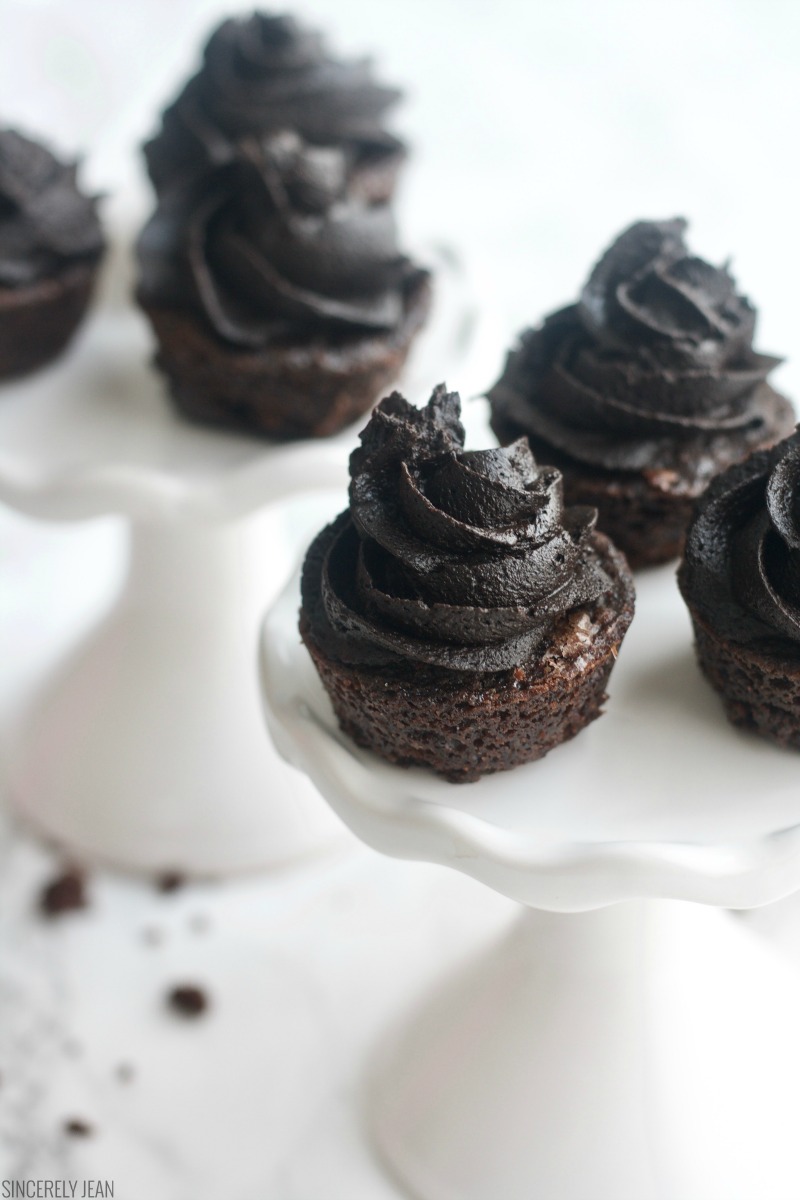 Hey Lovelies! So a couple of week ago a was going through a major dark chocolate phase. Dark chocolate everything, dark chocolate pretzels, dark chocolate macadamia nuts, dark chocolate brownies, and the list goes on. When I was in this obsession I decided to whip up this Amazing Dark Chocolate Frosting and wowza was it good!
I made some dark chocolate brownie cups using my mini cupcake pan
and used Duncan Hines dark chocolate brownie mix. The mixture together is so rich and delicious, you deffinetly need a glass of milk with them.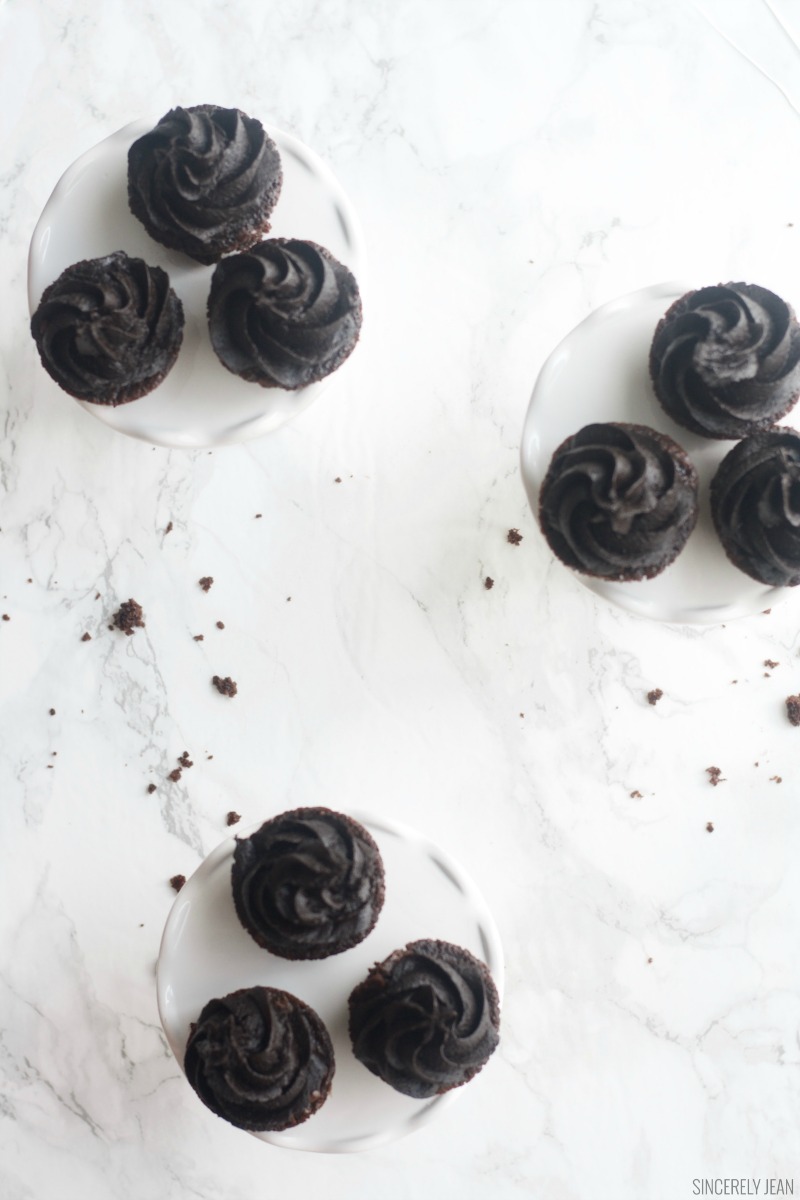 I placed them on these cute mini cupcake stands. You can find similar ones here
. I love having cupcake stands and cake stands. They always make the cutest accents at parties and when your not using them I love to place them on top of my kitchen cabinets.
This frosting is super simple and quick to make. When making this it gets super think, at first I was like uh oh this is not coming out right! But it came out perfect at the end. I wanted to share a quick tip about frosting. Whenever I fill up my bag for piping I have found the it makes life so much easier if you stuff your bag in a cup and then press your frosting into with a spatula. It is way faster and not as messy when I do this. Make sure to cut the whole in your bag and stick your frosting tip in before you put the frosting in.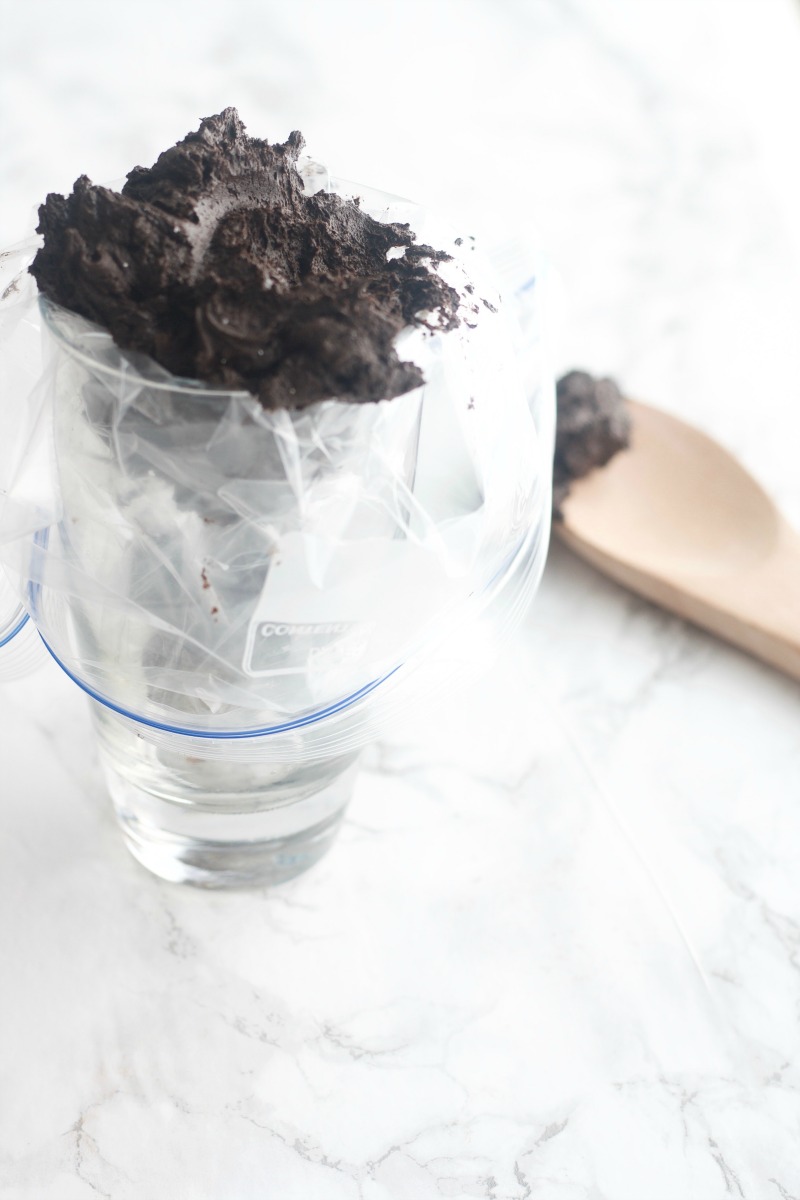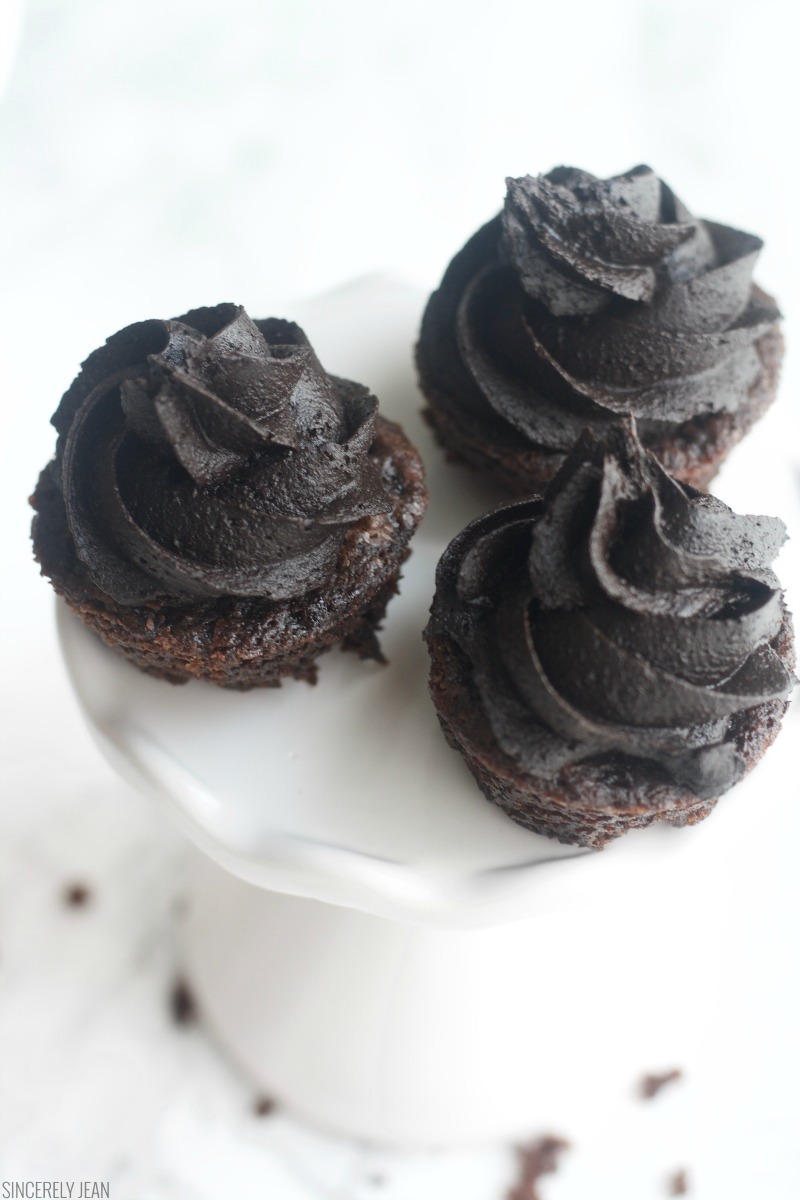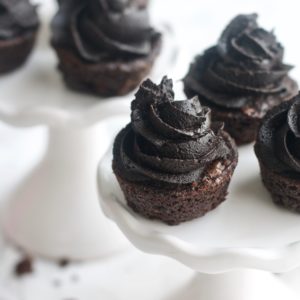 Print
Amazing Dark Chocolate Frosting
Ingredients
1 Box Duncan Hines Dark Chocolate Brownies
1/2 C salted butter
3 C powdered sugar
3/4 C dark cocoa
1/4 C milk
1/2 tsp Vanilla
Instructions
Pre-heat oven to 350.
Mix brownie mix according to directions on the back.
Pour into very well greased mini cupcake pans.
Bake for about 10 minutes or until your toothpick comes out clean.
Frosting:
Beat butter with a mixer until nice and fluffy.
Add in your powdered sugar.
Add in your cocoa.
Pour in your milk and mix until smooth and creamy.
Add vanilla and mix well.

sincerely,

If you liked this post I would really love for you to share it on social media by clicking the buttons below!