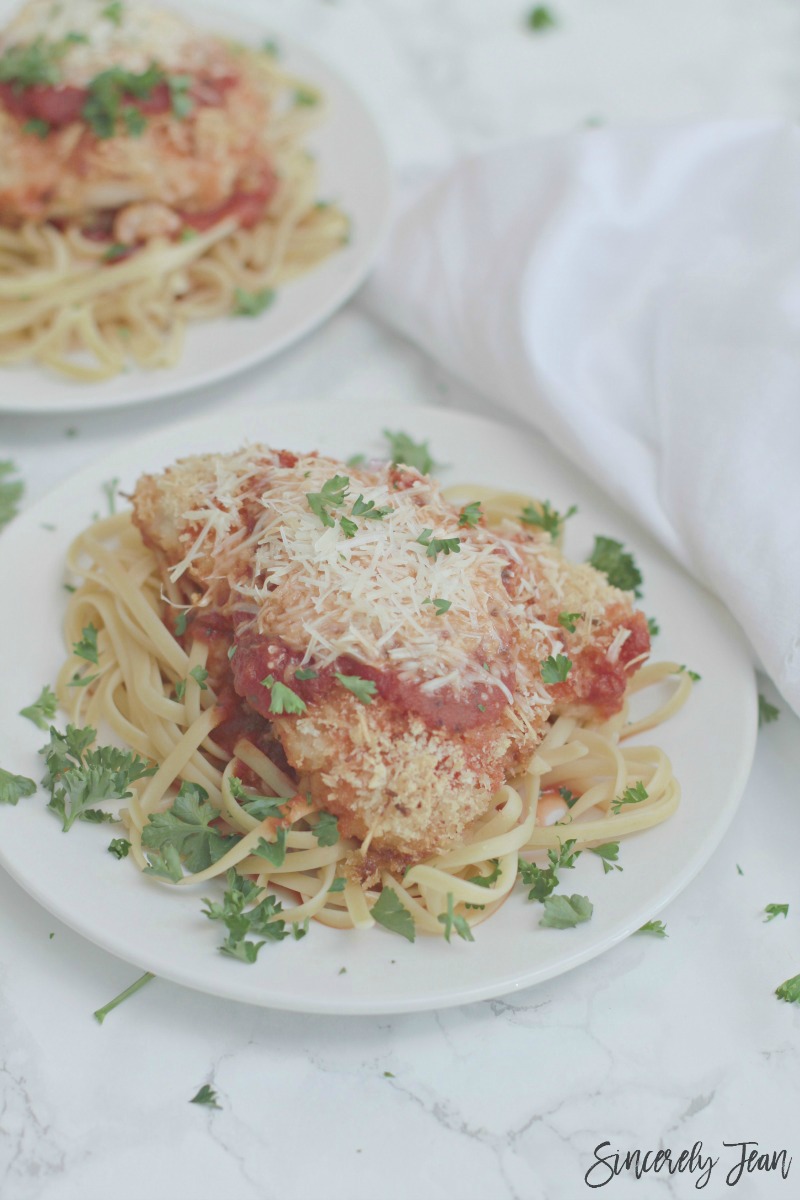 Hey sistas! Today I am sharing another simple and delicious 5 ingredient dinner recipe! This Baked Chicken Parmesan is delicious and your family is going to love it! If you love simple recipes like we do, make sure to grab our FREE "30 5-Ingredient Dinner Recipes" ecookbook!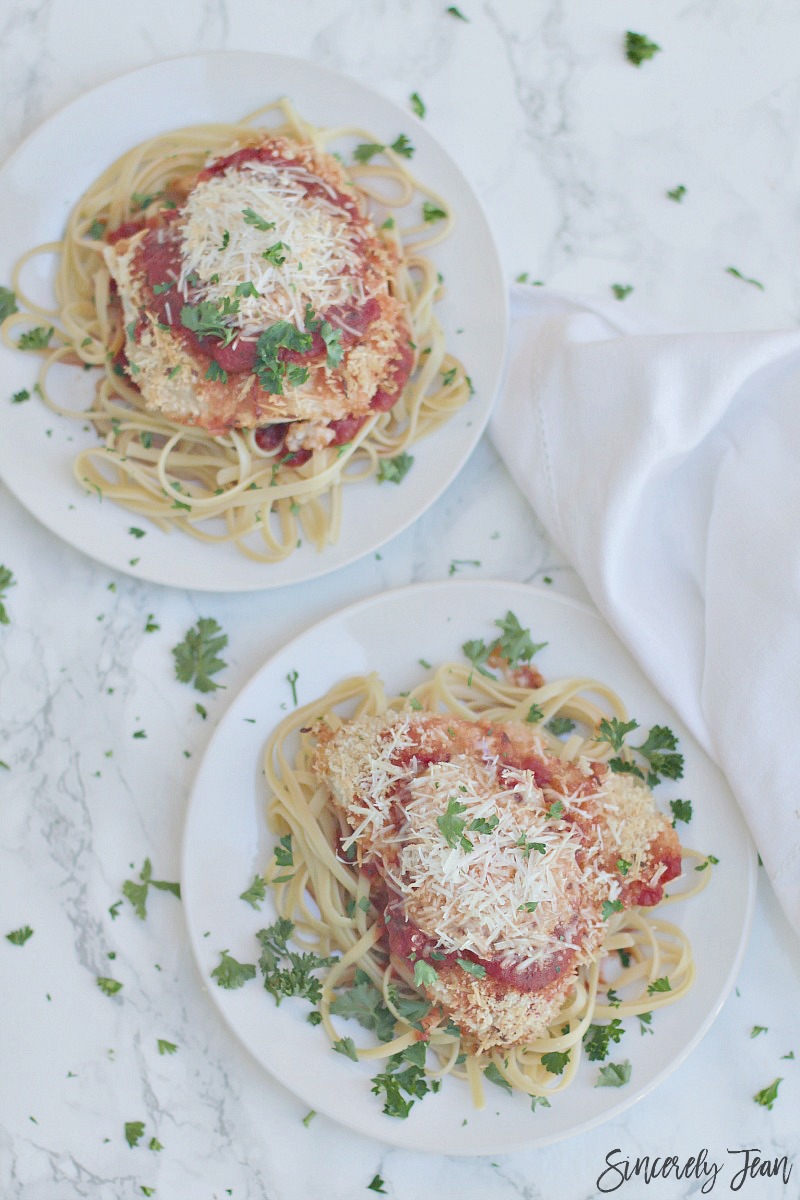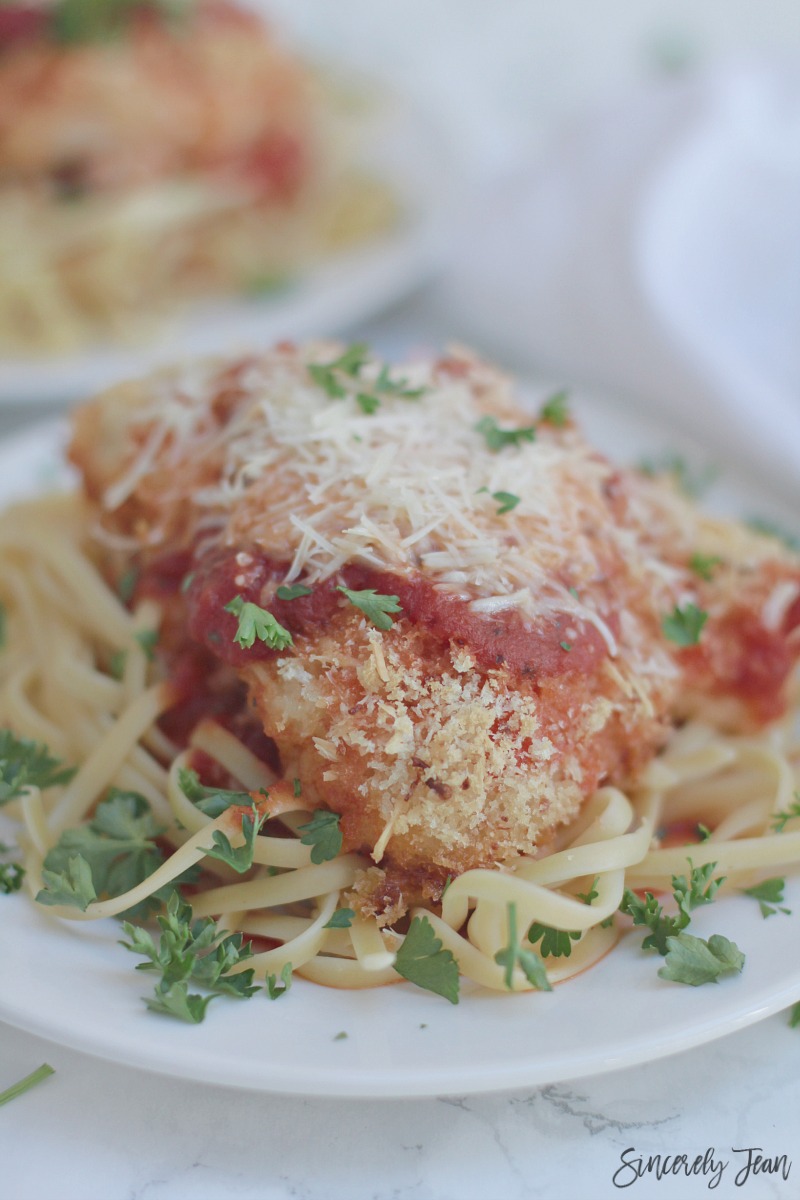 I like this recipe because it is baked and using olive oil which makes it a little healthier. I like finding little ways to make dishes healthier for my family and I am sure you do too!
I enjoy making dinner for my family because it is a time when we can all come together to talk, laugh, and enjoy good food! This is a new favorite dish in my house and I hope your family loves it also!
Here is the delicious recipe.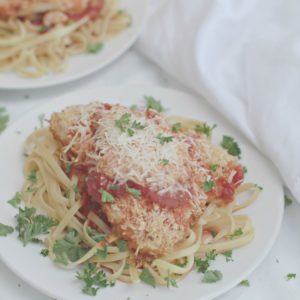 Print
5 Ingredient Baked Chicken Parmesan
Ingredients
4 chicken breasts
2/3 cup bread crumbs
1 cup Parmesan cheese
3 tbsp. olive oil
1/2 marinara sauce
Instructions
Heat oven to 400 degrees
spray baking dish with cooking spray
pour olive oil into a bowl
combine bread crumbs and 1/2 cup Parmesan in another bowl
dip chicken breast in olive oil and make sure it is completed coated on both sides
immediately dip oiled chicken in breadcrumb/cheese mixture and press down on both sides to make sure it is completely coated
place breast in baking dish
repeat for all breasts
bake for 30 minutes
take out of oven and spread marinara sauce and remaining cheese over each breast
return to oven for an additional 10 minutes
serve over linguine and marinara sauce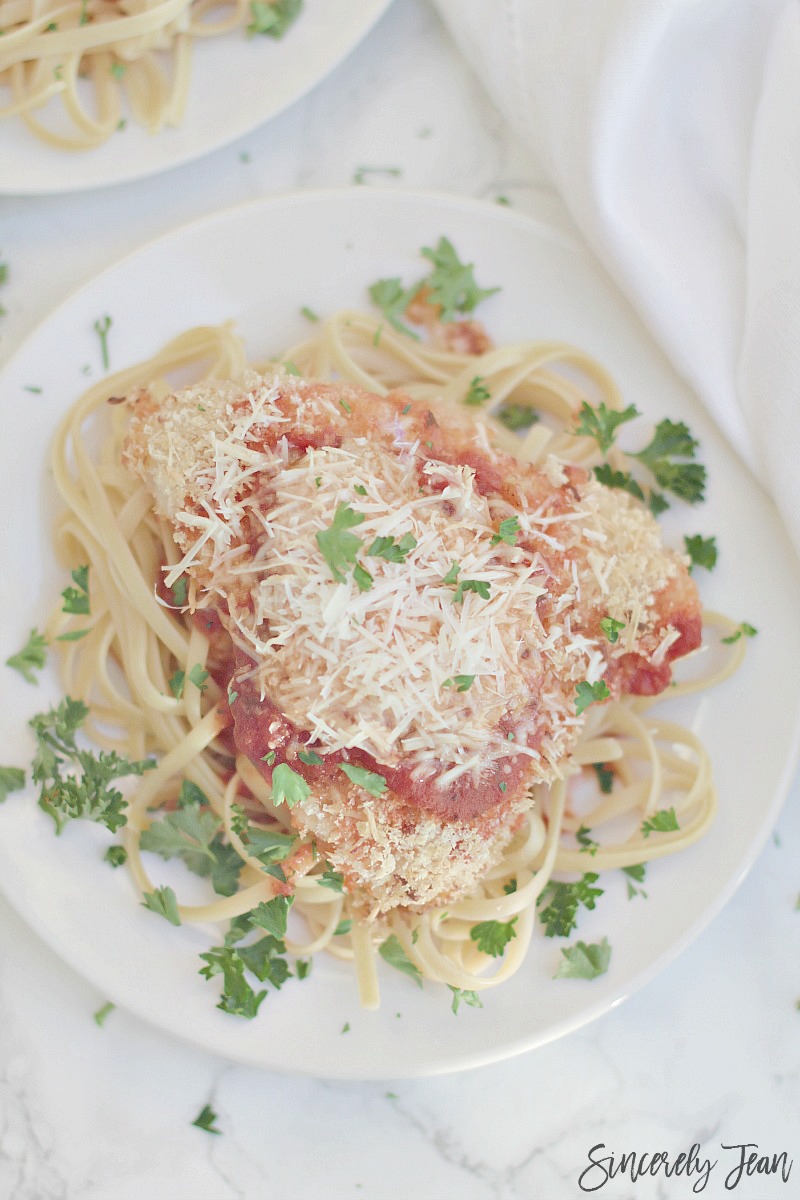 I hope that your family enjoys this simple yet delicious meal! More importantly, I hope you enjoy the time you get to spend together! Isn't that what family dinner is all about?
Sincerely,
shari jean
PIN FOR LATER: