Hey sistas,
Today we are showing you how to cut over 1,000 calories out of your Beef Stroganoff, and keep the great taste! Whether you are prepping for that swim suit, or just trying to choose healthier options, you are going to love this recipe.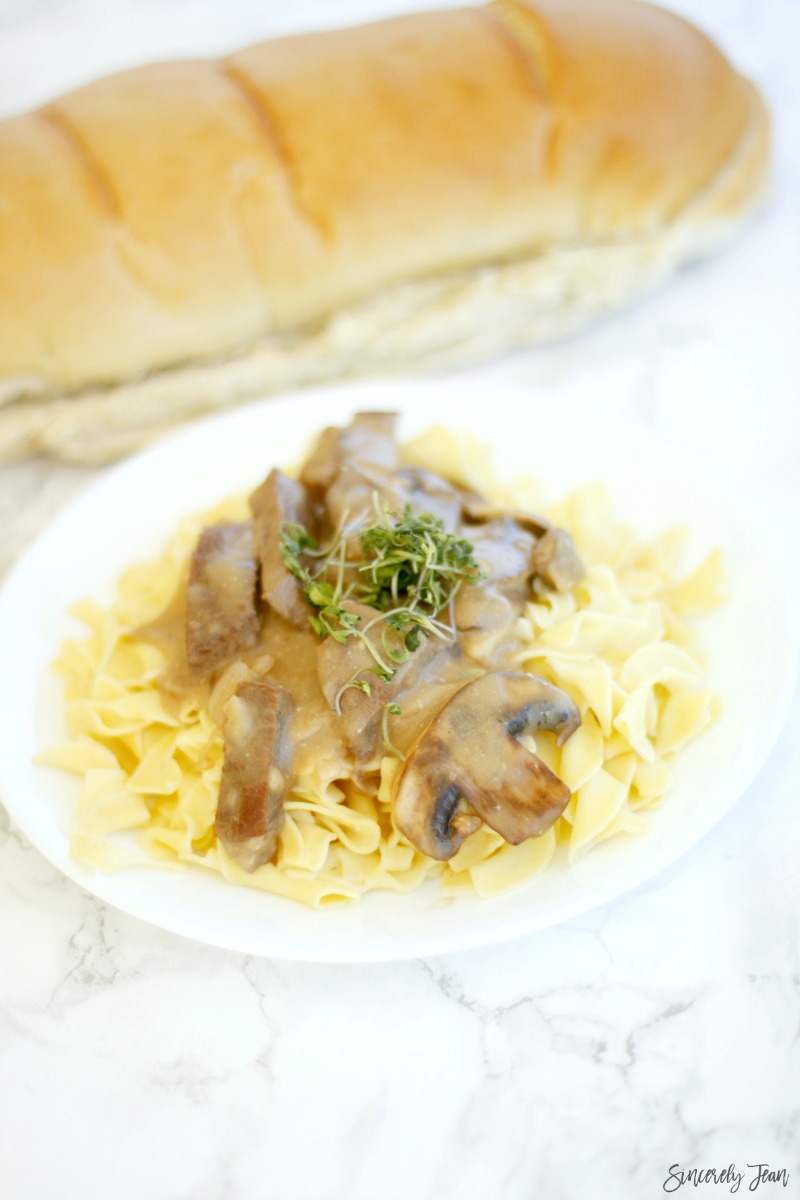 The secret is to kick the sour cream and butter/margarine and switch it with greek yogurt! I made this for my whole family the other day, and everyone loved it.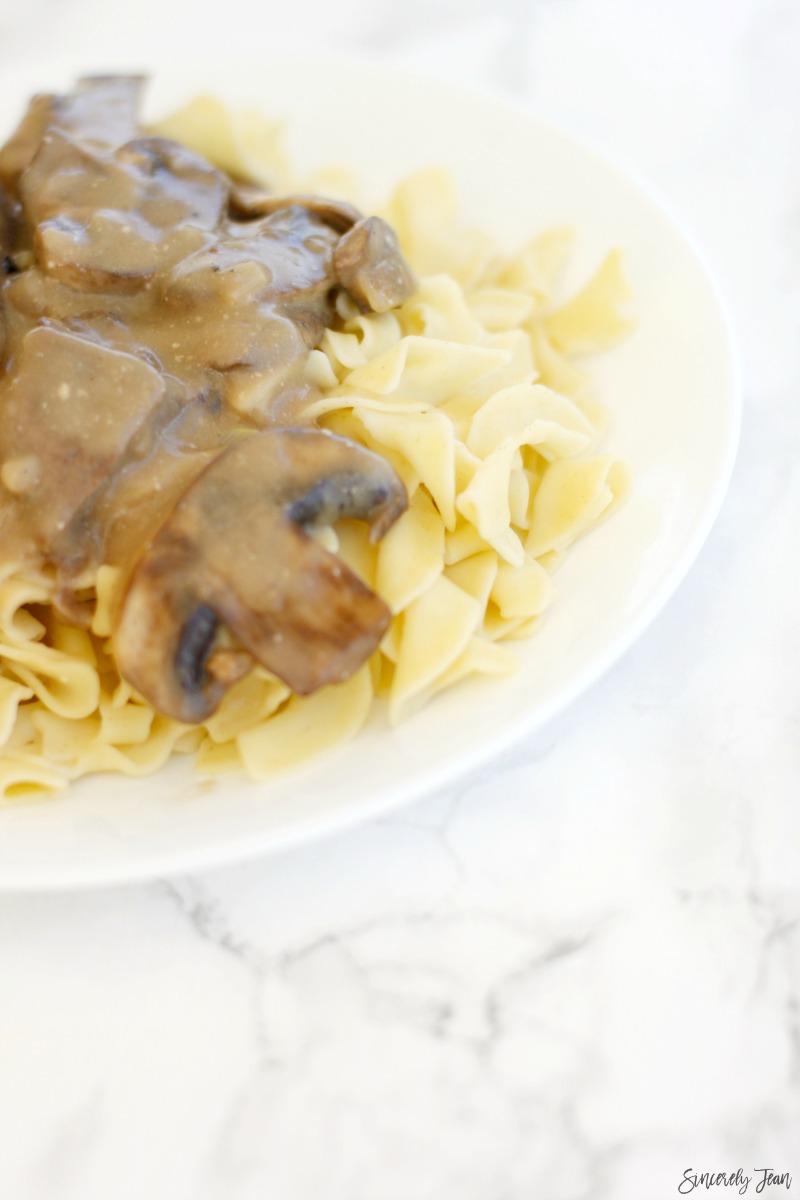 This recipe took about 60 minutes to prepare and cook. The things that took the longest were browning and cutting the meat. I also spent time chopping the onion. Luckily I purchased pre-sliced mushrooms 🙂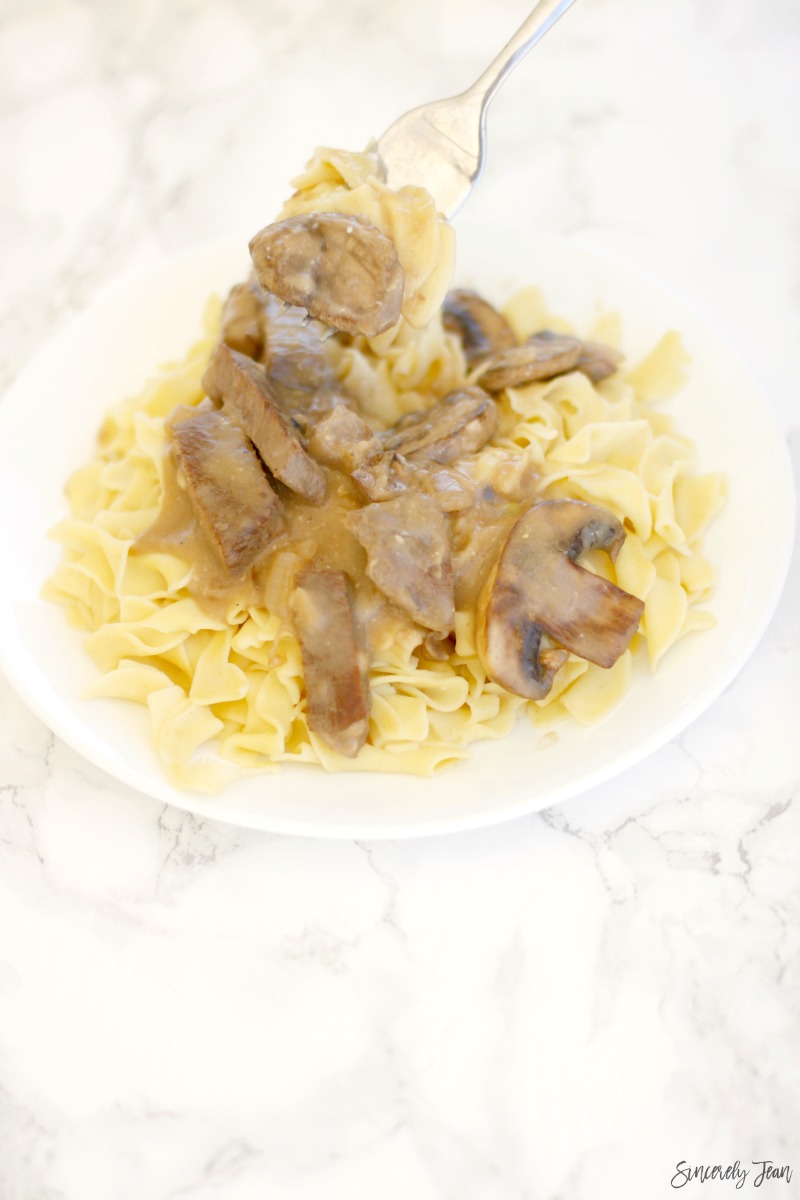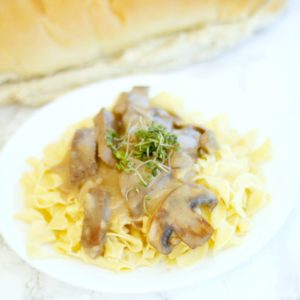 Print
Beef Stroganoff with Greek Yogurt
Ingredients
1 lb Thinly sliced sirloin
12 oz Egg noodles
1 cup Thinly sliced onion
3 cups Pre-sliced mushrooms
1-3 tbsp All purpose flour
1 tbsp Worcestershire sauce
2 cups Beef broth
1/4 cups Plain greek yogurt
Instructions
Boil noodles and drain.
In a pan, brown meat with olive oil. After, cut meat into strips that are about 1.5" x .5". Can add salt/pepper to taste. Take out of pan and set aside.
Thinly slice the onion.
In same pan, saute the onions and then add mushrooms until soft.
Add beef broth, worcestershire sauce, and greek yogurt, stir.
Add the amount of flour to reach your desired thickness, stir.
Add meat to pan, stir.
Serve over egg noodles.
Courses dinner
Sincerely,
tami jean
We also think that you will love our FREE ecookbook with 30, 5-Ingredient recipes HERE
Also, if you have ever thought about starting a blog, you need to read our HOW TO article!
JOIN THE SISTERHOOD!
If you liked this post we would love for you to share it on social media by clicking the buttons below!
Follow our blog with Bloglovin