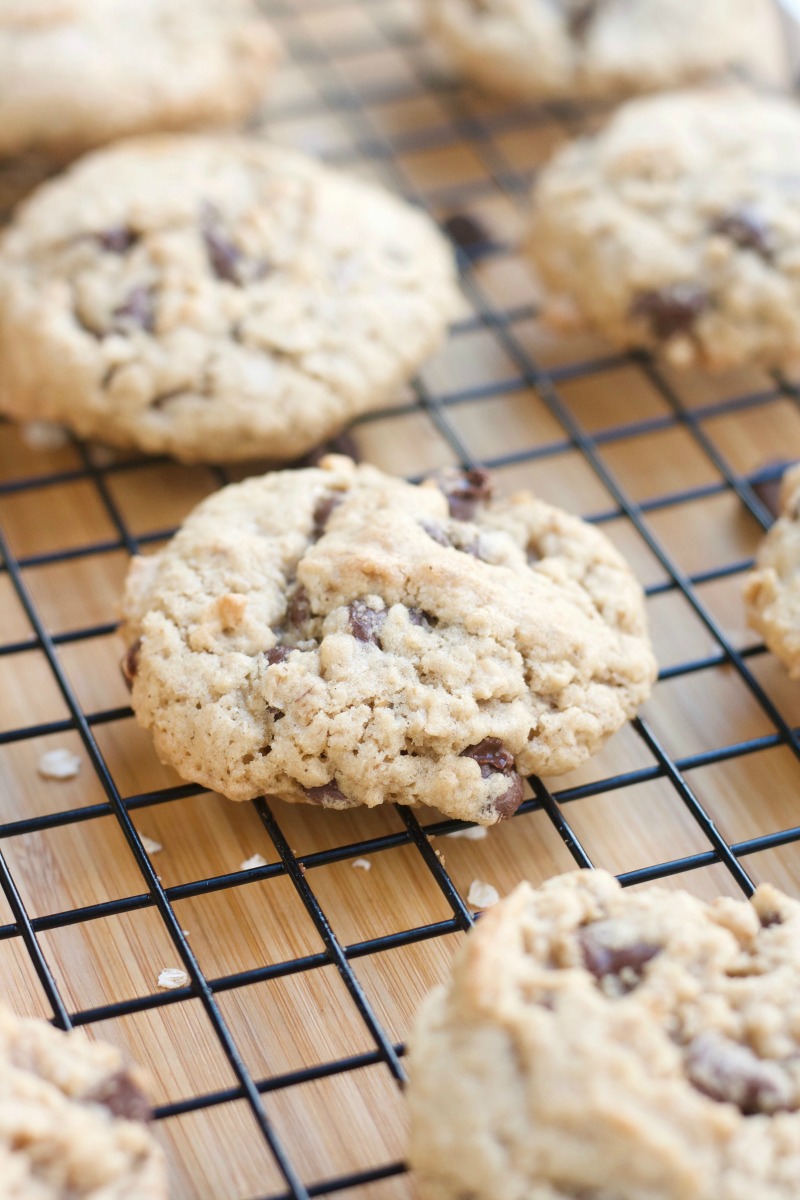 Hey lovelies! So Fall is just around the corner and I cannot wait. I am so ready for this heat to calm it down a bit and for the Fall season to take over. Fall is my favorite season, its not too cold. The colors are gorgeous and Fall treats are always my favorite.
Today I am sharing with you guys this yummy Chewy Chocolate Chip Oatmeal Cookies recipe. It is pretty hard to find a great chocolate chip oatmeal cookie recipe and once you have one I feel like you just have to share it with everyone!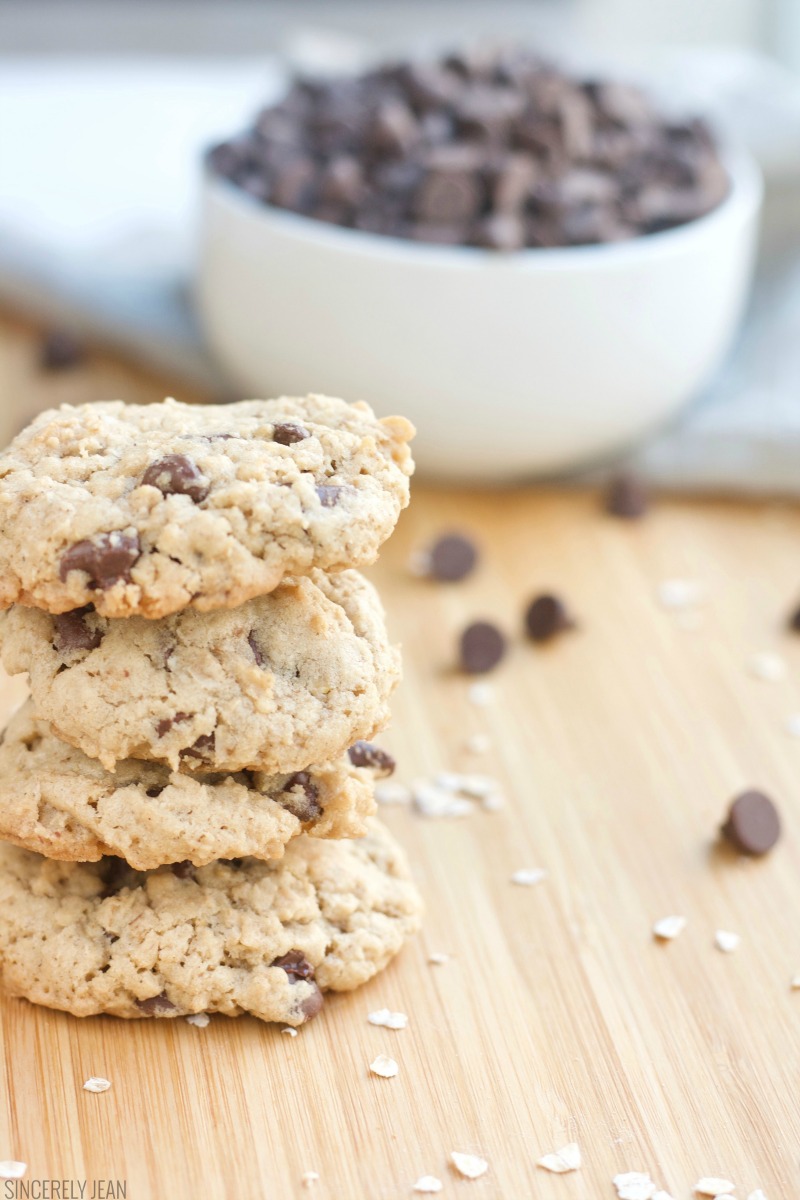 The reasons why these oatmeal cookies are one of the best recipes I have is because they are so soft and chewy and the stay soft and chewy. I cant tell you how many times I have made oatmeal cookies and right when I pull them out of the oven they seem perfect but once they cool down they are as hard as rocks. But these lovely cookies stay soft, chewy and delicious.
The smell of oatmeal cookies bring the scent of Fall into my house. It is the best when its a little crisp outside and you sit and have a warm chewy chocolate chip oatmeal cookie. I don't make to many cookies that don't involve chocolate. If you have followed me for some time now you know that I am a huge lover of chocolate. They chocolate in these just make it that much better.
My kids love helping me make these but I'm starting to catch on to my three year old. I think the only reason he helps is to 'pour in' aka eat the chocolate chip cookies. But I love any reason for some family time especially surrounding treats.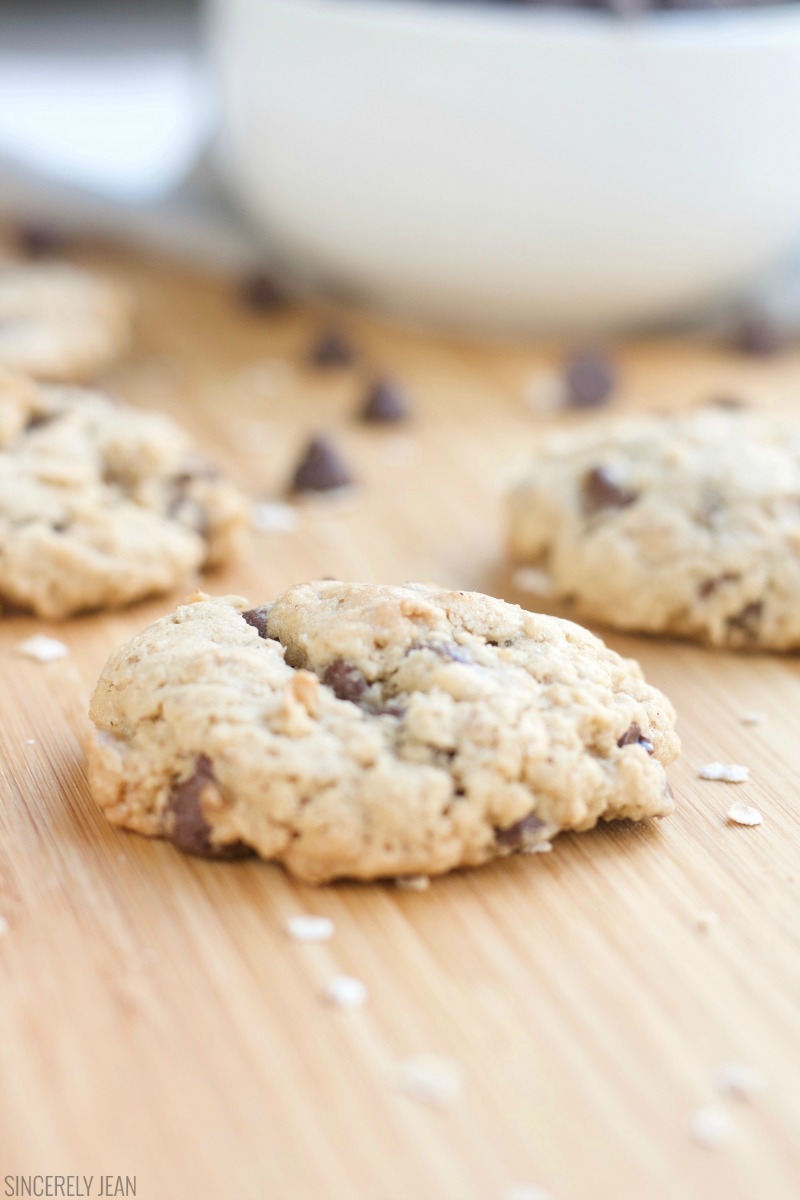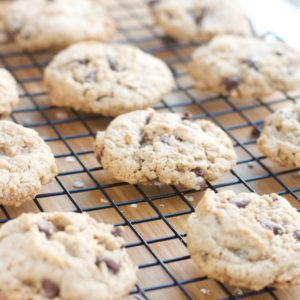 Print
Chewy Chocolate Chip Oatmeal Cookies
Ingredients
1 C shortening
1 C brown sugar
1 C sugar
2 beaten eggs
2 Tbls. water
1 tsp vanilla
1 1/2 C flour
1 tsp soda
1 tsp salt
3 C oatmeal
1 C chocolate chips
Instructions
Preheat oven to 375.
Cream shortening and sugars together until smooth and creamy.
Add Eggs, water and vanilla and stir until until well combined.
Add dry ingredients, oatmeal, and chocolate chips.
With cookie dough scoop, scoop cookies on a greased baking sheet.
Bake for 10-12 minutes or until edges are set and tops begin to set.
Let cool two minutes before removing from sheet.

sincerely,


If you liked this post I would really love for you to share it on social media by clicking the buttons below!