Hey sistas,
We are back at it again with a five ingredient dinner, but this time, you can also use it as a freezer meal! Today we are bringing you our delicious 5 ingredient chicken tenders!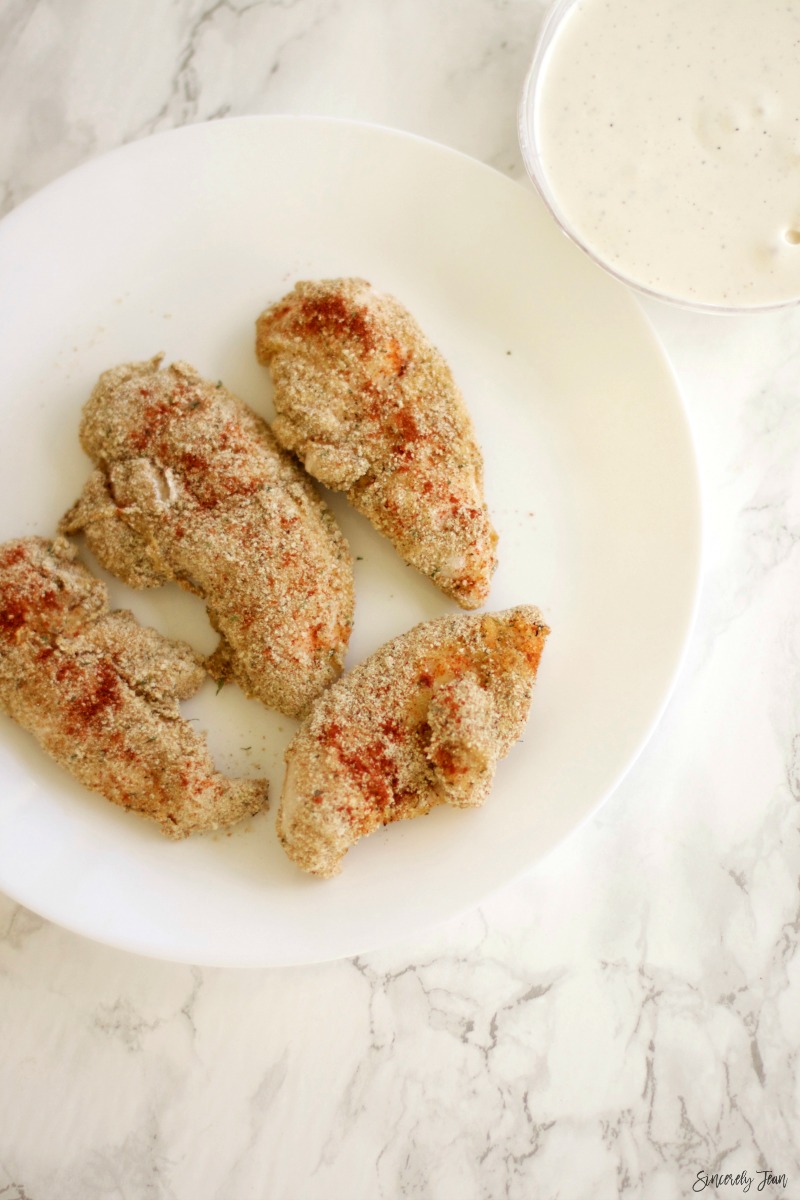 This is seriously so easy to prep and only takes about a half hour to bake when you take them out of the freezer. You don't have to use this as a freezer meal though – you can prep and cook them in the same time frame if you wish.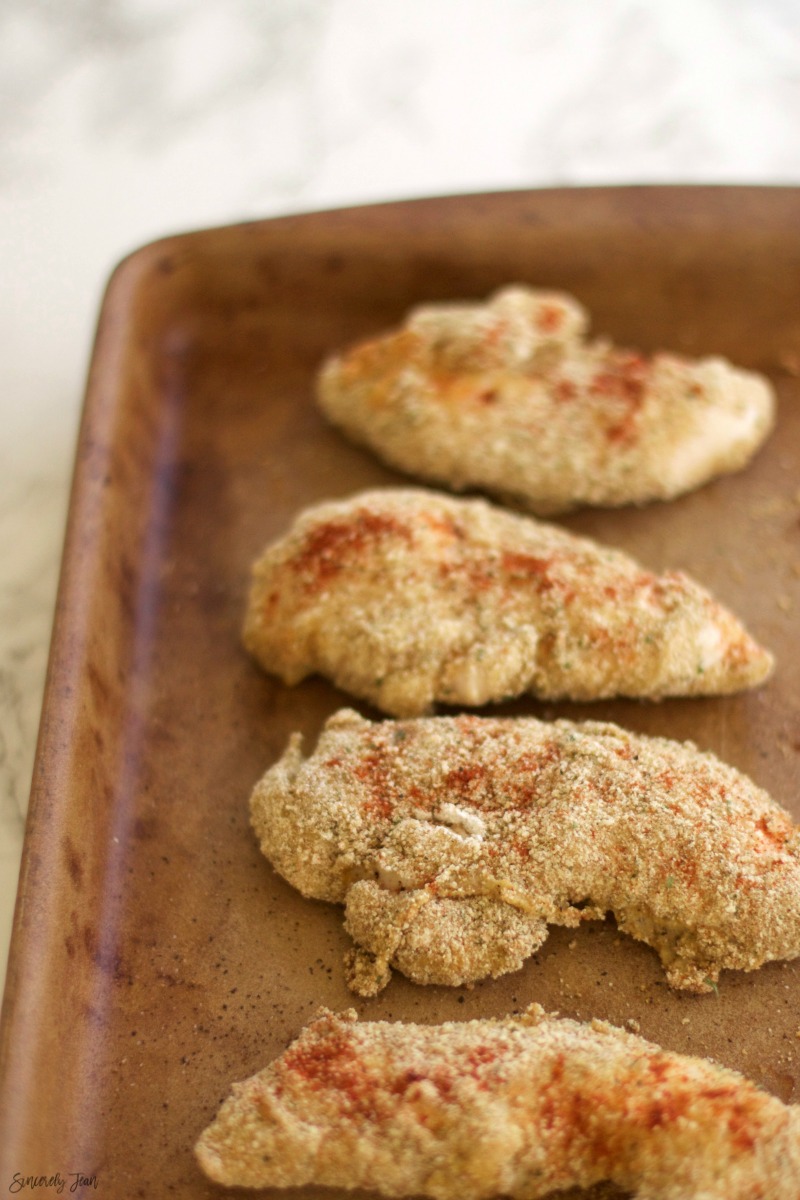 These took me less than ten minutes to prep! I love making these simple, five ingredient recipes, because it saves me time and money at the grocery store. Our blog is full of similar recipes for you to utilize to make life more simple!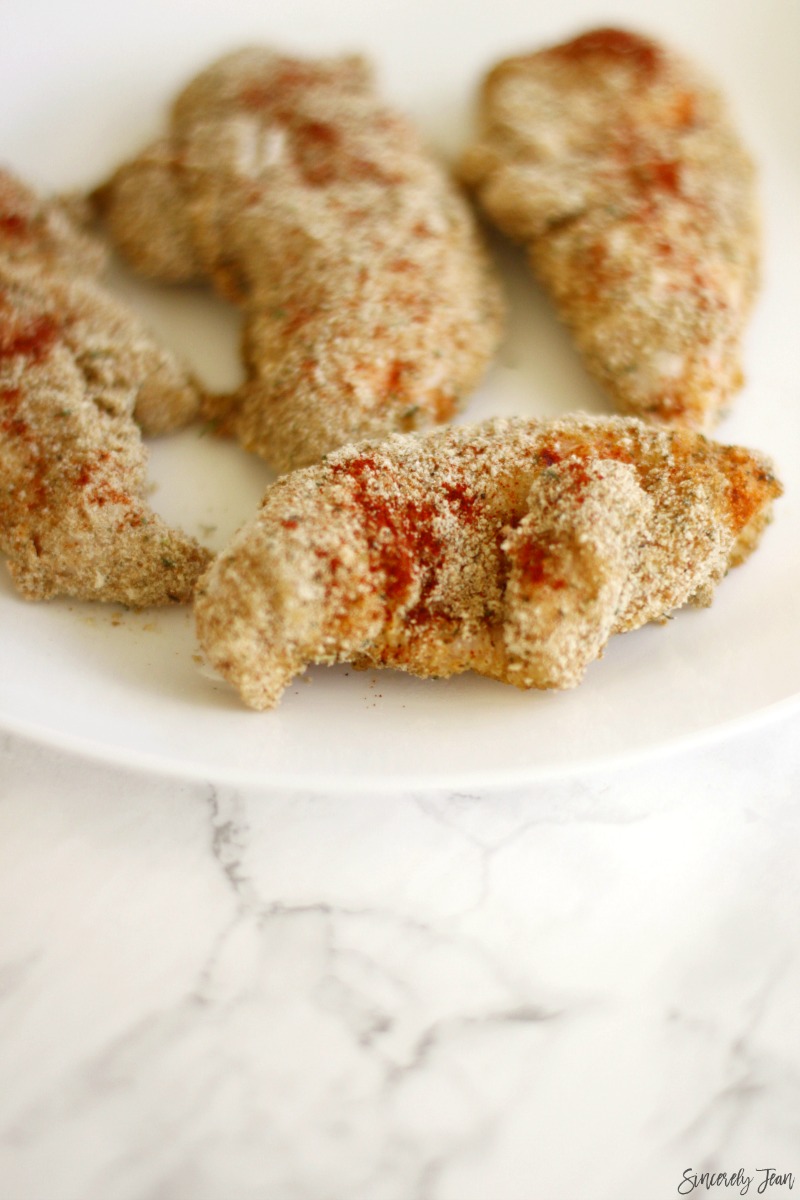 Look how delicious they look! MMMmmmm They tasted so yummy when dipped in ranch (we love our ranch around here). If you are using this as a freezer meal, I don't know if there is a more simple meal to put together 🙂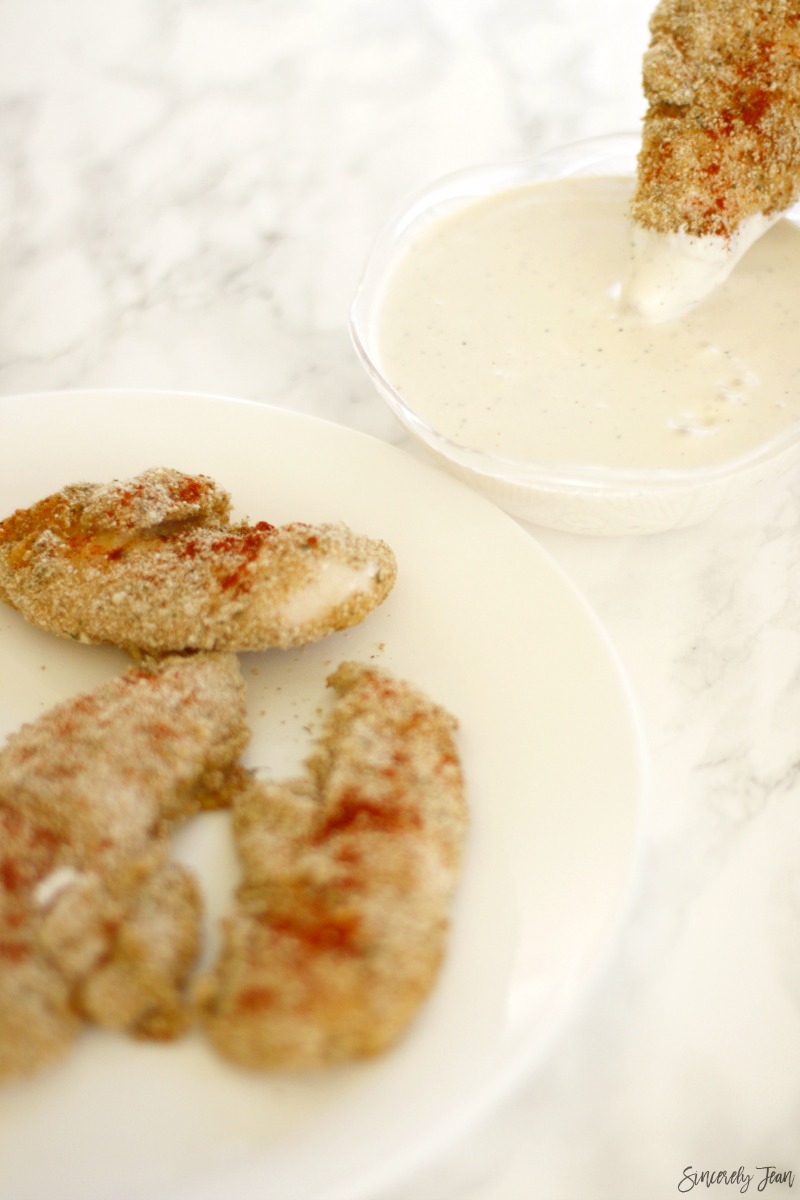 Sincerely,
tami jean
We also think that you will love our FREE ecookbook with 30, 5-Ingredient recipes HERE
Also, if you have ever thought about starting a blog, you need to read our HOW TO article!
Freezer Meal - Chicken Tenders
Yield 8 chicken tenders
Ingredients
1 lb. Chicken tenders
1/2 tsp Paprika
1 cup Italian bread crumbs
1 cup flour
2 eggs
Instructions
Get 3 bowls. In the first bowl, add the flour. In the second bowl, add the eggs and beat them. In the third bowl, add the bread crumbs and paprika (and salt and pepper to taste).
Dip the chicken tenders first in the flour, then the eggs, then the bread crumb mix.
Place on a greased baking sheet.
Bake 25-30 minutes at 350 degrees.
FOR FREEZER MEAL:
Line the tenders on a pan and freeze for two hours.
Place tenders in ziploc bag.
To cook: On a greased baking sheeting, bake at 375 degrees for 25-30 minutes.
Courses dinner or lunch
JOIN THE SISTERHOOD!
If you liked this post we would love for you to share it on social media by clicking the buttons below!
Follow our blog with Bloglovin