Hey sistas,
As promised, I am giving you a full review of my DockATot! Baby boy is almost one month old and his daddy and I can not get enough of him. Time is flying by! He is super spoiled with attention, love, and kisses from grandmas, grandpas, aunts, uncles, cousins, and friends. He has brought so much joy to everyone.
One of his favorite things is his DockATot. If you do not know what it is, it is a multi-functional lounger and co-sleeper. We have the Deluxe DockATot for 0-8 Months, and we love it. It is breathable, all natural 100% cotton, and handmade.
I bring it around the house wherever I am doing stuff, like cleaning the dishes, making the bed, watching TV, etc. He loves laying in it and watching everything around him. It is a safe place for him to rest during his awake time.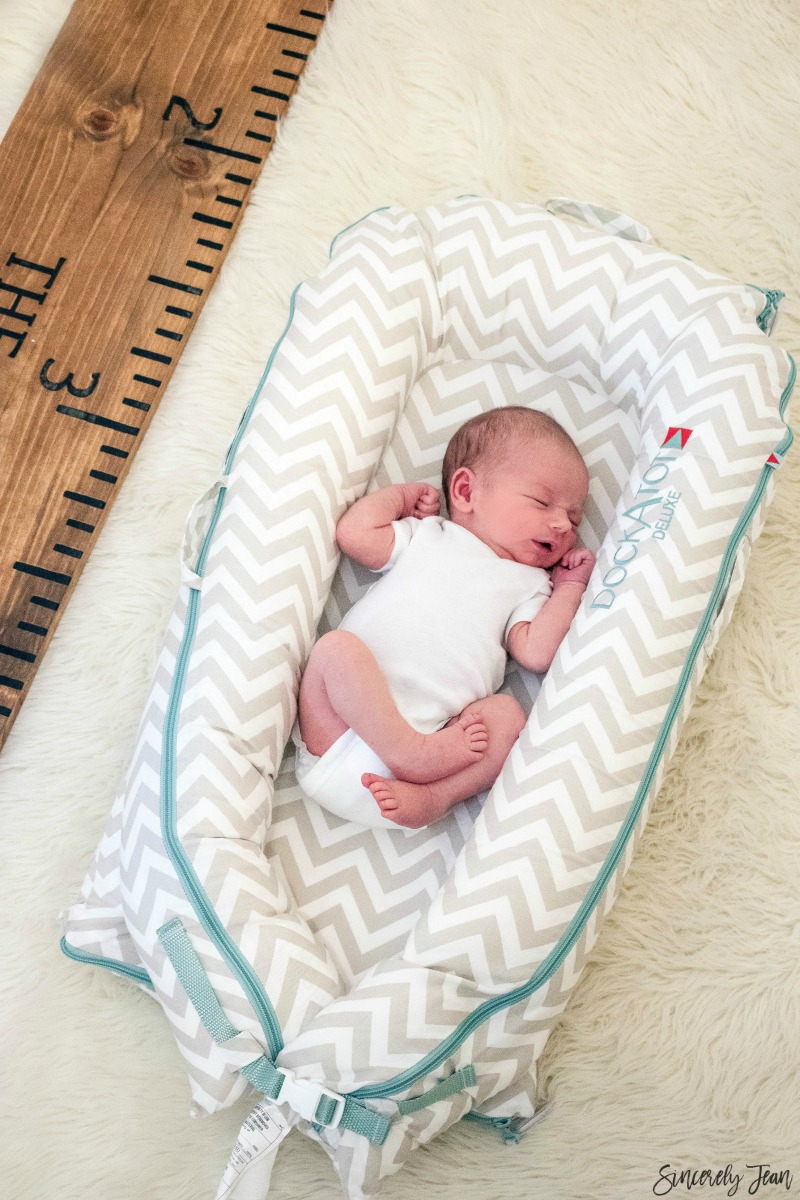 Use our DockATot Coupon code to save on your purchase! See all of your options on the DockATot site.
Sincerely,
tami jean
We also think that you will love our FREE ecookbook with 30, 5-Ingredient recipes HERE
Also, if you have ever thought about starting a blog, you need to read our HOW TO article!
JOIN THE SISTERHOOD!
If you liked this post we would love for you to share it on social media by clicking the buttons below!
Follow our blog with Bloglovin