Hey lovelies! Do you have any health goals for the New Year? One of the things I am trying to be better at is eating a well rounded breakfast to start the day off. Breakfast is so important, it helps kick start our metabolism for the day and gets our energy flowin.
A couple months ago I went and visited one of my best friends in Texas and she introduced me to avocado toast. I've been hooked ever since!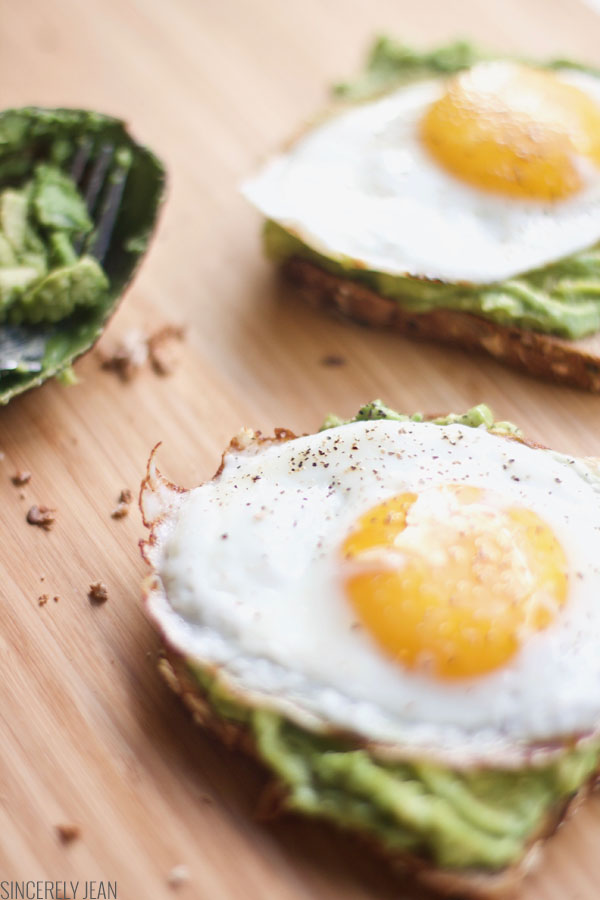 Adding an egg on top just makes it that much better. I love when the yolk spills down all over the toast. Its the perfect combination. I'm getting my protein, carb, and healthy fat in this meal.
I feel like salt is really the key to avocado toast. I don't know maybe it's just me but salt just adds the perfect amount of flavor. The best part about this healthy breakfast is that it is so quick to make. I use about half an avocado for each piece of toast. I smash it a bit right in the peel and then I spread it over my toast. Dash some salt on it. Add my fried egg but not too fried because I still want yolk. Then I add a little more salt and pepper to the top of it. So delicious!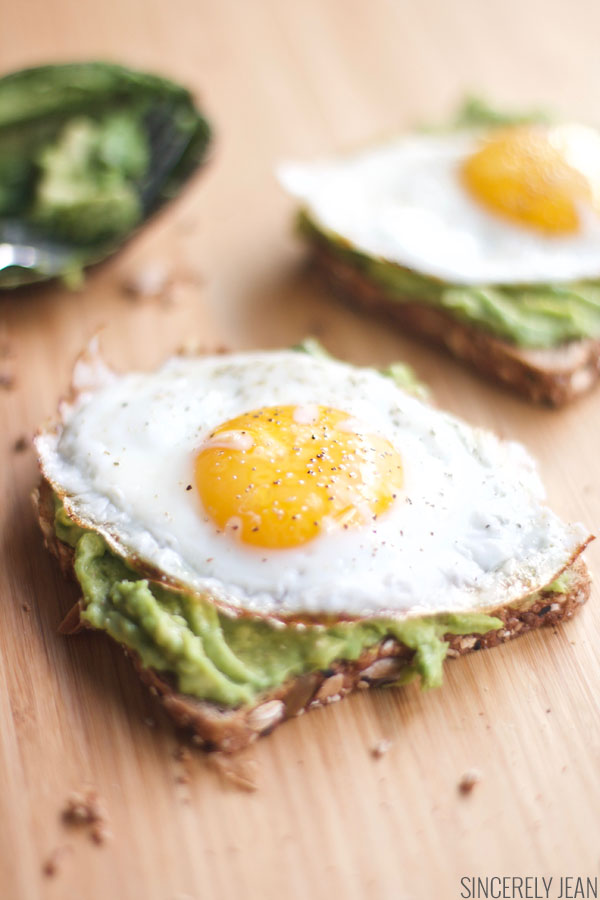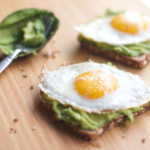 Egg & Avocado Toast
Ingredients
1/2 Avocado
2 pieces whole grain wheat toast
2 Eggs
dash of salt
dash of pepper
Instructions
In a sprayed frying pan crack your eggs gently onto the pan. Cook until sides start to turn crispy and egg yolk is firming up a bit. You still want yolk to be liquid but cooked enough.

While egg is cooking toast your bread. Once toasted take half of an avocado and smash it up. Spread half of it on one piece of toast and the other half on the other piece.

Add a dash of salt to each piece or until your liking.

Place egg on top of avocado and add another dash of salt and pepper.

sincerely,

If you liked this post I would love for you to share it on social media by clicking the buttons below!