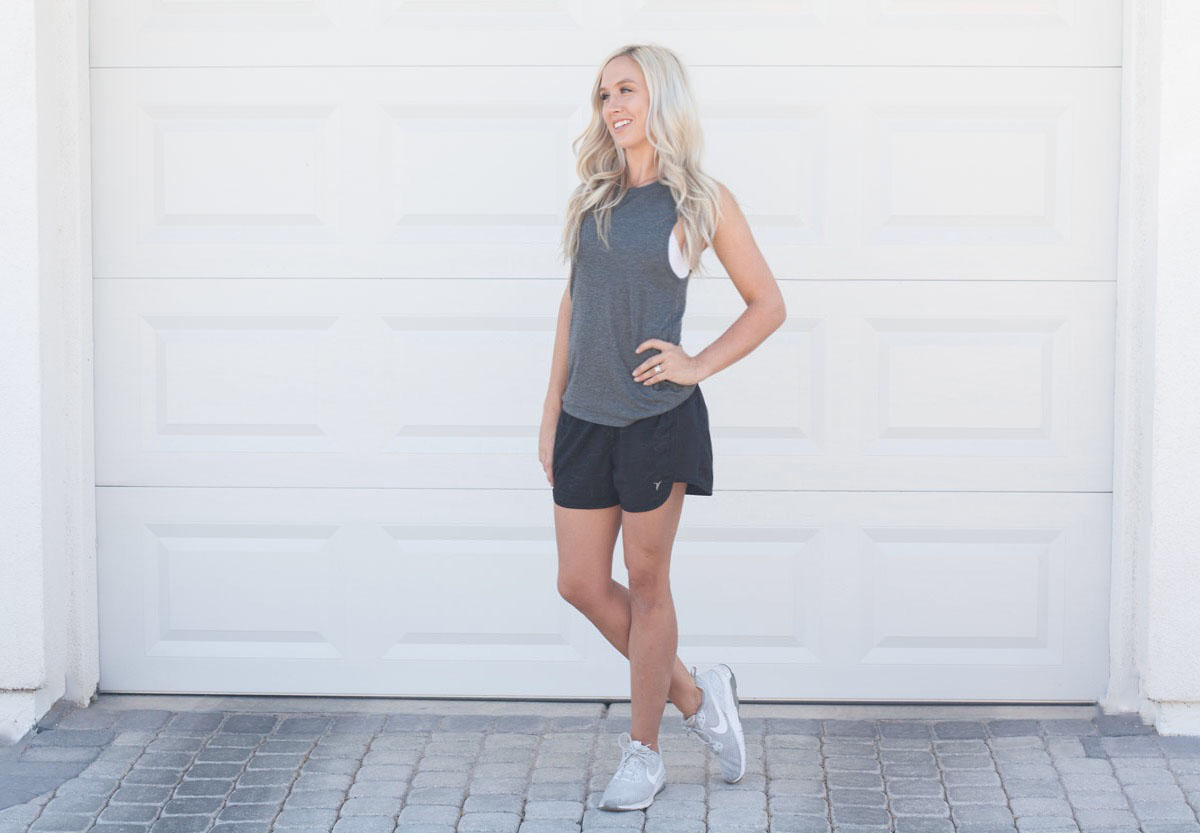 Hey Girlies! So as you probably already know, I love my treats & sweets! But I also love to workout! It balances out my sweet tooth addiction haha. I'm not sure that I've ever shared this with you guys but I played Division 1 volleyball in college! Volleyball was my life all throughout out high school and college and man do I love that sport! Being a college athlete taught me so much. Discipline, responsibility, hard work, respecting others, and so much more.
One thing I for sure learned how to do was work out! It has always been a big part of my life and very important to me. I'm not going to lie though, after having Krew my first baby, working out came easy to me. I went every day and got into really great shape. But after having Chet, man was it hard managing the gym with two boys! It was really hard for me. Getting anywhere first thing in the morning is already hard enough but my boys hated the gym and would scream when I left them. One of them would always poop when I was in the middle of my workout so I would have to stop and change them. Then I would feel guilty if it ran over into Chet's nap! I realized that this was not enjoyable for me! I like it when working out is something that I look forward to and enjoy. Ya, I know, if I really wanted it then I would wake up at 4:30am to go because my husband leaves at 6 but I also don't enjoy that either! I struggled with it for awhile finding time here and there to workout at home but I just wasn't getting it done.
I finally sat down with my sister and we made a workout plan together! Wow did that make such a difference for me! Having a schedule and a workout plan! It's a mix of my cardio machine, running, and lifting. I decided to wake up an hour before the boys wake up. (Nothing too crazy like 4:30 so I'm not dreading it every morning.) But I love the peace and quite in the morning and that time for me, myself, and I! It has really helped me be happier with my body and how I feel. I have realized that I am just going to get busier and busier as my kids get older and as we start adding more additions to our family. So if I want to workout I have to make it a priority!
But anyways my whole point of this post was to share with you something so awesome! I have recently discovered the best workout top ever!! And its only $9.00! So I had to share it with you guys. I have used a bunch of different workout clothes but this one is totally me fave! I ordered them in like 5 different colors haha they are the best! Loose but not too baggy and so cute! I also added some of my favorite workout items to wear as well!
NIKES
For my tops I love them a little loose but not to baggy! Then bottoms I always lean on the side of black with spandex material!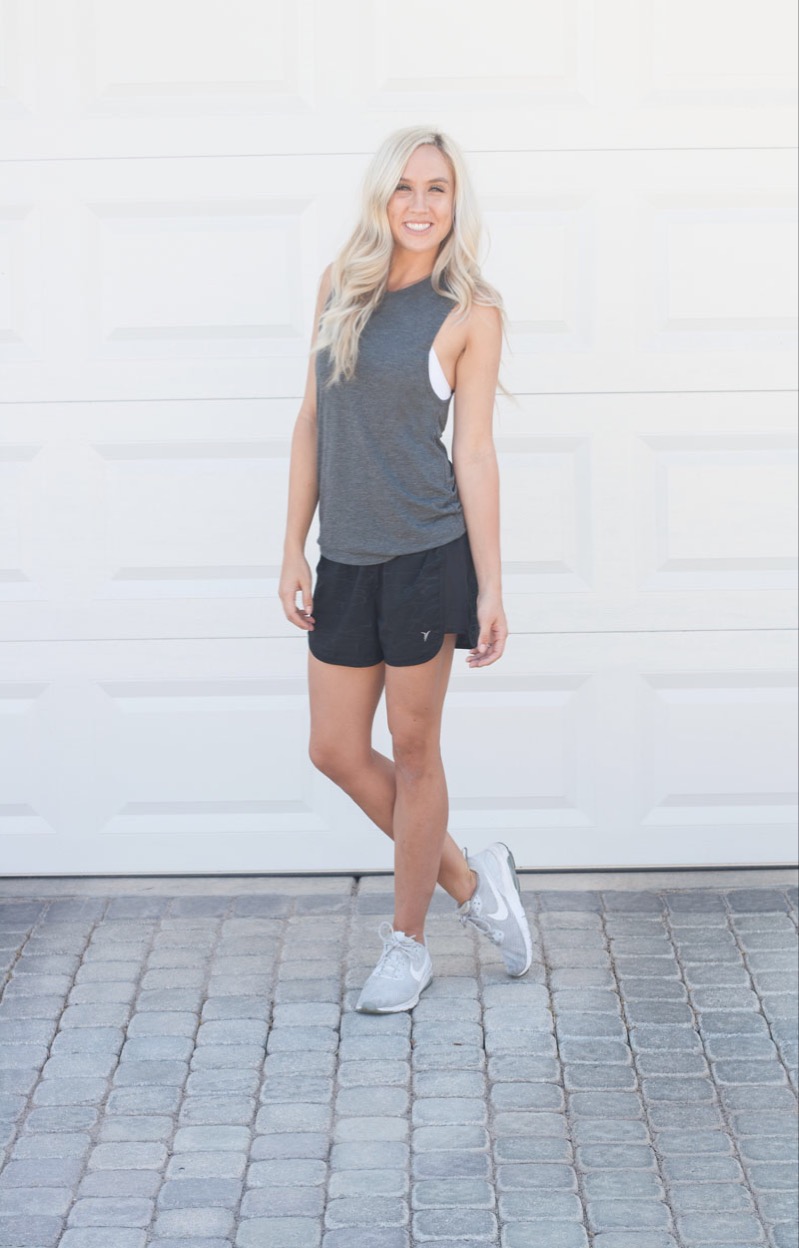 sincerely,