Hey sistas!
You have reached the home of 5 ingredient meals – SincerelyJean.com!!
Easter is April 16 and it will be here before you know it! We know that everyone loves Easter ham and we have a delicious recipe for your leftovers…. Ham Penne in a delicious cream sauce.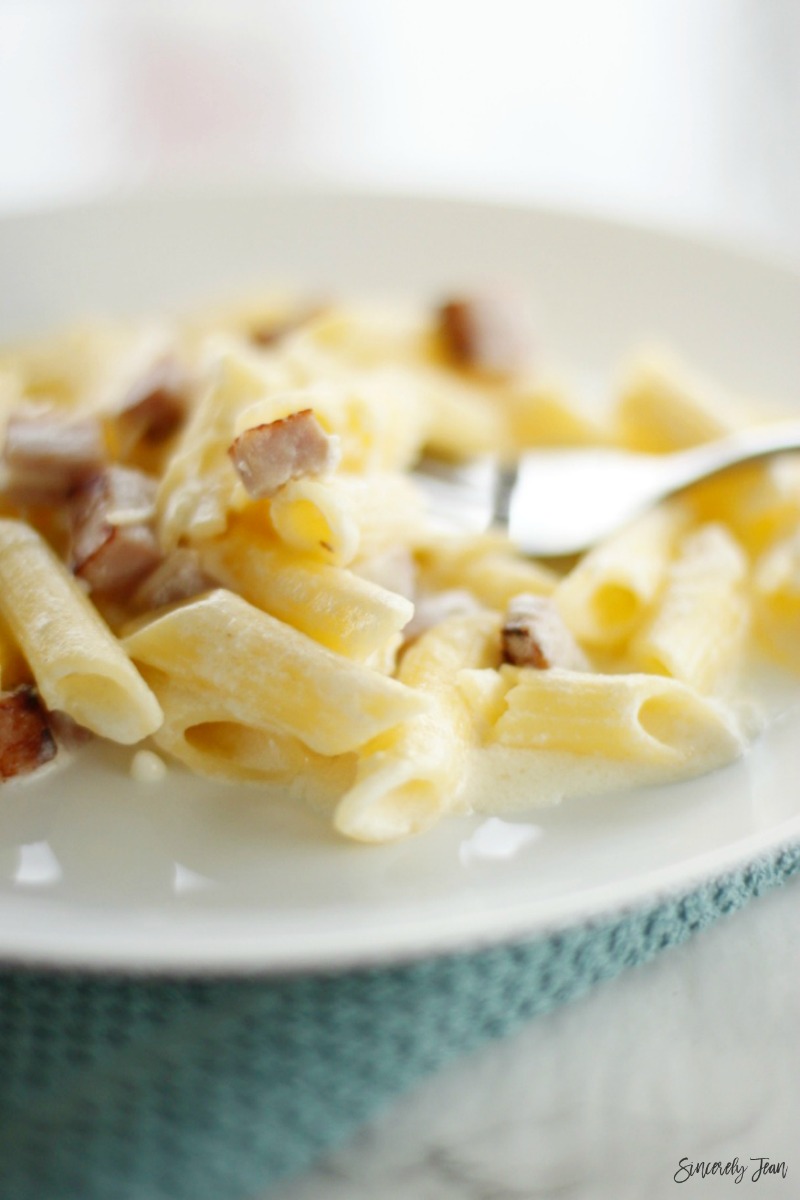 This recipe is very simple and only has five ingredients (plus pasta). We pride ourselves in simplifying meals so that you are not rushing around the store looking for an endless number of ingredients for just one meal.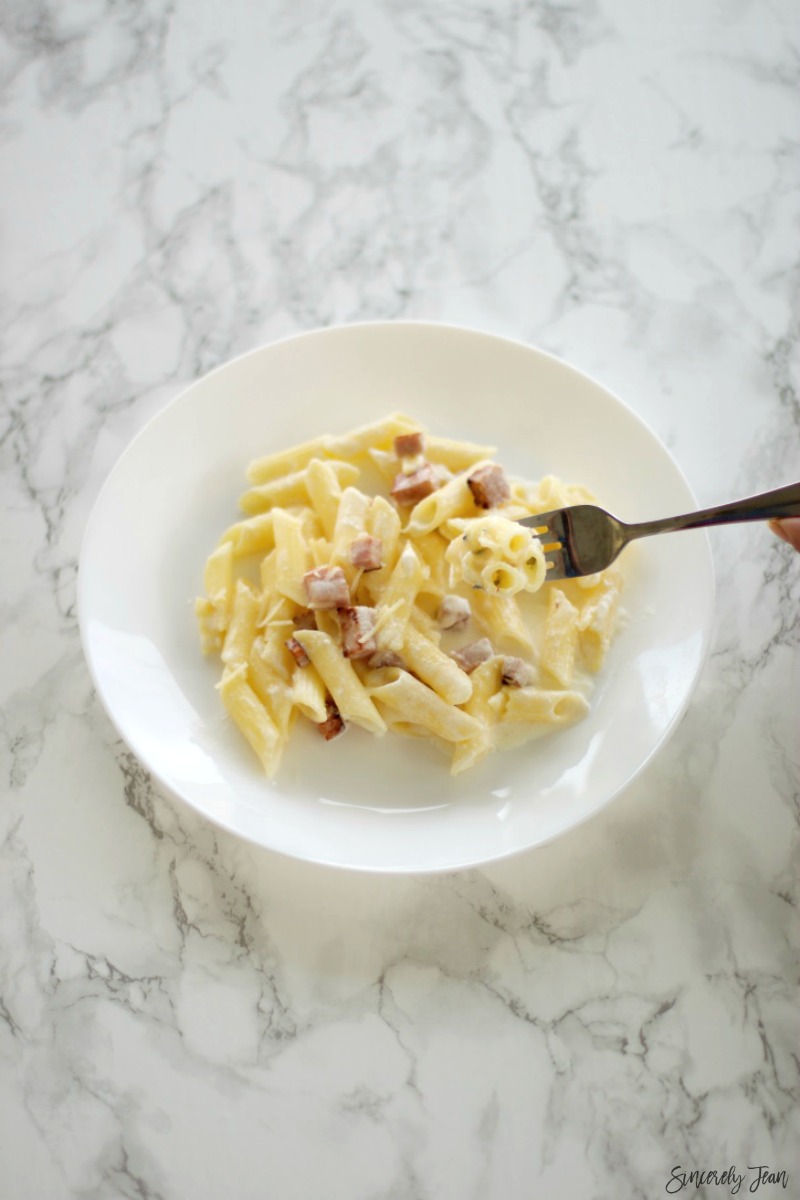 I am currently 28 weeks pregnant, so I love a meal that is simple and that everyone loves. We are excited for Easter to come, especially for the little ones in the family. Can't wait to see nieces and nephews hunt for their candy! Can't wait for my son to take part in the fun next year.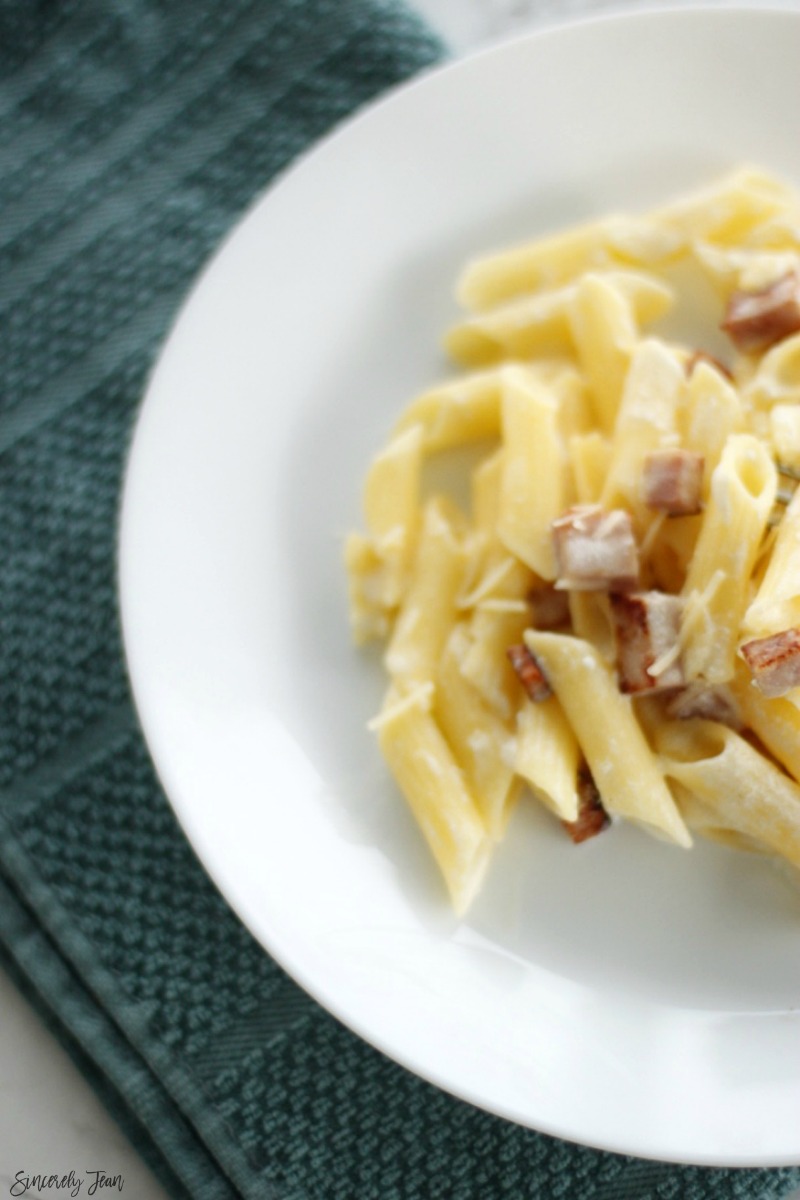 Five Ingredient Ham Penne Pasta
Yield 6-8 servings
Ham penne pasta with only five ingredients! Try this recipe with leftover Easter ham 🙂
Ingredients
3 cups cooked ham
1/4 cup butter
3 cups milk
8oz cream cheese
1 cup parmesan cheese
(Plus 12 oz penne pasta. Can also add cooked peas if you wish)
Instructions
Dice ham into cubes.
Slightly brown the ham over olive oil in pan.
In a separate sauce pan, combine butter, cream cheese, and parmesan cheese. Over medium heat, stir often until everything is completely melted.
Combine cream sauce with ham.
Serve over pasta.
Courses dinner
Hope everyone is enjoying the start of Spring (or is close to Spring time). It is 83 degrees today in Las Vegas and we are loving it!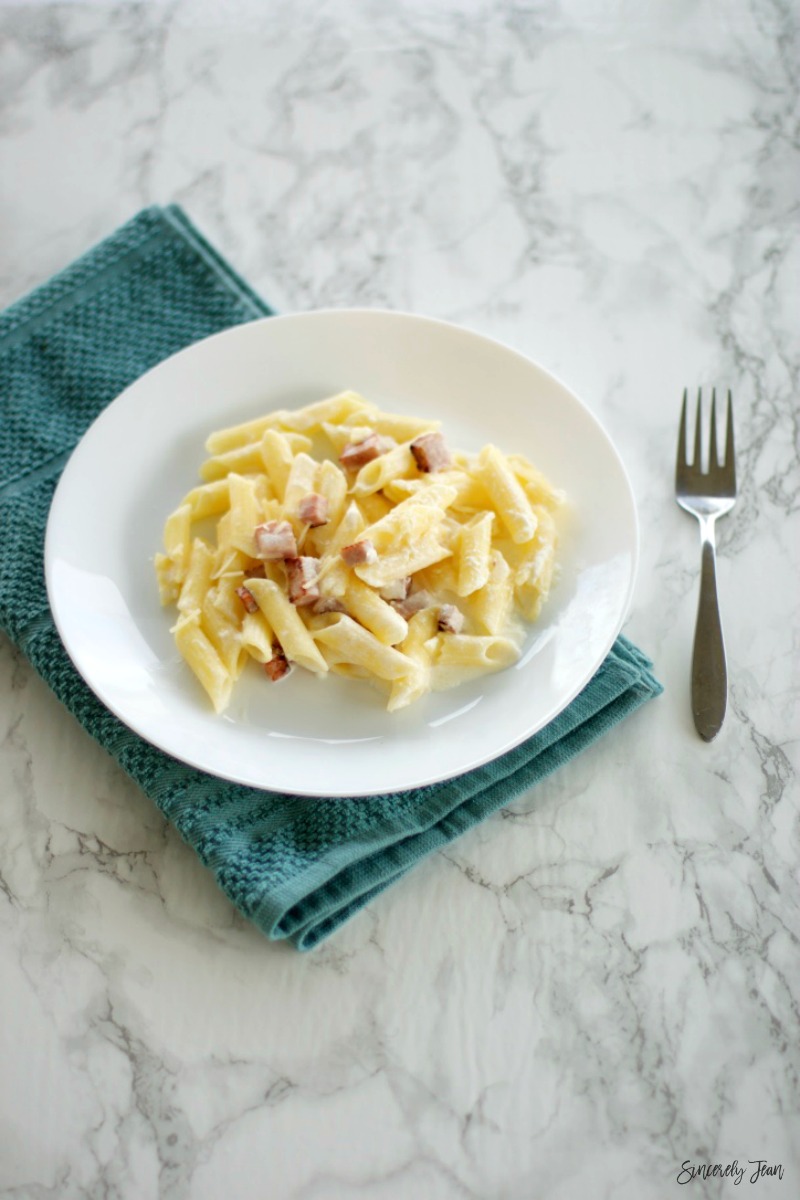 Sincerely,
tami jean
We also think that you will love our FREE ecookbook with 30, 5-Ingredient recipes HERE
Also, if you have ever thought about starting a blog, you need to read our HOW TO article!
JOIN THE SISTERHOOD!
If you liked this post we would love for you to share it on social media by clicking the buttons below!
Follow our blog with Bloglovin