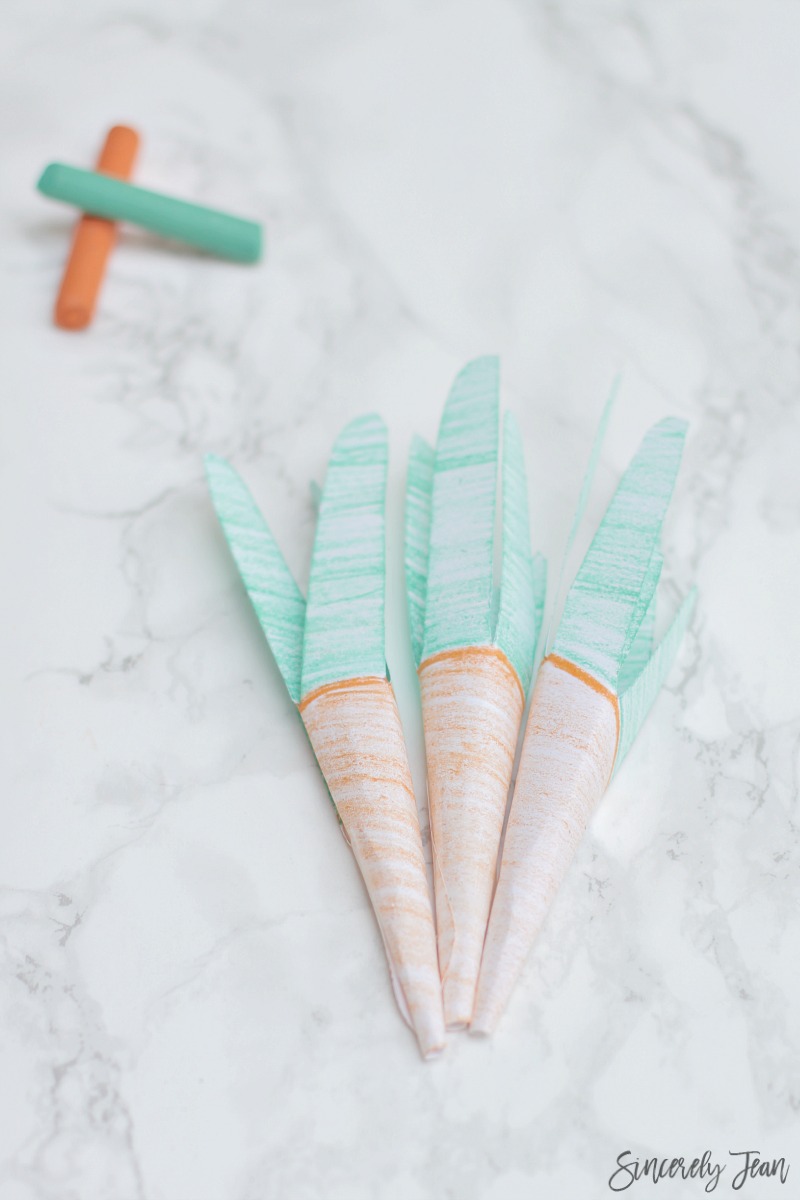 Hey sistas! Easter is only a few weeks away! I have already purchased my daughter's Easter dress. I can't wait to give it to her. I still need to get everything ready for her Easter basket though. Does anyone else hide Easter baskets? Both my family and my husband's family did growing up so that is what we do for our daughter also. Now that she is older it will be fun to watch her search for it. Last year we couldn't hide it very hard because she was only a year old. I am also excited for the Easter egg hunt. We are spending the holiday with my side of the family and we are already planning a big Easter egg hunt for the kids!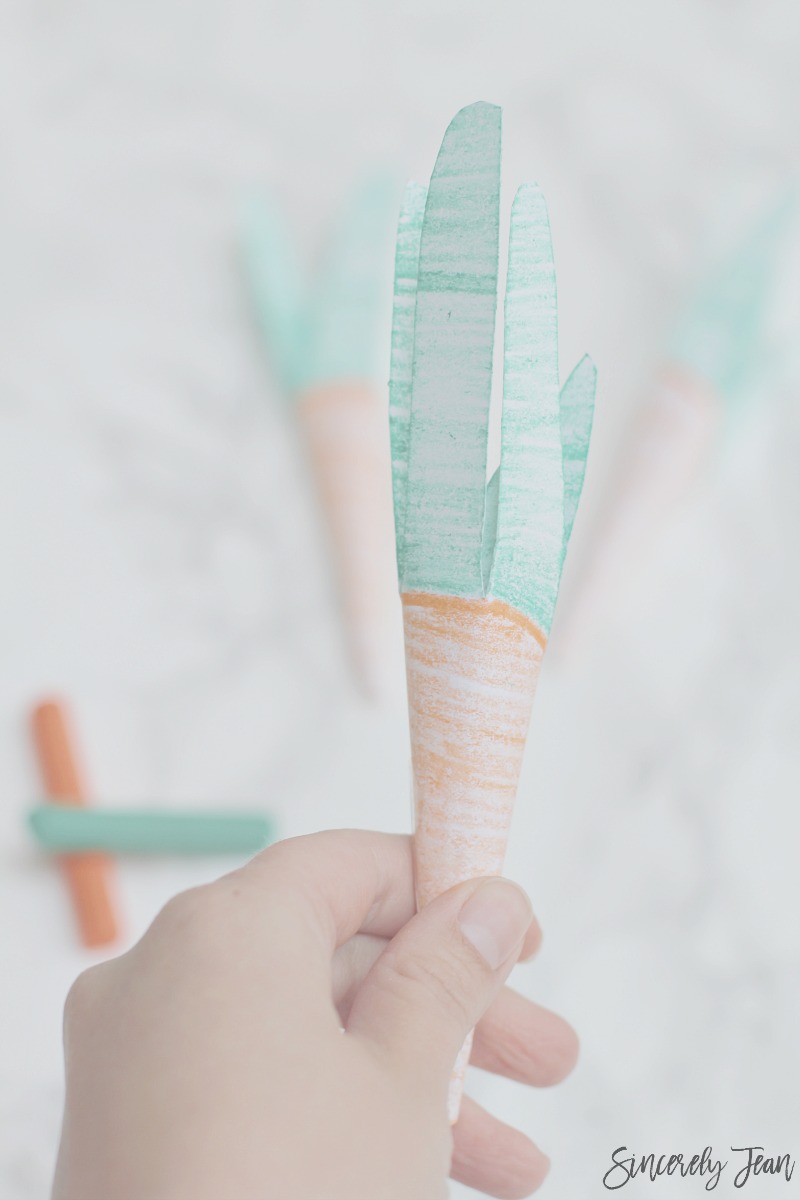 Crafts are a great way to get the kids excited about the holiday. Today I am bringing you an easy kids Easter craft. I am going to show you how to make carrots from hand cutouts.
Supplies:
white paper
a pencil
scissors
clear tape
orange and green crayons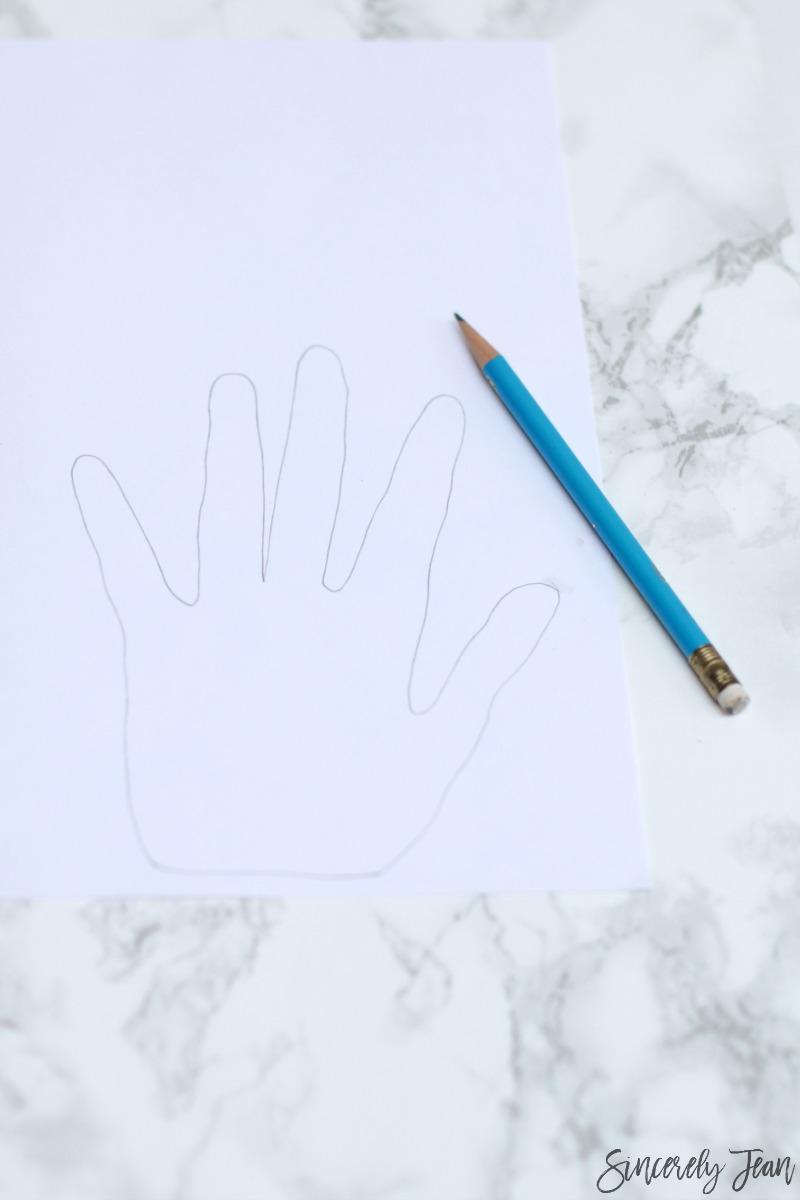 Steps:
trace child's hand on white paper with pencil
cut out hand with scissors
color bottom of hand orange
color both side of fingers green
roll and secure with clear tape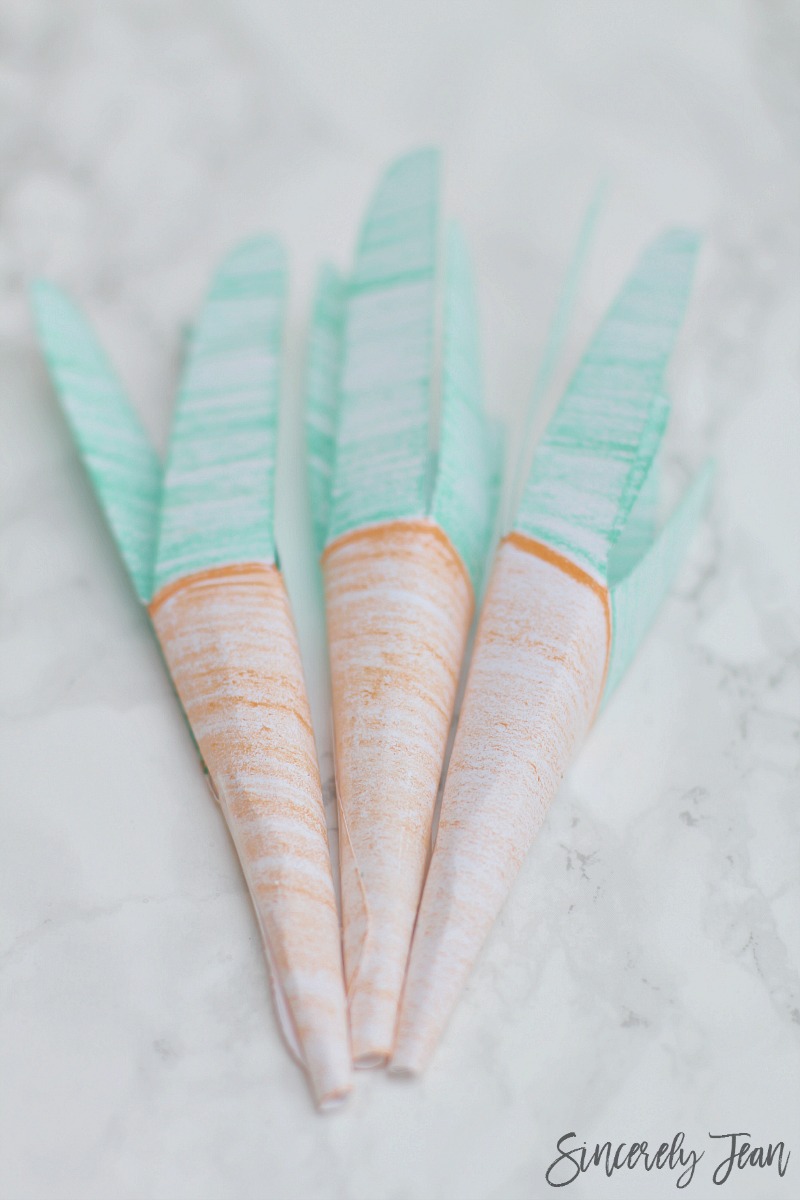 I hope your kids have fun making this simple Easter craft! Enjoy your holiday! Happy Easter!
Sincerely,
shari jean
PIN FOR LATER: