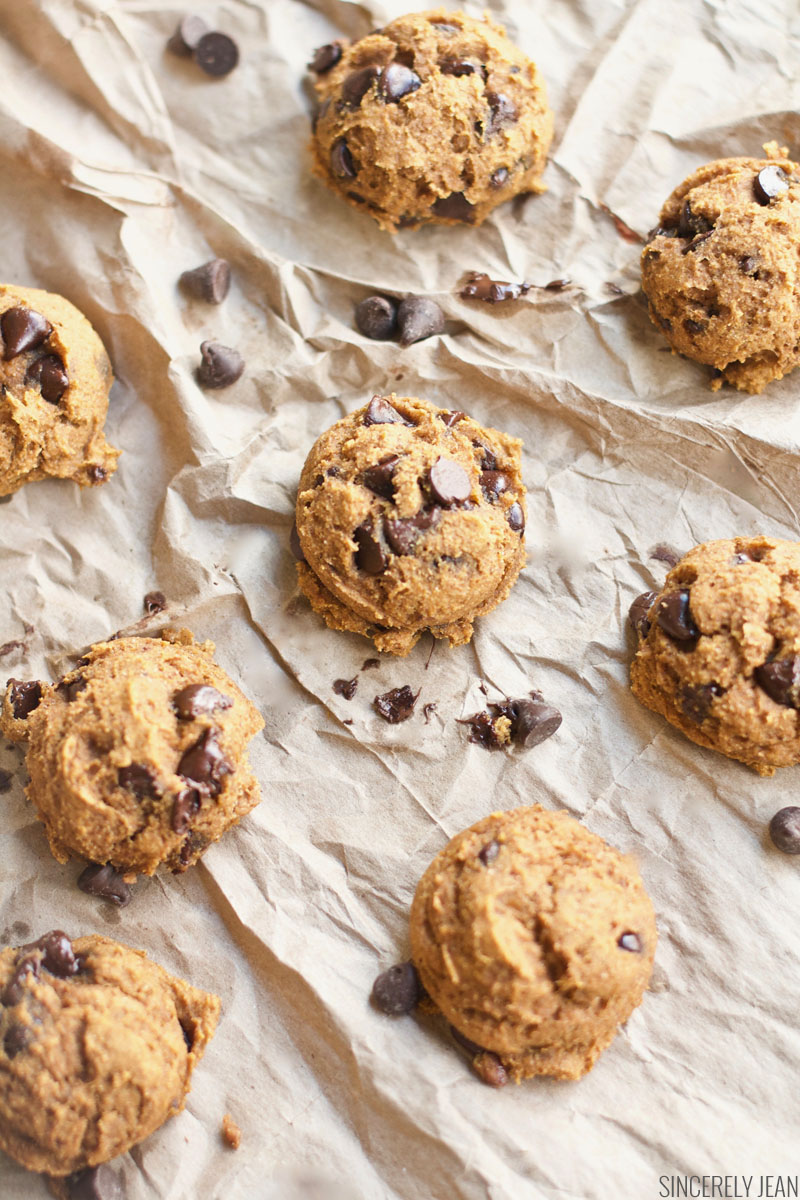 I have a love for pumpkin spice cookies! Ahh they are just so yummy and perfect for Fall. If you know me you know that I love my sweets. But I do try and sometime be conscientious of my treat intake. But I felt like I was getting a win win situation with these Kodiac Cake Pumpkin Chocolate Chip Cookies. I still can get my sweet treat but they are more on the healthier side because they are filled with protein!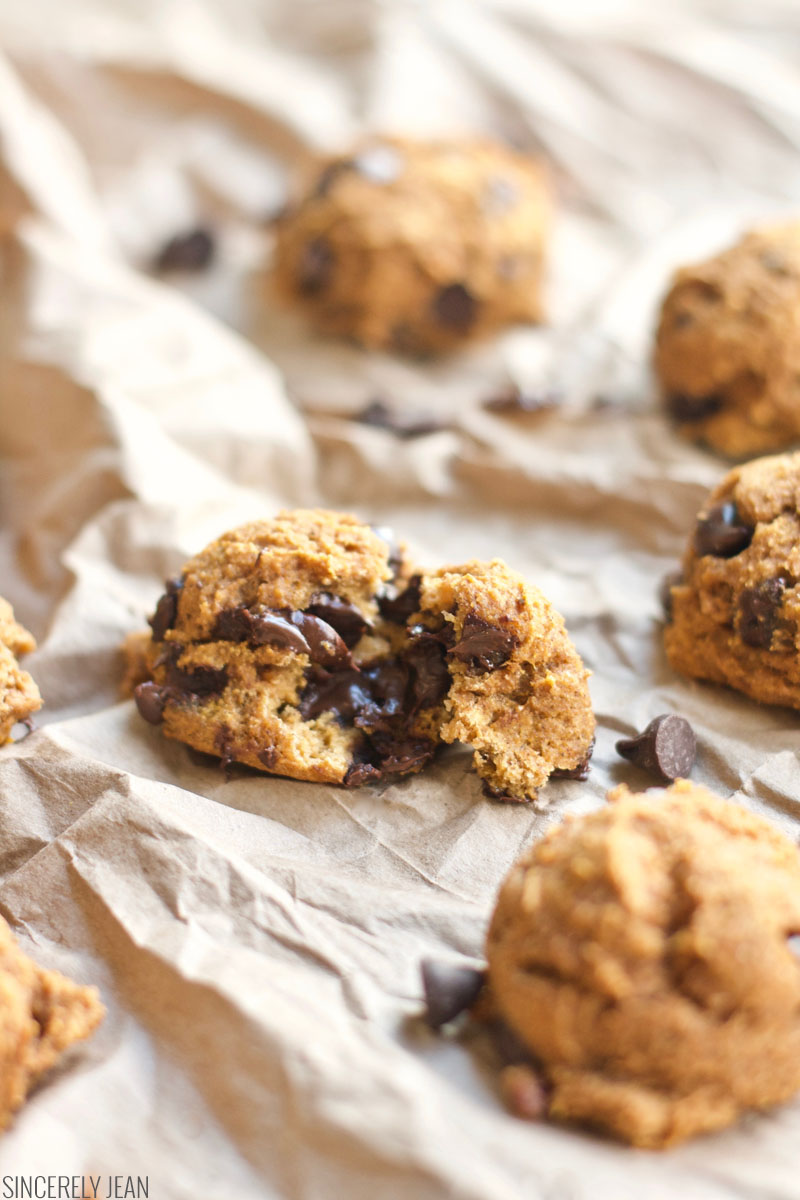 We usually use our Kodiak cake mix to make pancakes but one day my sister called me and shared this recipe with me. She was wanting a treat but wanted it on the healthier side. I was a little bit iffy on trying them because sometimes healthy treats I am a little weary of haha but they were delicious! I was really surprised of how yummy these pumpkin cookies turned out.
Lately I feel like a lot more of my friends and family are watching more of what they eat and are looking for healthier options. I think that these are a great option to serve at your next get together. It serves to guest who want a yummy treat and guest who are watching what they eat.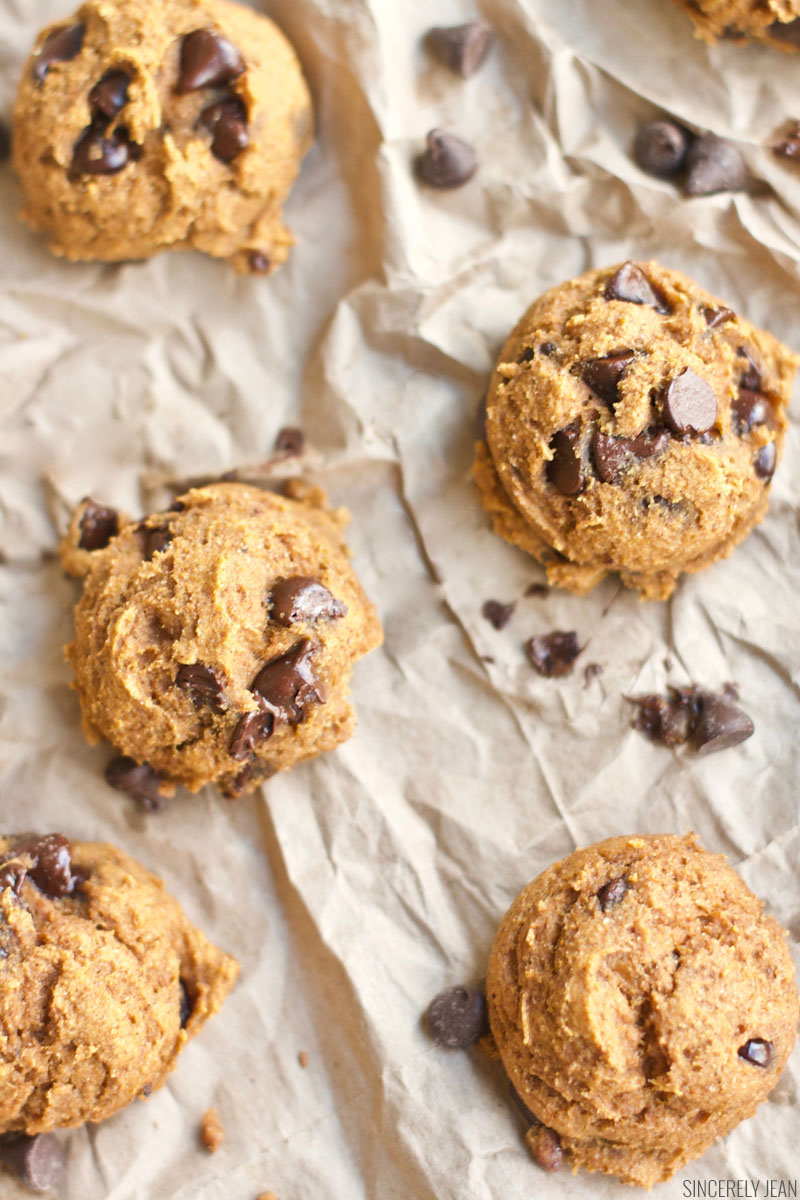 Kodiak Cake Pumpkin Chocolate Chip Cookies
Ingredients
1 C Kodiak Power Cake Mix
1/2 C Canned Pumpkin
1/4 C Water
2 tsp Vanilla
1/2 C Chocolate Chips
1/2 tsp Pumpkin Pie Spice
1/2 tsp Cinnamon
Instructions
Mix ingredients all together.

sincerely,


If you liked this post I would love for you to share it on social media by clicking the buttons below!