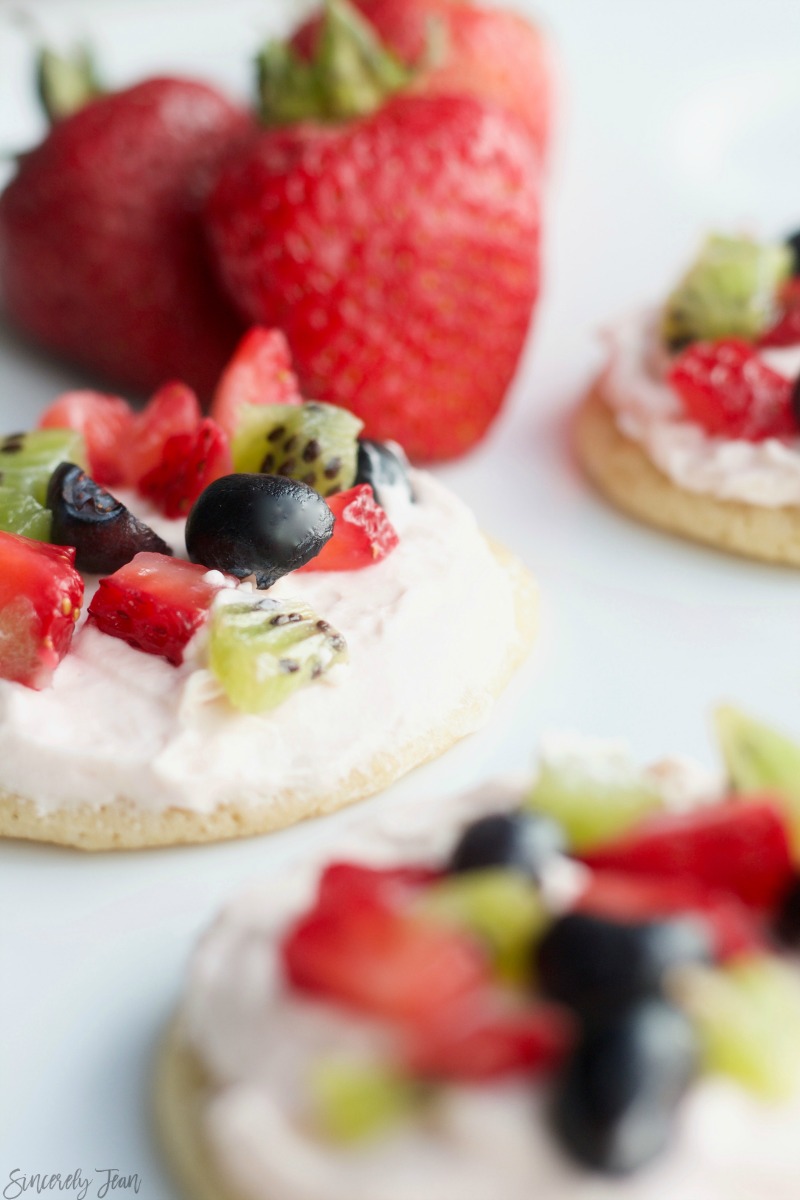 These mini fruit pizzas are one of my favorites summer desserts. These are perfect for get togethers and fun summer party events. They're super fun and easy to make. My kids love helping me make them and we all love eating them.
Fruit pizzas go great with all types of variety of fruit. Whatever fruit I'm craving I usually just throw it on. The frosting and soft sugar cookies is what makes these cookies so yummy.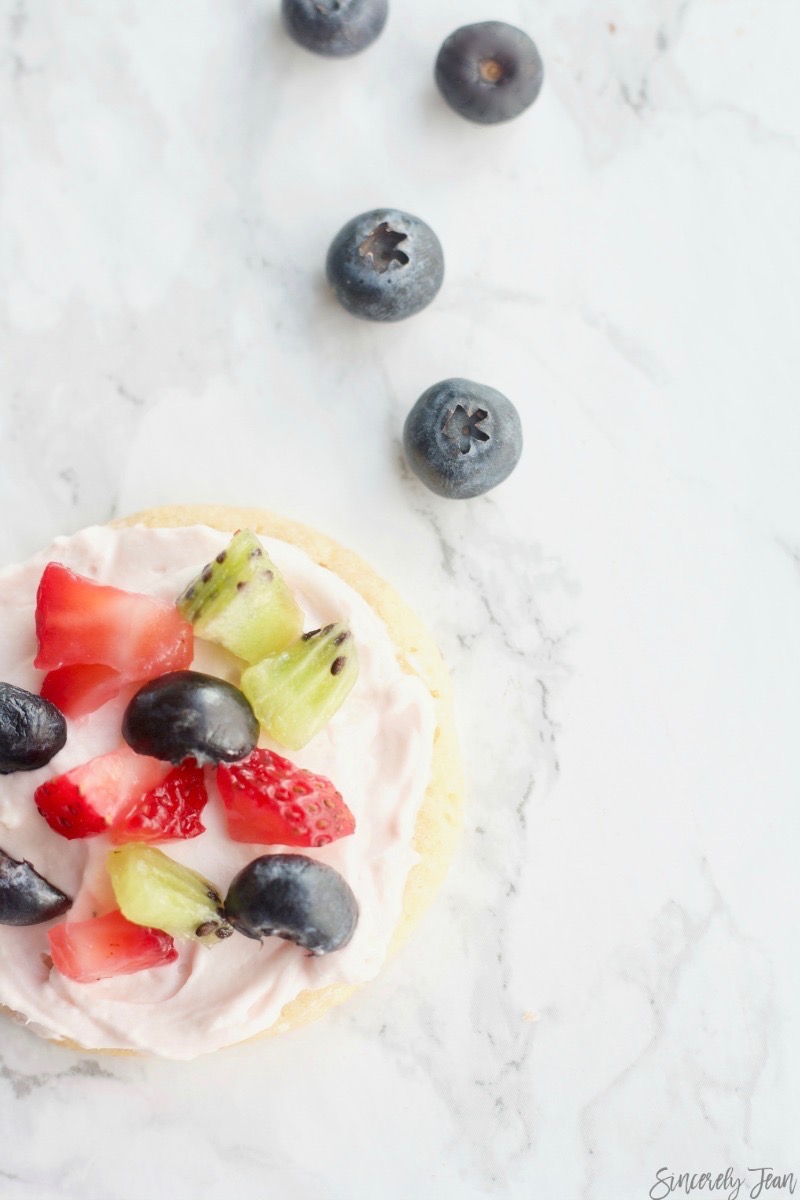 Mini Fruit Pizzas
Ingredients
Pillsbury sugar cookies 24 pack
Frosting:
1 package 8oz cream cheese
3 tbls strawberry jam
1/2 tsp orange extract
1/4 C brown sugar
1 C heavy cream
1/2 C powdered sugar
3 cups sliced fruit of your choosing for topping
Instructions
Bake the sugar cookies as directed on package ingredients.
For the frosting, mix cream cheese, jam, orange extract, and brown sugar until light and fluffy.
In separate bowl whip together the heavy cream and powdered sugar until peaks form. Fold into cream cheese mixture.
Spread frosting on to your mini sugar cookies and sprinkle sliced fruit on top.
Refrigerate until ready to serve.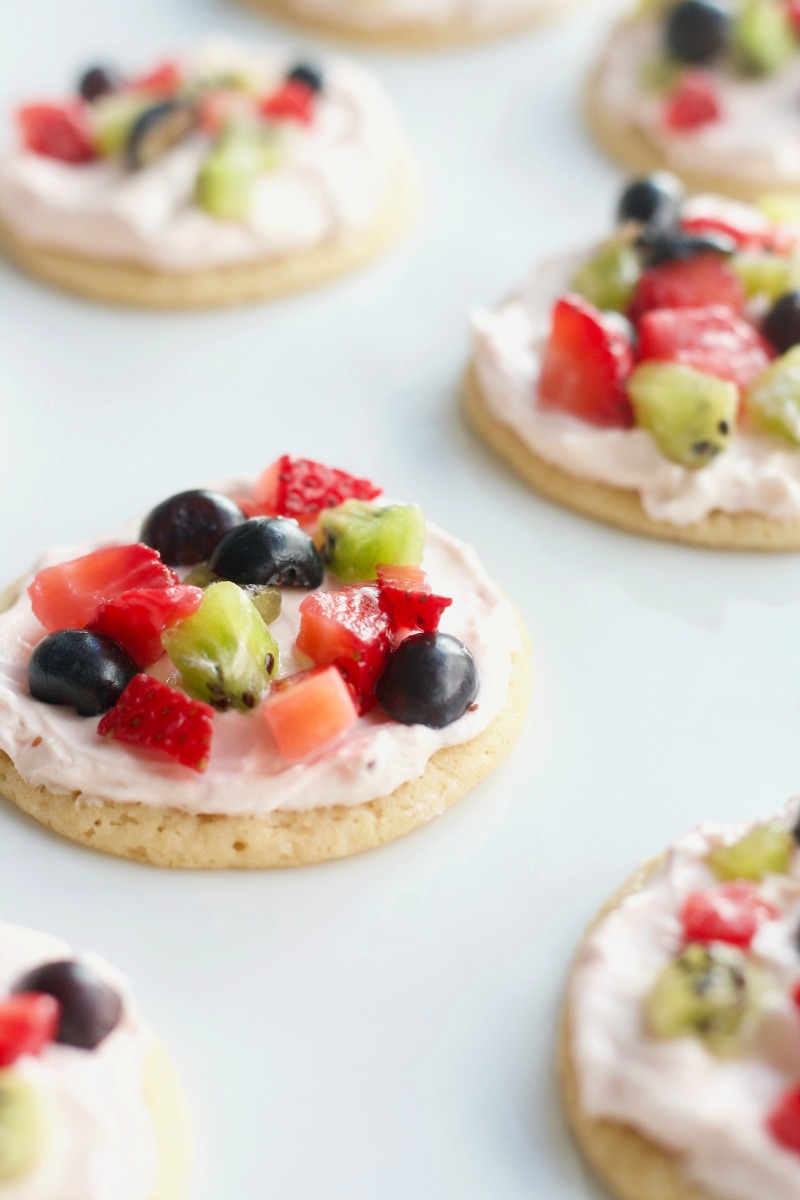 I'm glad these delicious things are minis because it makes me feel better when I eat a lot of them! I used kiwi, strawberries, and blueberries on top of my sugar cookies. We always gobble these up pretty fast in our house because they're so yummy.
sincerely.
patti jean
We also think that you will love our FREE ecookbook with 30, 5-Ingredient recipes HERE
Also, if you have ever thought about starting a blog, you need to read our HOW TO article!
JOIN THE SISTERHOOD!
If you liked this post we would love for you to share it on social media by clicking the buttons below!
Follow our blog with Bloglovin