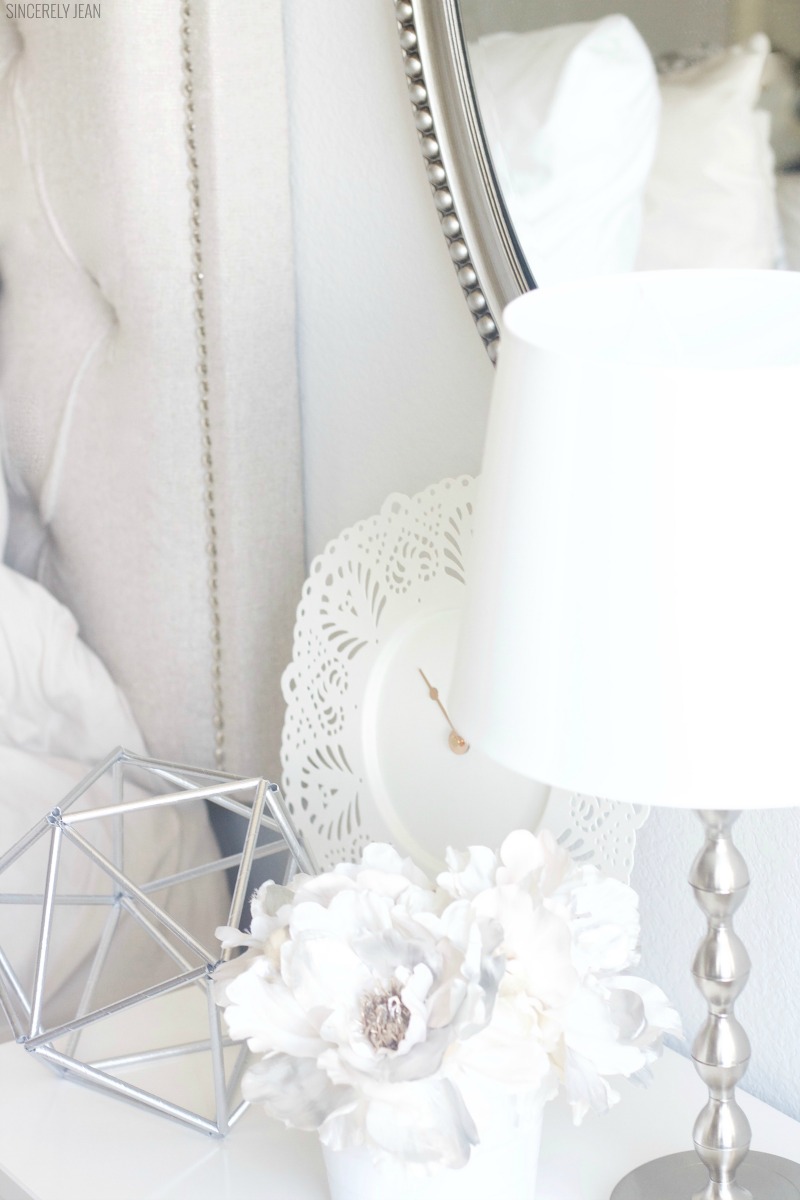 So about a year ago our next door neighbor was throwing away their nightstands. I saw some potential and snagged them up. They were pretty worn down but I threw some paint on it and it's been doing the job for about a year. I soon was ready for a change and now I am excited to share with you my nightstand and decor on a budget.
A couple of weeks ago the nightstands that matched our dressers went on sale so I had to get them! I bought them here. I'm not sure that I've mentioned this before but my husband is in dental school! He has about a year and a half left. This also means that we are on a budget, woohoo! I'm a big believer in budgets. That is why I was pumped when my nightstands went on sale.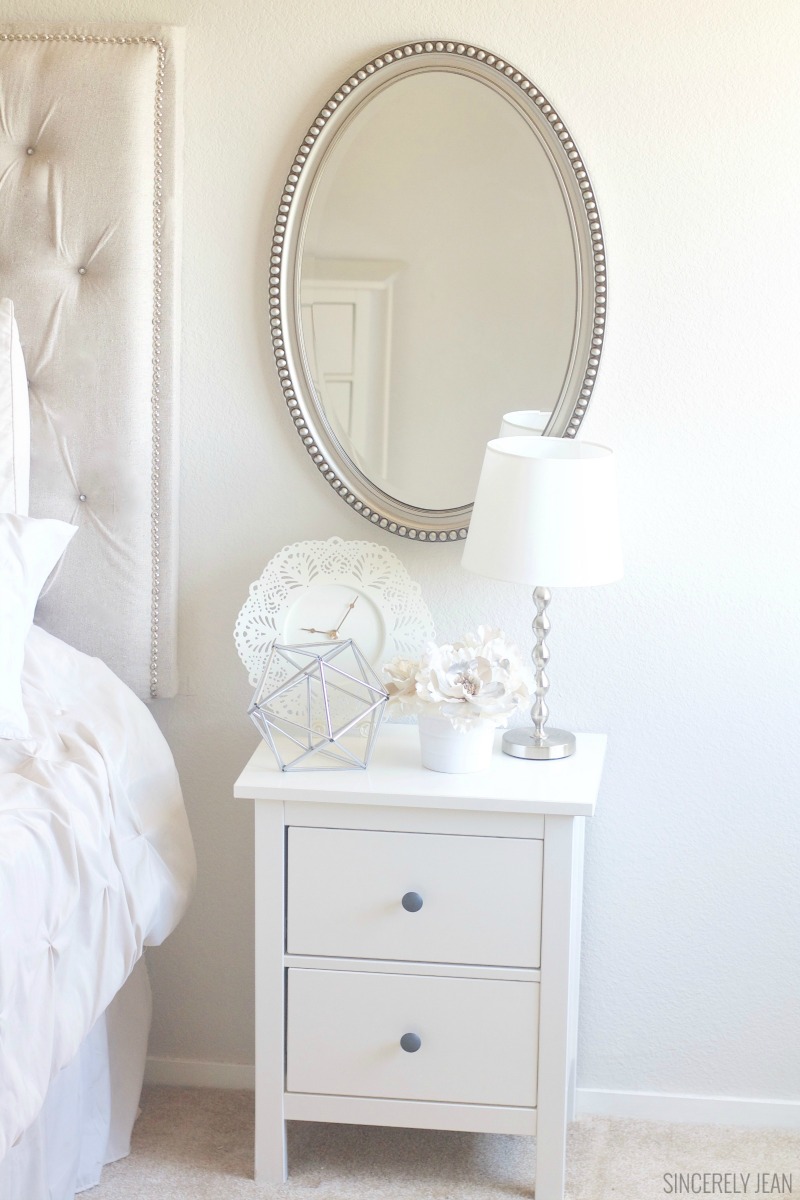 Now, I was on the search for some decor. I wanted it to still be cute but in my price range. I wanted to add mirrors above them. I was shopping around for awhile to find what I wanted. I found the perfect mirrors at Kirklands for only $25! Such a steal! If you don't already know, Kirklands has an app where you can spin and get coupons. Coupons are my favorite. I really liked that the the circle design matches my pushpin boarder on my DIY headboard that you can find here.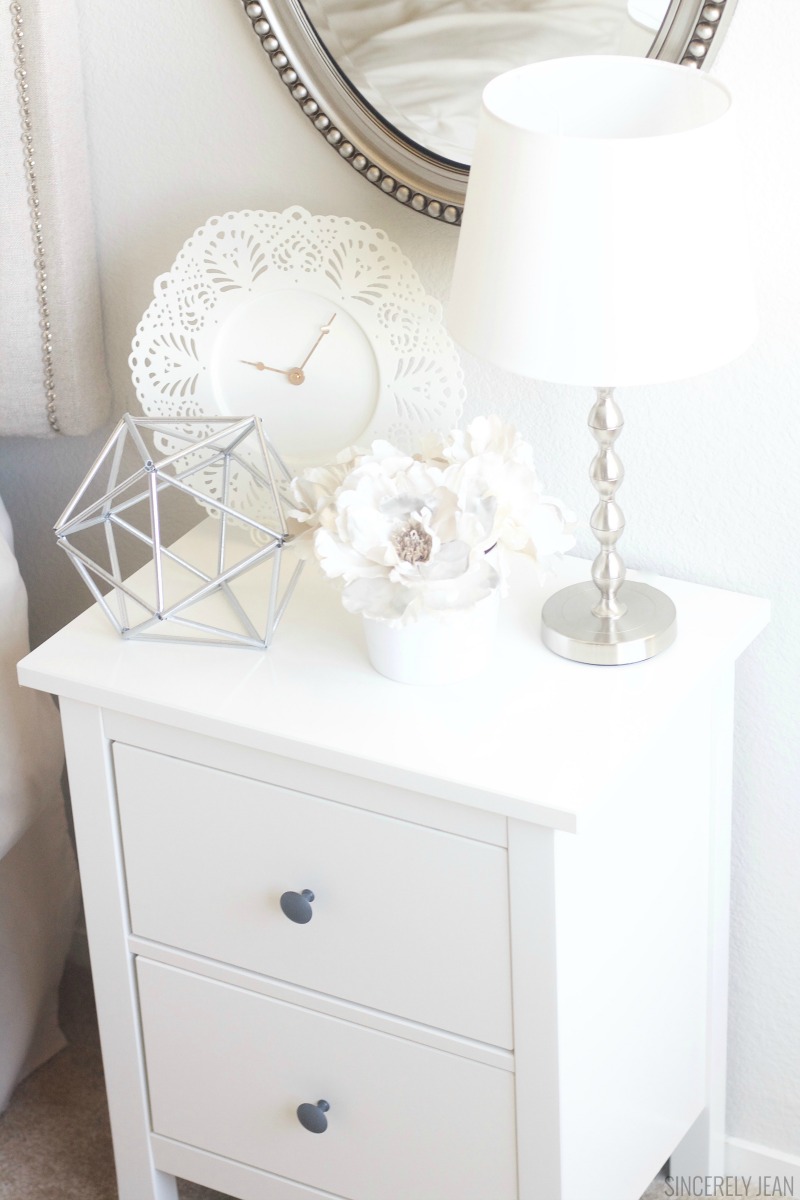 I am absolutely in love with my DIY Geometric Decor for $1. That fit into my budget haha. The tutorial will be coming up next week for it. I got my lamps from Ikea for only for $16! Such a great deal is what I always tell my husband haha. My planter is also from Ikea and I found my flowers at Michaels. Don't worry I always use my 40% off coupon. I remember a time when I didn't know those amazing coupons existed! So glad I do know!
I am so happy with the turnout. I go my cute decor that I wanted with the price I wanted as well. A win win for me.
I hope you enjoy these money saving tips on cute decor!
sincerely,
patti jean
PIN FOR LATER:


Also, if you have ever thought about starting a blog, you need to read this HOW TO article!
If you liked this post I would really love for you to share it on social media by clicking the buttons below!