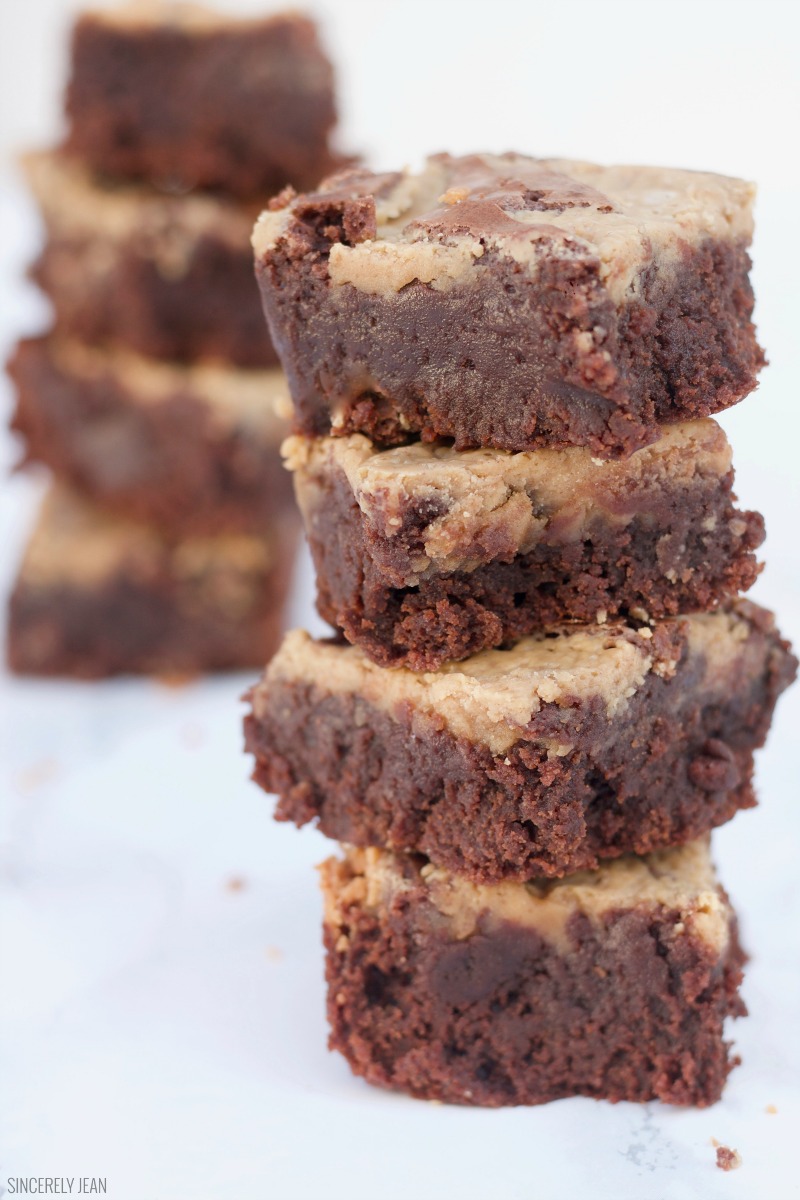 So, if you know me or have been following me for awhile you know that peanut butter and chocolate desserts are my jam! I have had a lot of experience in the chocolate peanut butter dessert department and in the brownie department. And these I have to tell you are literally probably the best peanut butter brownies I have ever tasted.
These are made from scratch but still super easy and oh so worth it to make. My favorite part about making these is when its time to make the peanut butter swirl. Its butter, peanut butter, salt, vanilla, and powdered sugar. I could drink this stuff! (I might have a couple of times already) hehe I always purposely leave a little spoonful in the bowl as I dump it on top of the brownie batter so I can have it later.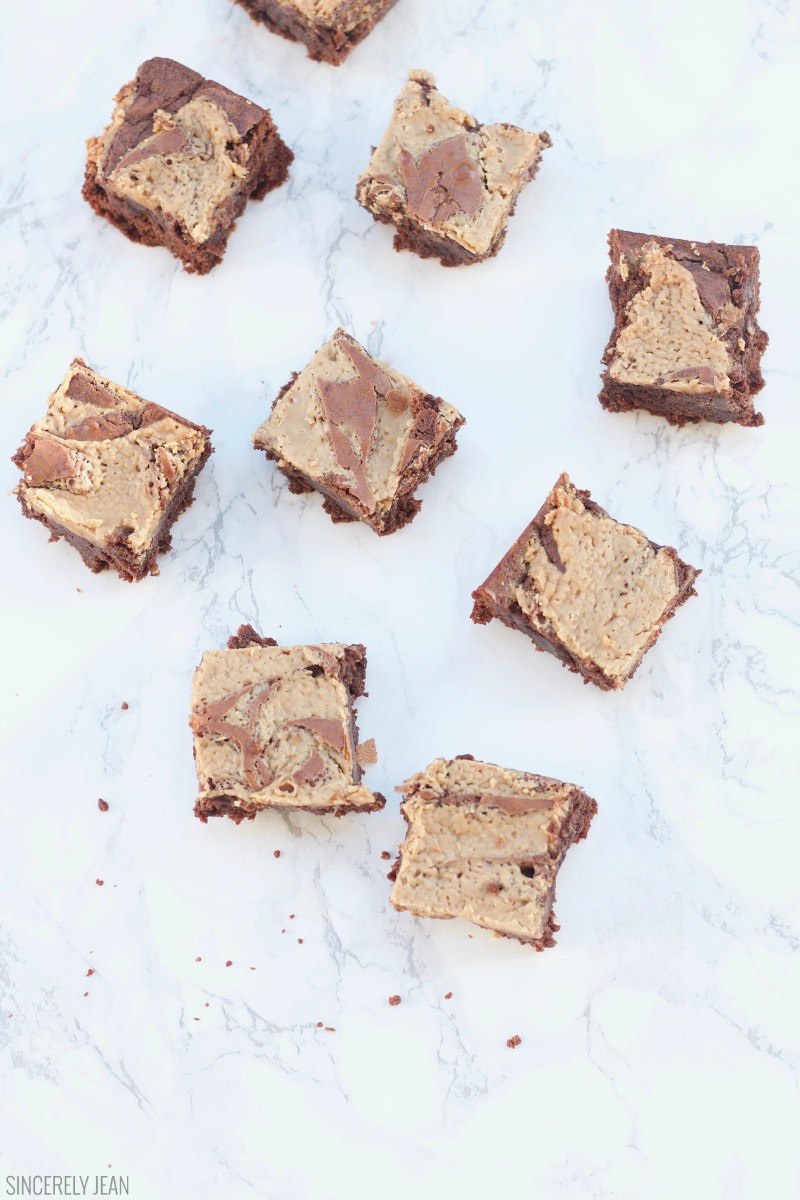 These peanut butter brownies are thick and fudgy. Just the way I like it. You will definitely need a glass of milk with these babies. They are always perfect for any get together or party. People always ask me for the the recipe after they try these.
I have been so excited to share this recipe with you guys for quite some time. We love making these as a family and my boys favorite part is taking their spoons and helping me swirl in the peanut butter into the brownie batter. They get to make designs and draw baseballs in the batter. At the end they get to lick their spoons. They love it!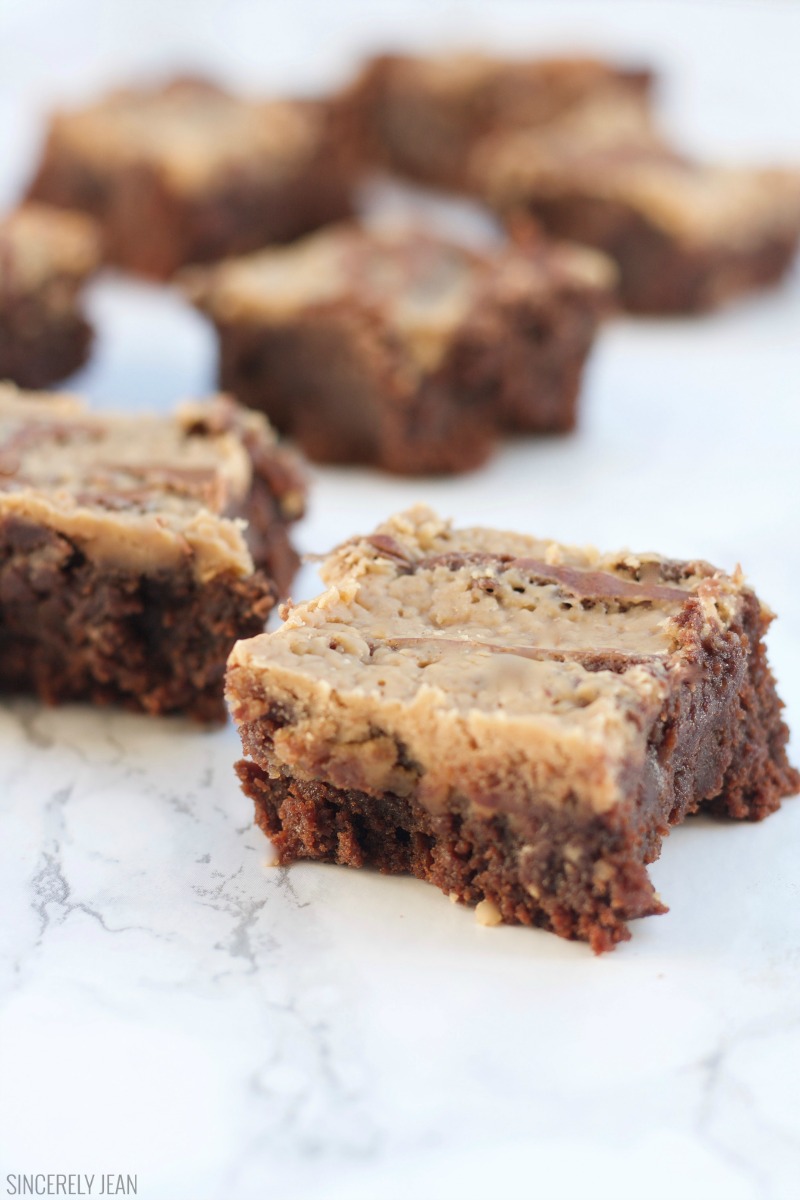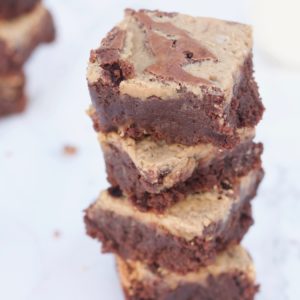 Print
Peanut Butter Brownies
Ingredients
1 C semi-sweet chocolate chips
8 Tbls butter, diced
3 T cocoa
1 1/4 C. sugar
1/2  tsp salt
1 1/2 tsp vanilla
3 eggs
1 C flour
Peanut Butter Swirl:
3 T butter, melted
1/2 C peanut butter
1/3 C powdered sugar
1/4 tsp. salt
1/2 tsp vanilla
Instructions
Pre-heat oven to 350 degrees.
In a small saucepan on l0w heat, melt chocolate and butter.
Once melted, whisk in cocoa.
In a small bowl mix peanut butter swirl ingredients until smooth.
In a large bowl, mix sugar, salt, vanilla, and eggs. Add cooled chocolate mixture and mix well.
Fold in flour, Do not over mix.
Pour batter into greased 8x8 baking dish. Drop peanut butter mixture on top by the spoonfuls. Use a knife to swirl it throughout the batter.
Bake 25-30 minutes or until toothpick comes out with crumbs on it.

sincerely,


If you liked this post I would really love for you to share it on social media by clicking the buttons below!