"This post is sponsored by General Mills, but the thoughts and opinions are my own."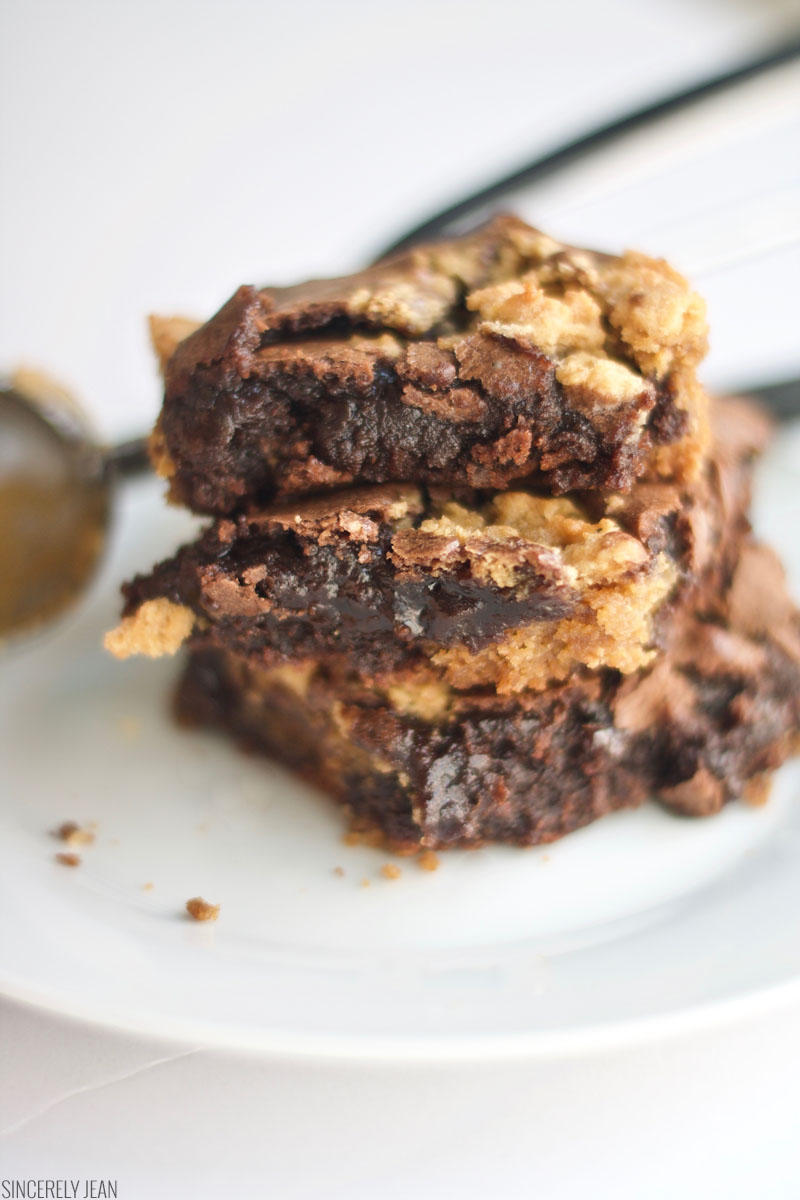 My favorite thing about the holiday season is the traditions! Some of my most fondest memories are surrounded by the traditions we have during the holidays. I love that you can always create new traditions – it's never too late!
Growing up my family and I always had the tradition of going caroling and bringing treats to our neighbors, friends, and people in our church. Let me be the first to tell you that my family is not a choir family. We have very little experience in singing and I am sure it was more for peoples amusement then pleasure – but those memories have always stuck with me. It was more about visiting those families. Asking how they were doing, seeing if they needed anything. It was great to catch up and a lot of times we would have to pry my dad out of peoples houses because he loves to chat it up.
We would spend hours baking! Brownies, cookies, fudge, you name it and we probably made it. This year we are making Peanut Butter Brownie Cookies, made with Betty Crocker Peanut Butter Cookie Mix found at Sam's Club. As you guys know I am a huge chocolate and peanut butter fan and this mixture is so delicious. A brownie and cookie all in one, how can it get any better? So we definitely stock up on these mixes.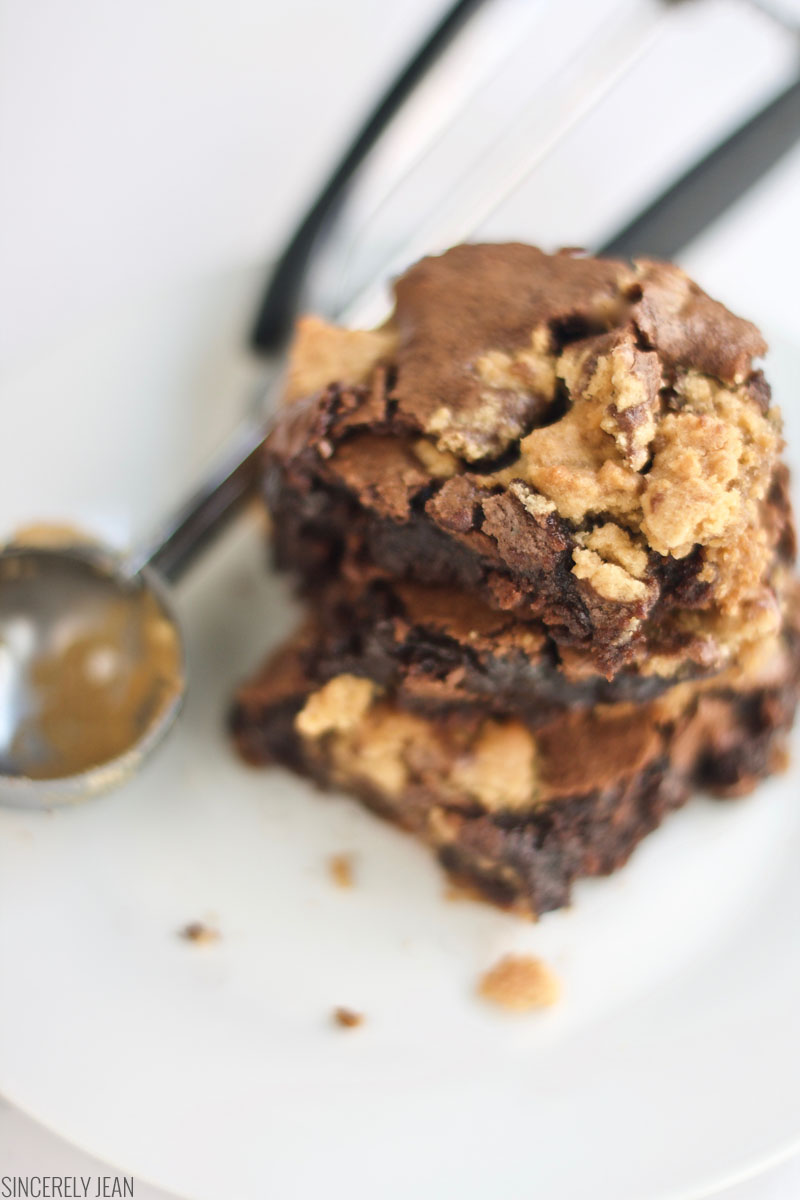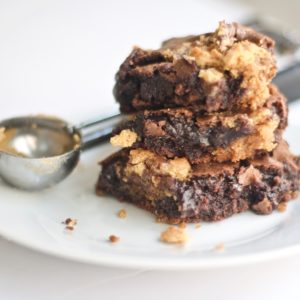 Print
Peanut Butter Cookie Brownies
Ingredients
1 Package Betty Crocker Peanut Butter Cookie Mix
4 eggs
2 C sugar
1 C oil
1 tsp baking powder
3/4 C cocoa
1 C flour
1/2 tsp salt
1 tsp vanilla
Instructions
Pre-heat oven to 350.
In a bowl mix together flour, cocoa, baking powder, and salt. Set aside.
In mixing bowl beat together eggs, sugar, and oil until well combined.
Add dry ingredients to your wet and add in vanilla.
Pour into greased 9x13 inch pan.
Mix your peanut butter cookies according to directions on the back of package.
With cookie dough scoop, scoop cookie dough and lay on top of brownie batter close together.
Bake for 30-35 minutes or until toothpick comes out clean.
Let cool and cut into squares.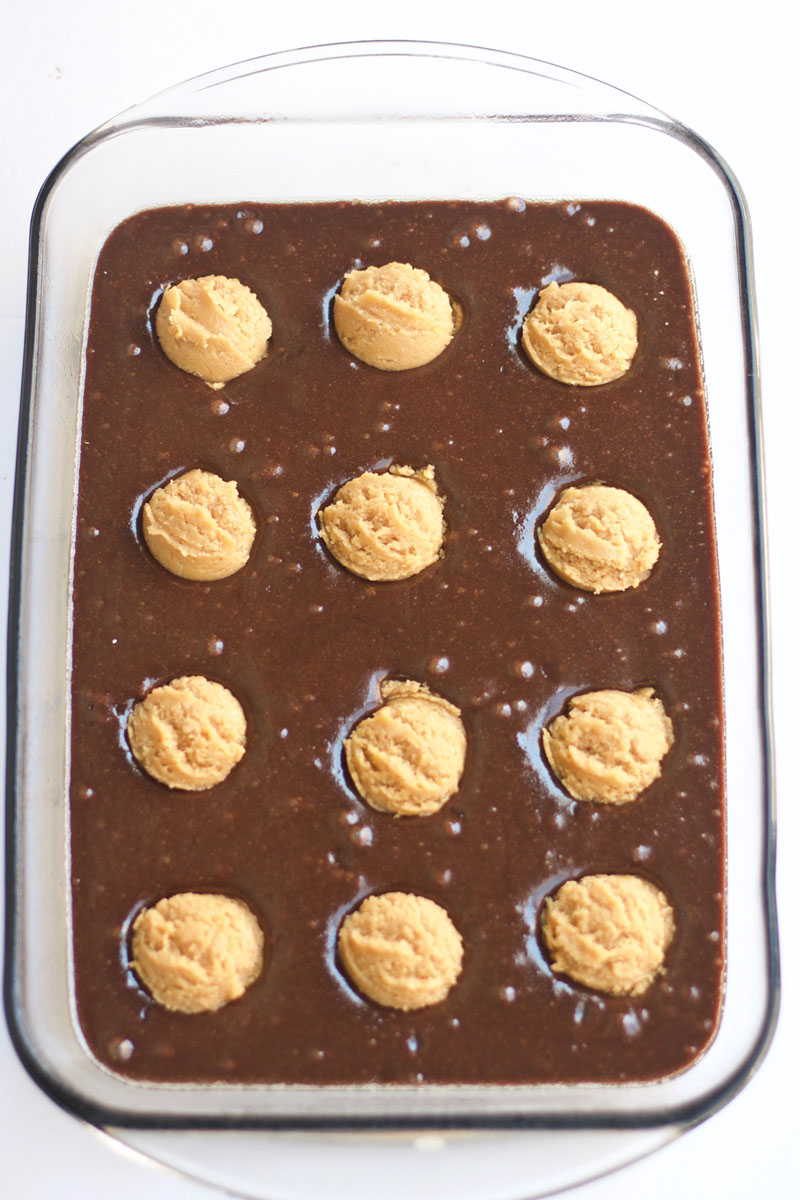 Leftovers are one of the the other things I love about the holidays! I hope this year we end up with some of these babies left.
We always stock up on Sam's Club white hoagies! They are the best for leftover turkey or ham sandwiches. Ahh my mouth is watering just thinking of them. Treats and food are the way to my heart! And these holiday traditions fit perfectly in line with that.
For additional recipes and inspiration follow this link: http://samsclub.com/savortheseason

sincerely,


If you liked this post I would love for you to share it on social media by clicking the buttons below!