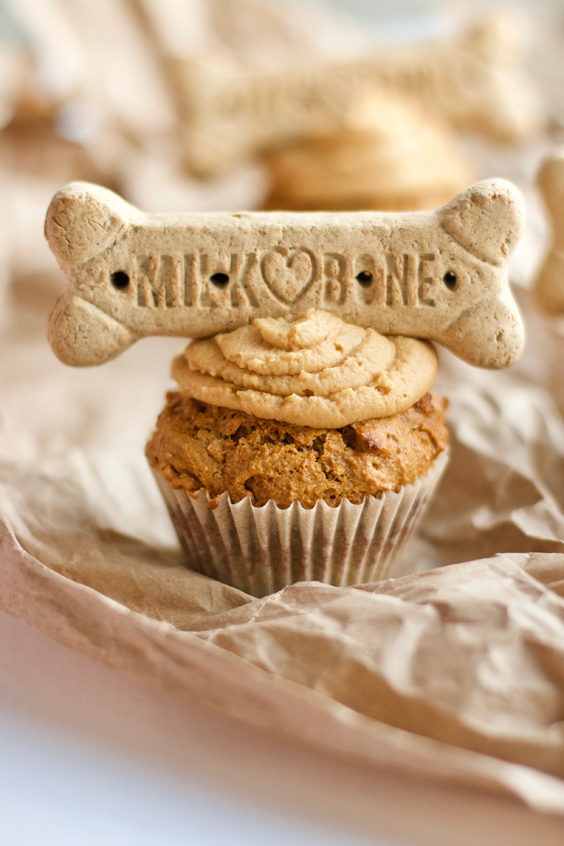 Why do humans only get to eat cupcakes for celebrations? Well not any more. Yay for Pupcakes! Your doggie is going to love these! These pupcakes take celebrating your dog to the next level. These Milk-Bone® Peanut Butter Pupcakes will show your pup just how much you love them.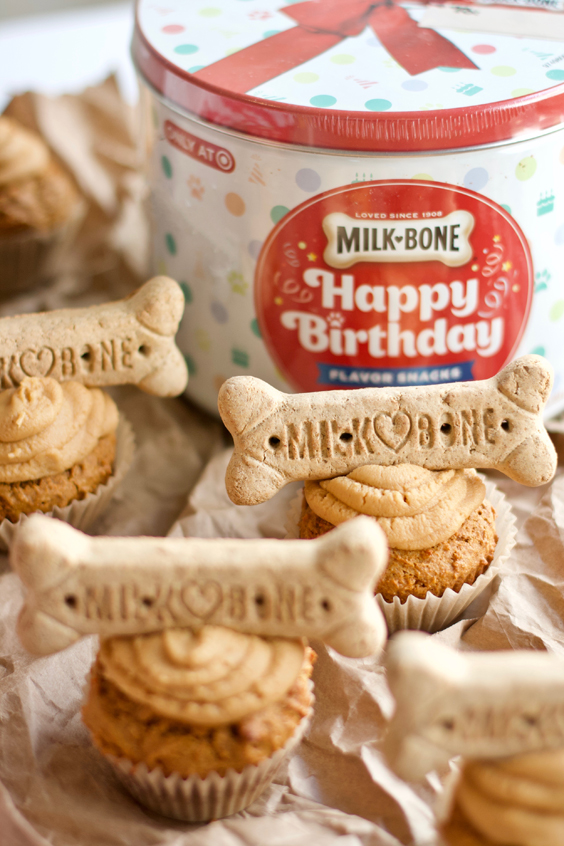 I have always had dogs in my life. All through out growing up my dogs Spunky, Buddy and Charlie were always there. In every memory and milestone they were by my side. They were such great dogs and I miss them!
I love the idea of celebrating your pets. They really are a part of your family. Thats why when we were shopping at our favorite store Target, we found this Milk-Bone® Happy Birthday Canister. It's only available for a limited time and only available at Target so we just had to grab them to celebrate the dogs that are apart of our family today. It has bacon flavor, beef flavor, chicken flavor, sausage flavor, and turkey flavor biscuits!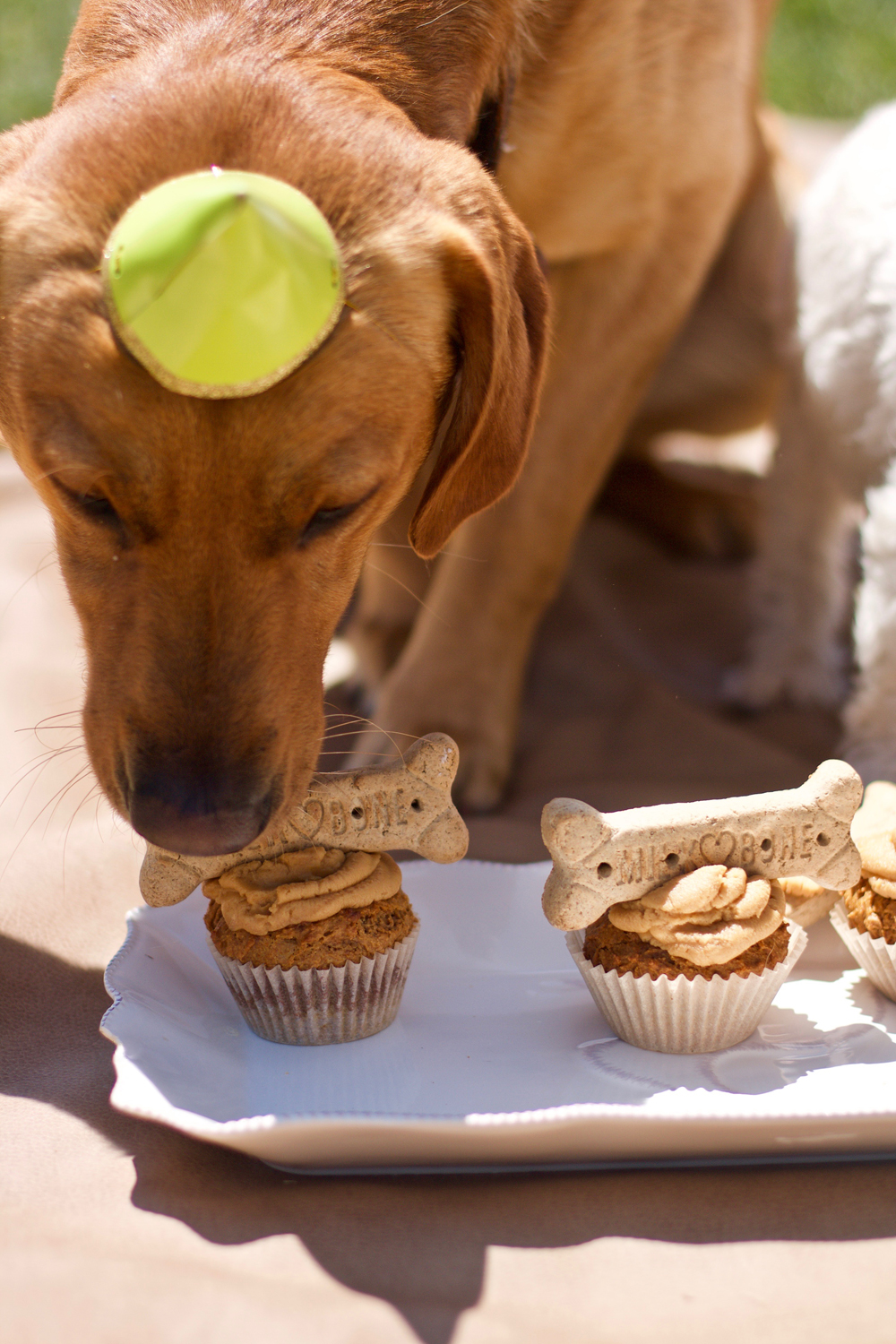 My son is totally obsessed with dogs. He carries around his favorite Golden Retriever pup everywhere he goes. He wanted to celebrate all the dogs he loves so he helped me whip up our Milk-Bone® Peanut Butter Cupcakes for our Rolo and Mick. They loved the Milk-Bone Biscuits on top. You can grab these from Target, they are having great deals right now for dog treats. Save with Cartwheel and get 10% off any Milk-Bone, 15% off any Pup-Peroni, 15% off any Milo's Kitchen, and 15% off any Canine Carry Outs dog treats.
We put on our party hats and celebrated our furry friends in honor of Pet Month. They really are our friends! My boys can play with Rolo and Mick for hours, they are such great companions.
These pupcakes are wholesome cupcakes. They are made with healthy ingredients such as whole wheat flour, apple sauce instead of oil, carrots, and honey. So we can feel good about giving our pets healthy and fun food to eat. The dogs devoured these and were licking their chops for more! Show your dog how much you love them with the festive and delicious flavors of wholesome Milk-Bone® Flavor Snacks®.

Peanut Butter Pupcakes
Ingredients
1 egg
1/4 C peanut butter
1/4 C apple sauce
1/3 C honey
1/2 C shredded carrots
1 tsp vanilla
1 C whole wheat flour
1 tsp baking soda
6 Milk-Bone® dog treats
Frosting
4 oz cream cheese
1/2 C peanut butter
1 tsp milk
Instructions
Preheat oven to 350 and grease a regular sized muffin tin.

In a mixing bowl combine all ingredients together besides your flour and baking soda. Mix until smooth.

Add in your flour and baking soda, mix until combined.

Fill your cupcake tins 3/4 the way full. Bake for 20-25 minutes
Add all ingredients together and mix until smooth.
Add more milk or less milk to your linking depending on how thick you want it.

Once pupcakes are cooled. Frost them and place a Milk-Bone® dog treat on top.
sincerely,

If you liked this post I would love for you to share it on social media by clicking the buttons below!
[easy-social-share buttons="facebook,twitter,pinterest,mail" morebutton_icon="plus" counters=0 style="icon"]