Raise your hand if you love chocolate and you love cake?! ME! This perfect chocolate cake really is the perfect mixture of chocolate cake and chocolate frosting with delicious cream cheese frosting in the middle.
It was my Daddy's Birthday this month and I decided to make this cake for him. But let me tell you that it was not very good for his weight watcher points! But it was so worth the points is what he told me. And on birthdays points and calories don't count right?
This cake was pretty easy to make, I made the cake with box cake mix but amped it up a bit just like I have done in the past with this cake. It is so moist and delicious, it taste just like cake made from scratch or possibly even better.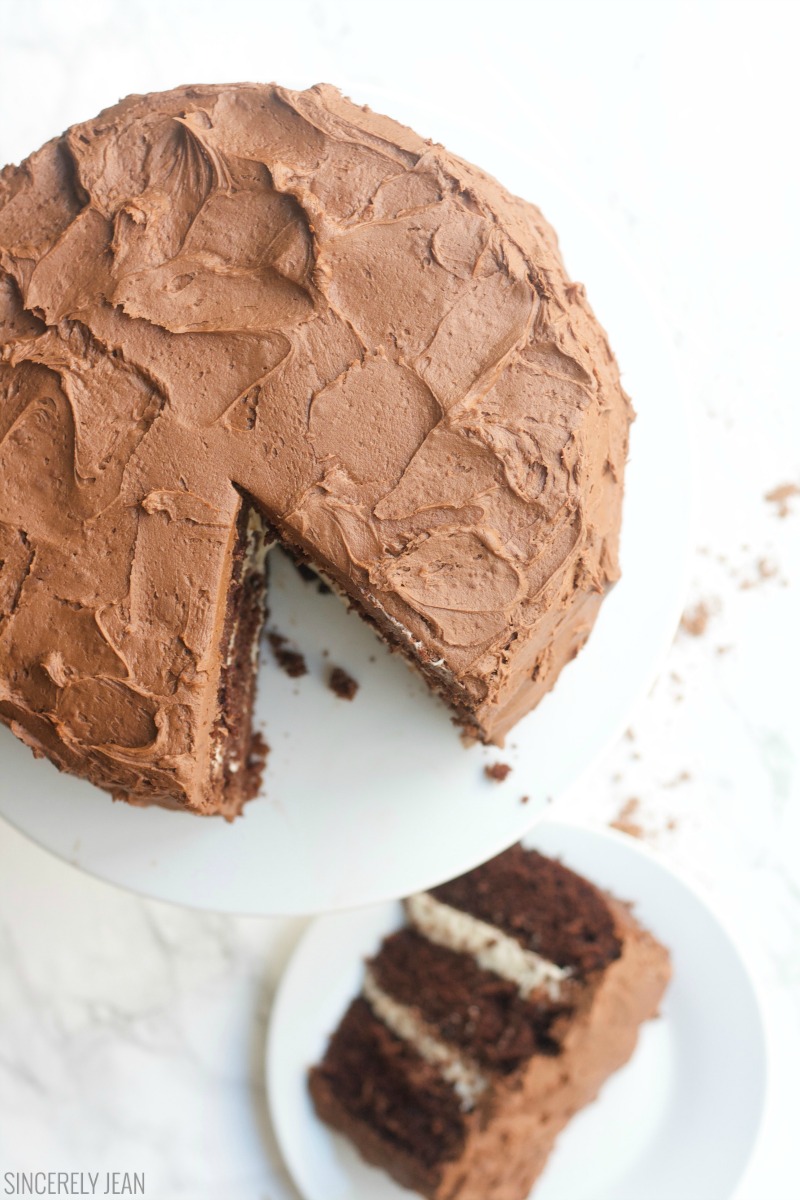 Perfect Chocolate Cake
Ingredients
2 box's Duncan Hines Devils Food Cake
8 eggs
1 1/3 cup oil
2 cups water
1 box instant chocolate pudding mix
Cream Cheese Frosting:
1/2 C butter
8 oz. cream cheese
5 C powdered sugar
2 tsp vanilla
Chocolate Buttercream Frosting:
1 C butter
4 C powdered sugar
3/4 C cocoa powder
2 tsp vanilla
1 tbls milk
Instructions
Preheat oven to 350.
Mix cake mix and all the ingredients together until moistened and then beat on medium speed for two minutes.
Pour cake mix into 3 greased 9in round cake pans, you will prob have left over cake mix.
Bake for 23-28 minutes or until toothpick comes out clean. Set aside and let cool completely.
Cream Cheese Frosting:
Beat butter and cream cheese together until smooth.
Add in powdered sugar one cup at a time until you like the consistency.
Add in vanilla.
Chocolate Buttercream Frosting:
Beat butter.
Add in powdered sugar one cup at a time until mixed well.
Add in cocoa power and vanilla.
Mix in milk.
Once cakes are completely cooled remove from pan and place on cake stand. Add half of cream cheese mixture to top and spread around. I leave about 1/4 inch around the sides so when I place the second cake on top the cream cheese frosting doesn't come out the sides.
Repeat with second layer.
Add the third cake round and crumb coat your cake with your chocolate butter cream. Refrigerate for about 15 minutes.
Take out of fridge and frost with the rest of the butter cream frosting. I use my frosting knife and I go back and forth to make the design.
Refrigerate and take cake out about 10 minutes before ready to serve.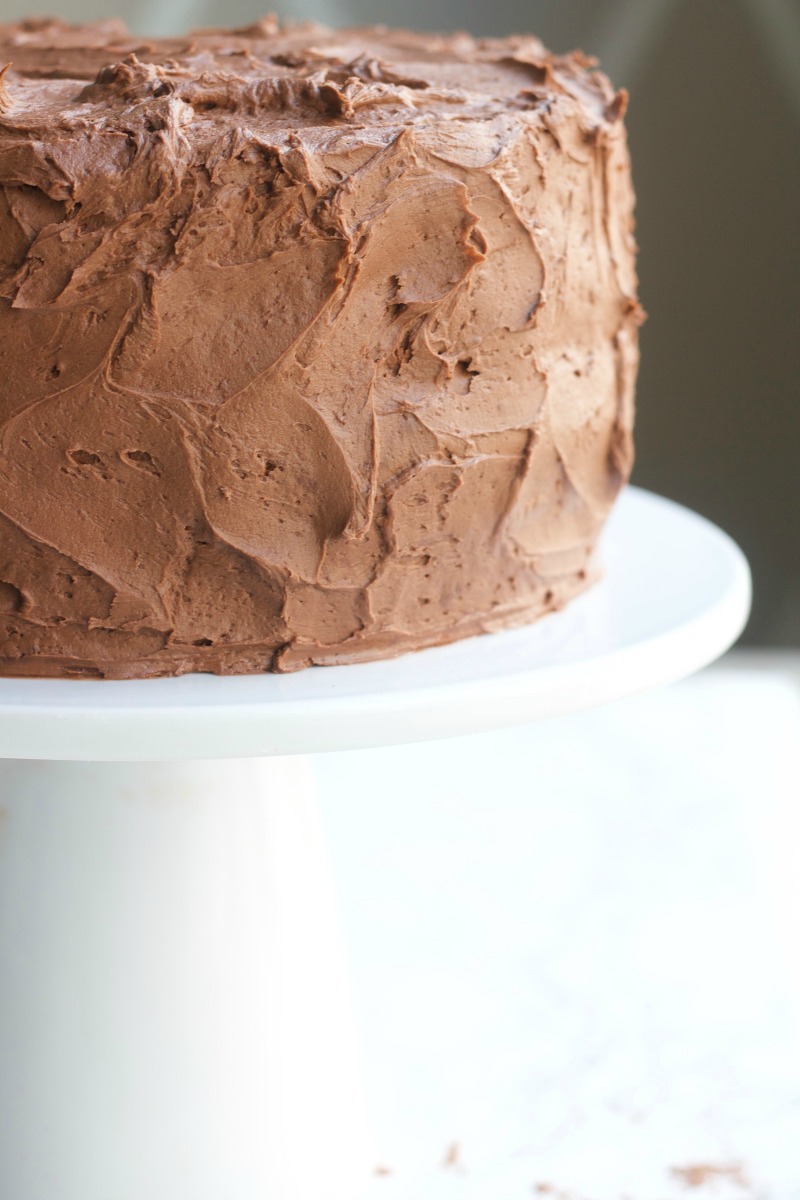 Enjoy your perfect chocolate cake!
sincerely,
patti jean


Also, if you have ever thought about starting a blog, you need to read this HOW TO article!
If you liked this post I would really love for you to share it on social media by clicking the buttons below!