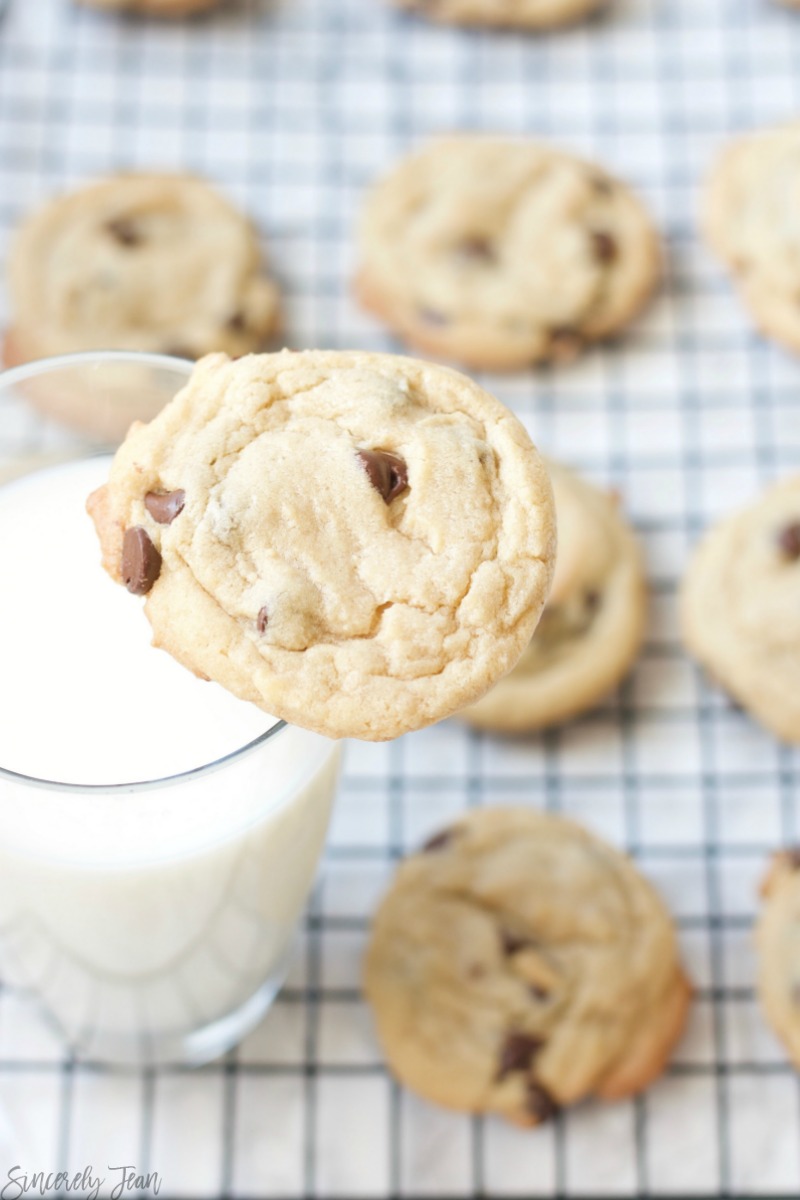 Hey Friends! I am a lover of all things chocolate and today I am bringing you the yummiest chocolate chip cookie recipe. These pudding chocolate chip cookies are so moist and delicious. My family devours these as soon as they are out of the oven. For me I'm lucky if my cookie dough even makes it into the oven hehe.
Making cookies has been so much easier and faster after I bought my cookie dough scoop, literally life changing! My favorite was is this one
. I also have started using these
pans because I can bake more at a time which also saves me time.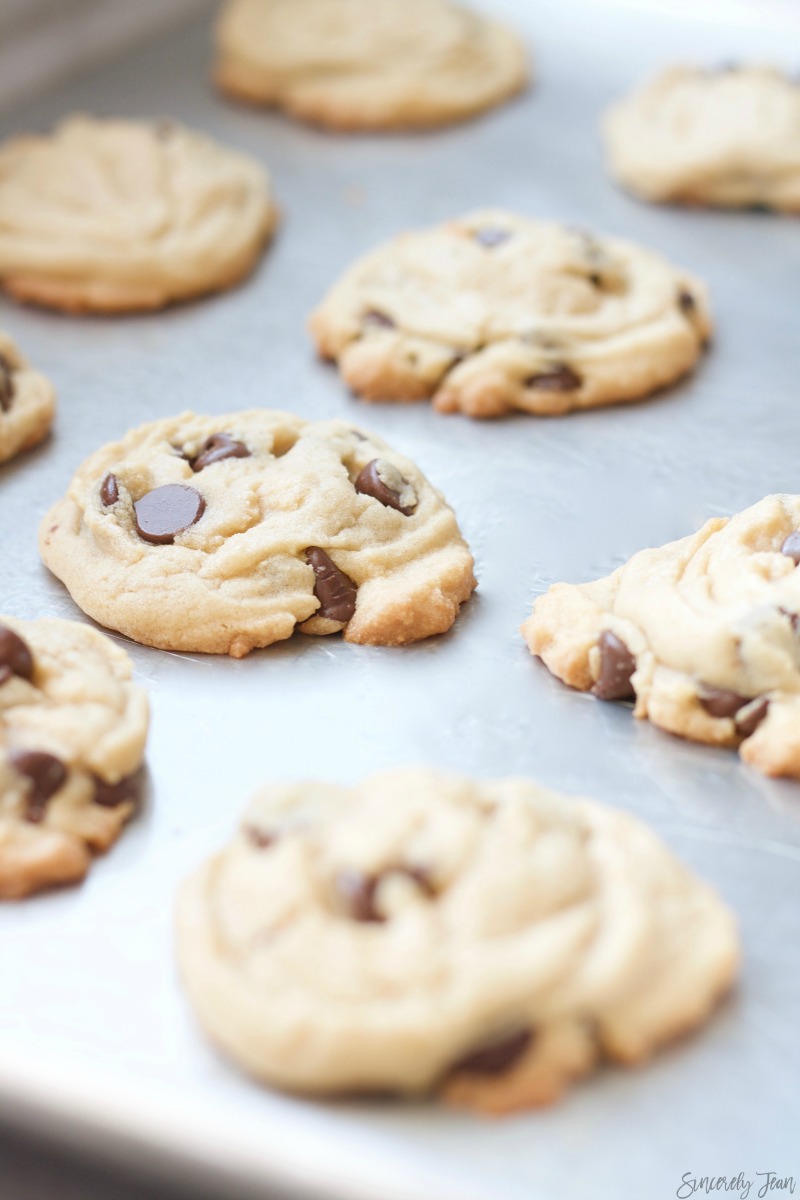 Pudding Chocolate Chip Cookies
Ingredients
2 1/4 C flour
1 tsp baking soda
1 tsp salt
1/2 C butter, softened
1/2 C shortening
1/4 C granulated sugar
3/4 C brown sugar
1 package instant vanilla pudding 3.4 oz
1 tsp vanilla
2 eggs
2 C chocolate chips
Instructions
Preheat oven to 350.
Mix flour, salt, and baking soda in a bowl and set aside.
With standard mixer beat butter, shortening, sugar, brown sugar, pudding mix, and vanilla. Mix until smooth.
Add eggs, one at a time.
Mix in flour mixture until smooth.
Stir in chocolate chips.
Use cookie dough scoop and drop on greased cookie sheet.
Bake 9-11 minutes or until golden brown.
Once done let cool two minutes and remove from pan.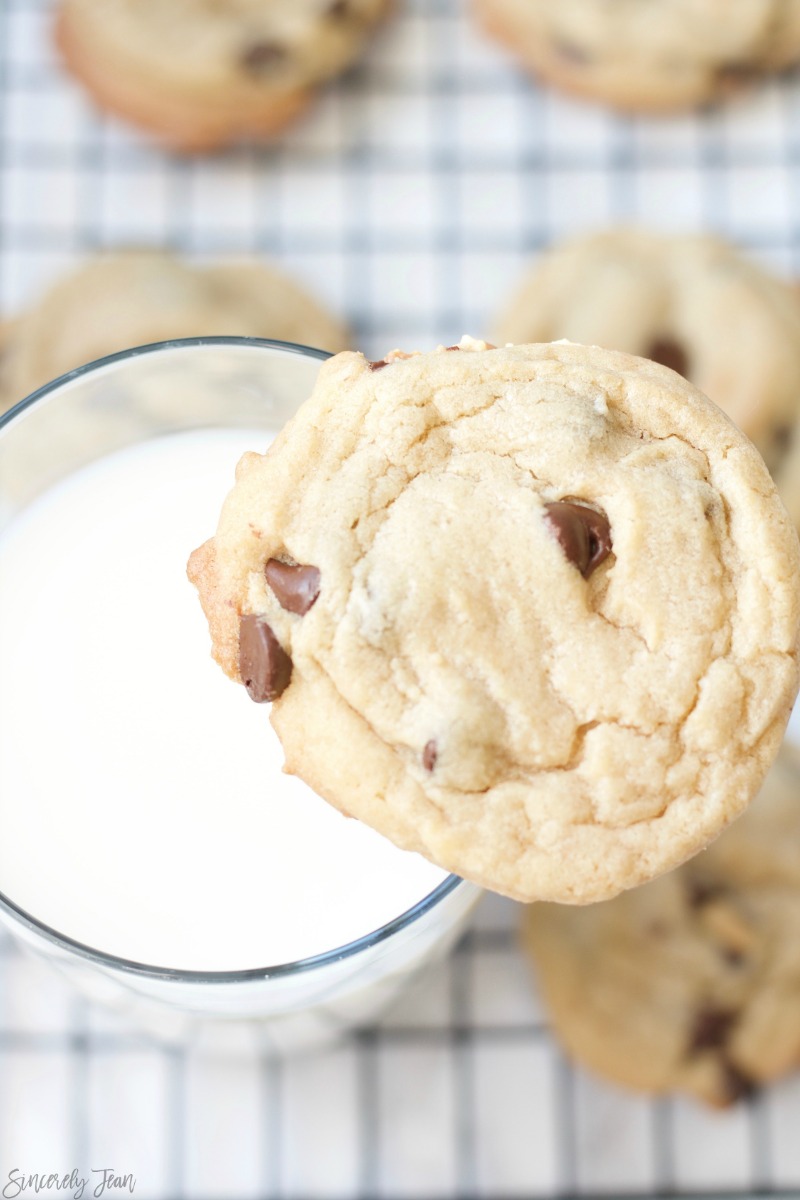 Enjoy your pudding chocolate chip cookies!
sincerely,
patti jean
We also think that you will love our FREE ecookbook with 30, 5-Ingredient recipes HERE
Also, if you have ever thought about starting a blog, you need to read our HOW TO article!
JOIN THE SISTERHOOD!
If you liked this post we would love for you to share it on social media by clicking the buttons below!
Follow our blog with Bloglovin
PIN FOR LATER: