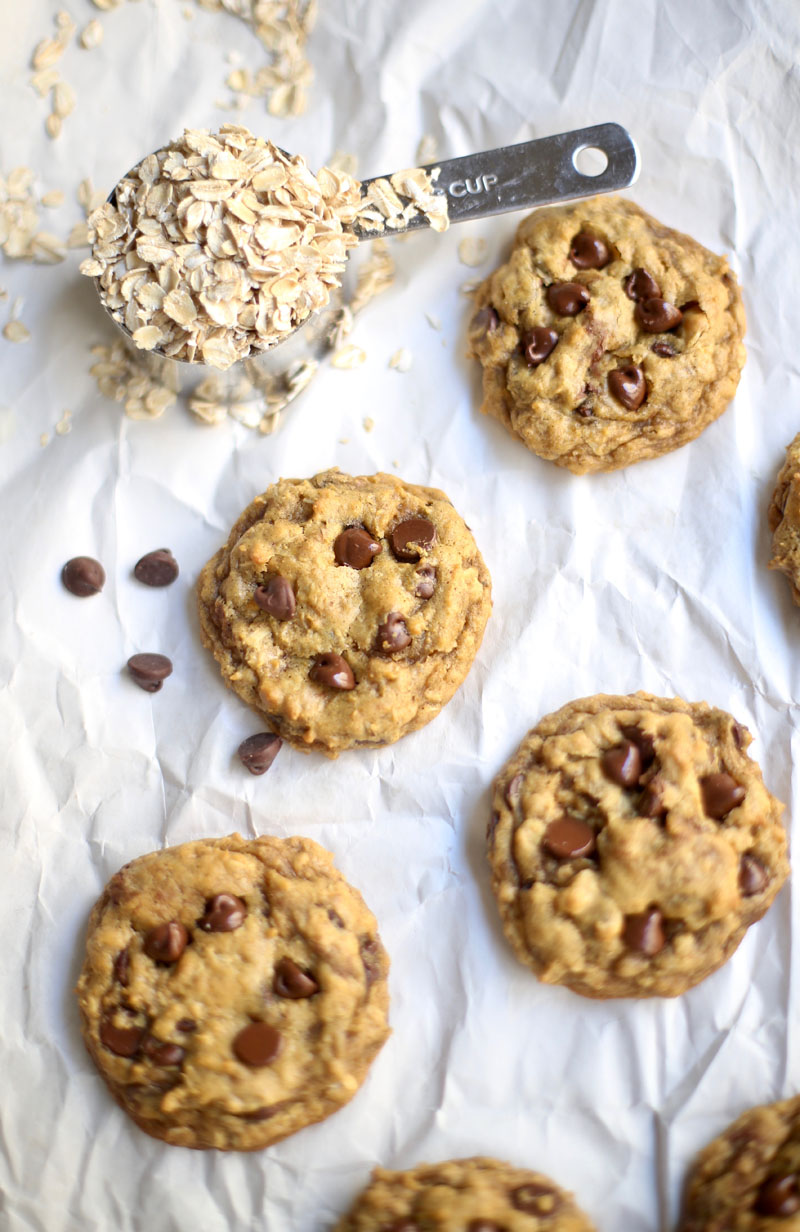 Thanksgiving is this week! Which for me also means lots of family and lots of food! We always have company staying at our house so I like to have some freshly baked goodies ready to eat for them. These Pumpkin Oatmeal Chocolate Chip Cookies are one of my favorite cookies to make during Thanksgiving time.
They are festive and fit perfectly into Thanksgiving and Fall. They also stay nice and chewy for a couple of days so I can make them a day or two in advanced and they still will be delicious once guests get here.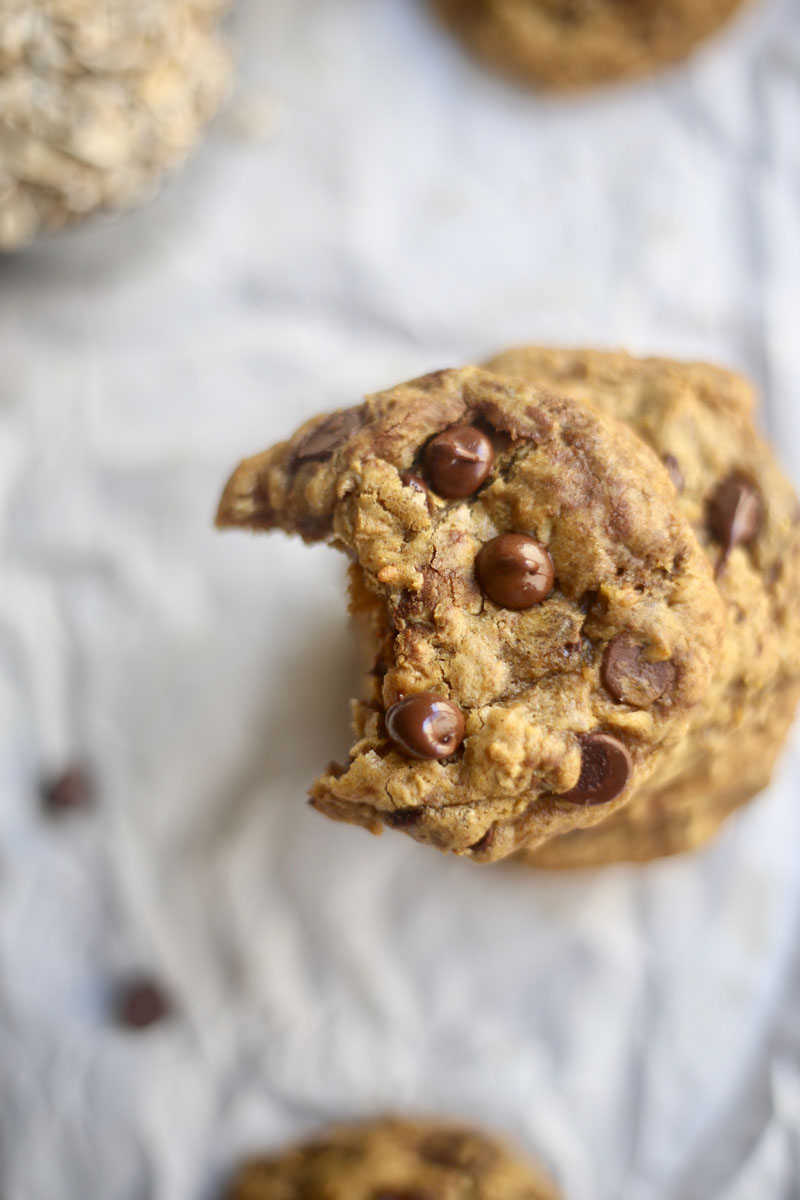 What are your traditions for Thanksgiving? For us it usually always includes a turkey bowl in the morning & the Macy's Day Parade. Snacking all through lunch, and then we have our big turkey dinner early around 2-3. After that maybe a quick snooze from our turkey hangover and then we like to go to a movie as a family. We are thinking about taking the kids to see the new Grinch movie. We will see how that goes hehe.
But you have to try these cookies! I love chocolate chip cookies and oatmeal cookies. I added a little festive twist with the pumpkin and they are so delicious!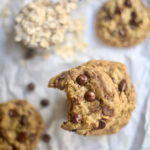 Pumpkin Oatmeal Chocolate Chip Cookies
Ingredients
1 1/2 C Flour
1 1/4 C Oats
1/2 tsp Baking Powder
1/2 tsp Salt
2 tsp Pumpkin pie spice
1 tsp Baking Soda
1/2 C Butter, partially melted
1 C Brown sugar
1/2 C Granulated sugar
1 Egg yolk
1/2 C Pumpkin Puree
1/2 tsp Vanilla
1 C semi-sweet chocolate chips
Instructions
Melt butter partially in microwave and set aside.

In a mixing bowl add flour, oats, soda, powder, pumpkin pie spice, and salt.

In a separate bowl whisk together butter and sugars until smooth. Add in egg yolk and vanilla, mix well. Add in pumpkin.

Add your dry ingredients into your wet. Stir with a spoon. Stir in your chocolate chips.

Cover and refrigerate for 45-60 mins.

Preheat oven to 350. Spray baking sheet.

Scoop dough out and roll into ball. I like to make my dough a little big taller and less wide so that I get taller cookies. Place on greased cookie sheet.

Bake for 9-11 minutes. Take out and let cool for about 5 minutes. Remove to cooling rack. Let cool a little bit longer and then add some chocolate chips to the top. If you add chocolate chips to early to the top they will melt.
sincerely,

If you liked this post I would love for you to share it on social media by clicking the buttons below!
[easy-social-share buttons="facebook,twitter,pinterest,mail" morebutton_icon="plus" counters=0 style="icon"]