This post is written by me on behalf of Tyson Foods, Inc. All opinions are entirely my own.
Raise your hand if you love the holidays for the food?!….. My hand is raised! Thats one of the biggest reasons why I love the holidays so much. The food and treats are always the best and you're usually sharing them around family and friends.
I love the fancy dinners and great snacks but what do you guys whip up for breakfast? I am always looking for great recipes because we make a lot of meals! Multiple meals, multiple times to bring joy, am I right?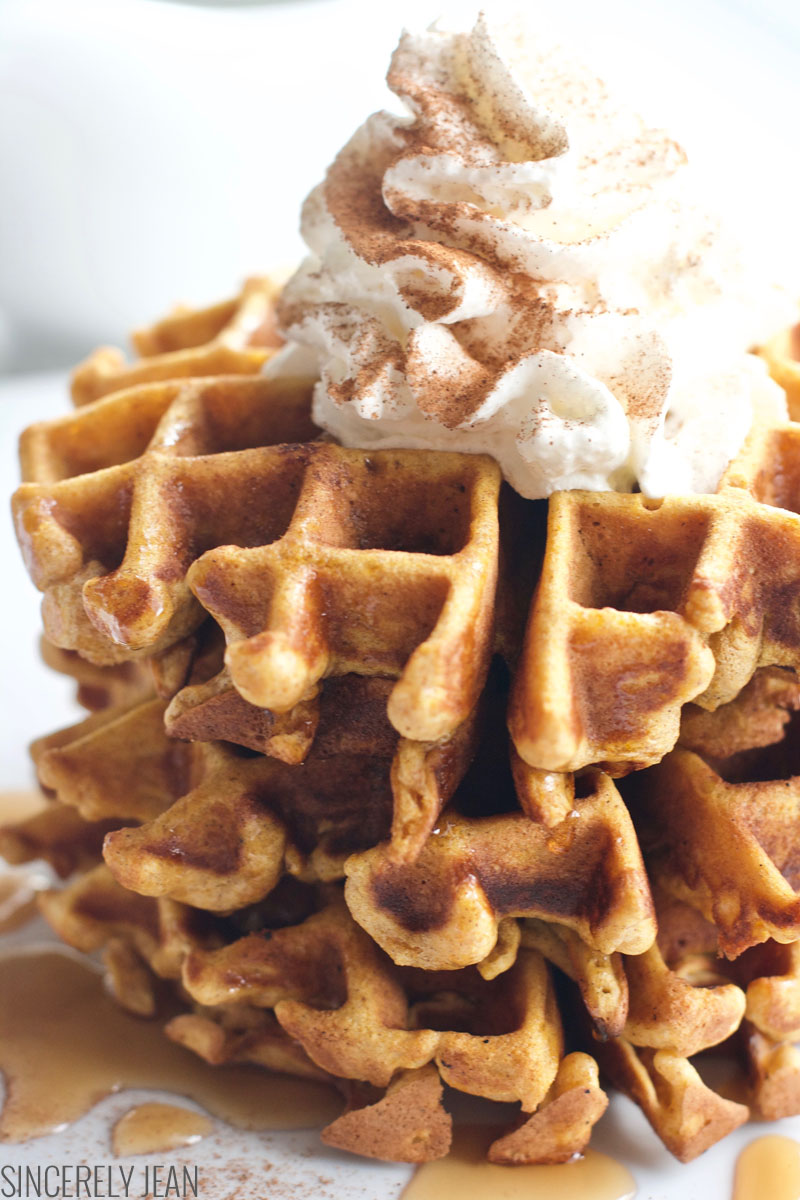 Breakfast is a pretty important meal in our home and we love to make them special during the holidays. These pumpkin spice waffles are one of our favorites to make. They make our home really feel like its the holiday season. Aromas of pumpkin spice and delicious syrup are divine. We love pairing our waffles with Tyson® products, they are perfect for all cooking occasions during the holiday season. Especially Wright® Brand Hickory Bacon. In our home we are always finding an excuse to make bacon. This is the best bacon! Thick, juicy, and perfectly crispy. Just the way we like it! You can buy this brand at Kroger Supermarkets or Smiths.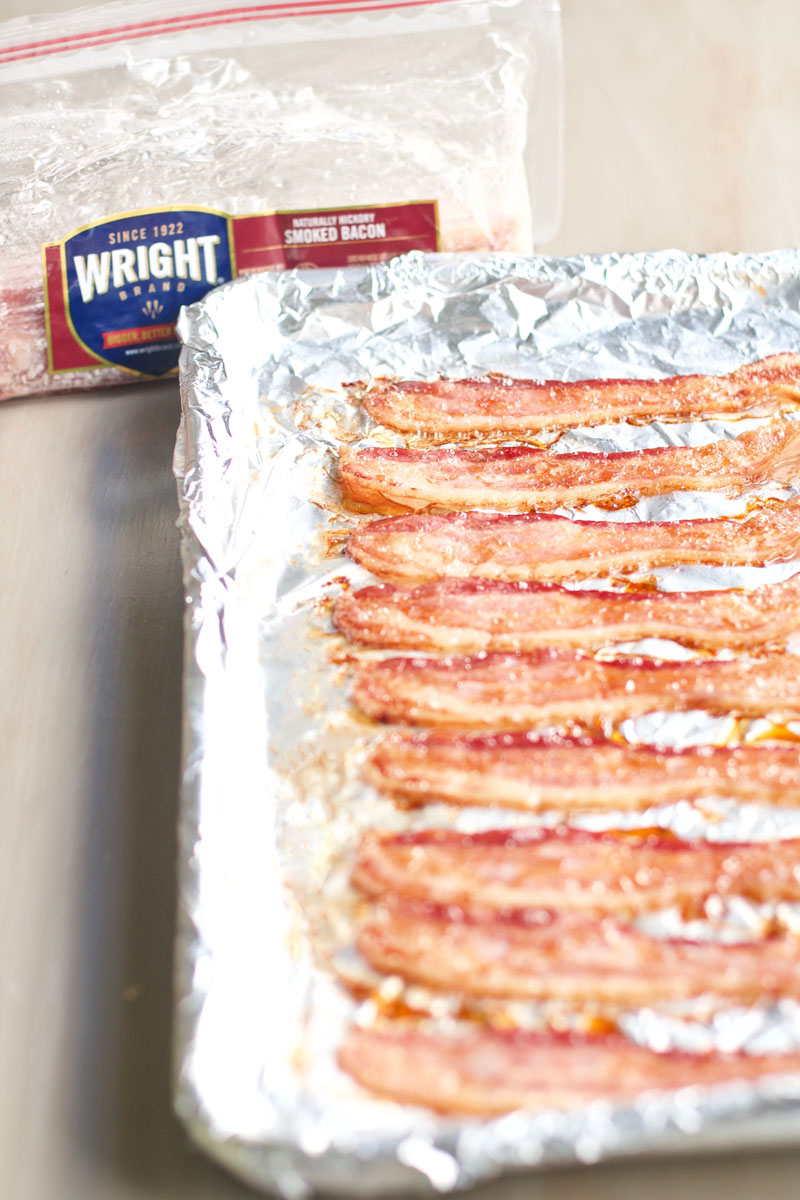 These waffles are so moist and have the perfect mixture of pumpkin and pumpkin spice. I drizzle either maple syrup on it or my amazing Nauvoo syrup where you can find here. I top with whipped cream (my boys favorite part) hehe and then I dash a bit of cinnamon on top. They would also be great with bananas on top as well.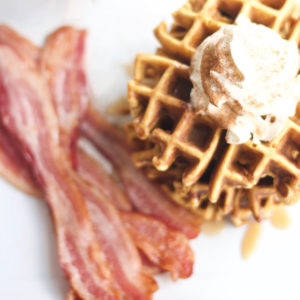 Print
Pumpkin Spice Waffles
Ingredients
1 3/4 C flour
1 tsp cinnamon
1 tsp pumpkin pie spice
1/4 tsp salt
2 tsp baking powder
1/4 tsp baking soda
2 eggs
1 C pumpkin puree
1/4 C brown sugar
1/4 C white sugar
1 C whole milk
4 tbls butter
1 tsp vanilla
Instructions
Mix together flour, cinnamon, pumpkin pie spice, salt, baking powder and soda in a bowl and set aside.
In mixing bowl mix eggs, milk, butter, sugars, and pumpkin all together until smooth. Add in vanilla.
Add dry ingredients into your wet ingredients and mix until combined.
Pour mix into hot, greased waffle iron, cook until its ready and to your liking.
Top with whipped cream, syrup, and cinnamon.

sincerely,

If you liked this post I would love for you to share it on social media by clicking the buttons below!