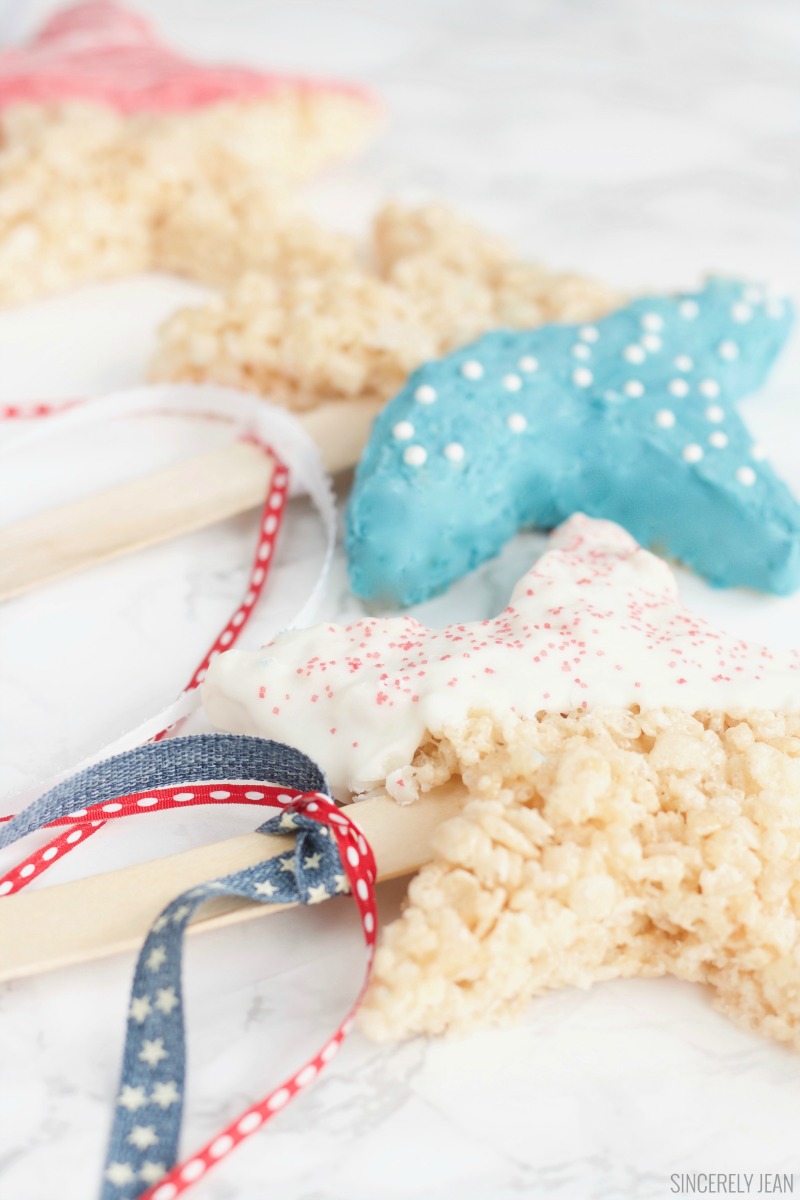 Happy Fourth of July! I love this holiday and the family traditions that we have on this day. Swimming, bbqing, fireworks and yummy food with family and friends. What are your family traditions on this day?
Oh how grateful I am for the freedoms I have here in America. I am so blessed that I was born here and sometimes I take it for granted. Days like the 4th of July is a great reminder of this.
I was trying to find a fun yummy treat I could make for the 4th. Especially something that the kids would love. I decided to make these fun Rice Krispie patriotic stars. I stuck popsicles sticks in them so the kids could hold them and I tied ribbon to them to make this treat a little more patriotic.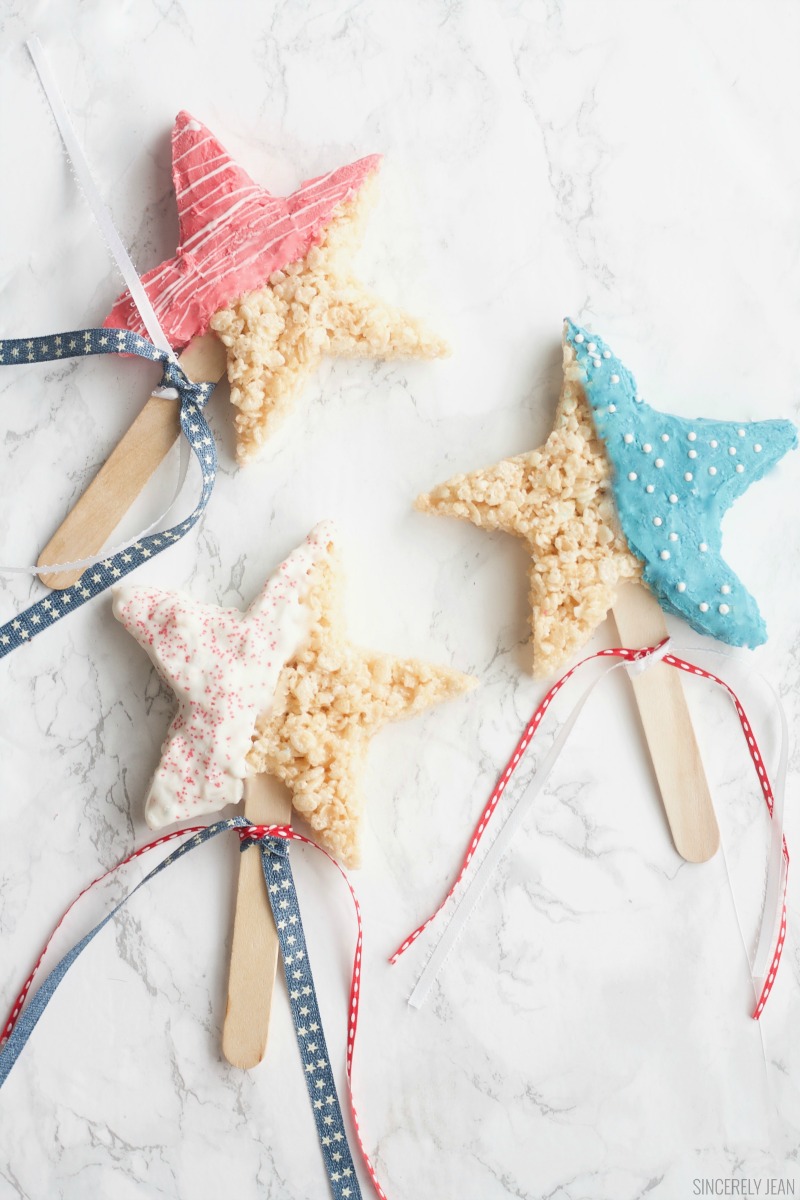 This is a super fun and easy treat to make, great for the kids to help you with. My kids loved help eating it along the way as well. It was also fun to make them aware of why we were dipping them into the colors of red, white, and blue.
Rice Krispie Patriotic Stars
Ingredients
6 Cups Rice Krispies
1 bag marshmallows
3 TBLS butter
Star cookie cutter
White candy melts
Blue candy melts
Red candy melts
Instructions
Make Rice Krispies treats following the directions on the back of marshmallows.
Once ready spread in 9x13 pan and let cool for a couple of minutes.
Using your cookie cutter, cut into star shapes.
Let sit until completely cool and firm.
Melt all three types of candy melts, each in separate bowls according to directions on the back of your candy melt package.
Dip half of star Rice Krispie treat into melted candy melts and immediately put sprinkles on. Repeat with other stars.
Stick your popsicle stick very carefully in-between your star.
Add patriotic ribbon.
Happy Fourth of July, Enjoy!
sincerely,
patti jean
PIN FOR LATER:

We also think that you will love our FREE ecookbook with 30, 5-Ingredient recipes HERE
Also, if you have ever thought about starting a blog, you need to read our HOW TO article!
JOIN THE SISTERHOOD!
If you liked this post we would love for you to share it on social media by clicking the buttons below!
Follow our blog with Bloglovin