Thank you MI-DEL for sponsoring this post. Get inspired with holiday recipes here and purchase your own MI-DEL Pie Crust at Walmart stores nationwide!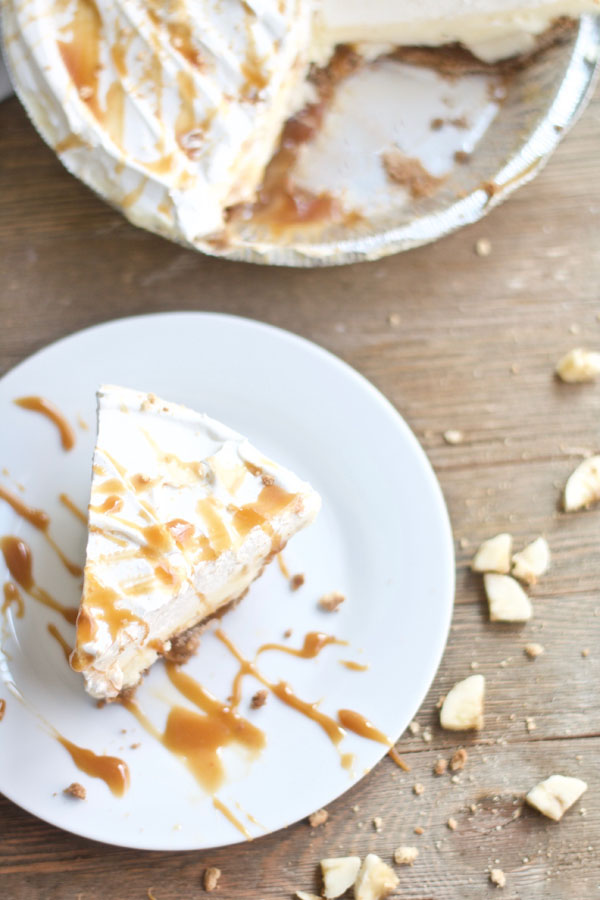 Happy almost Thanksgiving, I can't wait for the big eating day to get here! For Thanksgiving the turkey is usually the highlight of the meal but to my heart, it's all about the pie. We always have tons of different flavored pies. Way more then we can eat but Thanksgiving is all about the leftovers anyways, right? We have pie for days!
This year I am making this homemade Salted Caramel Banana Cream Pie. Oh it's so yummy and I can't wait for everyone to try it, even if your gluten free because its made with MI-DEL Graham Style Pie Crusts which is Gluten Free Certified. Score!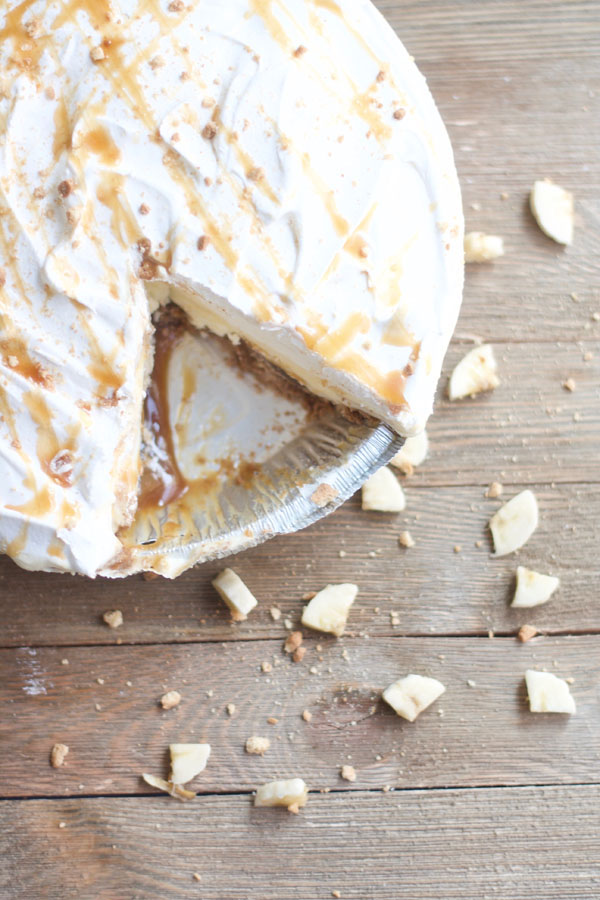 The combination of graham cracker crust, caramel sauce, and pudding makes this pie one of my top favs. I am usually a chocolate pie lover but after making this, I am now a salted caramel banana cream pie lover haha.
The best part about this pie is that you can make it super fast. MI-DEL graham style pie crusts are already pre-made. I used salted caramel sauce from a jar. Then I used instant pudding which it super quick to make. I can throw this pie together in about 15 minutes which is my kind of pie.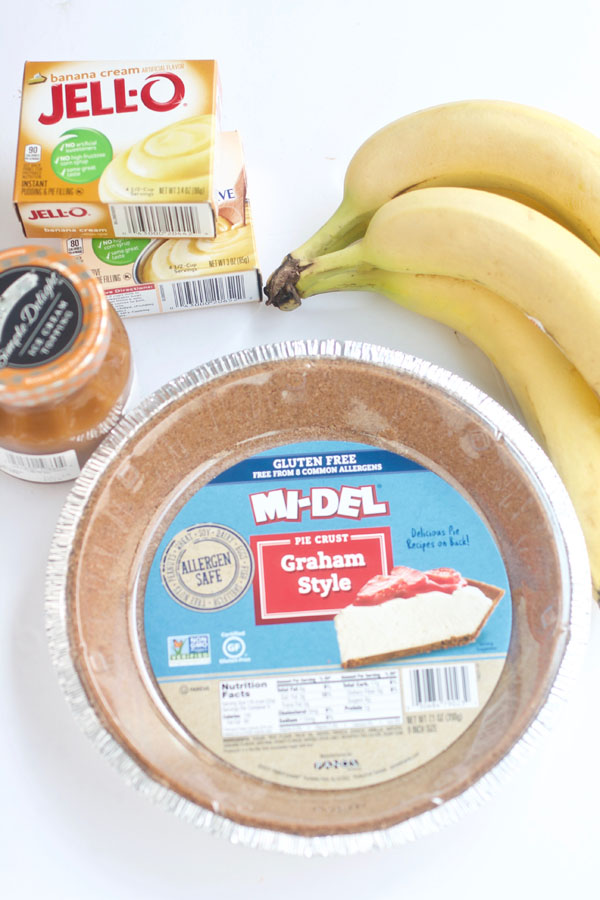 Whether or not you or your family has allergies or a gluten sensitivity, MI-DEL Pie Crusts are perfect for pie-making all year long. This banana cream pie is a perfect recipe to use all year long as well.
I am trying to decide if I should break into this bad boy during the day of Thanksgiving or if I should practice my self control and wait until after dinner. We shall see!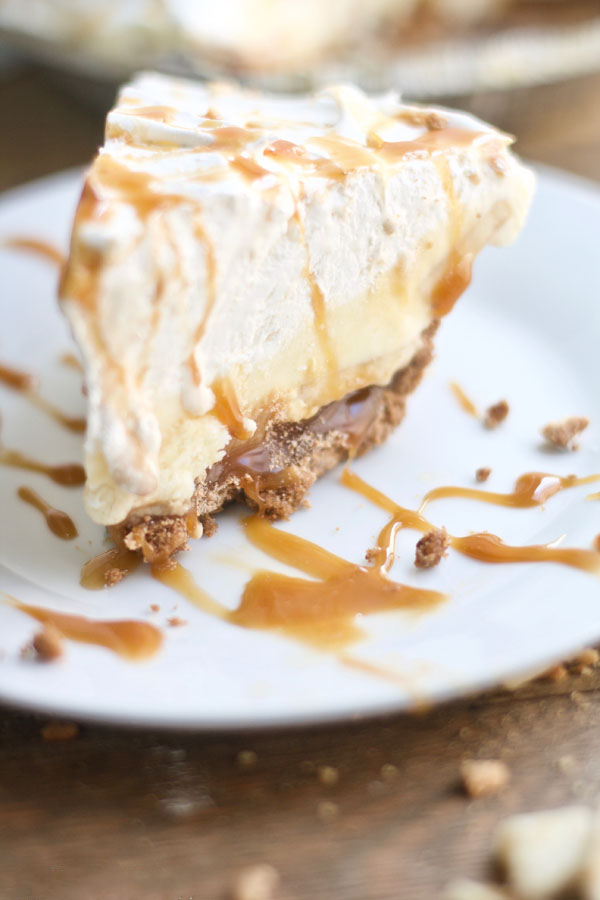 Salted Caramel Banana Cream Pie
Ingredients
1 MI-DEL Graham Style Pie Crusts
2 bananas sliced
1/2 C salted caramel
1 box instant banana cream pudding mix
1 box instant vanilla pudding mix
8 oz cool whip
2 1/2 C milk
Instructions
Slice banans and place on bottom of pie crust.

Pour salted caramel sauce over bananas.

Mix together both instant pudding mixes and milk. Whisk for about 2 minutes and let stand for about 5.

Add half of you cool whip to your pudding mixture then pour your pudding mixture over the top of banana and caramel.

Place the rest of cool whip on top of the pie. Drizzle the top with caramel and some crushed graham crackers.
sincerely,

If you liked this post I would love for you to share it on social media by clicking the buttons below!