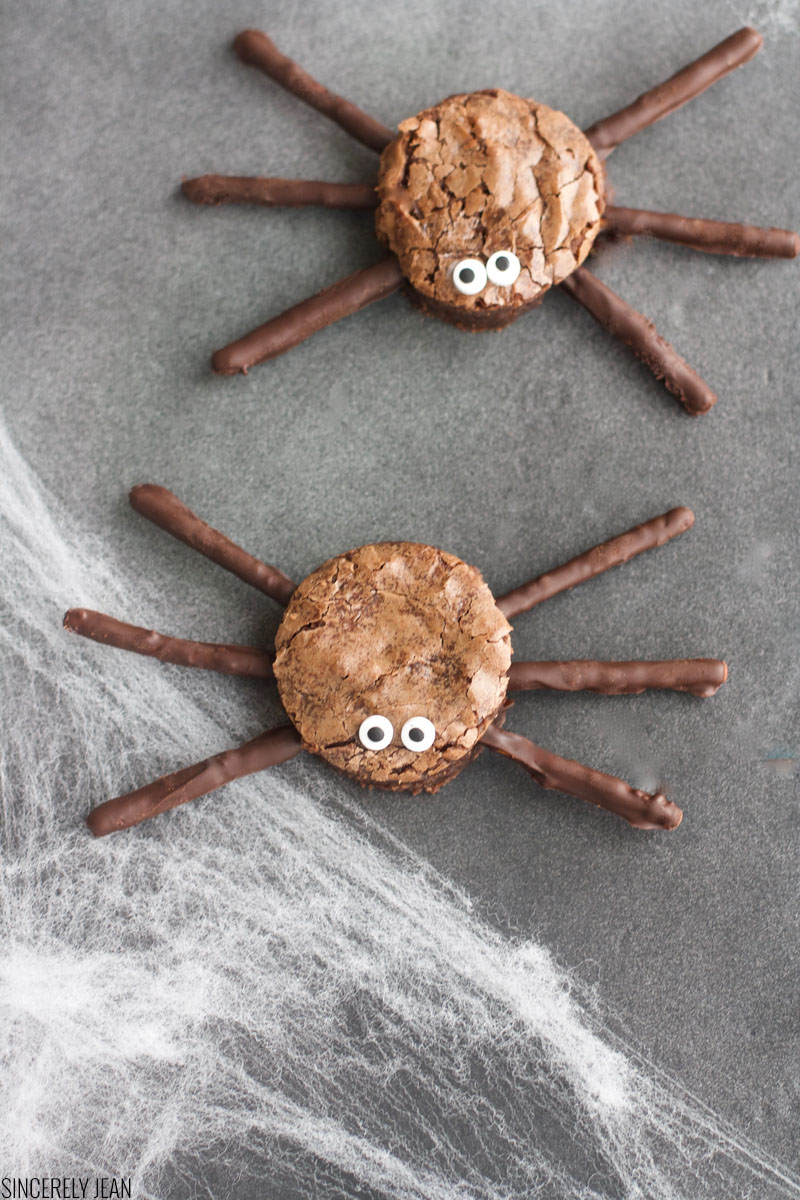 Looking for a last minute Halloween treat to make? Well these spider brownies are just the cutest and they are so easy to create. I loving when I make things that the boys can help me with. This is deffinetly one of them!
I made these out of brownies, chocolate covered pretzels, and fun candy eyes
! My two littles favorite part was helping me dip the pretzels into the chocolate. It might have also been mine too hehe.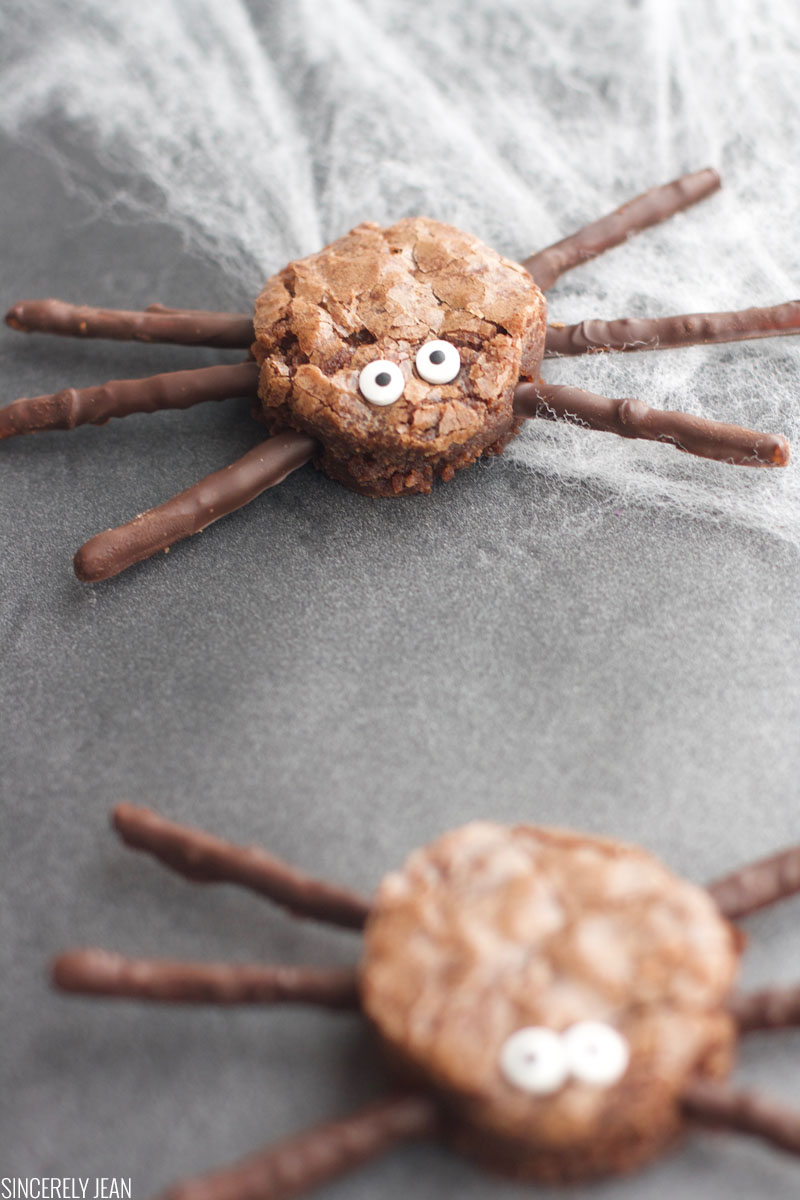 I started by making a normal pan of brownies. Just use your favorite kind. I used my favorite Betty Crocker ones here
. I made it in a 9×13 pan and let them cool. Then I took a cup the size I wanted my spiders and cut the brownies into circles.
Then I took some pretzel sticks and dipped them in semi-sweet chocolate. I wanted three for each side so six for each spider. I set them in the fridge to firm up.
Once they were firm I took my circles and stuck the pretzels into the side of the brownies. You have to be gentle so that you don't squish the brownie. Once I placed all of my legs then I took my candy googly eyes and placed them where I wanted. I wanted to make they're eyes look like crazy eyes haha. We had so much fun making them and eating them!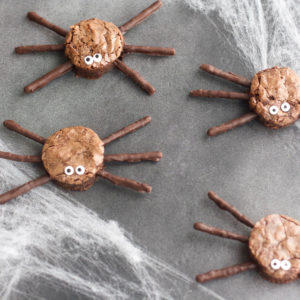 Print
Spider Brownies
Ingredients
1 Box brownie mix
Pretzel sticks
Semi sweet chocolate chips
Candy eyes
Instructions
Mix together and bake brownies in a 9x13 inch greased pan, according to directions on the box. Let Cool.
While cooling melt your chocolate chips and dip your pretzels in the chocolate.
Stick pretzels in fridge to firm.
Cut brownies into circles the size you want your bats.
Place pretzels into sides of bat and candy eyes at the bottom of brownie.
Refrigerate until ready to serve.
sincerely,

If you liked this post I would love for you to share it on social media by clicking the buttons below!