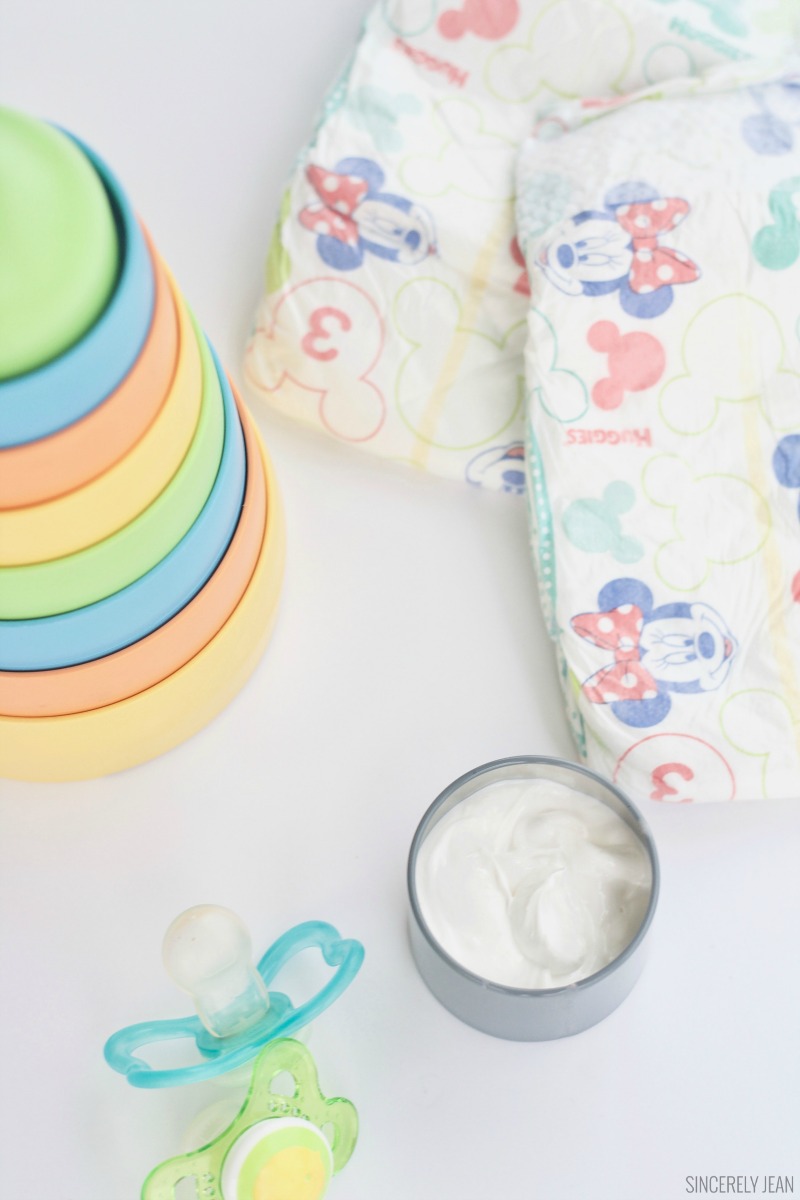 Don't you just hate it when your little babe gets a diaper rash? I always feel so bad and guilty for my little guys when they get one. I always like to have diaper rash cream on hang though it they do get to make it feel a little better and to heal it as fast as possible. The other day Chet had a pretty bad diaper rash. I think it was because he has been teething, poor baby. The normal diaper rash cream just wasn't doing the job. I was talking to one of my friends and she told me of this diaper rash cream recipe she had. I tried it on Chet and it worked wonders! Like the next diaper change the rash was almost completely gone.
The cream is a mix of different rash creams and ointments. I just had to share this awesomeness with you guys. I am so glad my friend told me about it.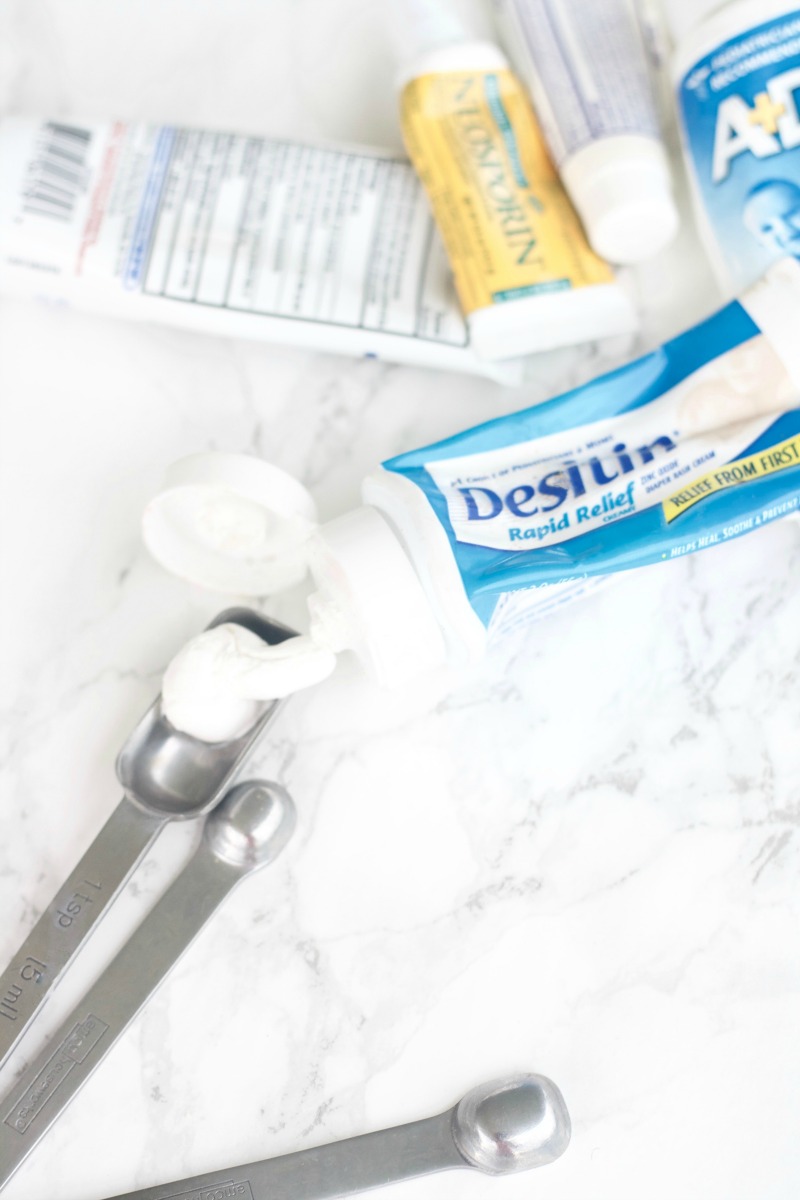 This DIY Diaper Rash Cream is a mix of things that I found lying around my house. I make a pretty big batch when I do make it so that I always have some on hand. It was super simple and fast to make. I'm alway so glad that I have it available when I need it. This cream is a mix of Destin, A+D, Neosporin, Anti-fungal cream, and Aquaphor. When making it you just do the same amount for each ointment except for the Aquaphor. You do 2x Aquaphor.
The Best DIY Diaper Rash Cream
Ingredients
1 Tbls A+D
1 Tbls Destin
1 Tbls Neosporin
1 Tbls Anti-fungal cream
2 Tbls Aquaphor
Instructions
Mix the ointments all together in a styrofoam cup and a plastic utensil. (something you can throw away.)
Mix well and then dump in an airtight container.
PIN IT

sincerely,