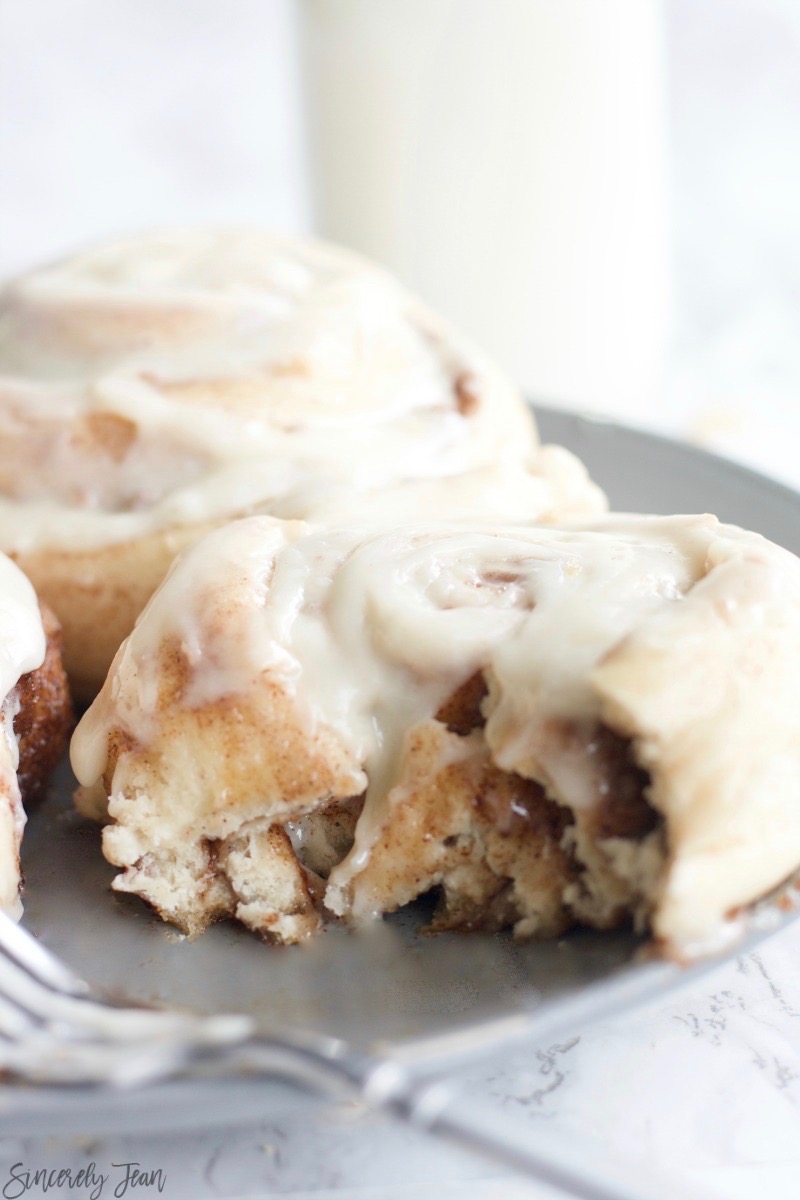 Hey Sistas, I can't believe Easter is upon us already. I love the opportunity to reflect of the sacrifice our Savior, Jesus Christ made for us and all the blessing we receive through His Atonement and Resurrection. I am so grateful for the knowledge I have of Christ and I feel blessed beyond measure!
One of my favorite things of Easter is Easter breakfast. I love making cinnamon rolls. I have the perfect cinnamon roll recipe that so yummy! It is my favorite by far that I have tried so far. The best part about it is that it's super easy.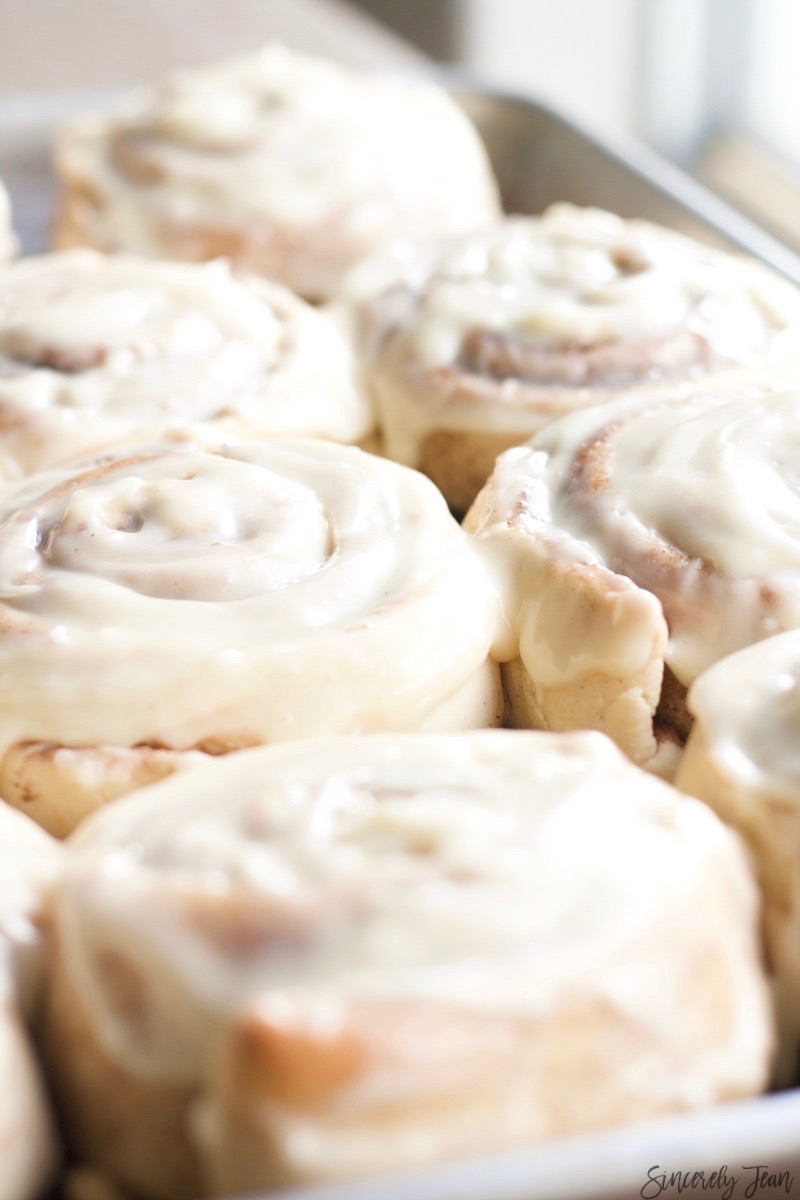 The Perfect Cinnamon Rolls
Ingredients
Dough:
5 1/4 C bread flour
1/4 C oil or Soy Lecithin
1/4 C sugar
2 Tbls yeast
2 tsp salt
2 C hot water
Sugar Mixture:
1/4 C room temperature butter
1 C brown sugar
1/2 C sugar
3 Tbls cinnamon
Cream Cheese Frosting:
4 oz cream cheese
2 C powdered sugar
1/2 vanilla
1/4 C butter
2 Tbls milk
Instructions
Mix all dough ingredients together in a kitchen aid or Bosch and knead for 8-10 minutes.
Roll dough out into rectangle, 19 inches long x 12 inches wide.
Spread 1/4 C butter over rectangle then, evenly sprinkle all the sugar mixture on top.
Roll up starting with your 19 inch side. You want it long and skinny after your done rolling.
Cut pieces with floss about 1.5 inch thick. Lay on greased cookie sheet.
Let rise 20 minutes. Preheat oven to 350 while waiting to rise.
Cook for 15-18 minutes.
Spread cream cheese fronting on.
My family absolutely devours these. I like putting the cream cheese frosting on right after they are done cookings so it melts a little and its a gooey goodness. Enjoy and Happy Easter!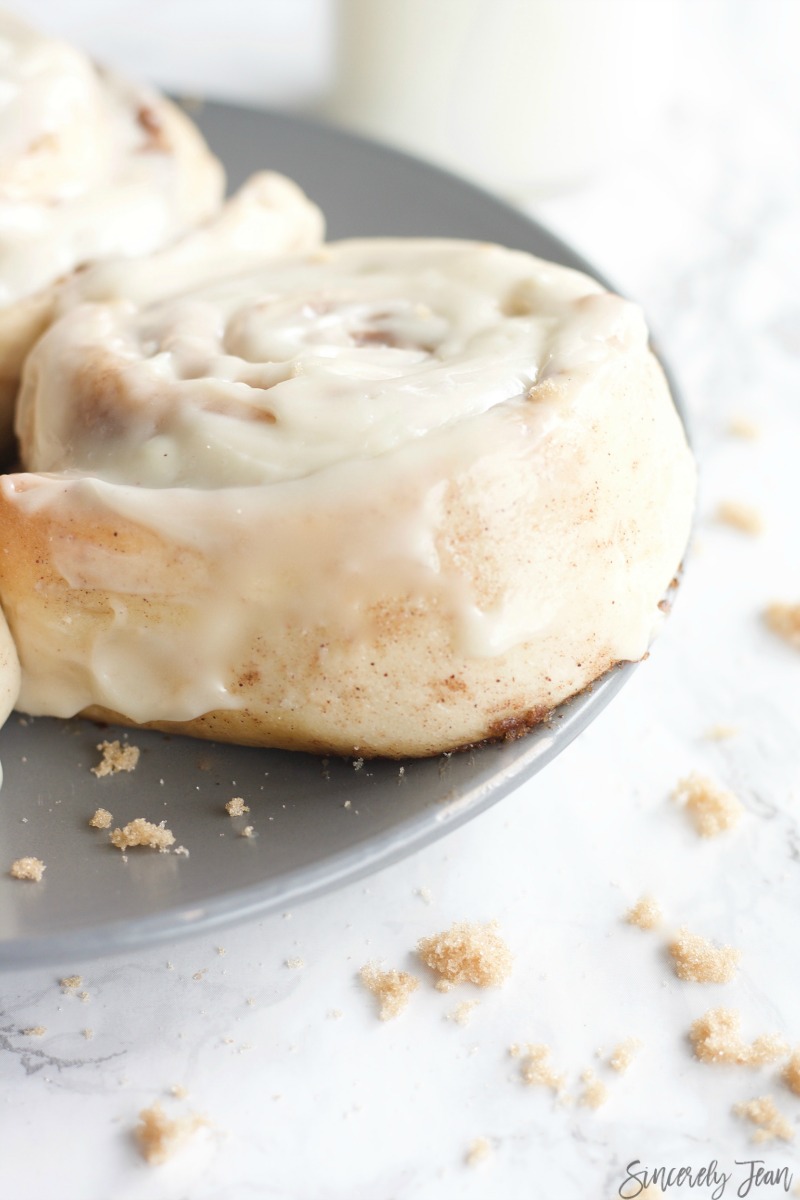 Sincerely,
patti jean
PIN IT:

We also think that you will love our FREE ecookbook with 30, 5-Ingredient recipes HERE
Also, if you have ever thought about starting a blog, you need to read our HOW TO article!
JOIN THE SISTERHOOD!
If you liked this post we would love for you to share it on social media by clicking the buttons below!
Follow our blog with Bloglovin