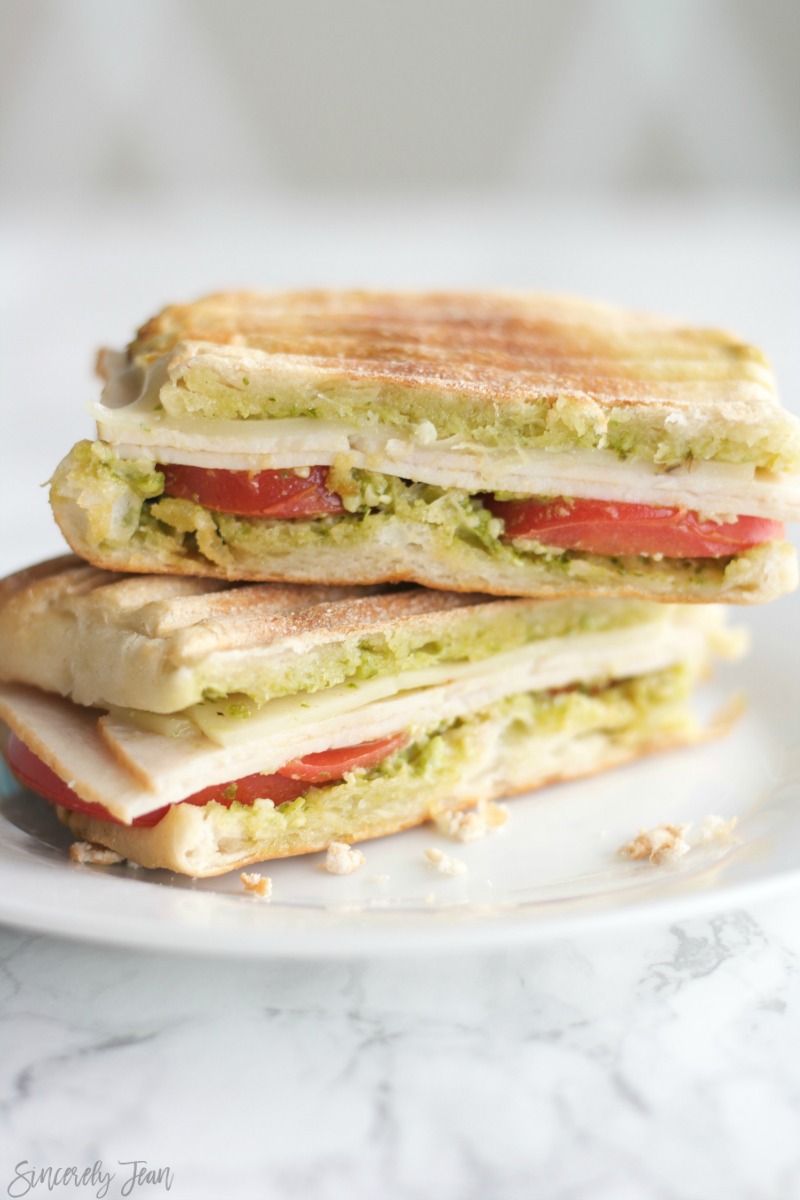 Hey Sistas! Yumm, I just love this Turkey Pesto Panini so much. It is my go to sandwich for lunch or dinner. They're super easy to make and it's only 5 ingredients.
I just throw all the ingredients together and throw it in my panini press, I have this one here
and I absolutely love it. The sandwiches come out perfect.
I usually buy the ciabatta rolls from Costco. They are just one of my weakness when I go to Costco. I grab some pesto, tomatoes, sliced turkey, and cheese. You can use any kind of cheese you want but I prefer pepper jack on mine, so delicious.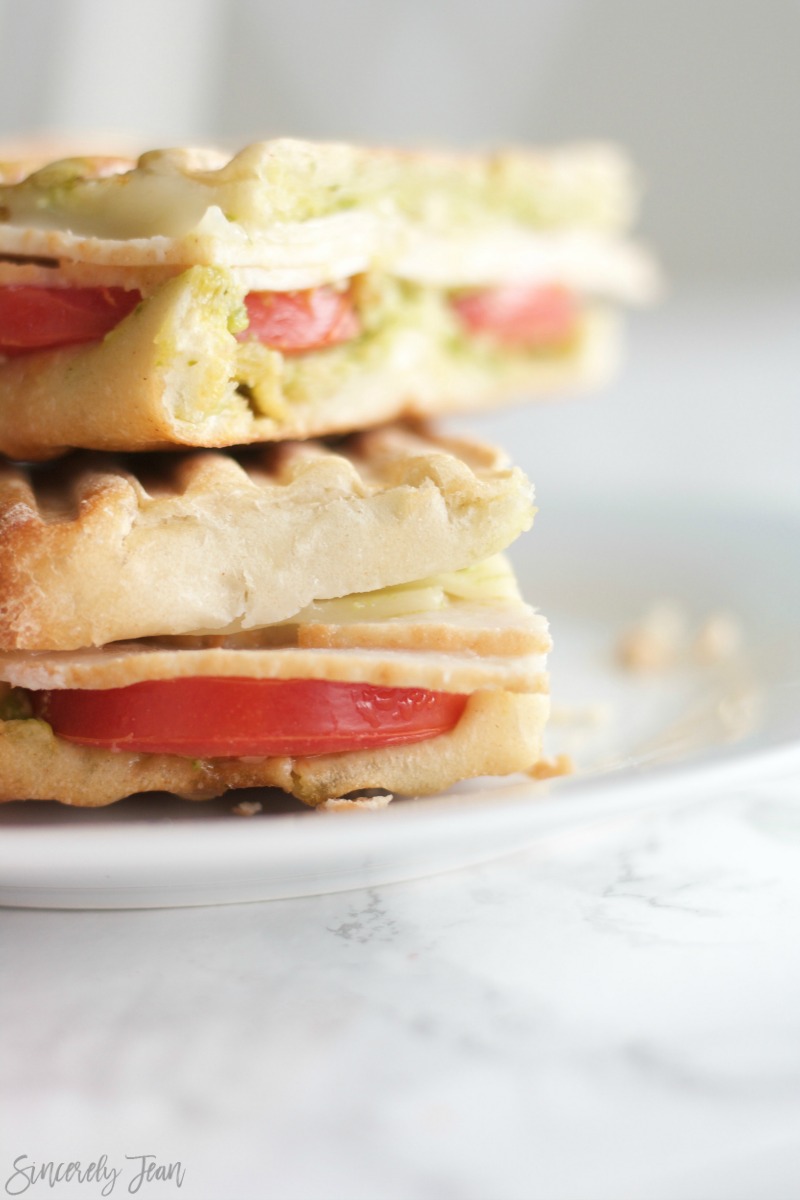 I have a weakness for pesto! Any excuse I have to put on things I do. My husband dosent like pesto or anything green and healthy for that matter! So these paninis workout great for our family. I can put what I want on mine and he can put what he wants on his. That just means more pesto for me.
Cuisinart GR-1 Griddler Panini and Sandwich Press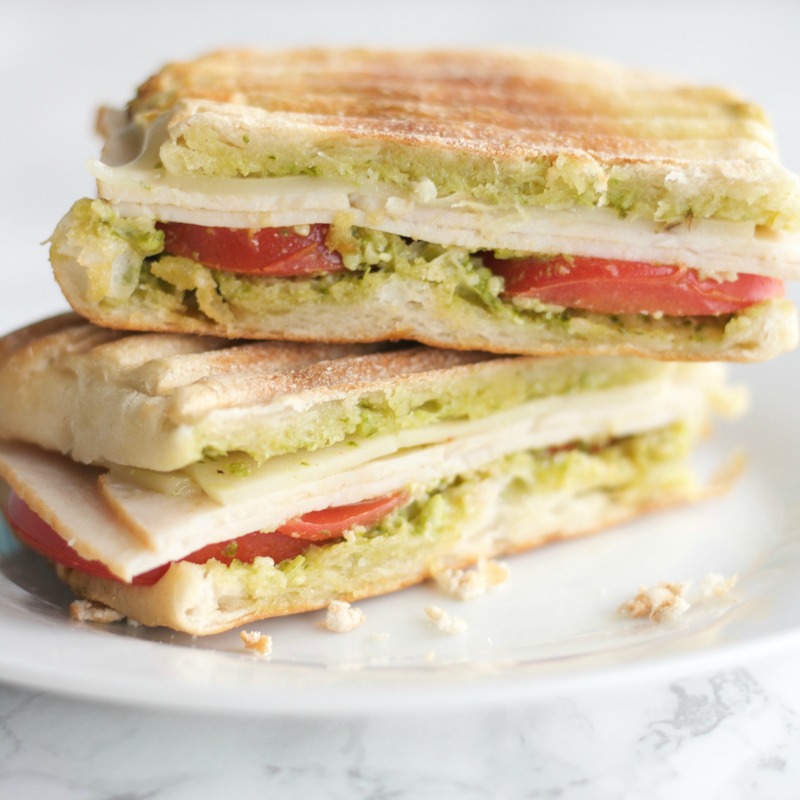 Ingredients
Ciabatta rolls
Pesto
Sliced Turkey
Sliced Tomatoes
Cheese
Instructions
Power up your panini press so it will preheat. 
Cut rolls in half and spread pesto on each side.
Layer with turkey, cheese and tomatoes
Close sandwich and stick in panini press, cook until warmed through and cheese is melting. 
Sincerely,
patti jean
PIN FOR LATER:


We also think that you will love our FREE ecookbook with 30, 5-Ingredient recipes HERE
Also, if you have ever thought about starting a blog, you need to read our HOW TO article!
JOIN THE SISTERHOOD!
If you liked this post we would love for you to share it on social media by clicking the buttons below!
Follow our blog with Bloglovin