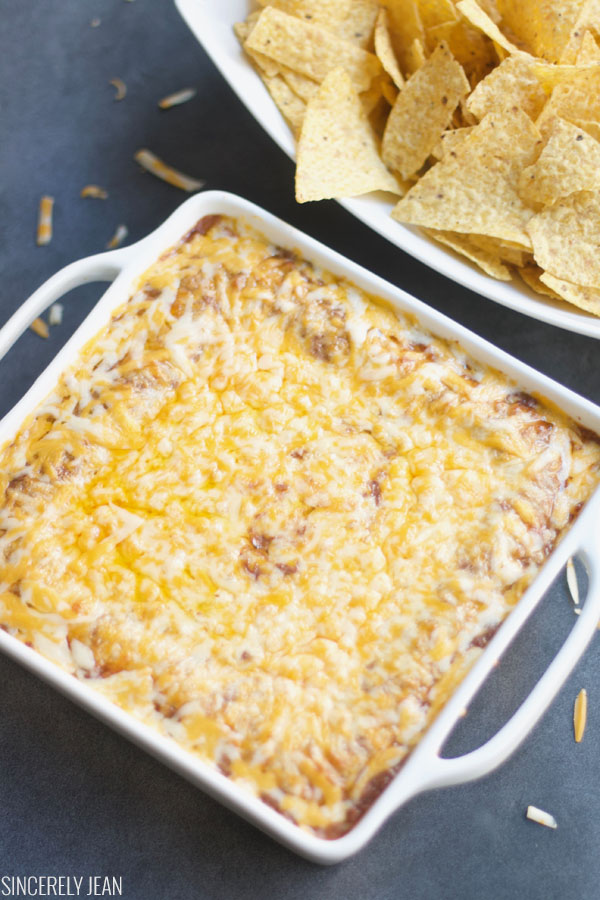 What are your plans for the big game coming up? I am not sure what we are exactly doing but I do know that it will consist of football and this Warm Cheesy Black Bean Dip!
This bean dip is a hot bean dip filled with cheese, sour cream, rotel tomatoes and black beans. It's perfect for any get together and everyone always seems to love it! The best part about it is that it is so easy to make!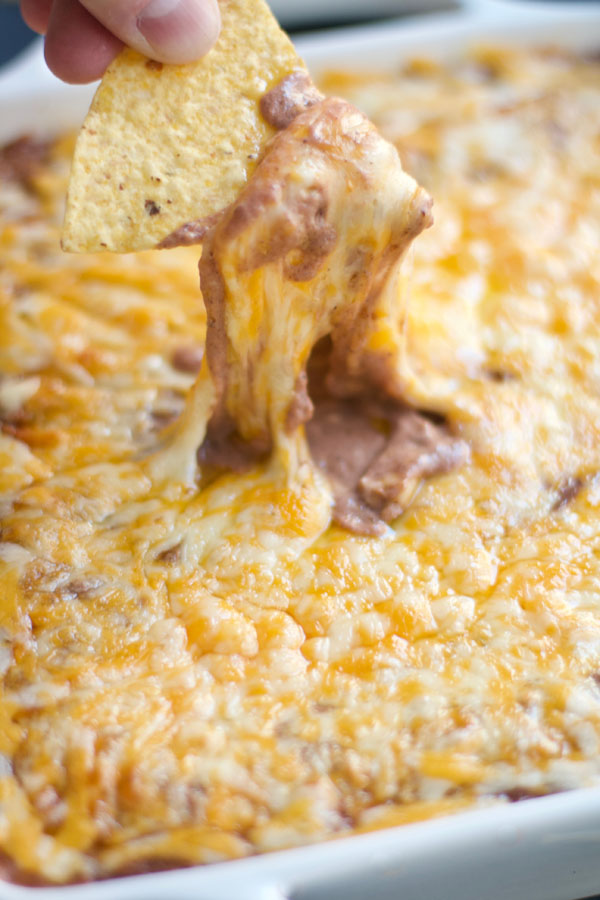 You stick all the ingredient in a food processor and blend it all up. Pour it in a pan and sprinkle cheese on top, you bake it for about 25 minutes. What comes out is an amazing a delicious bean dip. Pair it with tortilla chips and the combo will make your taste buds explode!
I am a sucker for bean dip. Any kind of bean dip and I usually love it! Warm bean dip makes it even better.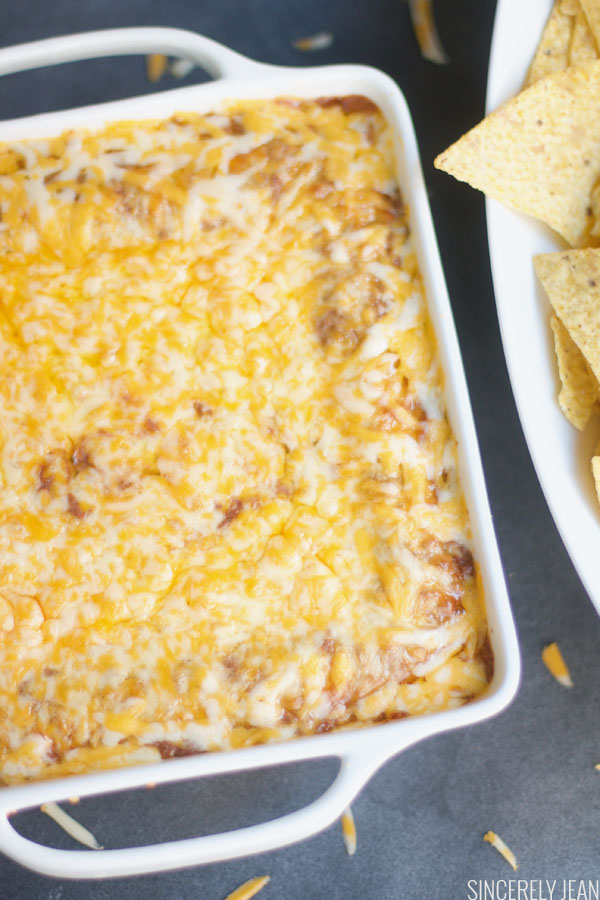 Warm Cheesy Black Bean Dip
Ingredients
2 cans black beans
1 cup sour cream
1 10 oz can of Rotel diced tomatoes and green chilies
1 C Colby Jack or Mexican blend cheese
1/2 tsp salt
Instructions
Pre-heat the oven to 325 degrees.

In a food processor blend together all ingredients except cheese.

After blended, mix in by hand 1/2 cup of the cheese.

Pour into a greased 9x13 baking dish. Sprinkle the rest of the cheese on and cover with foil.

Bake in oven for 15 minutes. Pull foil off and cook for additional 10-15 minutes or until it is heated through.

Serve warm with tortilla chips.

sincerely

If you liked this post I would love for you to share it on social media by clicking the buttons below!