Hey sistas,
Looking for a recipe on the healthier side? Well here it is! Today we are bringing you Zucchini Lasagna Boats. All of the lasagna flavor without the calories.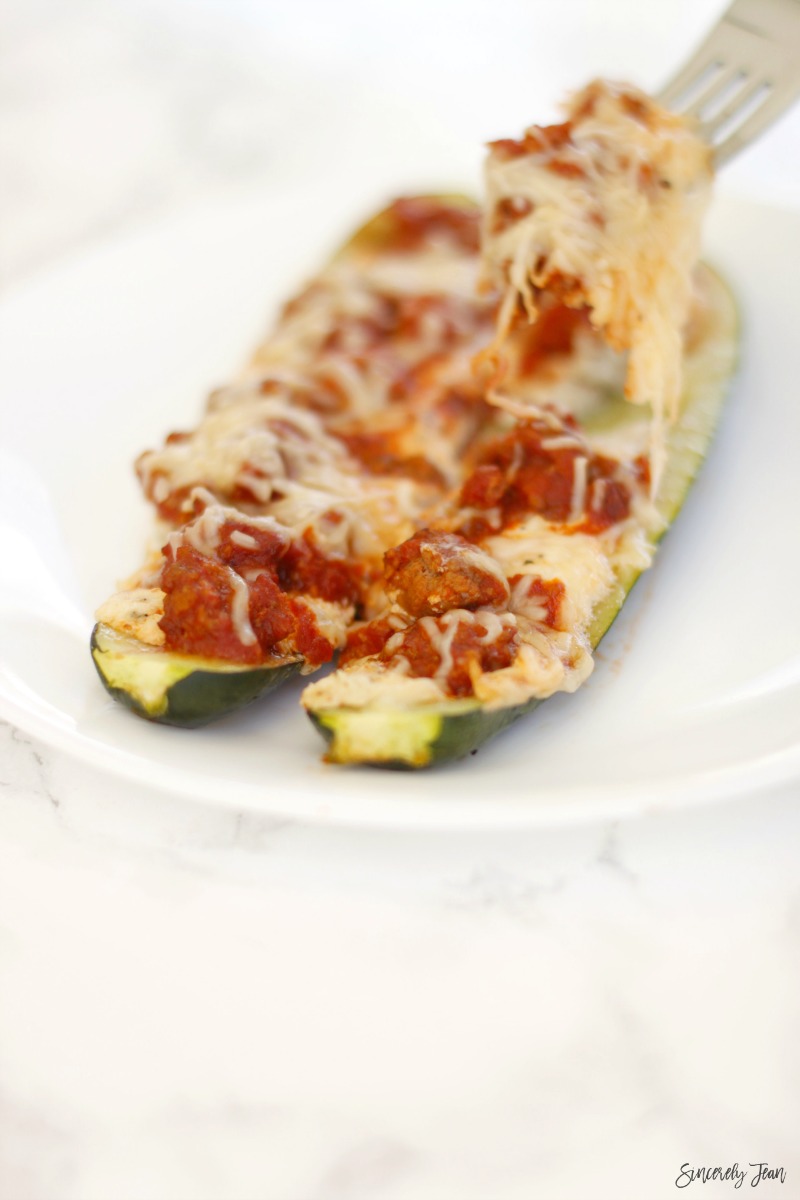 This took me about a half hour to prepare and a half hour to cook. This recipe will feed two people, so you may need to double/triple the recipe.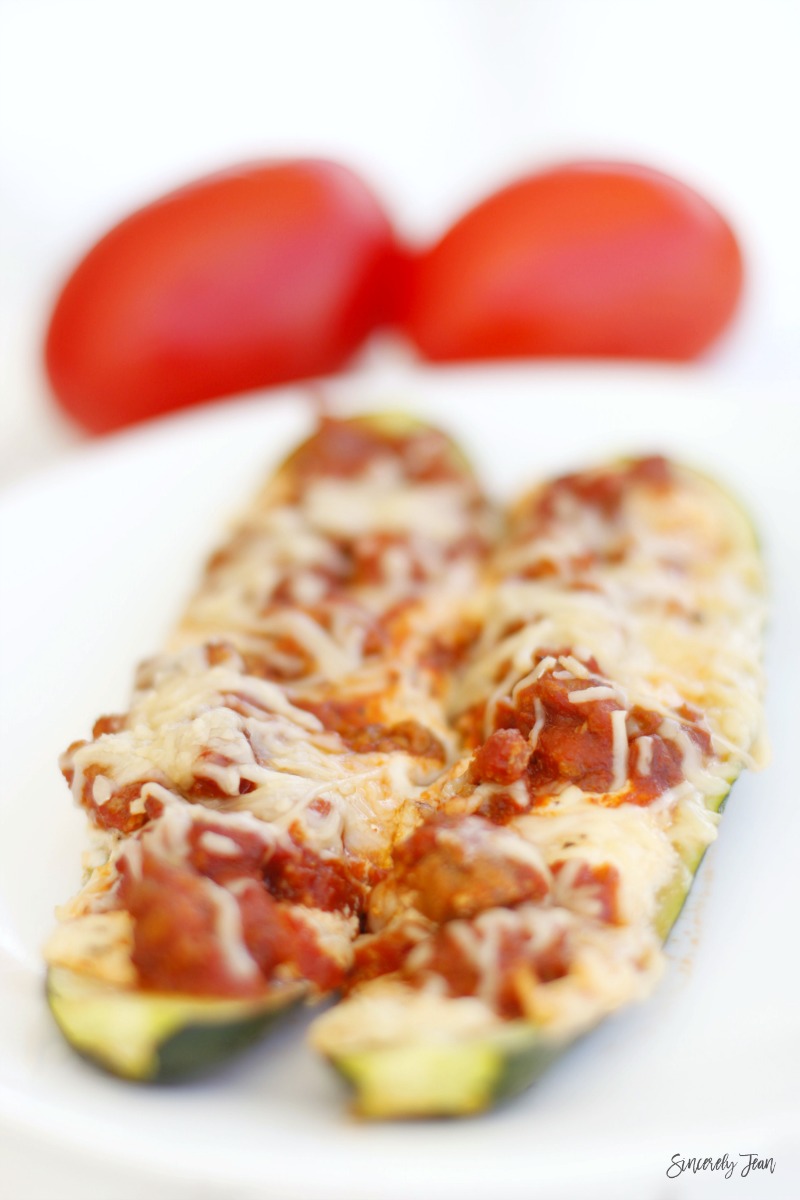 My husband and I absolutely love the taste! Just because you are cooking healthy, does not mean that you can't have tasty, enjoyable food.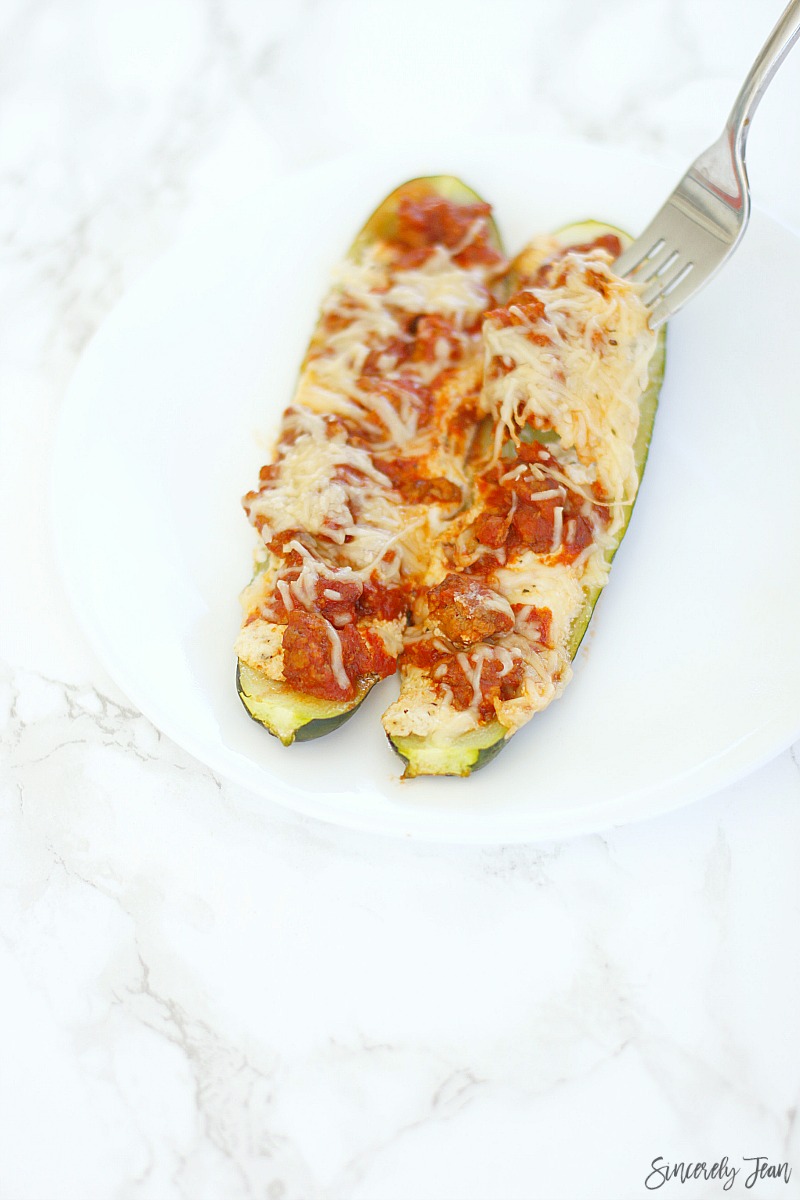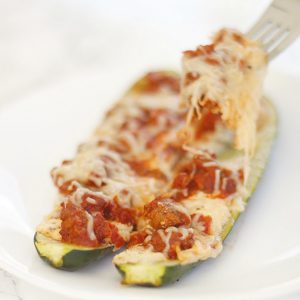 Print
Zucchini Lasagna Boats
Yield 4 halves
Ingredients
4 oz lean turkey meat
1 cup tomato sauce
1 tbsp italian seasoning
2 zucchinis
1/2 cup Ricotta cheese
1/3 cup shredded parmesan cheese
Instructions
Cut zucchinis in half (tall)
Scoop out insides of zucchinis, leaving about 1/4"
In a pan, brown meat and add tomato sauce
Mix ricotta and italian seasoning in a bowl
Spread ricotta mix into the zucchini boats
Top zucchini boats with meat sauce
Place in a baking pan and cover with foil
Bake 25 minutes at 400 degrees
Uncover and add parmesan cheese to top
Bake uncovered for 5 minutes
Courses Dinner
Cuisine Italian, healthy
We hope that everyone has fantastic summer plans! I personally will be doting on my little baby boy this whole summer and I can't wait!
Sincerely,
tami jean
We also think that you will love our FREE ecookbook with 30, 5-Ingredient recipes HERE
Also, if you have ever thought about starting a blog, you need to read our HOW TO article!
JOIN THE SISTERHOOD!
If you liked this post we would love for you to share it on social media by clicking the buttons below!
Follow our blog with Bloglovin