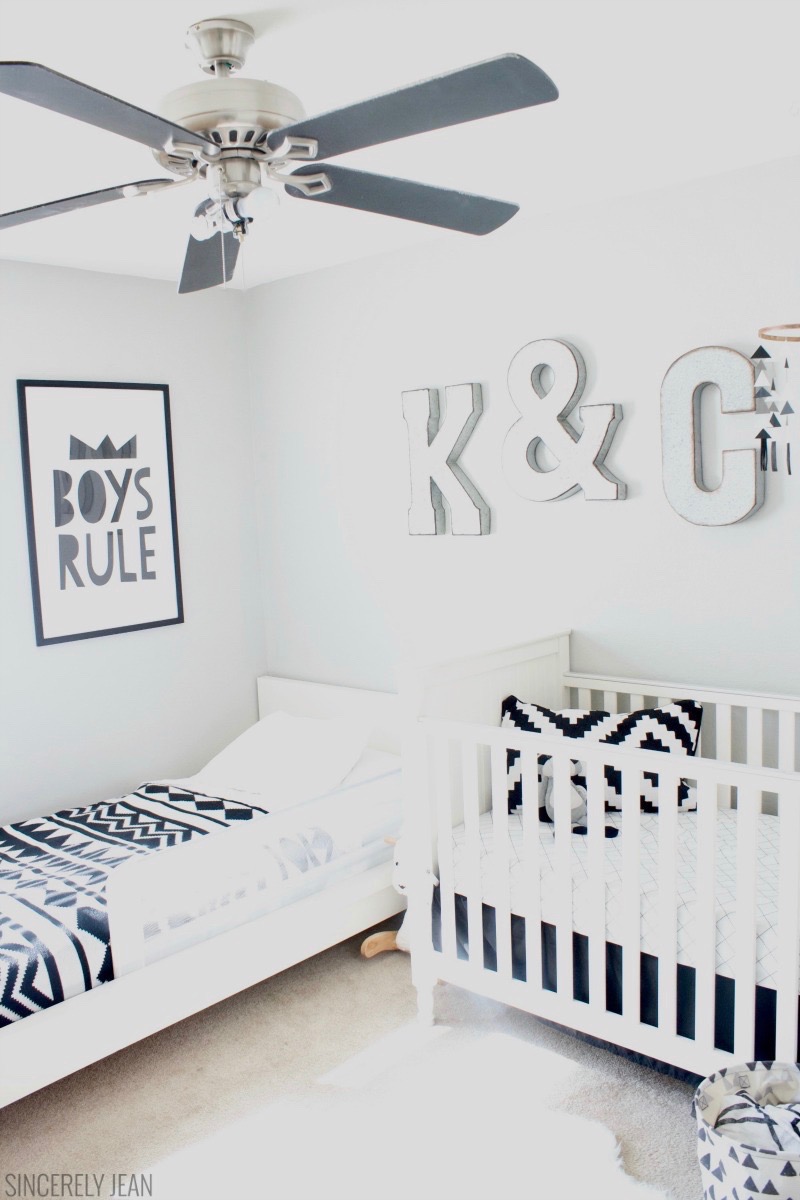 Hey lovelies! I am so excited to share our boys bedroom with you. We have themed this room Boys Rule! I have a three year old and a one year old and we needed them to share a room. I did a lot of research on what color scheme and theme I wanted. I really fell in love with the black and white color scheme. I also love natural wood so I wanted to add that in as well. I wanted it trendy and cute but also within our budget.
The metal rustic letters are K for Krew and C for Chet. I remember before Chet was born I bought a C and an H not knowing for sure what his name would be. I like the rustic feel it brings to the room and the edges around the letters match the brown stain I used for the natural wood looking pieces. I bought the letters here using my coupons again. The boys rule sign is something I created and framed on my own. The twin bedding is from Target, best store eva!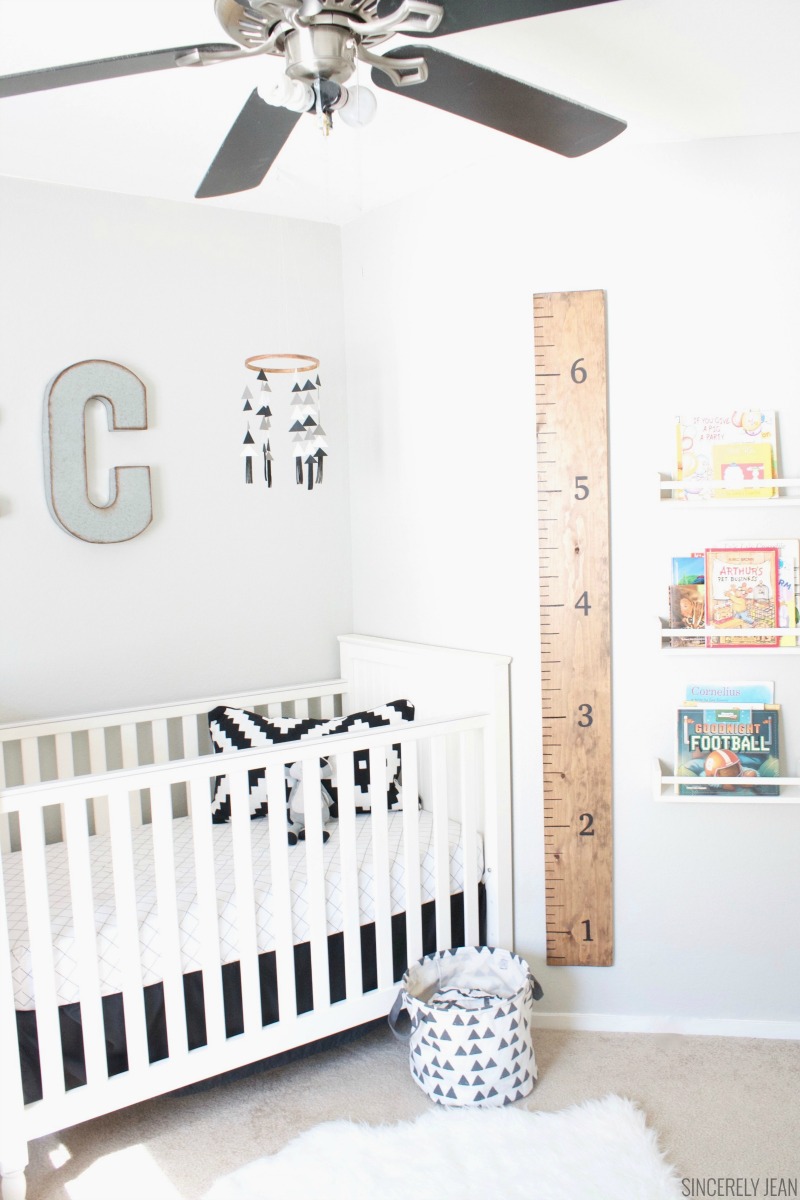 I shopped around a lot and kept my eyes out for great deals. I bought by collapsible bin from hobby lobby with my 40% off coupon. My swaddle blankets inside the bin are Alex + Anais, best swaddle blankets. My white sheepskin rug was a must in this room because it helps break up space between the crib and changing table. It was so inexpensive and I got it from Ikea. I got my geometric pillow from Ikea as well. Can I just say I love that Vegas got an Ikea!! One of my top two favorite features in this room is the natural wood that I added. My DIY growth ruler is so fun to have in the room. The boys love standing up to it and letting me measure them. And I love having it on record somewhere of their growth. you can find my DIY tutorial here it is so easy and fun to make. My second favorite feature is the crib mobile I made for Chet's crib. It was so easy to make and it goes perfect with the theme of the room. I feel like it helps incorporate all the colors together. You can find the tutorial here.
I found that cute little raccoon from Target and I loved that it fit the color scheme. For the crib bedding I decided to not go with a crib number like I did with Krew. I wanted it to match Krew's bedding so I went with that white and black geometric Crib Sheet
. I bought it off Amazon but they sold out so I linked it to something similar.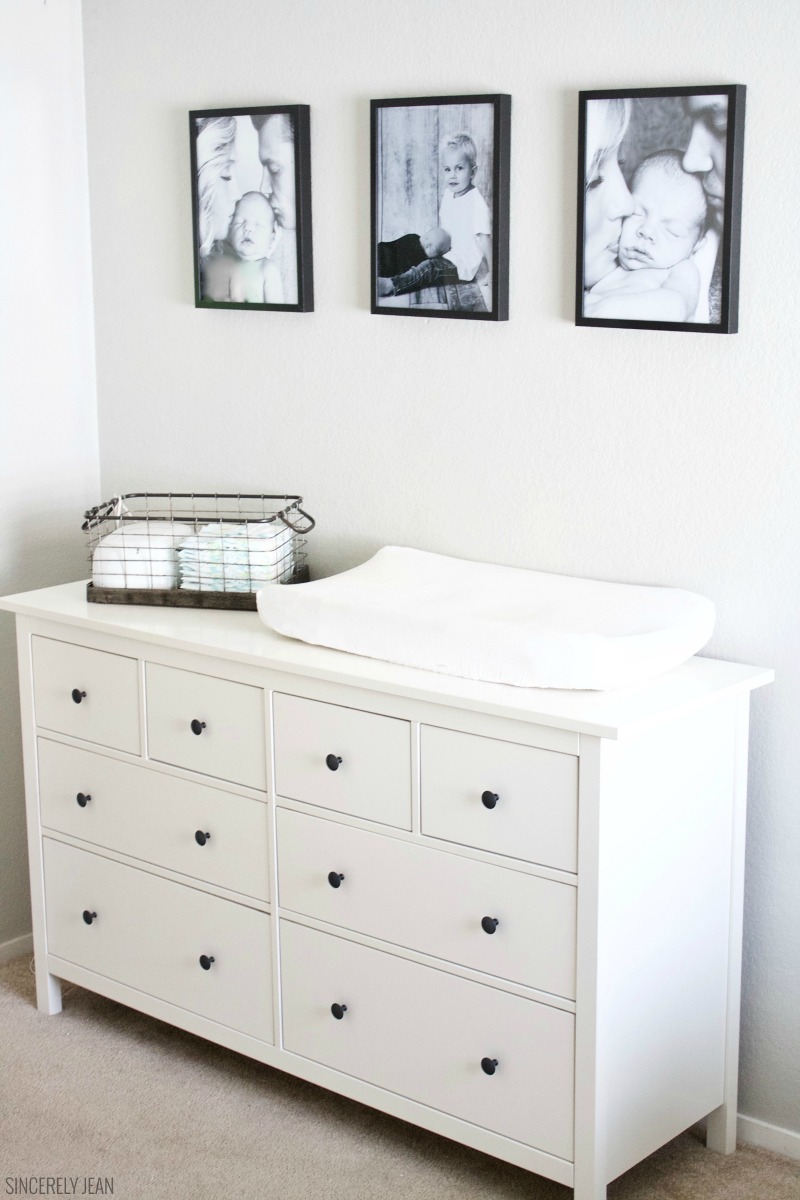 My dresser is from here. The price was great and it was exactly what I was looking for. Our photos are the best part of this room. Can you tell which baby is who? I love my little family.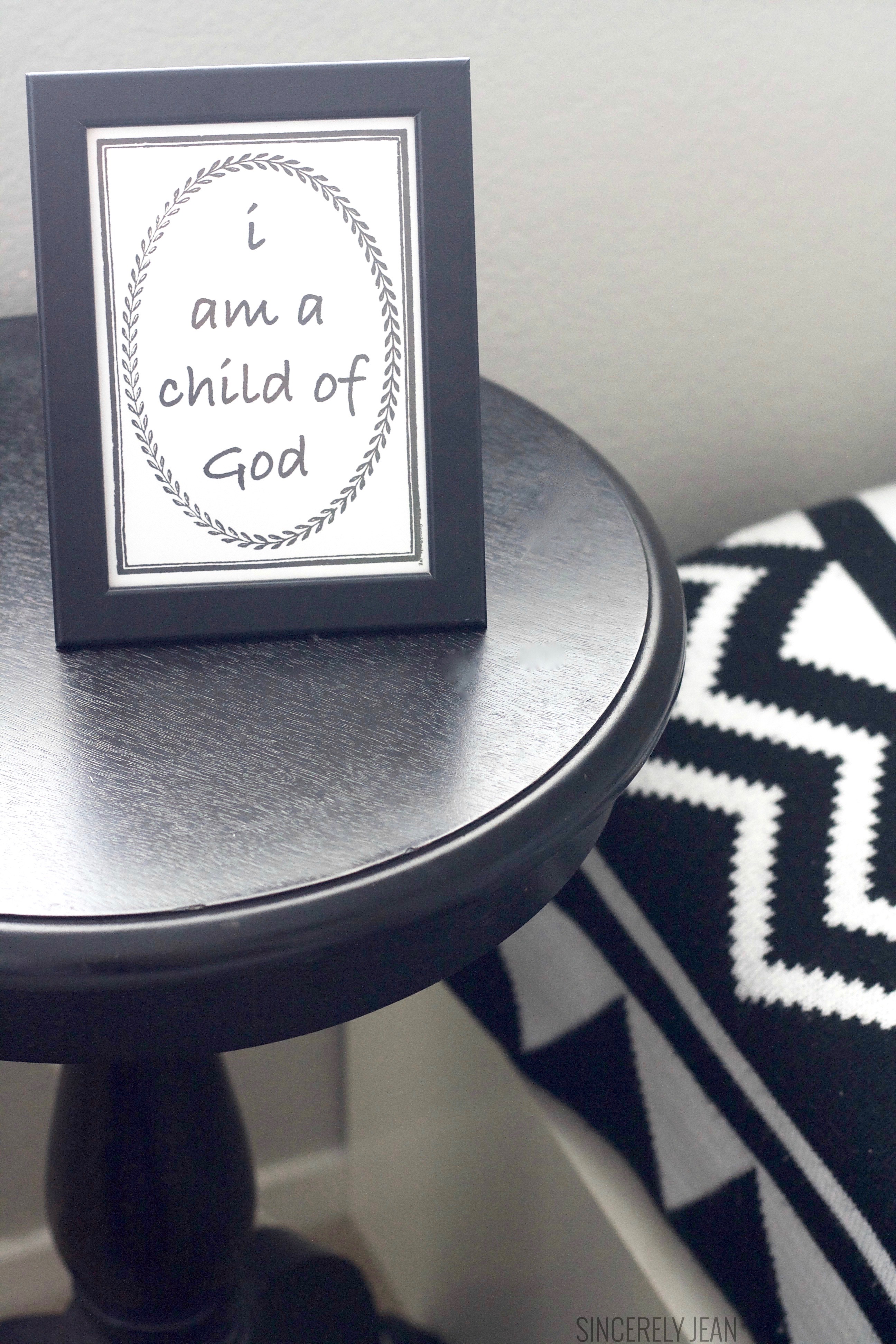 I am a child of God printable is something that I created myself and its important to me that my boys know that they are children of God.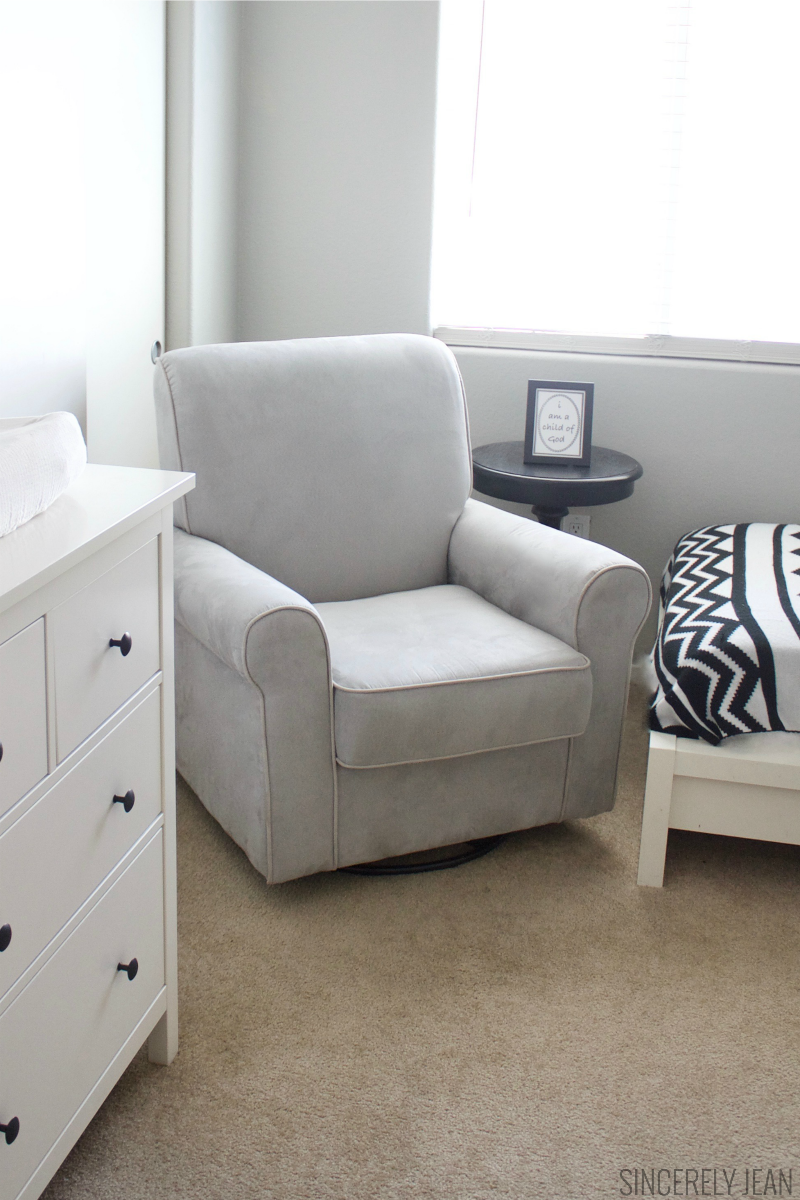 My grey swivel chair is the Rowen Nursery Glider from Target in Dove Grey. It's perfect for us and this room and I kept my eye on it until it went on sale.
It was so fun sharing our boys room with you. It's fun making memories and seeing my boys grow in this room!
sincerely,
patti jean
PIN FOR LATER
Have you ever thought about starting a blog? You need to read our HOW TO article!
JOIN THE SISTERHOOD!
If you liked this post we would love for you to share it on social media by clicking the buttons below!
Follow our blog with Bloglovin