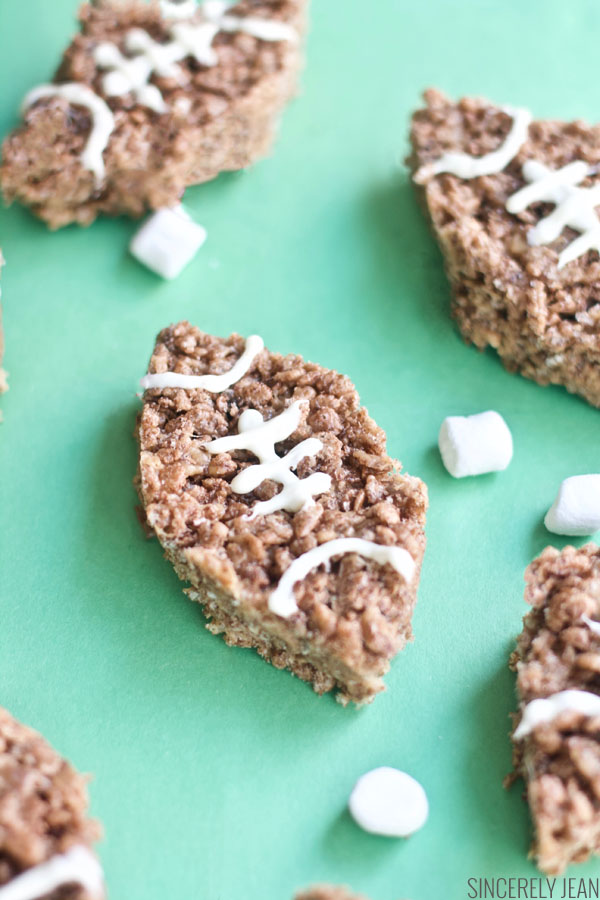 Happy Super Bowl Week! If you don't already have football on the mind then this dessert will change that right around. My boys and I had a blast making these Chocolate Football Rice Krispies Treats. They will be a hit for our Super Bowl party.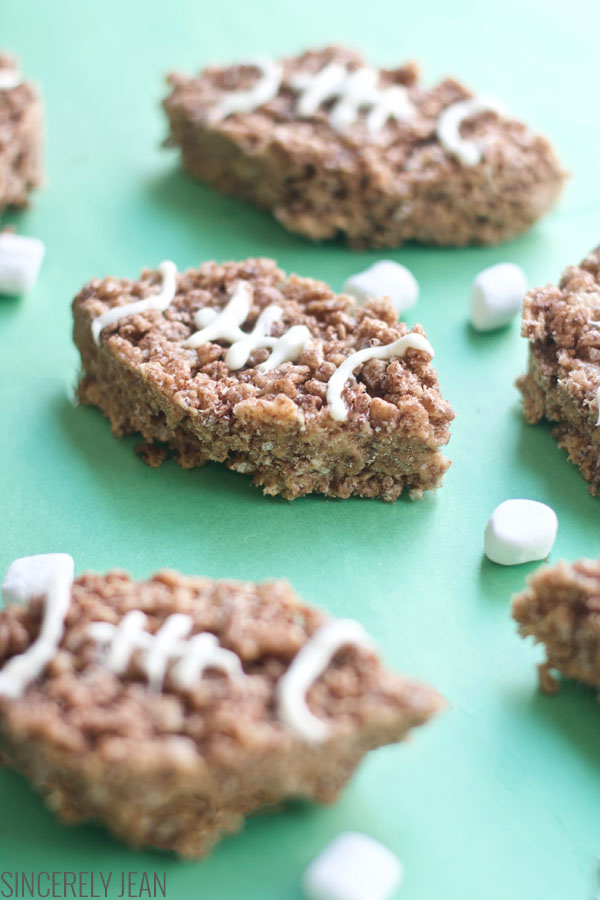 Making these are super simple and fun. All you need is Cocoa Rice Krispies (make sure you have enough for cereal in the morning as well hehe), butter, marshmallows, peanut butter if your a chocolate peanut butter fan and white chocolate chips.
We woke up the other morning ready to make our Chocolate Football Rice Krispies Treats. We got all the ingredients out and put our butter and marshmallows in a bowl. Right before we stuck in in the microwave we discovered that Daddy had ate about 3 bowls of your Cocoa Rice Krispies for breakfast! hehe I don't buy to much sugar cereal but when I do, it goes fast! So we loaded up the car and went and bought more cereal!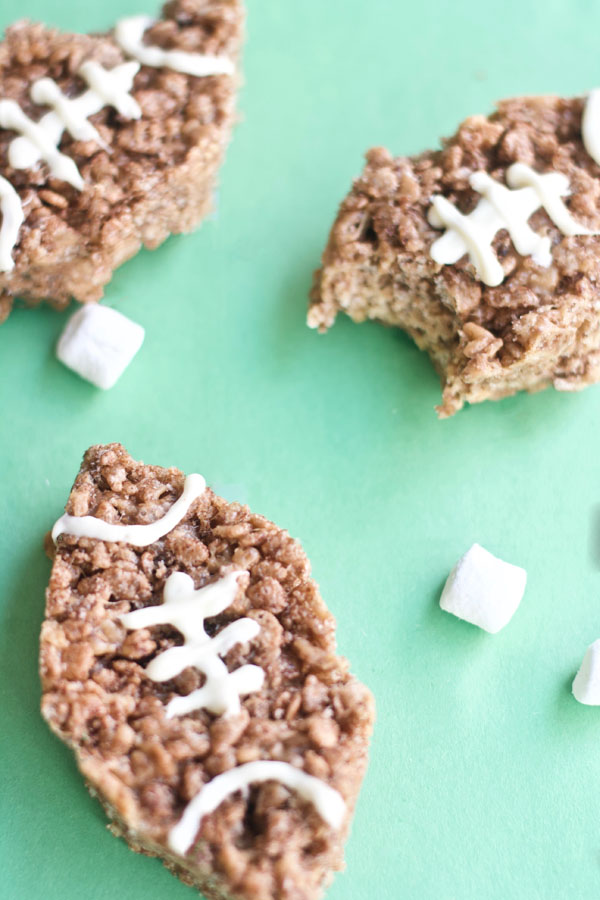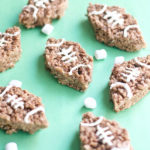 Chocolate Football Rice Krispies Treats
Ingredients
3 tbls butter
6 C Cocoa Rice Krispies
10 oz Bag of Marshmallows
1/2 C peanutbutter optional
1/2 C white chocolate or candy melts
Instructions
Start by melting the butter and marshmallows together for 3 minutes. Stir after two minutes.

Add peanut butter right after and mix until smooth.

Add in your Rice Krispies until coated through.

Let cool for awhile and then form into footballs. Roll into a ball first and then flatten out.

Once completed cooled,Melt white chocolate and draw football laces on them.

sincerely,

If you liked this post I would love for you to share it on social media by clicking the buttons below!