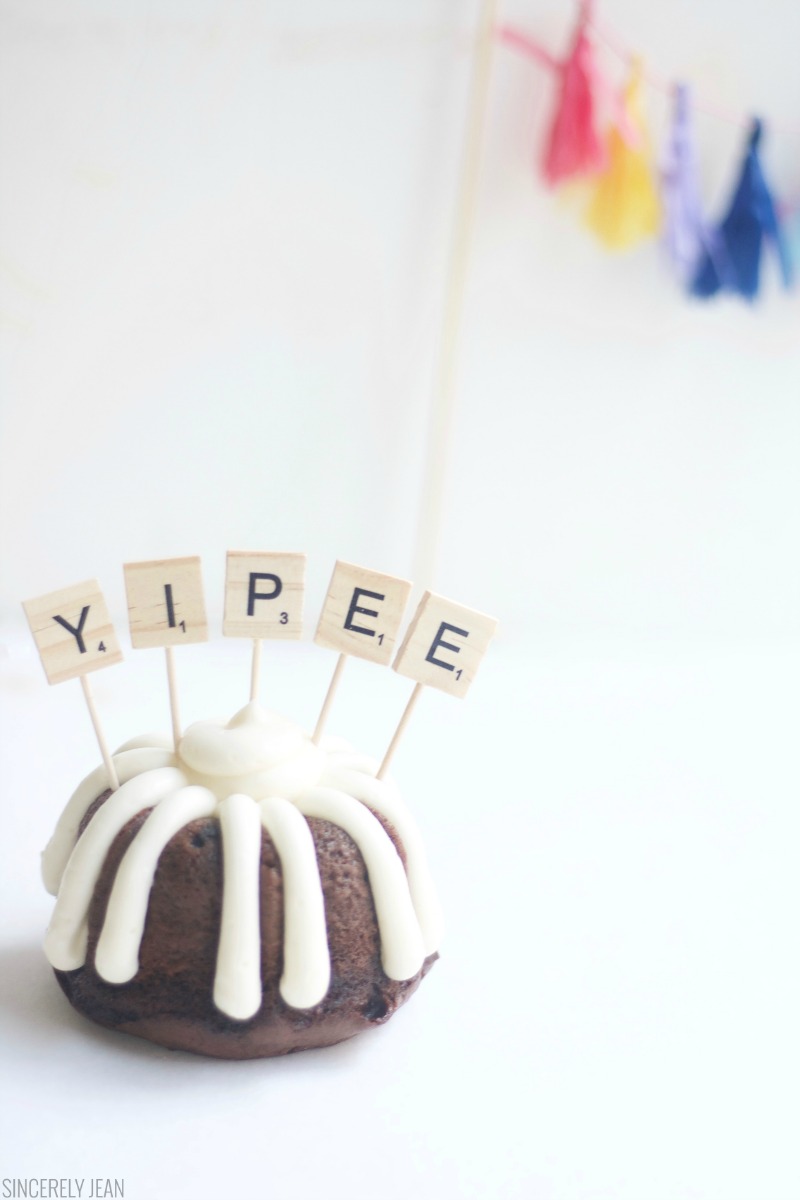 Scrabble anyone? Whether its for a birthday or some kind of celebration, these DIY Scrabble Letter Cake Toppers add the perfect touch to your treat. They are so easy to make and they are so darling. You can come up with any saying you want, be fun, be serious, get crazy with it!
Find your old scrabble game that you haven't played for years and put it to use. Or find one at your local thrift shop. But before you buy it make sure they actually have the letters in it. Right before I was about to buy my game from a thrift shop I thought, "I better to check to see if all the pieces were inside. It was taped shut so I asked an employee to see and there were not letters! So glad I checked haha.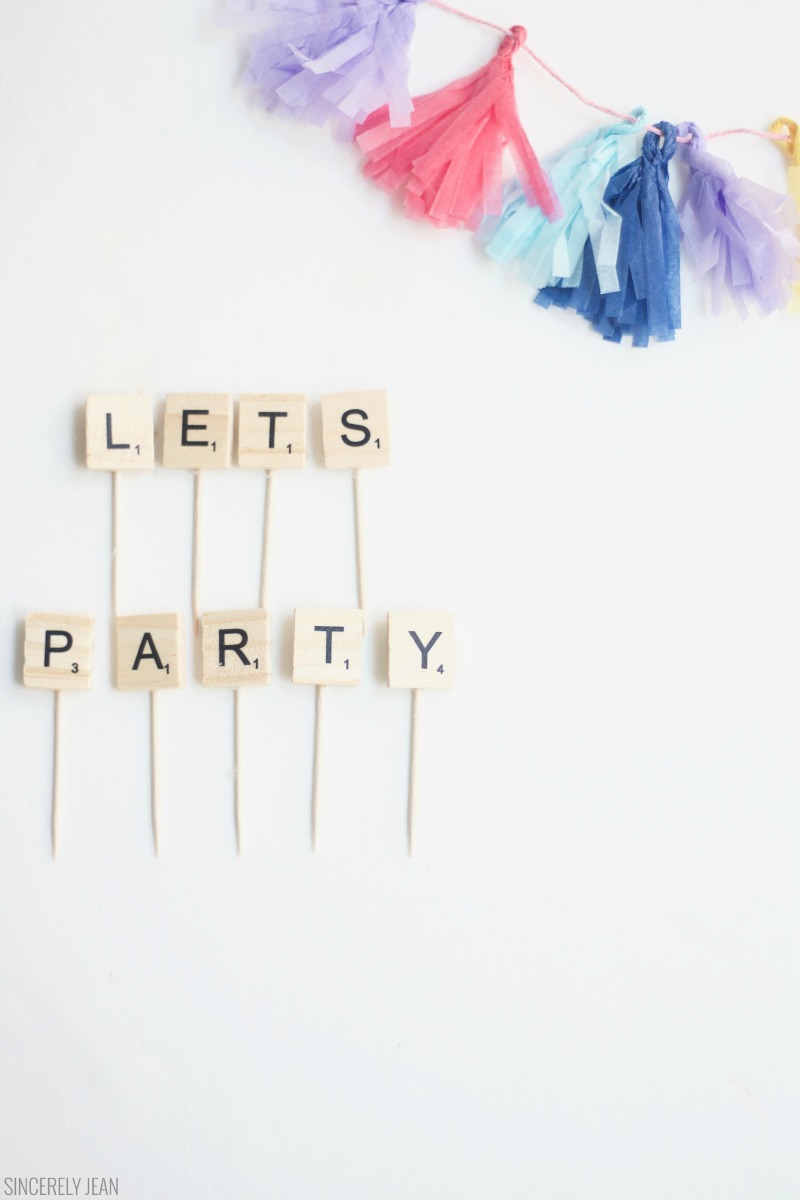 Lets PARTY!! I love that you can make whatever saying to fit whatever occasion your making it for.
Material Needed:
Scrabble Letters
Toothpicks
Hot Glue
Directions:
Find that saying you want to spell out and line them up in a row.
With your hot glue gun put a line from the the top to the bottom of the back of the scrabble letter
Quickly press your toothpick to the glue and let sit for a minute.
Continue with all pieces and your done!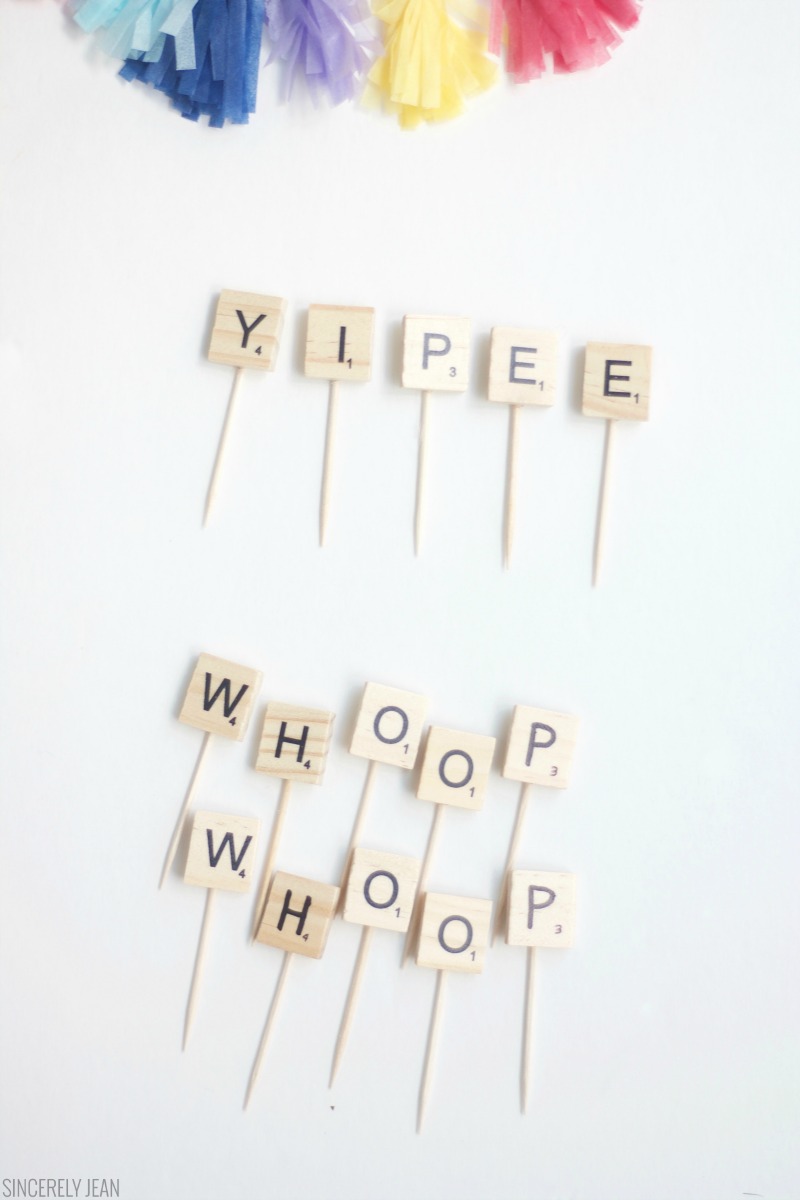 This was such a quick and easy little craft to make. It adds so much more cuteness to my cakes. My kids love to help me. I also think its a good teaching lesson with them too. My three year old helps me find the letters I need so he is learning his letter recognition as well as having fun. WIN WIN for both of us.
Enjoy your DIY Scrabble Letter Cake Toppers.
sincerely,
patti jean
PIN FOR LATER


If you liked this post I would really love for you to share it on social media by clicking the buttons below!