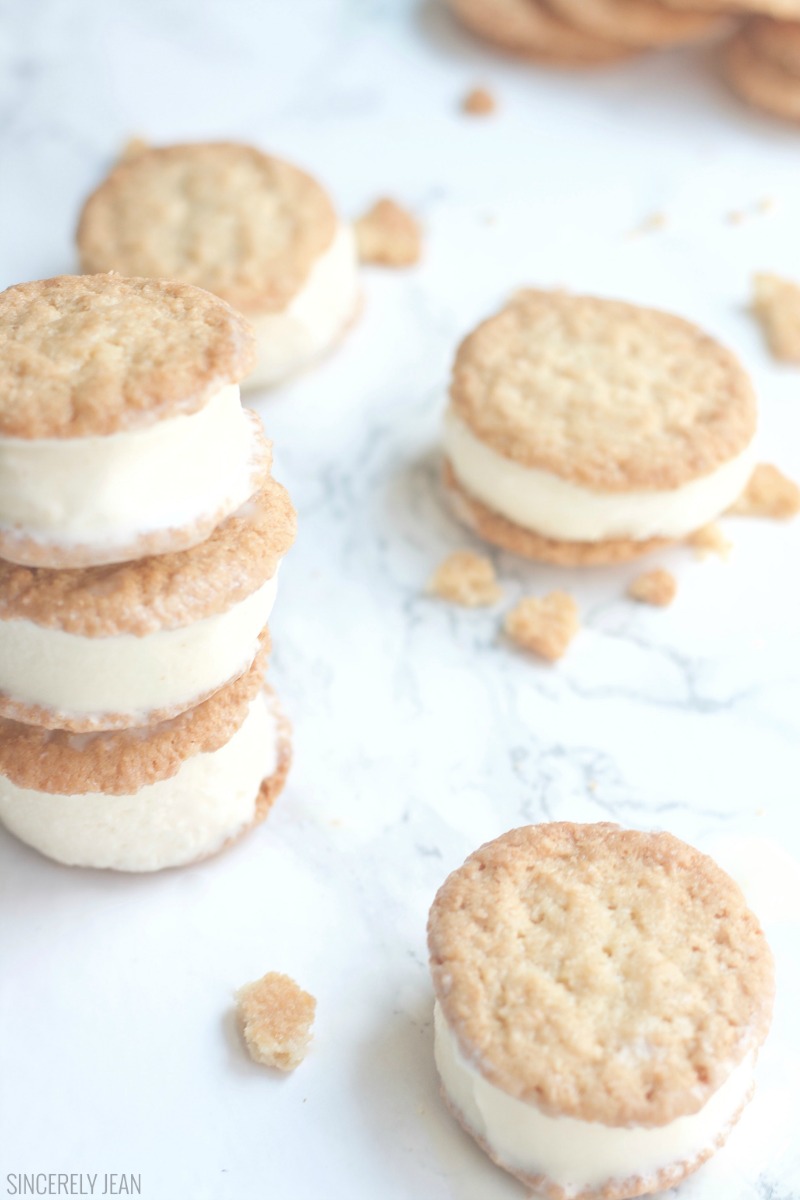 I am all about easy and delicious desserts! These Cookie Thins Ice Cream Sandwiches are just this. I have a little obsession with Coconut Thinster cookies. The other day I was thinking of a quick dessert that I could whip up that would be refreshing for summer.
It took me about 5 minutes to make and they were ready to eat. My family loved them, the mixture of vanilla ice cream and coconut ice cream was perfect.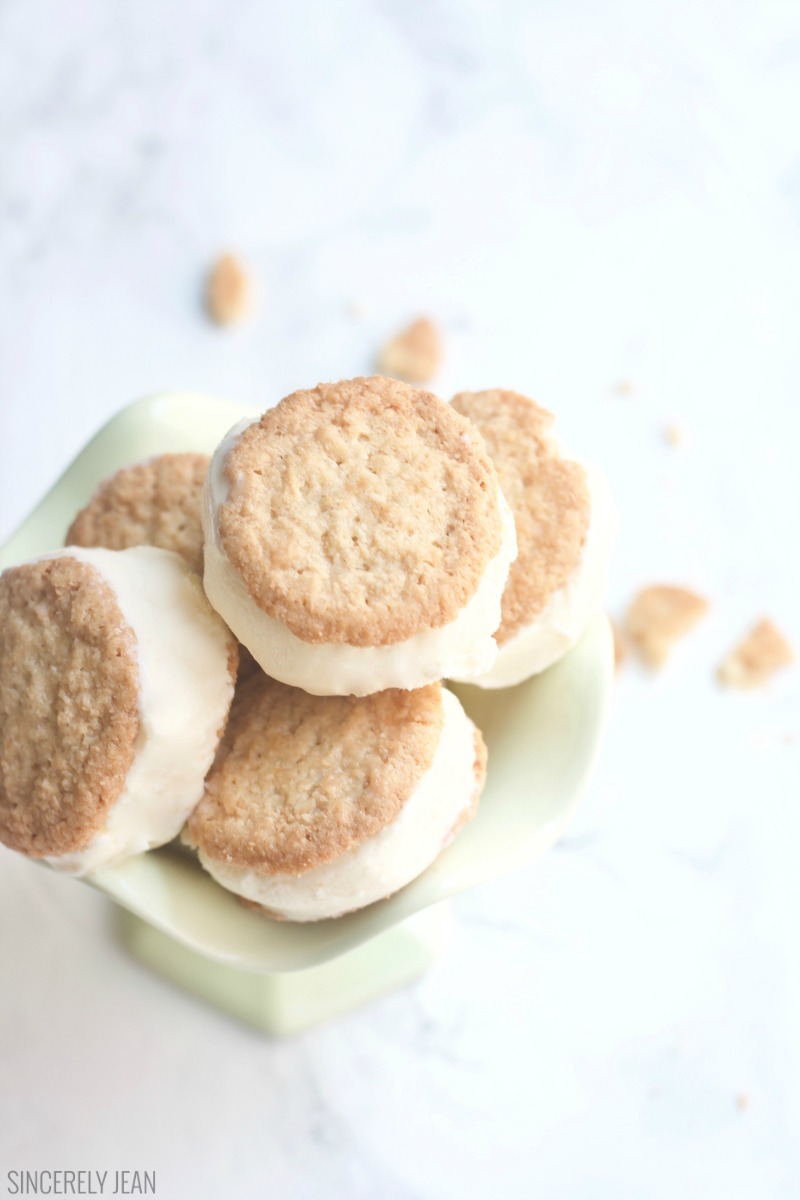 Cookie Thins Ice Cream Sandwich
Ingredients
Mrs. Thinster Cookie Thins Toasted Coconut
Vanilla Ice Cream
Instructions
With an ice scream scoop add a scoop of vanilla ice cream on one of your cookie thins.
Place second cookie thin on top and press down lightly.
Smooth out the edges and they're ready to eat.
sincerely,
patti jean
PIN FOR LATER:

If you liked this post I would really love for you to share it on social media by clicking the buttons below!