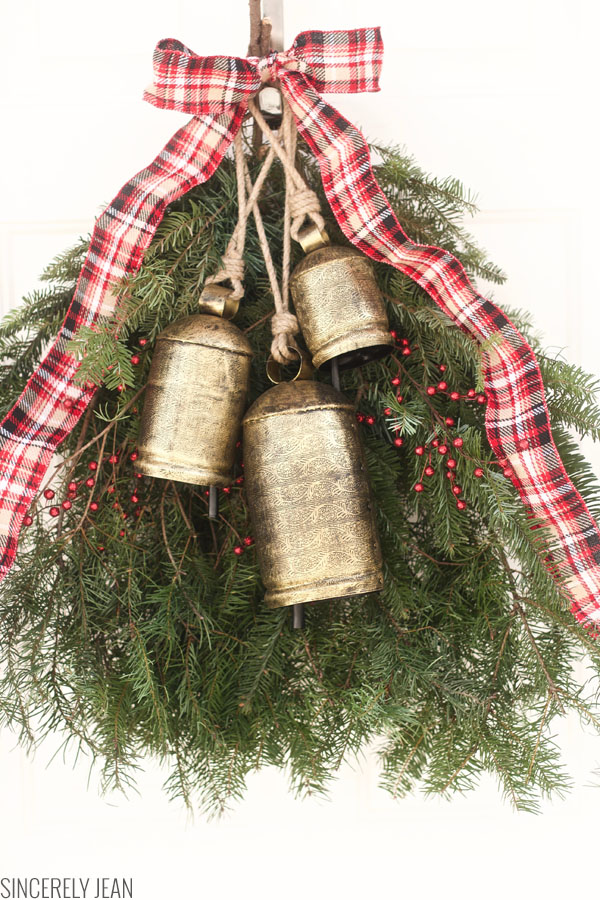 Merry Christmas in like 5 days! I'm sorry I am getting this post up so late but I really wanted to share with you guys my DIY Christmas Door Decor. I look forward to making this every year. It mixes it up from the regular Christmas wreath and plus I get to decorate it with those bells! They are my favorite! They're perfect for any Christmas decoration and I love the vintage look they give. You can grab them here
.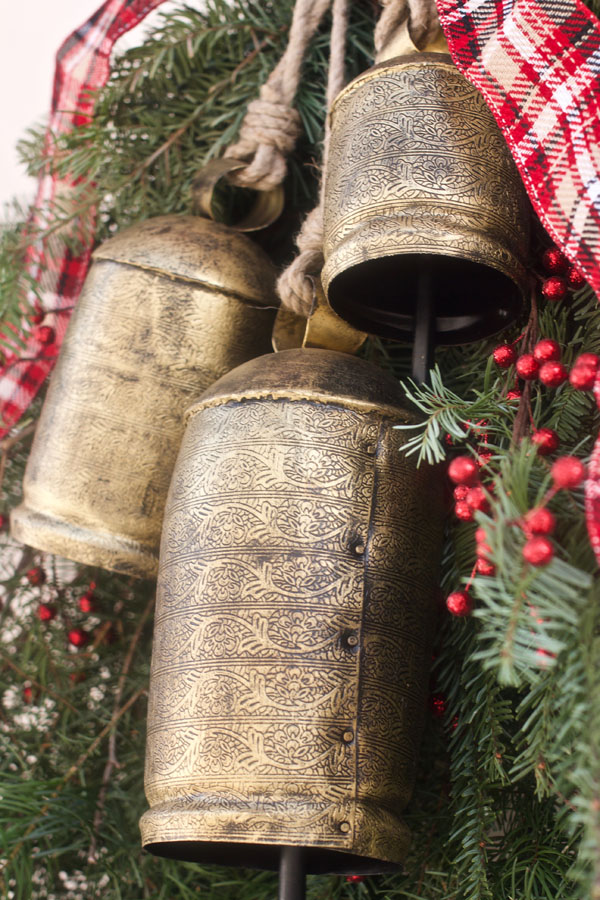 Tutorial:
First I went to my nearest nursery where they had Christmas trees and asked if I could look through their tree trimmings. I mixed and matched until I found some branches that hung well together. Then I wrapped the top of the branches in twine to hold them together.
Then I take some berries, these can be fake or fresh. What every you have on hand. I stuck stuck them where I wanted them to be in the pine needles.
Next, I added those cute bells and topped it off with wired ribbon. The ribbon helps conceal the twine. I love the way it drapes down over the branches.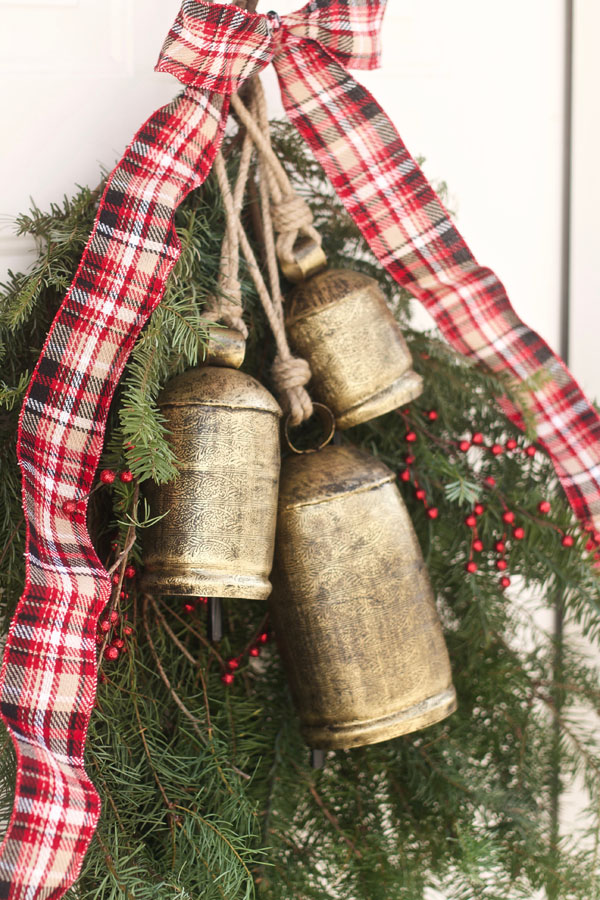 TADA, your done. Super easy and I love the turnout so much! Enjoy your DIY Christmas door decor.

sincerely,

If you liked this post I would love for you to share it on social media by clicking the buttons below!