Thank you Handsome Brook Farms for sponsoring this post through Mom It Forward Influencer Network. All opinions are my own.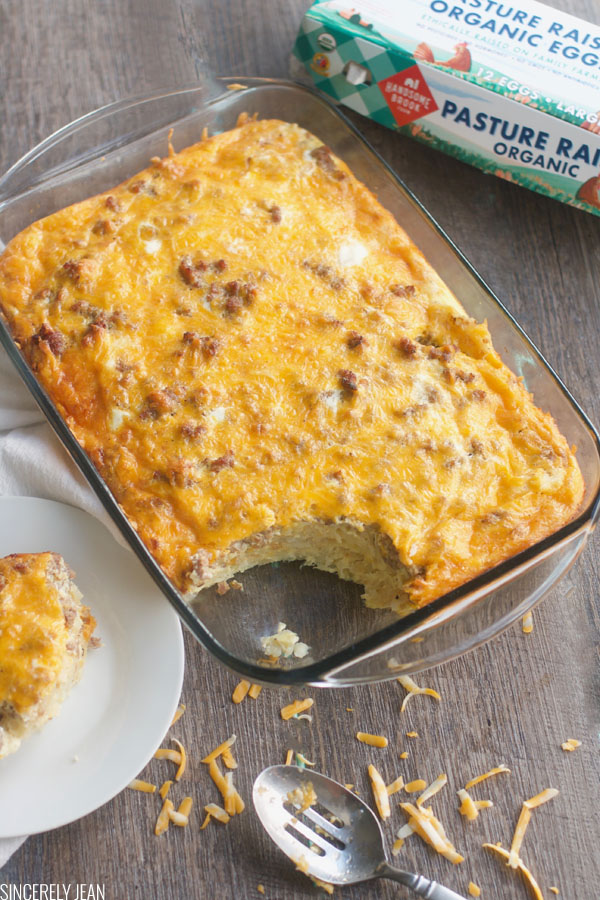 How was your Christmas?! I hope it was so magical! It was so fun watching our boys open gifts with cousins this year. We took four hours to open gifts! Stoping here and there of course to eat but by the time we were done I needed a Christmas nap.
On to the next holiday though, New Years!! Do you have any special new years traditions? My family always does breakfast together New Years day. It's a tradition we started awhile back ago and I love it so much. If your looking for something to make New Years Day morning, this Sausage and Hash Brown Breakfast Casserole is perfect. Egg, sausage, hash browns and cheese. Everything I love about breakfast all in one.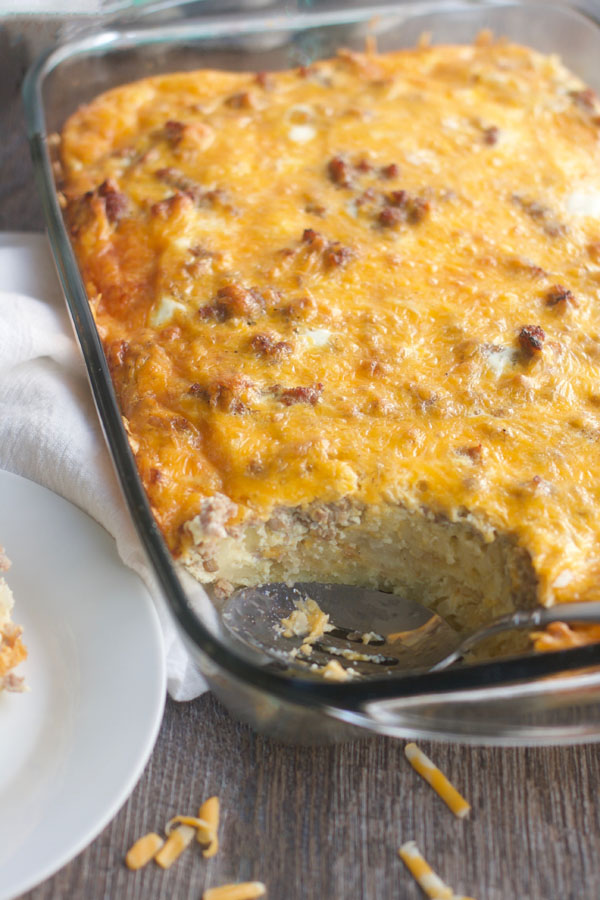 We are always making eggs for breakfast. Eggs are a great source of protein and beneficial vitamins and nutrients. We especially love Handsome Brook Farm Eggs because they are pasture-raised organic eggs that come from organic-fed, pasture raised hens which is not the case with all pasture raised eggs. You can find them nationally at select retailers.
I have never really known much about egg labeling but just recently I have learned that certified pasture raised eggs means the hens are raised on grassy pastures with room to roam free, forage and get plenty of sunshine and fresh air. Studies show that these eggs are more nutritious than any other type of eggs. In fact, pasture raised eggs, like Handsome Brook Farm eggs, can contain 2 times more Omega 3's, 38% more vitamin A and 23% vitamin E than conventionally raised eggs – making them a super nutritious option at any meal.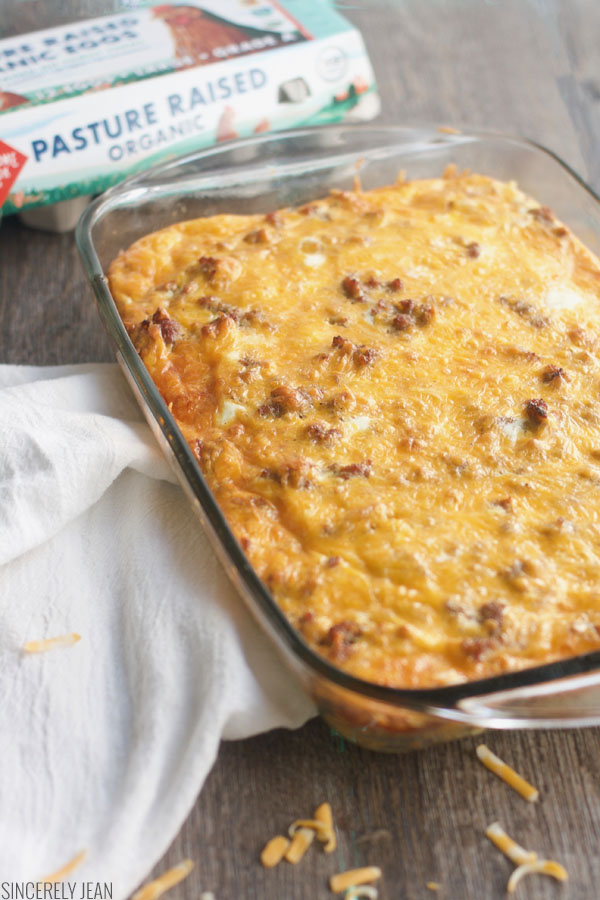 The thing I love about this sausage and hash brown breakfast casserole is how easy it is. Sometimes making everything individually at breakfast is hard because one thing might get cold while your heating the other or it seems like it takes forever to make. Thats why this breakfast casserole is my favorite. One and done! It is super easy to throw together and the oven does the rest.
My family loves this breakfast and devours it every time. I like to make a big batch so that we have leftovers to eat the next day as well!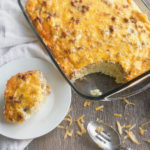 Sausage and Hash Brown Breakfast Casserole
Ingredients
1 lb Breakfast Sausage
32 oz. Frozen Hash Browns, thawed
8 eggs
2 C Milk
1 1/2 C cheese
1 tsp salt
1/4 tsp garlic powder
1/4 tsp onion powder
1/4 tsp pepper
Instructions
Brown breakfast sausage in a pan and set aside.

In separate pan with some oil, brown your hash browns just little.

Mix your eggs, milk, and seasonings in a bow.

In a greased 9x13 pan add your hash browns to the bottom. Place sausage on top. Add cheese. Pour egg mixture over the whole casserole.

Place in oven and bake 35-40 minutes or until eggs are all cooked.

sincerely,

If you liked this post I would love for you to share it on social media by clicking the buttons below!