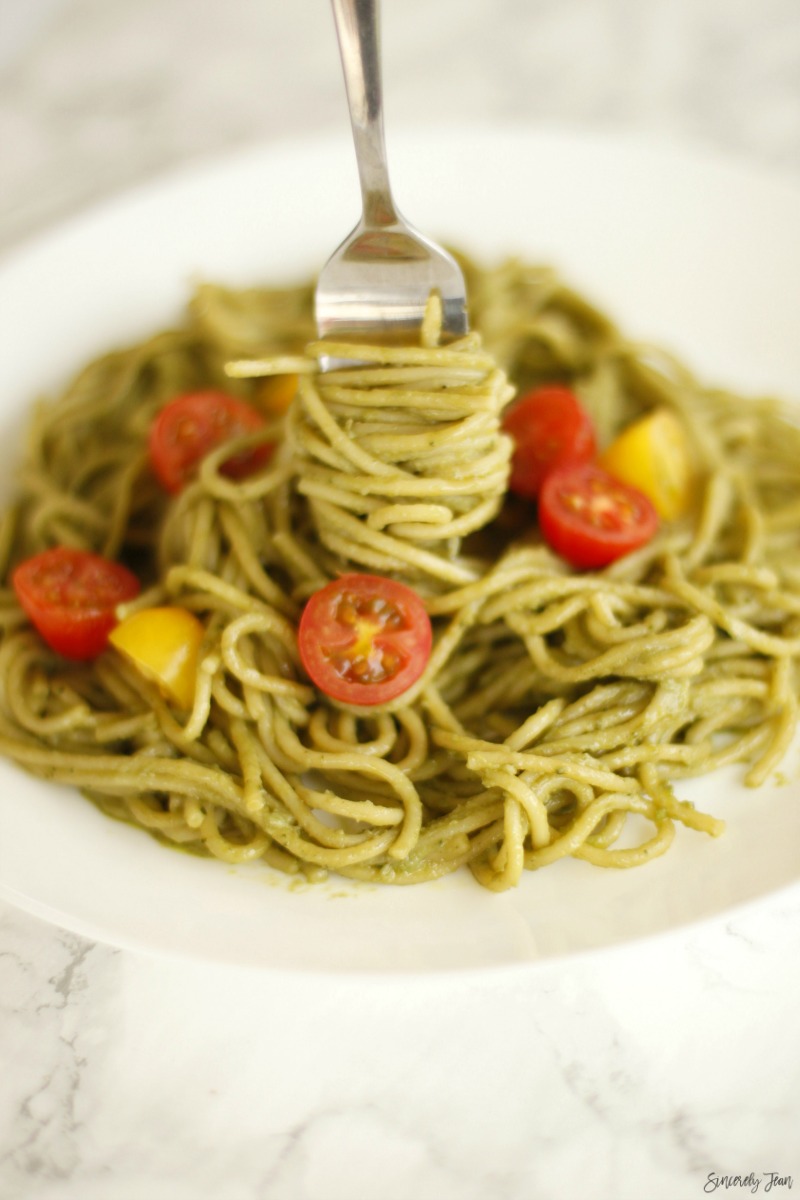 Hey sistas,
Today I am really excited to share this recipe with you. It has been a favorite dinner for my husband and I. We love it because it is HEALTHY, delicious, and easy to make. Here is my 5 Ingredient Healthy Avocado Pasta!
With the warm weather hitting soon, this is a perfect and refreshing meal! I always love when my dinner tastes so yummy and I know that I am putting healthy and fresh ingredients into my body.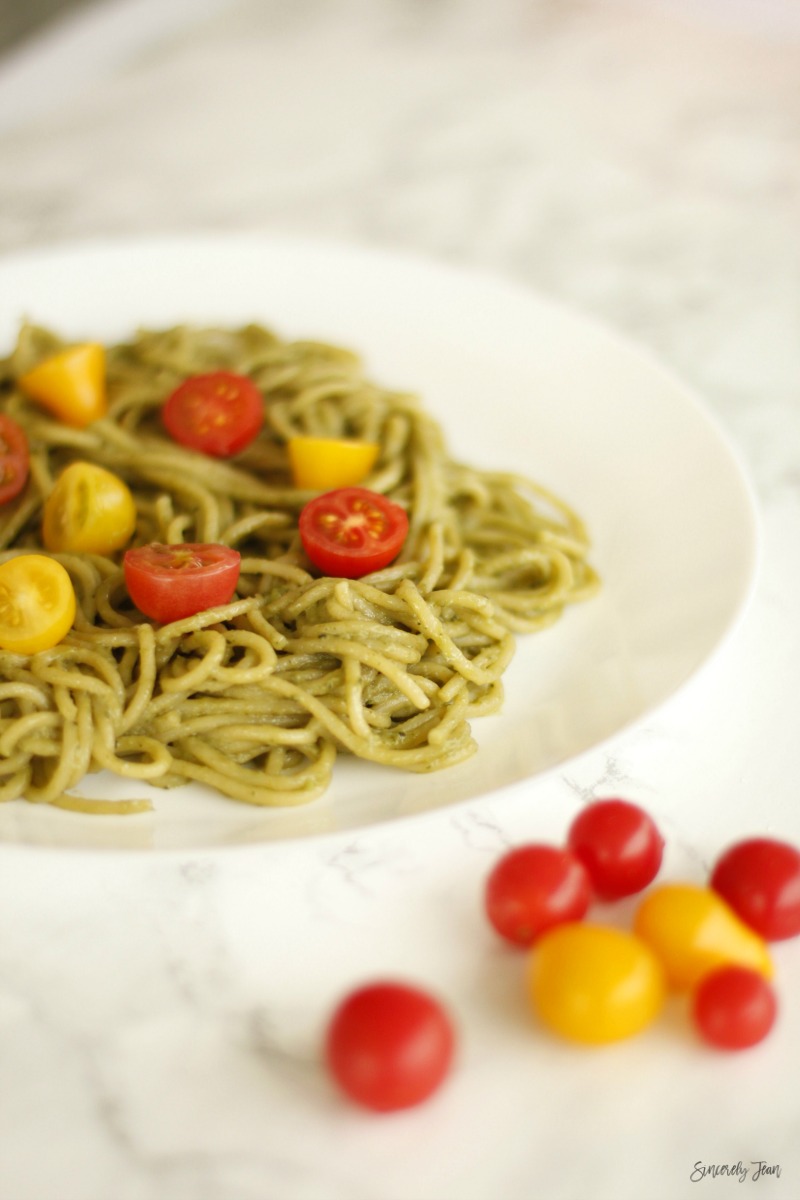 I basically just throw everything into my favorite blender
or you can use a food processor. It is just so easy! Our blog is full of simple recipes because we love saving you time! We are also known for our five ingredient recipes since we love saving you money. Make sure that you explore our website for fantastic meals.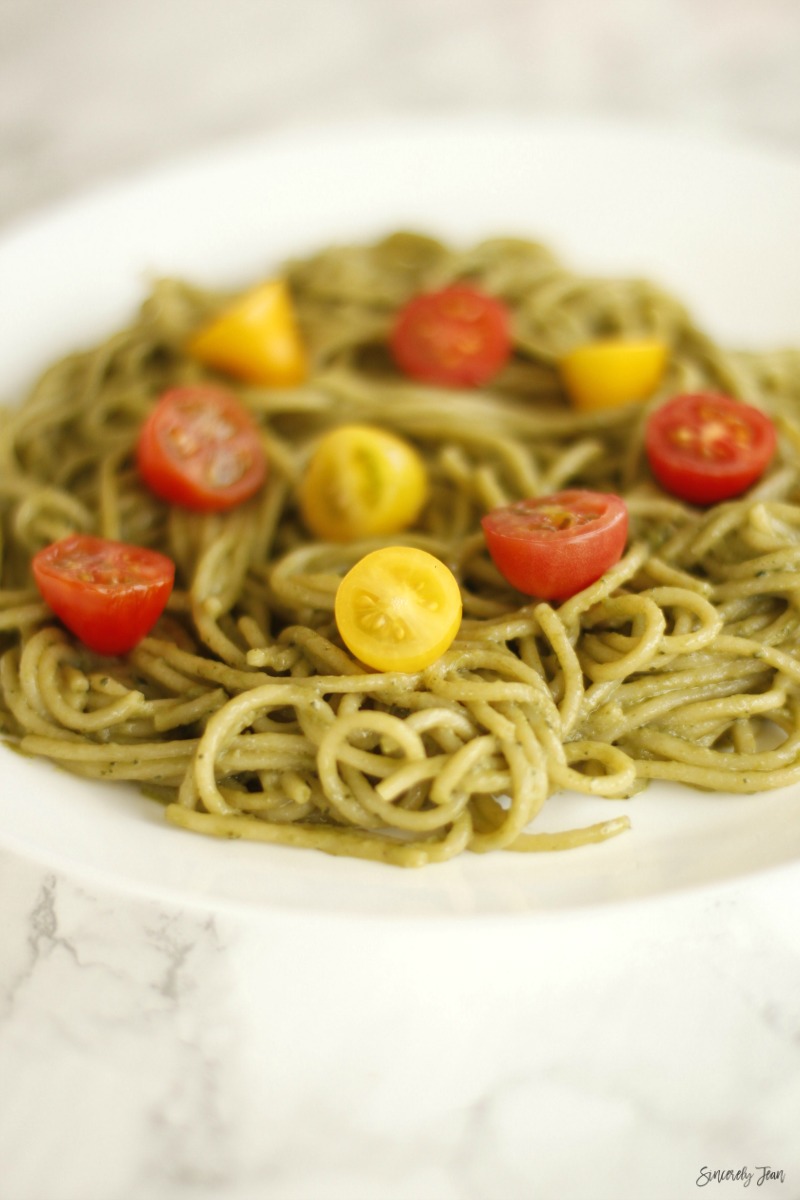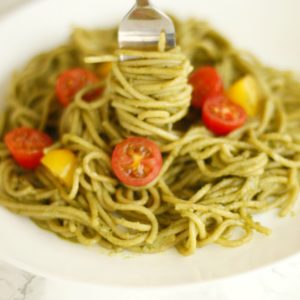 Print
Healthy Avocado Pasta
Ingredients
Veggie Pasta (12 oz)
2 avocados
1 case fresh basil leaves (.66 oz)
1 cup cherry tomatoes
1/3 cup olive oil
(Optional: Salt/pepper/fresh lemon juice)
Instructions
Cook the veggie pasta and drain.
To prepare the sauce, combine avocados, basil leaves, and olive oil in a blender or food processor. Blend until smooth.
Dice all cherry tomatoes in half.
Combine pasta, avocado sauce, and tomatoes. If you would like, add salt/pepper/fresh lemon juice for taste. Serve warm.
Sincerely,
tami jean
We also think that you will love our FREE ecookbook with 30, 5-Ingredient recipes HERE
Also, if you have ever thought about starting a blog, you need to read our HOW TO article!
JOIN THE SISTERHOOD!
If you liked this post we would love for you to share it on social media by clicking the buttons below!
Follow our blog with Bloglovin