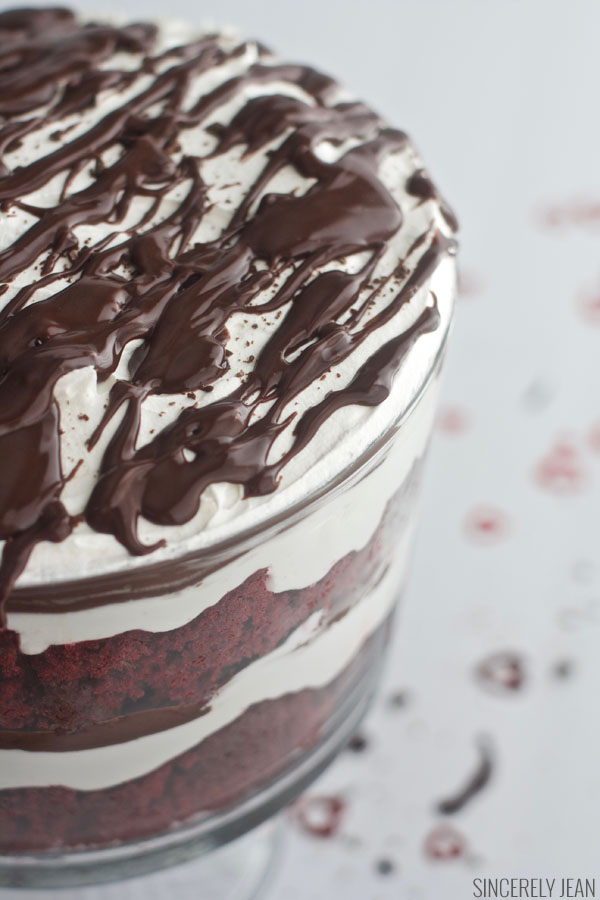 Valentines Day is tomorrow! Do you have any fun festivities planned? I got a hot date with my hubby! We have a babysitter lined up and a party to go so I have super excited! Last week one of my good friends hosted a Galantines day party. It was super fun, she is the best at throwing parties. She had us bring a dessert that was festive so I made this Red Velvet Trifle!
This was really yummy! I used white chocolate pudding in between the red velvet cake and then I poured chocolate ganache on top of the pudding. I used White Chocolate Instant Pudding
. It was the first time I tried white chocolate pudding and it was super good!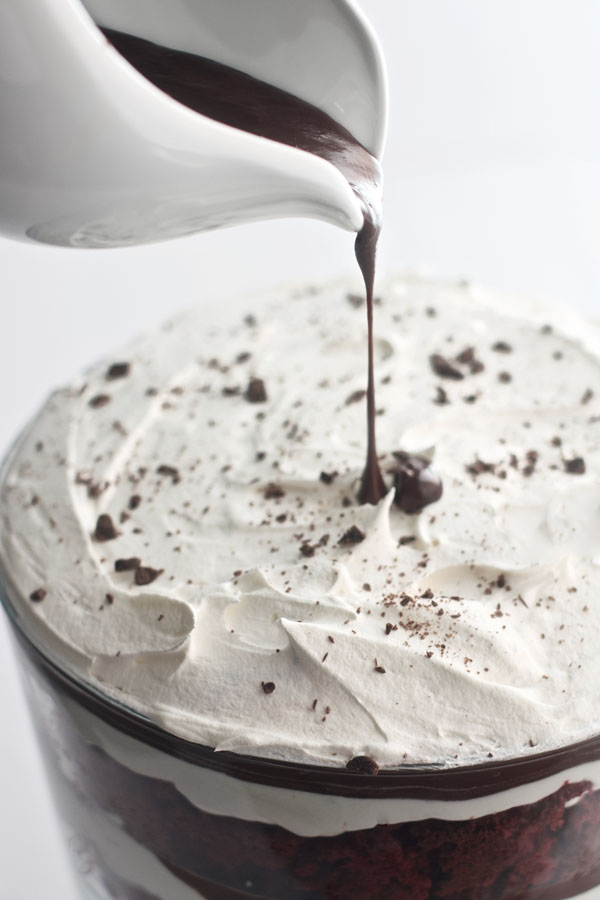 I started by baking a red velvet cake like normal but I always put some extra oil in to make it more moist. While that was cooking I whipped up my pudding and put in the fridge. I got my chocolate ganache ready and put that in the freezer as well.
Once my cake was cooled I crumbled it up into pieces at the bottom on my trifle. I took my pudding and mixed in 8oz of whipped topping, I took that mixture and poured it over the cake. Then I took my cooled ganache and poured it onto of the pudding mixture. I did that layer twice. Then on top I place cool whip and sprinkled chopped chocolate on top. I took the leftover ganache and drizzled it all over the top.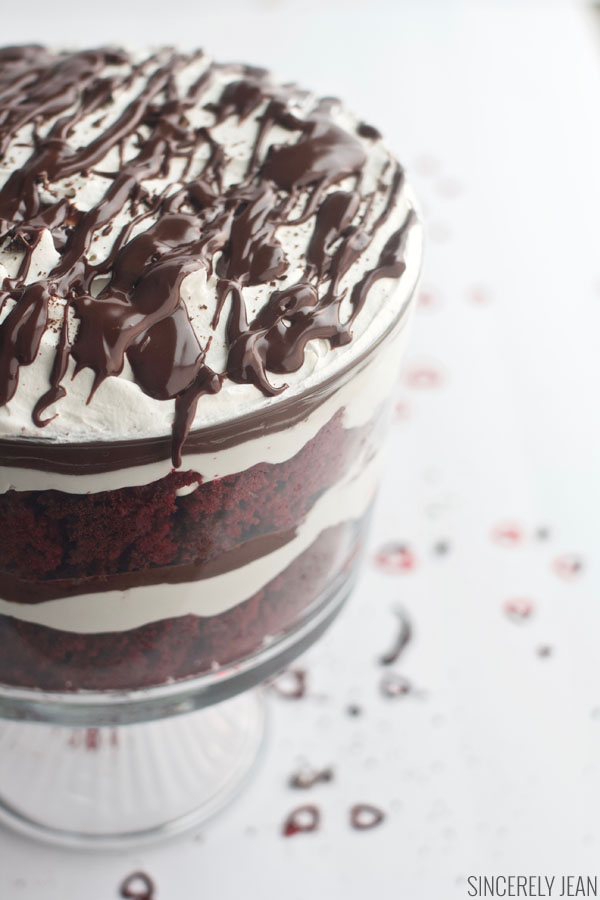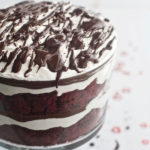 Red Velvet Trifle
Ingredients
1 box red velvet cake mix
1 box instant white chocolate pudding mix (and milk to prepare)
1 cup heavy cream
1 cup semi sweet chocolate chips
16 oz whipped topping
Instructions
Start by making the cake from the instructions on the back. Let cool.

Mix your white chocolate pudding mix according to the directions on the box. Once ready mix in 8 oz whipped topping.

Heat heavy cream on stove top and cook until bubbles start to form on the sides. Pour on top of chocolate chips and stir until smooth. Let cool.

Crumble up cake and place at the bottom of trifle dish. Place pudding mixture on top. Then drizzle chocolate ganache on top. Repeat with cake and pudding mixture then add another 8 oz of whipped cream on top. Sprinkle some chopped chocolate on top and drizzle with the rest of ganache.

Refrigerate until ready to serve.
sincerely,

If you liked this post I would love for you to share it on social media by clicking the buttons below!