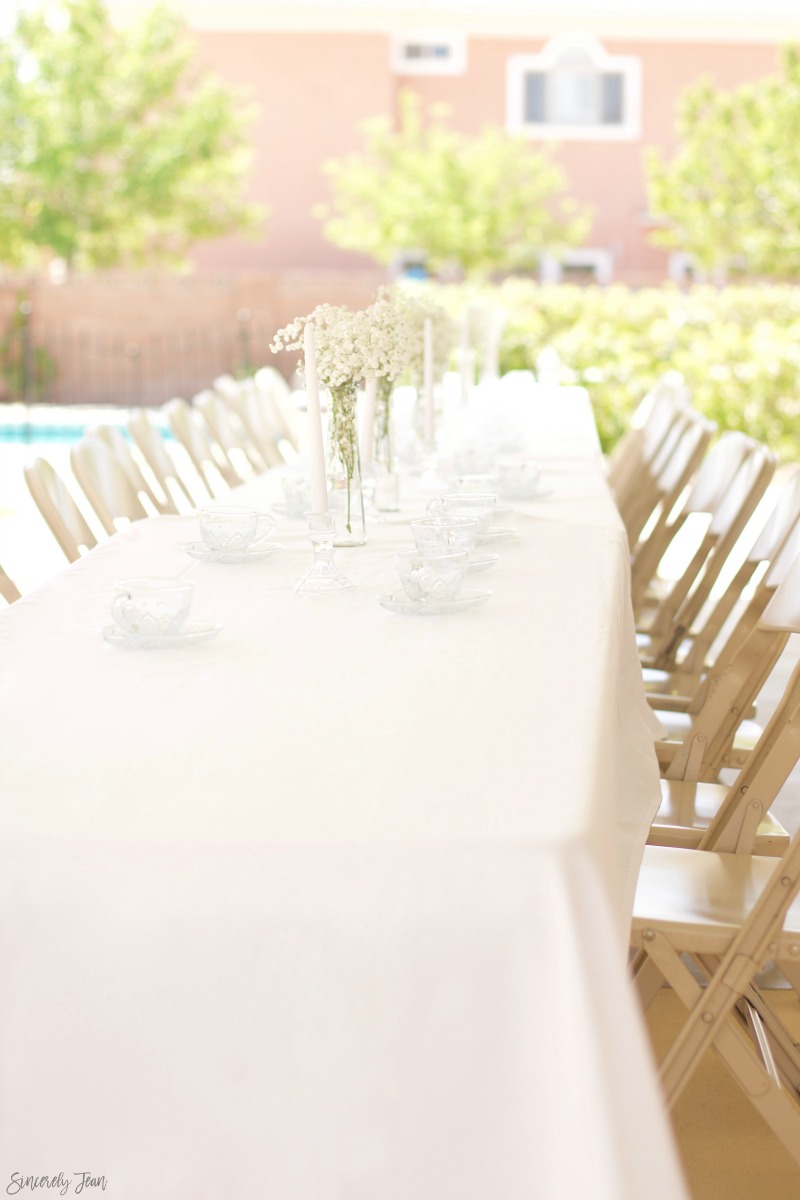 Hey Sistas! We are so excited for our sister Tami to have her baby boy this June. We can't wait to meet the little guy! We had the special opportunity to throw her a baby shower. Tami didn't want just a typical baby shower. She told us that she wanted it to feel more like a sit down visit with your friends. So we came up with the idea of having a tea party baby shower.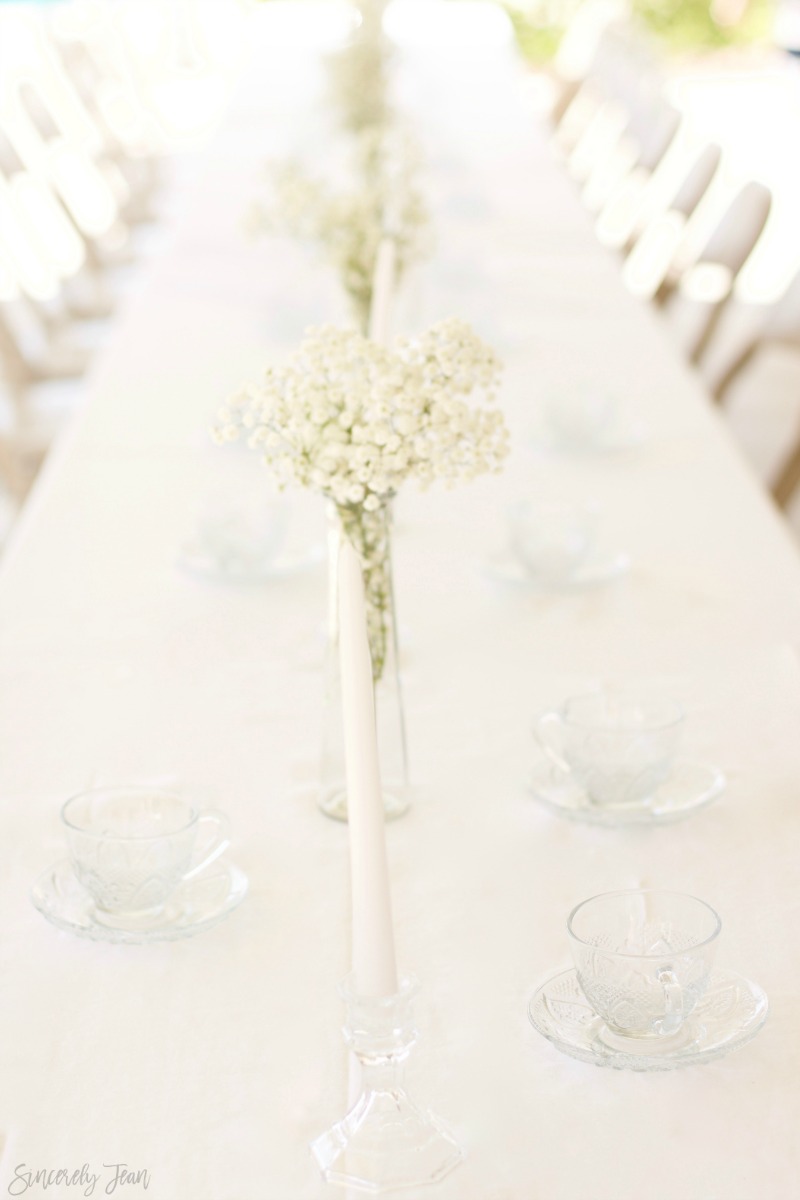 Everyone had their own teacup and saucer. We had all white table cloths and aligned baby's breath and white candles. Can I just say how much I love baby's breath. It is almost magical looking to me. We were going for a very simple, clean, and elegant look. It was such a fun shower filled with visiting, games, and showering the Momma to be.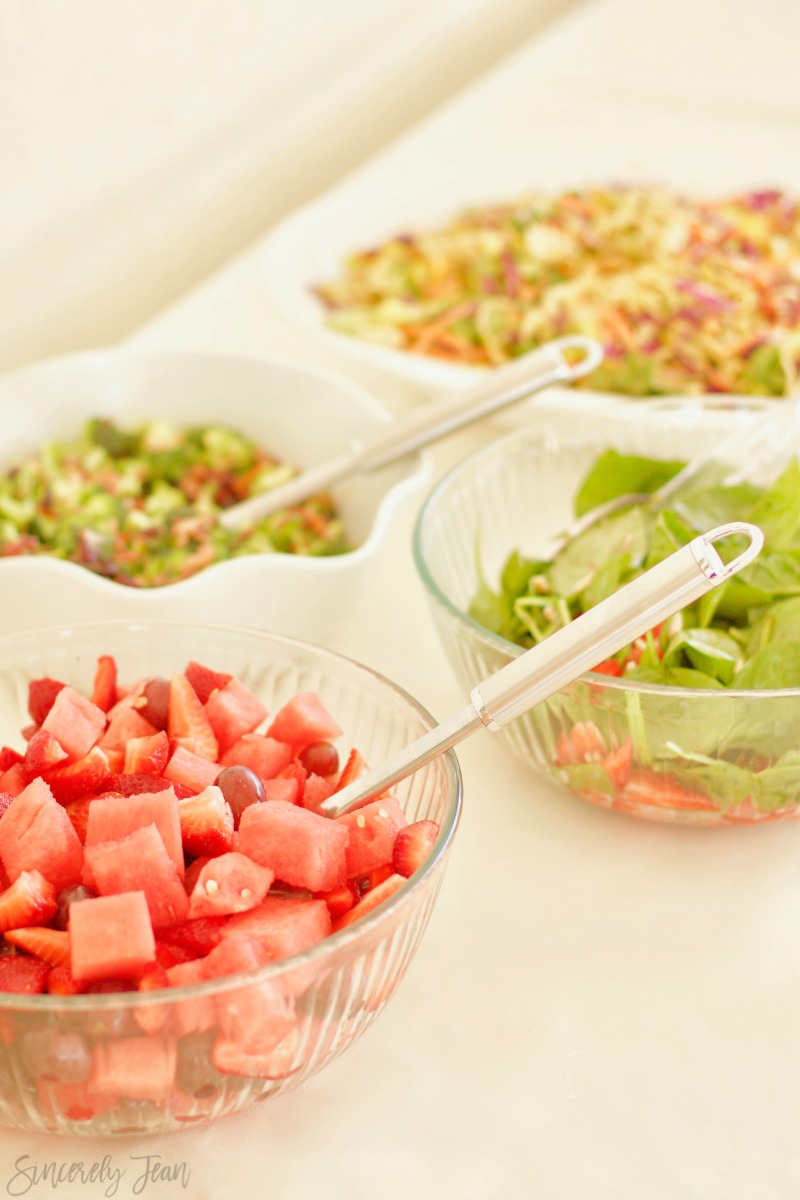 We decided to have it a three course lunch. We started with salads which contained, fruit salad, tai salad, broccoli salad, and strawberry spinach salad. The second course was chicken salad croissants and cucumber sandwiches. The last course was dessert. We made these fun donut platters that everyone enjoyed. Everything was so yummy.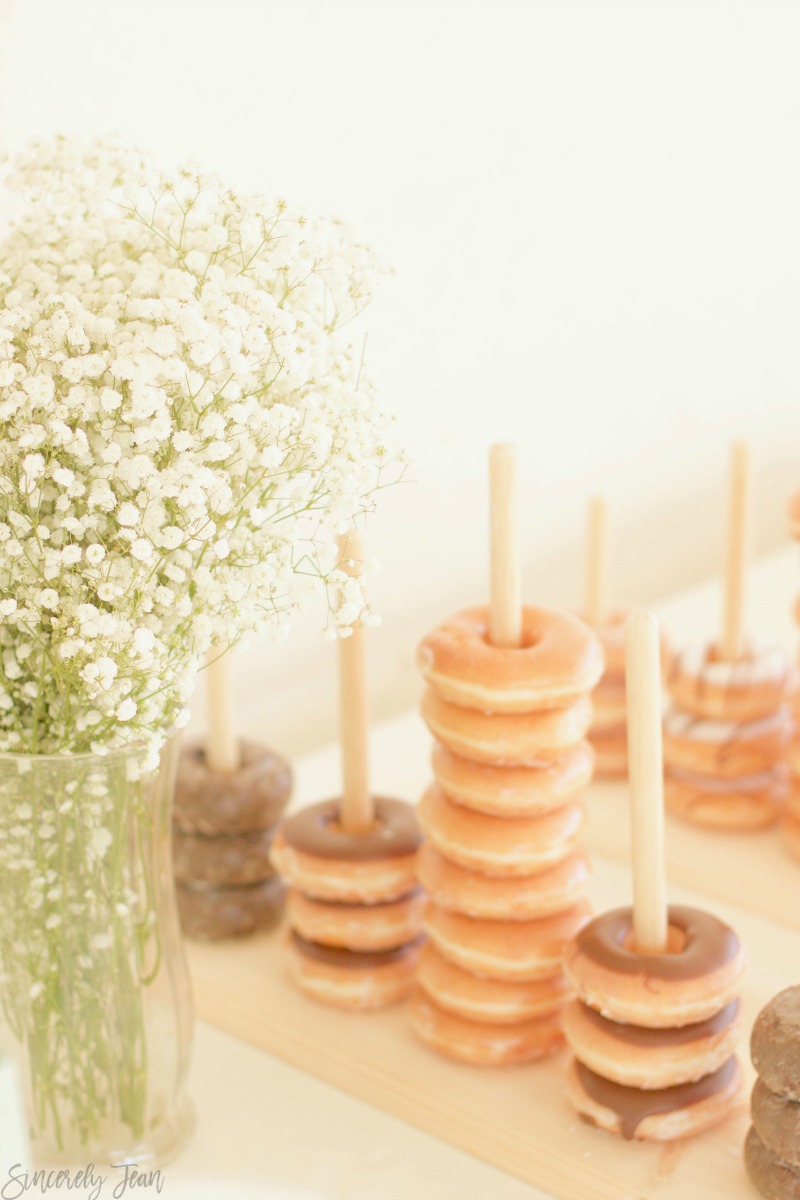 It was so fun throwing this tea party baby shower for Tami. She had so much fun and is so looking forward to meeting her son for the first time. We love her and her family so much and are so grateful that she is our sister!
sincerely,
patti jean
PIN IT:

We also think that you will love our FREE ecookbook with 30, 5-Ingredient recipes HERE
Also, if you have ever thought about starting a blog, you need to read our HOW TO article!
JOIN THE SISTERHOOD!
If you liked this post we would love for you to share it on social media by clicking the buttons below!
Follow our blog with Bloglovin