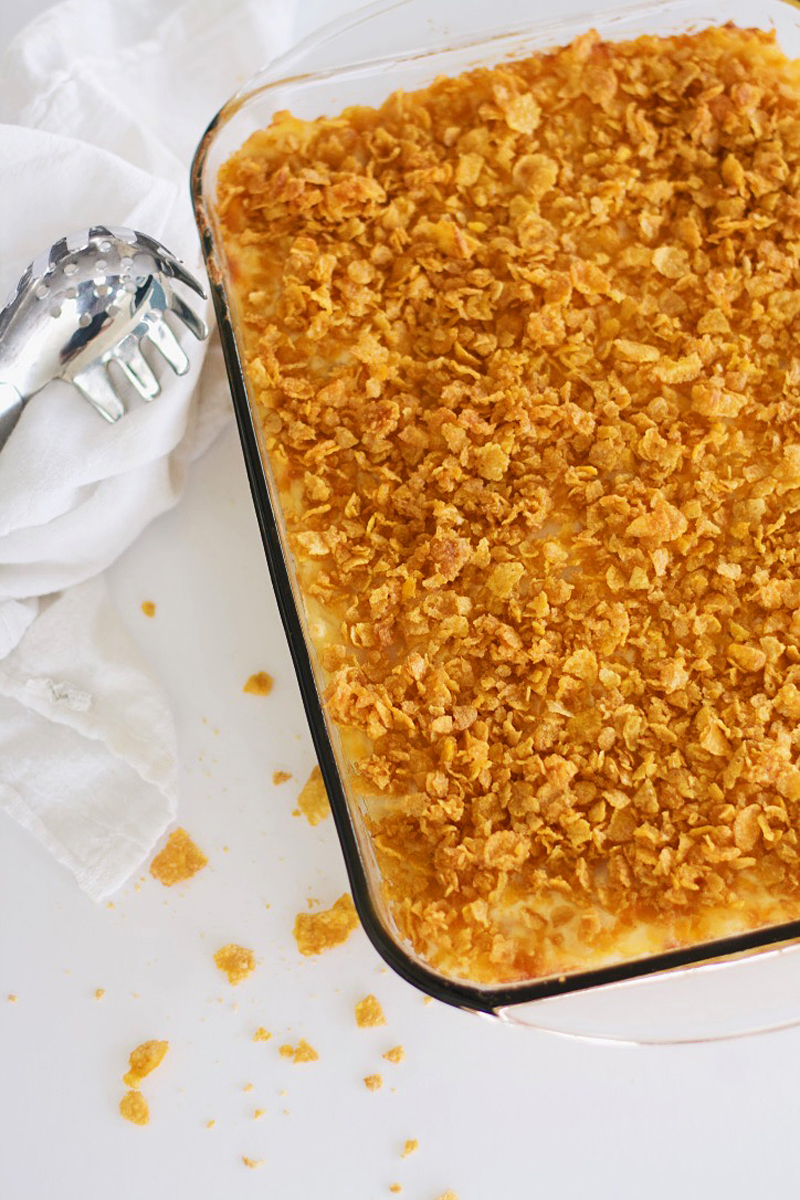 Raise your hand if your a carb lover?!! I'm raising my hand over here! Especially potatoes, potatoes in any form is my weakness. Because I have been around the block or two trying different potatoes recipes I have brought you The Best Cheesy Company Potatoes Recipe!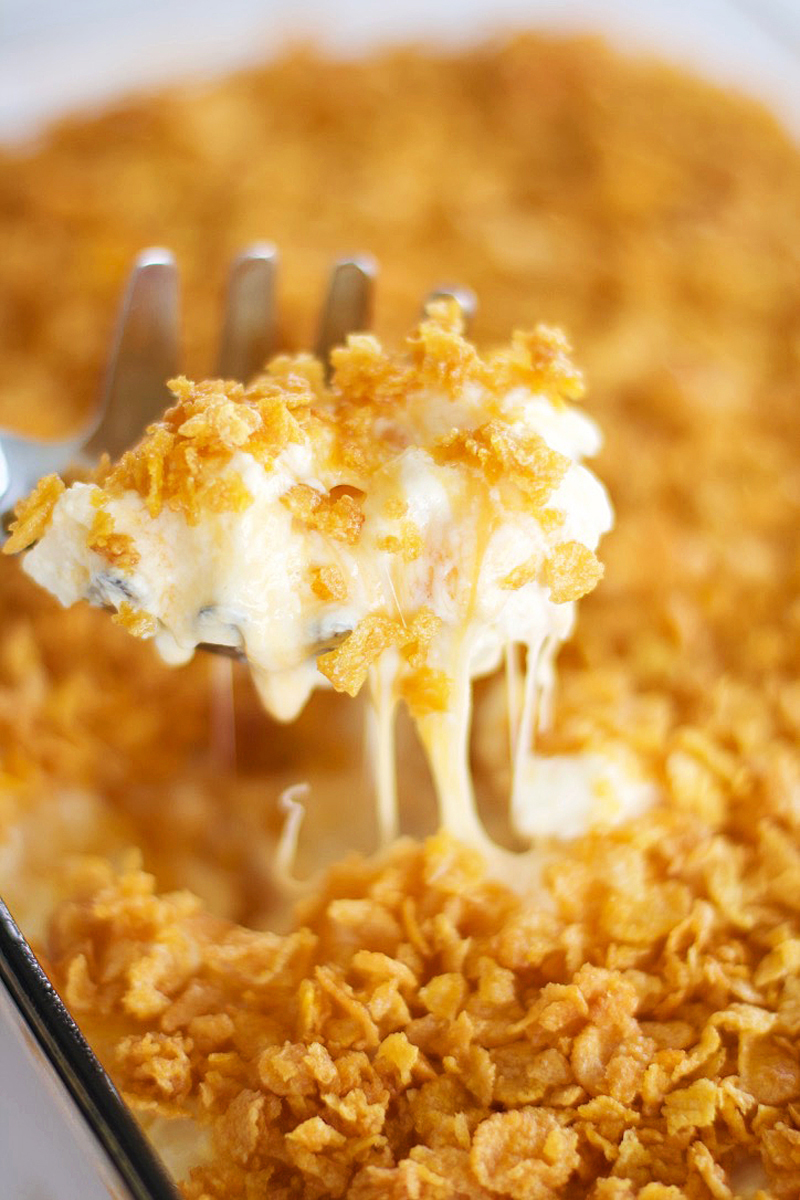 Everyone has their own version of this recipe, some people called this funeral potatoes others call it company potatoes. Either way they are good potatoes! I might be biased but I think this recipe is the best I've tried for company potatoes and every time I make them someone always ask me for the recipe.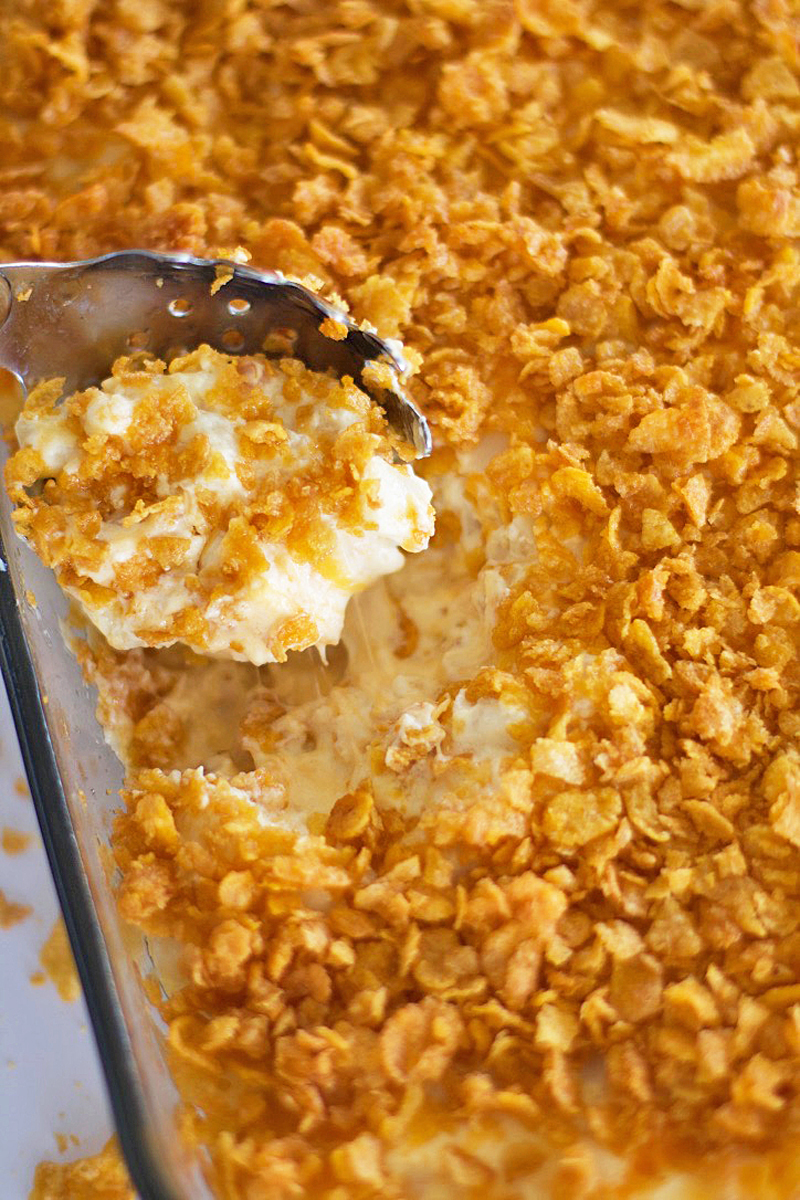 Cheesy, creamy, and crunchy! Yumm! Just writing this I'm drooling a bit and wanting to make them tonight for dinner. I use 2 cans cream of chicken with 1 cup sour cream. I also like my potatoes with a lot of cornflakes on top so I use 3 cups of cornflakes. Makes for the perfect side especially if your serving a lot of people for the holidays this is our favorite to make!
The Best Cheesy Company Potatoes
Ingredients
2 lbs Frozen cubed hash browns (thawed)
2 cans Cream of Chicken Soup
1 pint Sour Cream
1/4 C Butter, melted
1 tsp Salt
1 tsp Onion powder
2 C Shredded cheddar cheese
3 C Corn Flakes
1/2 C Melted butter
Instructions
In a bowl combine Cream of Chicken Soup, sour cream, and butter.

Add in your salt and onion power.

Fold in your cubed hash browns and mix until all the hash browns are coated. Then mix in your cheese.

Pour into greased 9x13 inch baking dish.

Crush your corn flakes in a zip lock bag and then add in your melted butter. Mix together until the cornflakes are all covered in butter. Add to the top of your potato mixture.

Bake for 45-50 minutes or until cooked through.
Nutrition Facts
The Best Cheesy Company Potatoes
Amount Per Serving (22 g)
Calories 0
* Percent Daily Values are based on a 2000 calorie diet.

sincerely,