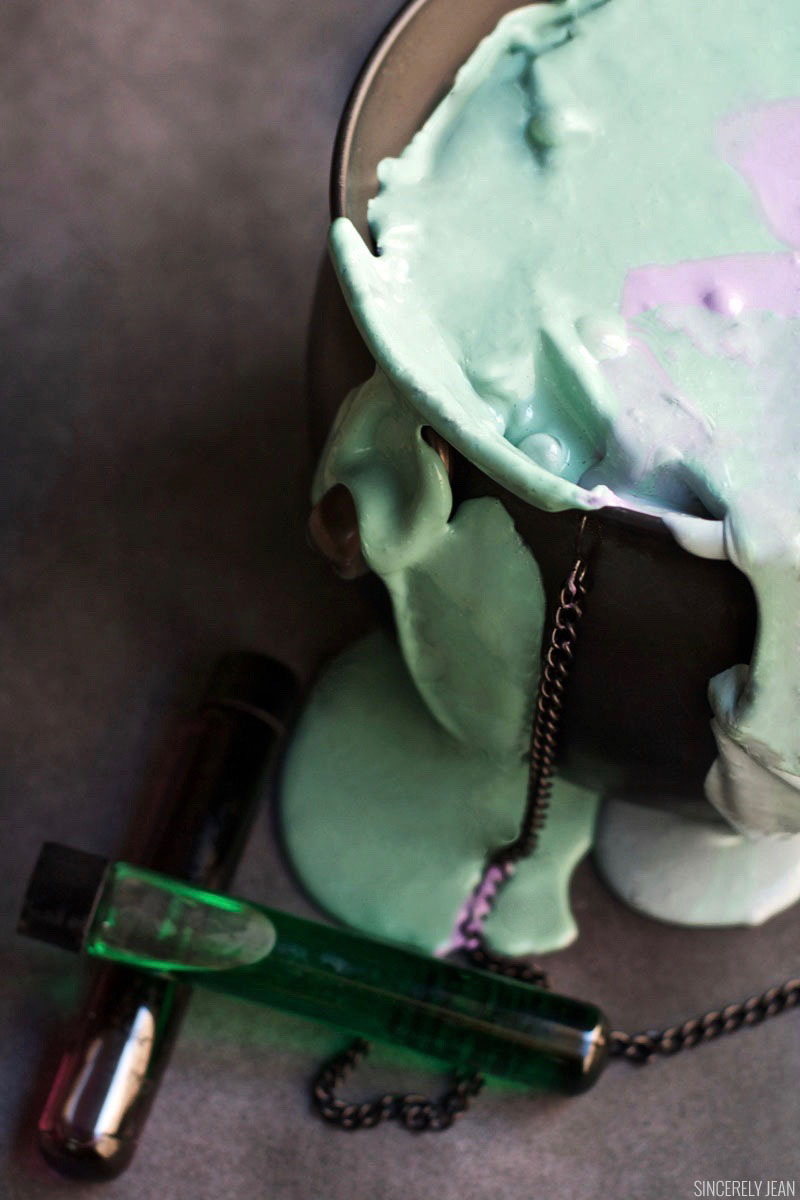 Halloween is soon to be upon us I have been thinking of some fun crafts to do with my boys. I wanted them to be able to use their sensory skills and be creative. I decided that slime would be the perfect combo for them. But not just any slime, Witch's Potion Slime! This makes it sound way more cool to my oldest son and they absolutely loved playing with it.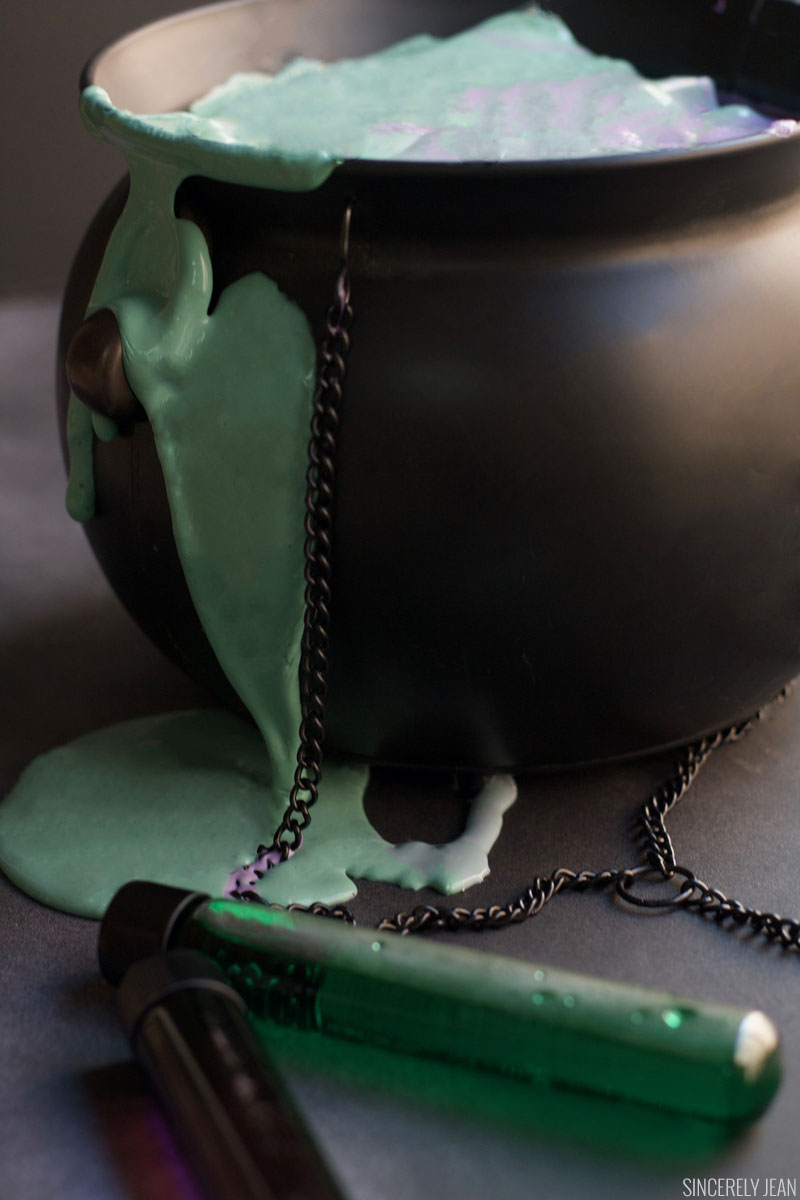 I am not going to lie, it took me 3 attempts to make this stuff!! First I tried with liquid starch, that was a dud! I don't know if I poured too much in or if my starch had gone bad because it was pretty old. The second attempt I tried using the saline solution and that didn't work. Maybe it was because I wasn't using Elmer's glue because I had ran out from the previous try? I was about to give up! But then Krew said, "Mommy, I can do this!" So off we went to the store to buy more Elmer's glue. If you are an avid slime or craft maker I would suggest getting this Elmer's glue
. So, don't worry I have come up with a recipe that will work!
Start off by pouring 1 cup of Elmer's glue into a bowl, to be on the safe side I would just make sure its Elmer's glue. I grabbed mine at Michaels and of course used my coupon! Then pour 3 tbls of water into your glue and mix until combined. Then add in 1 tsp baking soda and stir. Add in your food coloring, I put quite a bit of food coloring into mine to get the colors that I really wanted. I used these food colors.
and I loved the consistency it made my slime. Then add your contact saline solution, you can find it here. Start off with 1/2 tbls, it's always good to start off with less, you can always add more. Stir until it starts to pull away from the sides after about a minute of stirring if its still not pulling away from sides add some more saline solution. Keep going until the Slime is thick enough where you can pick it up in your hands. At this point when I got it into my hands it was still sticking to me quite a bit so I added a little bit more saline solution. Once you like the consistency knead it in your hands for a couple of minutes and then stick back into the bowl to rest for about 5 minutes. Then if you want to create another color do the process again. I made green and purple so I made two batches of it.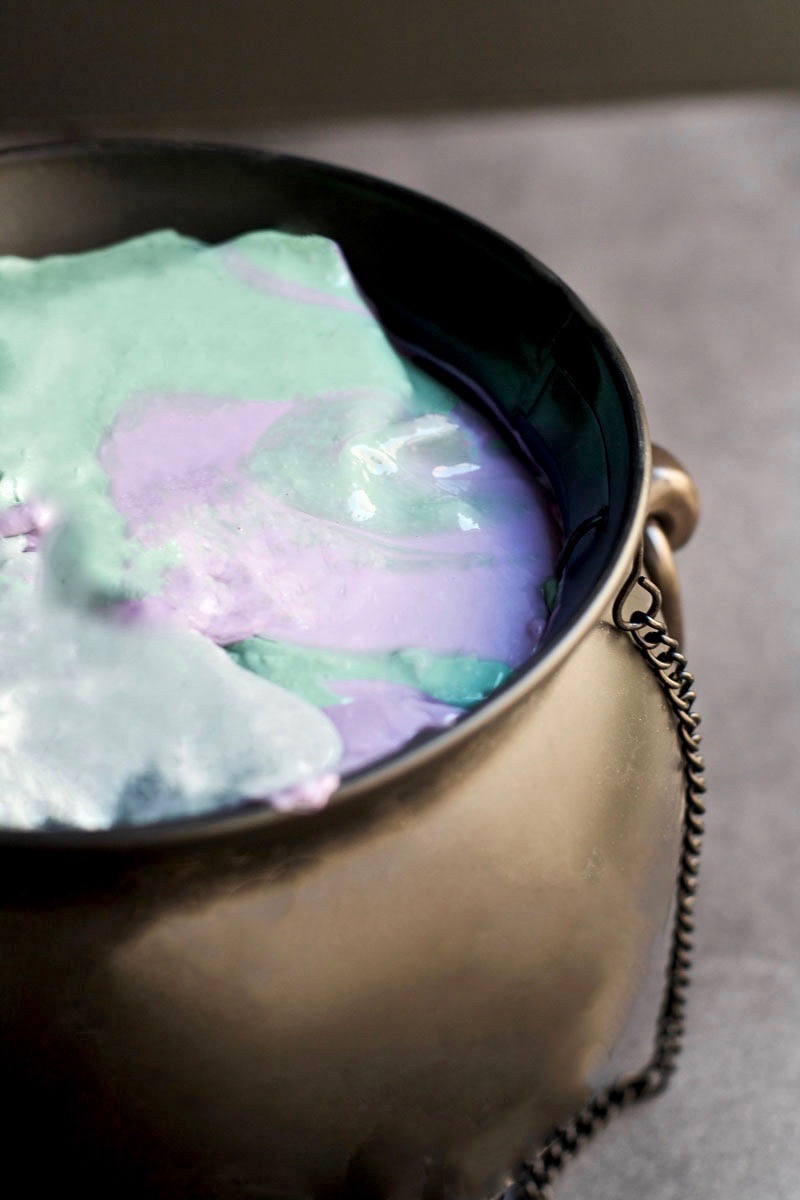 Third times a charm right? Well it was so worth is! I loved the turn out so much. We used green and purple food coloring to make it feel like it was witch's potion. We gathered it in the cauldron and pretended to say spells over it. I was so in the mood for a little Hocus Pocus movie action afterward.
The boys loved it and I did too. We'll continue to make slime from this recipe and try some more colors and themes as we go along. Happy Halloween!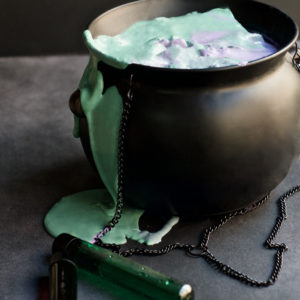 Print
Witch's Potion Slime
Ingredients
1 C Elmer's glue
3 Tbls water
1 tsp baking soda
Food dye
1/2 tbsp- 1 tbls saline solution
Instructions
Add glue to a bowl and pour in your water.
Mix until combined.
Add in your baking soda and mix.
Add in your food dye and mix.
Start with 1/2 tbls of saline solution mix until the slime start to pullaway from sides. If its not thick enough to pick up with hands after abouta minute of stirring add some more saline solution.
Once it is the right consistency pick up and knead with your hands for acouple of minutes. Then stick back in bowl and let rest for about 5minutes.

sincerely,