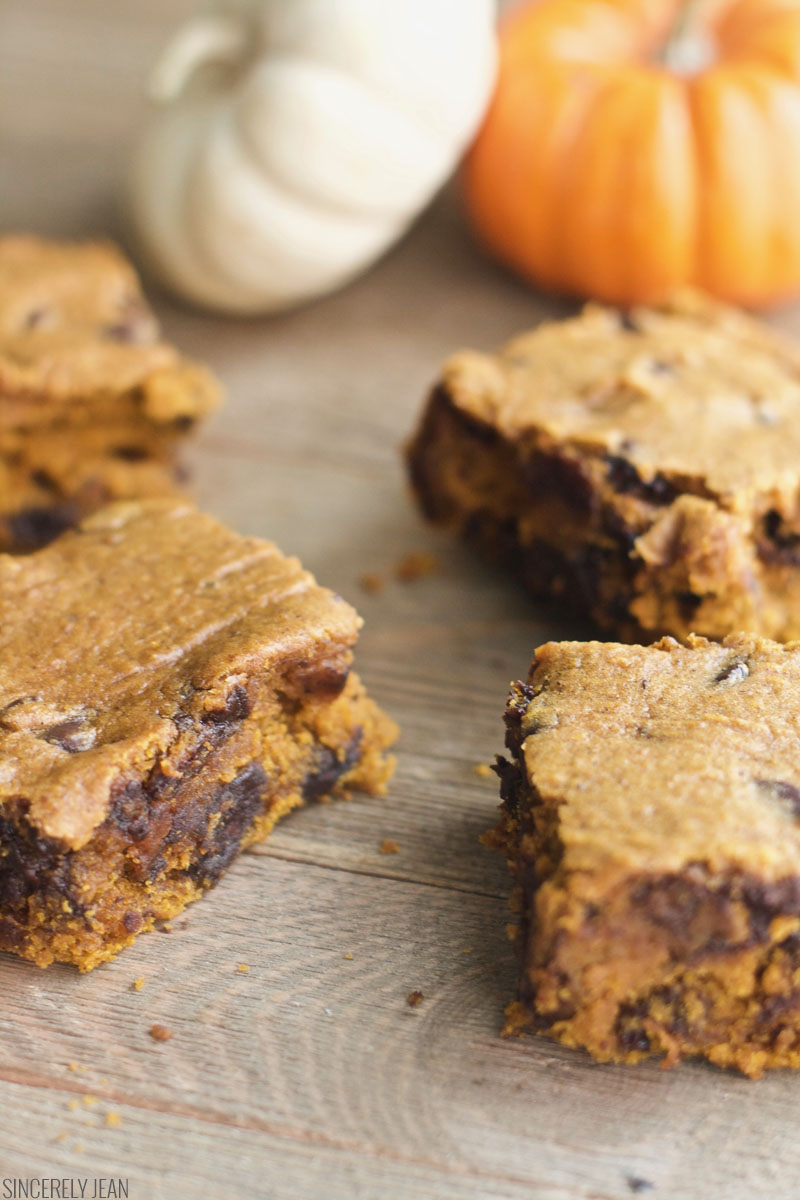 Yumm! Pumpkin Chocolate Chip Bars are such a delicious dessert for Fall. Pumpkin goodness with gooey chocolate in the middle. Doesn't get much better does it? I love making these bars because they are quick and easy to make.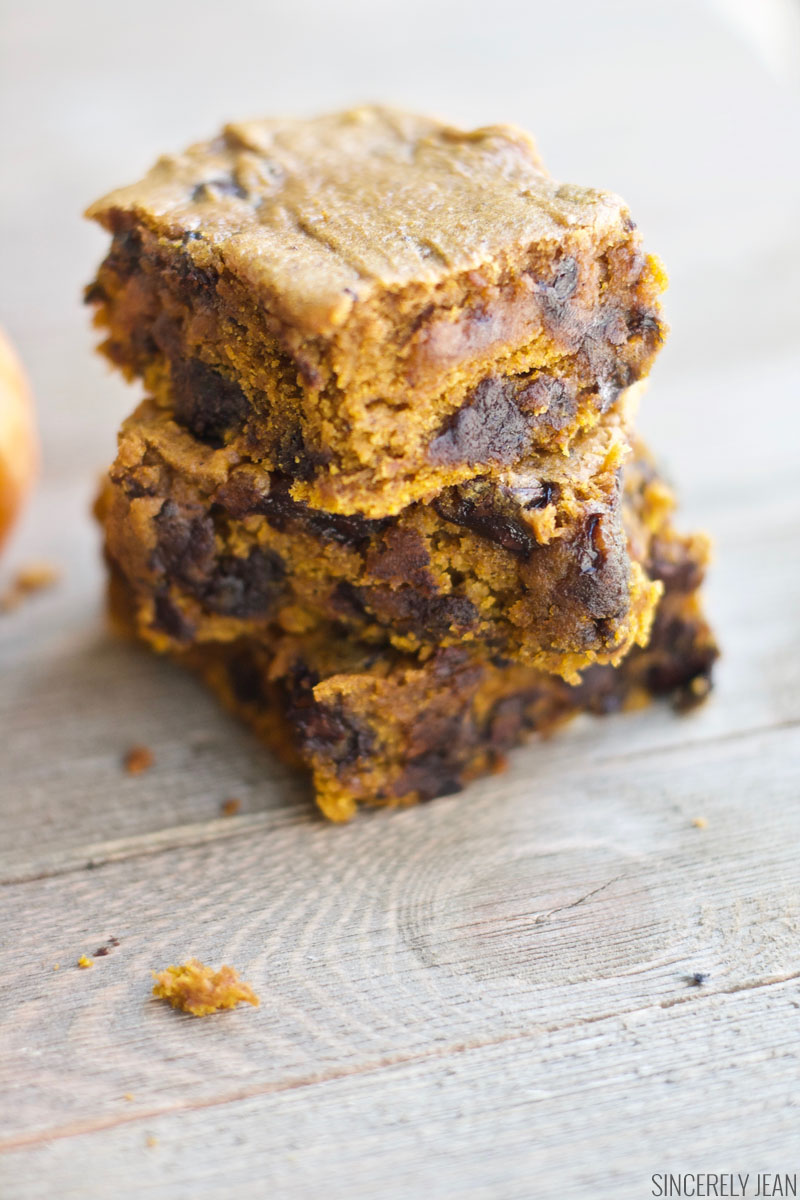 October means pumpkins spice and everything nice! I am always looking for excuses to whip up some yummy pumpkin treats and of course sneak some chocolate into it. I love that these bars stay moist for days and they almost taste better about a day or two after they are made because the flavors get to mix.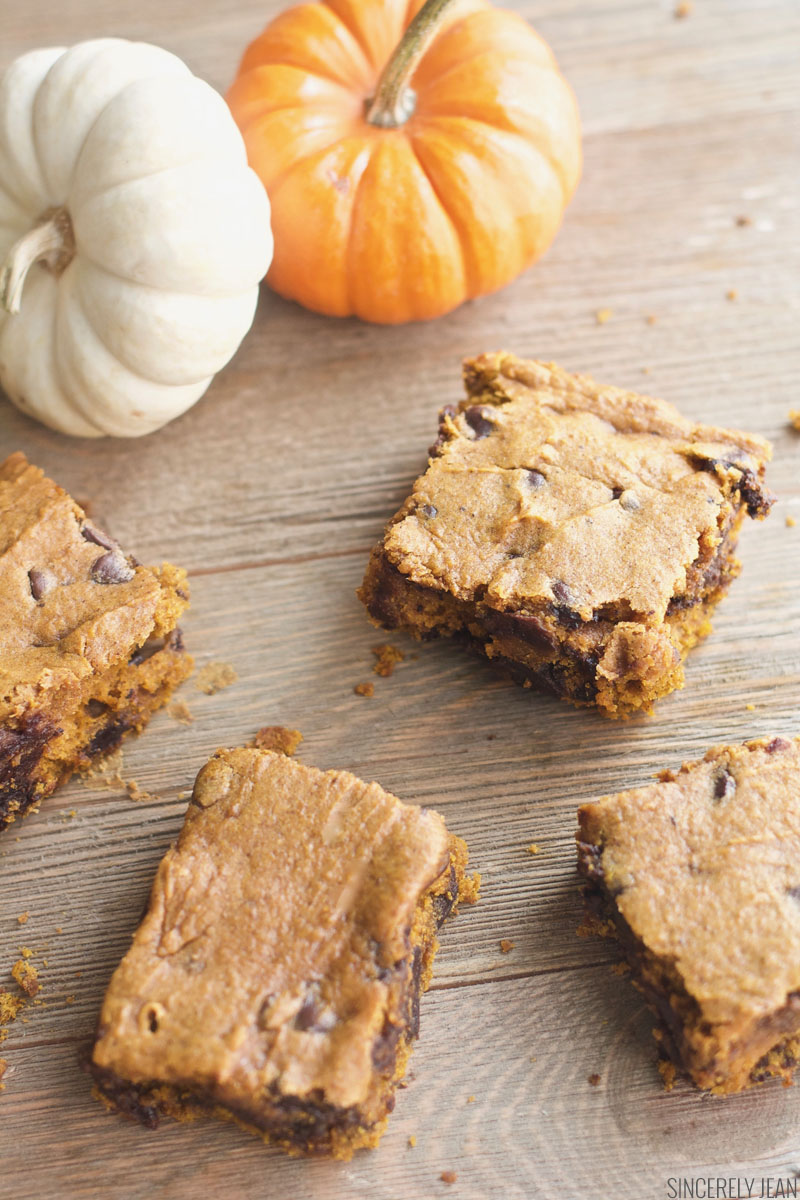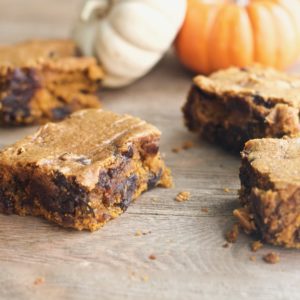 Print
Pumpkin Chocolate Chip Bars
Ingredients
1 3/4 C flour
1 tsp baking soda
1/4 tsp salt
2 tsp pumpkin pie spice
1 tsp cinnamon
1/2 C butter
1/2 C white sugar
1/2 C brown sugar
1 egg
2 tsp vanilla
1 can puree pumpkin
1 1/2 C chocolate chips
Instructions
Pre-heat oven to 325.
In a mixing bowl add flour, baking soda, salt, pumpkin pie spice, and cinnamon. Combine and set aside.
In separate bowl cream butter and both sugars together until nice and creamy.
Add in your egg and mix well. Then add in vanilla and pumpkin puree.
Add in chocolate chips.
Pour mix into a greased 9x13 inch pan
Bake 325 for 30-35 minutes or until toothpick comes out clean.

sincerely,