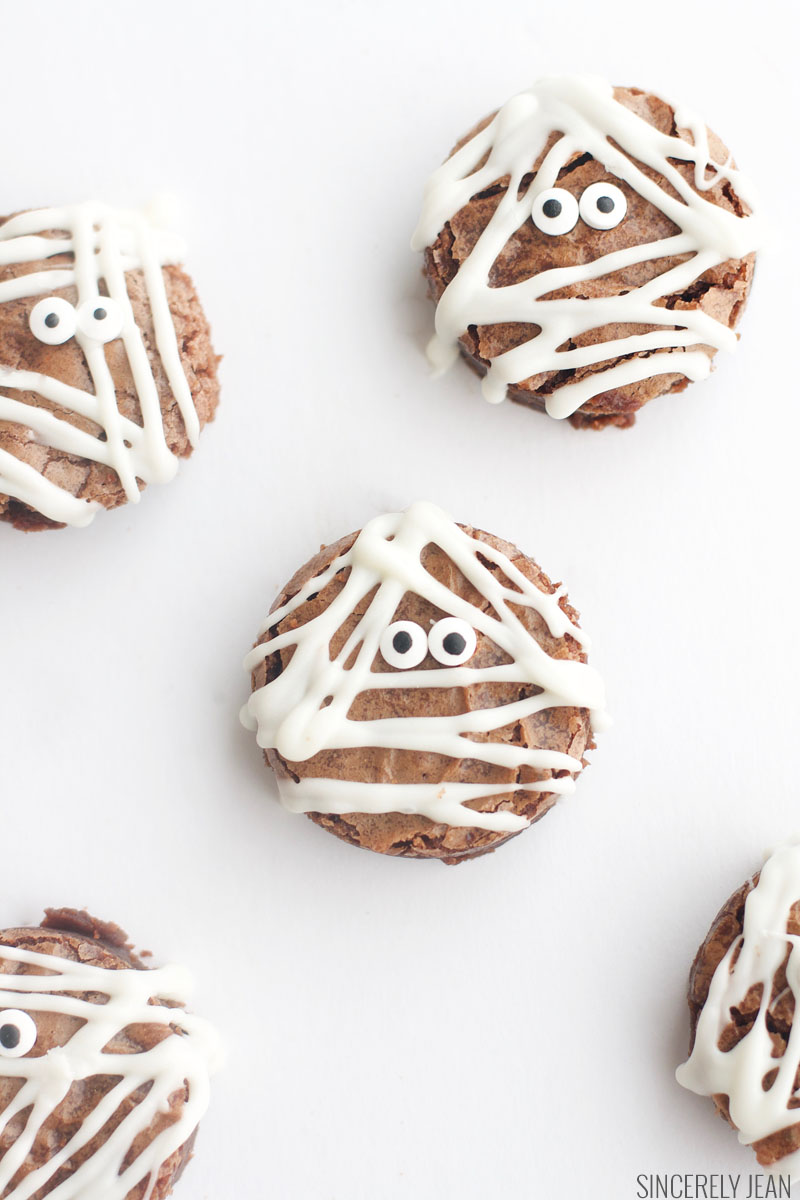 Hey Friends! I hope your October so far has been amazing! We have our Fall activity bucket list ready to go and were crossing things off one by one. Including making these MUMMY BROWNIES! You guys, I had so much fun making these! I didn't even want to eat them because they are just too cute. My son Krew of course loved eating them though. Especially the eyes.
They are so fun to make for a family night. The kids loved helping me make them. It got us into the spirit of Halloween, I think this will definitely become a tradition.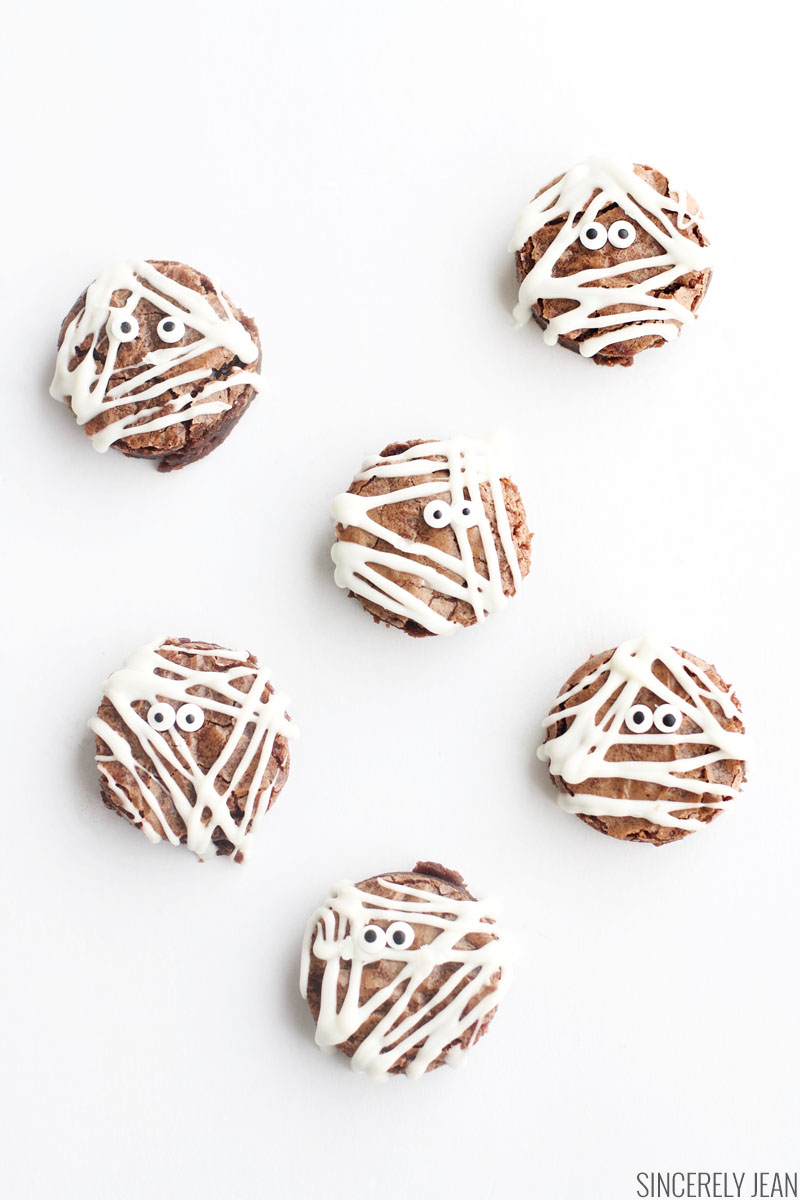 The best part about these mummy brownies is that they are so easy to make. Once the brownies were cooled off it took about all of 5 minutes to make them! Thats my kind of treat. They are perfect to bring to any halloween party, playdate, or just a nice treat for your neighbor.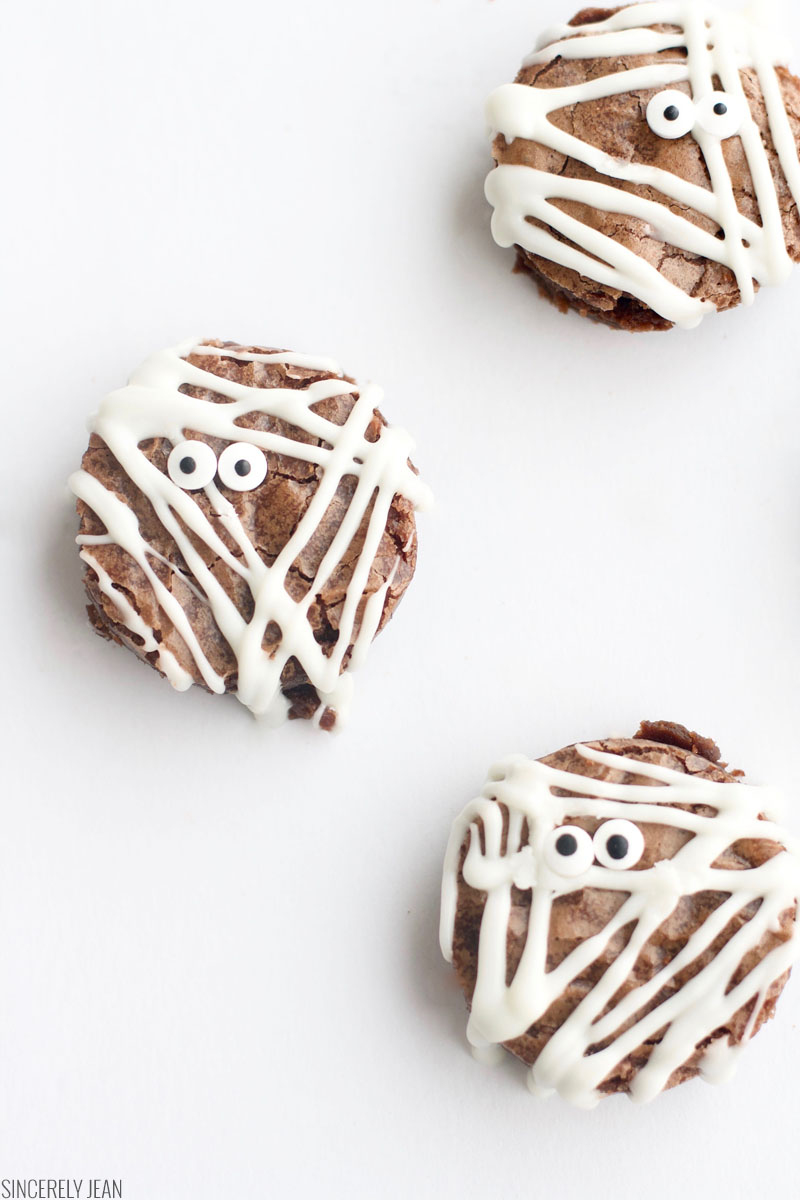 Can I just say I love that little guy in the left of that picture. I feel like the cracks in the brownies really gives each brownie its own character and face and his face just cracks me up!
I first started off with a brownie mix, grab your favorite one! I used this kind here
. I mixed it up according to the back of the box and baked it in a 9×13 just like normal.
Once cooled, I cut the brownies in circles. I used the top of a sippy cup bottle. I then melted my white chocolate coating and put it into my piping bag. I used a really small frosting tip
. Then I went at it, just going back and forth with my chocolate until I liked the turnout. Now it doesn't really come to life until you put the eyes on! You can find candy eyes here
. They are the best! They are so much fun to play with. The kids especially love them.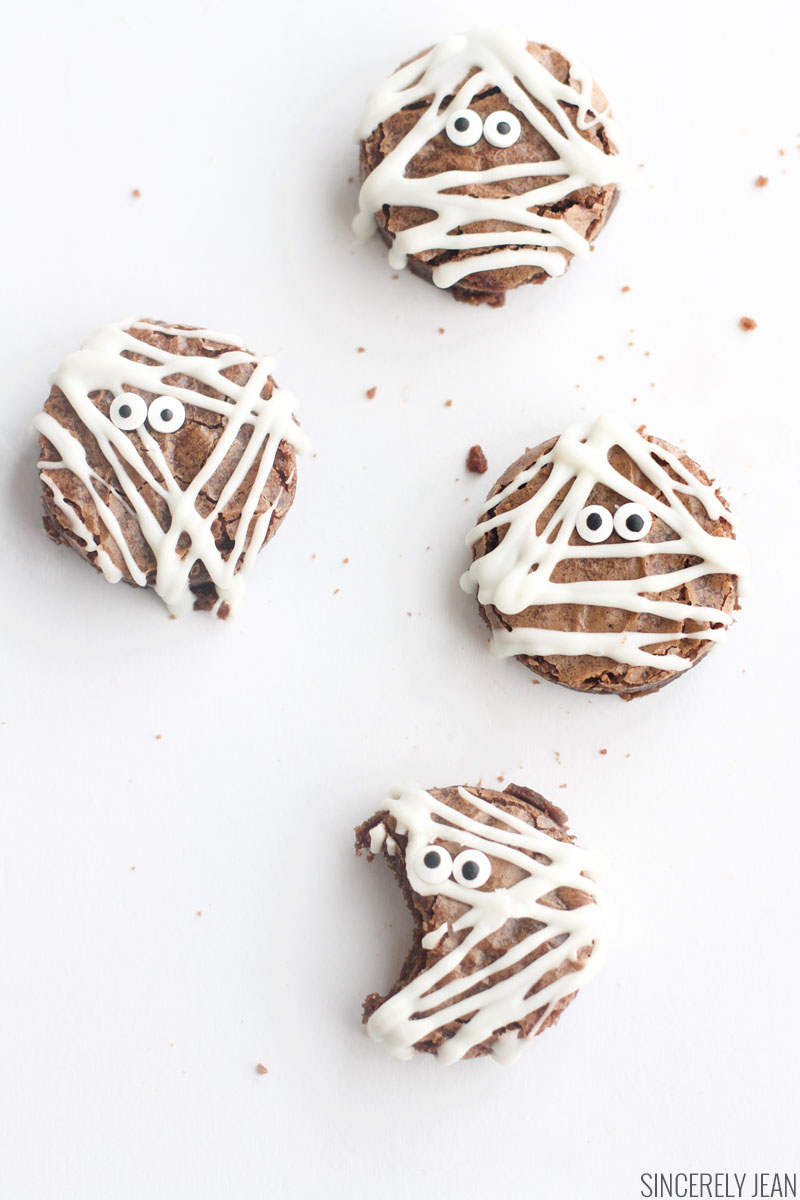 I feel like they all looked scared to be eaten hehe but they were so good…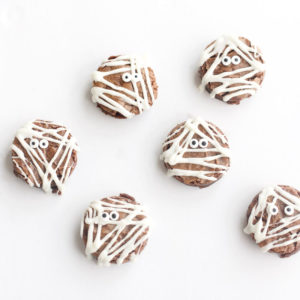 Print
Mummy Brownies
Ingredients
1 box brownie mix
White chocolate candy coating
Candy eyes
Instructions
Bake Brownies according to package directions in a 9x13 pan.
Once cooled cut brownies into circles.
Melt chocolate candy coating and place into pipe bag.
Now with your chocolate go back and forth over your brownie until desired mummy look is achieved.
Place candy eyes at the top.
Courses dessert

sincerely,