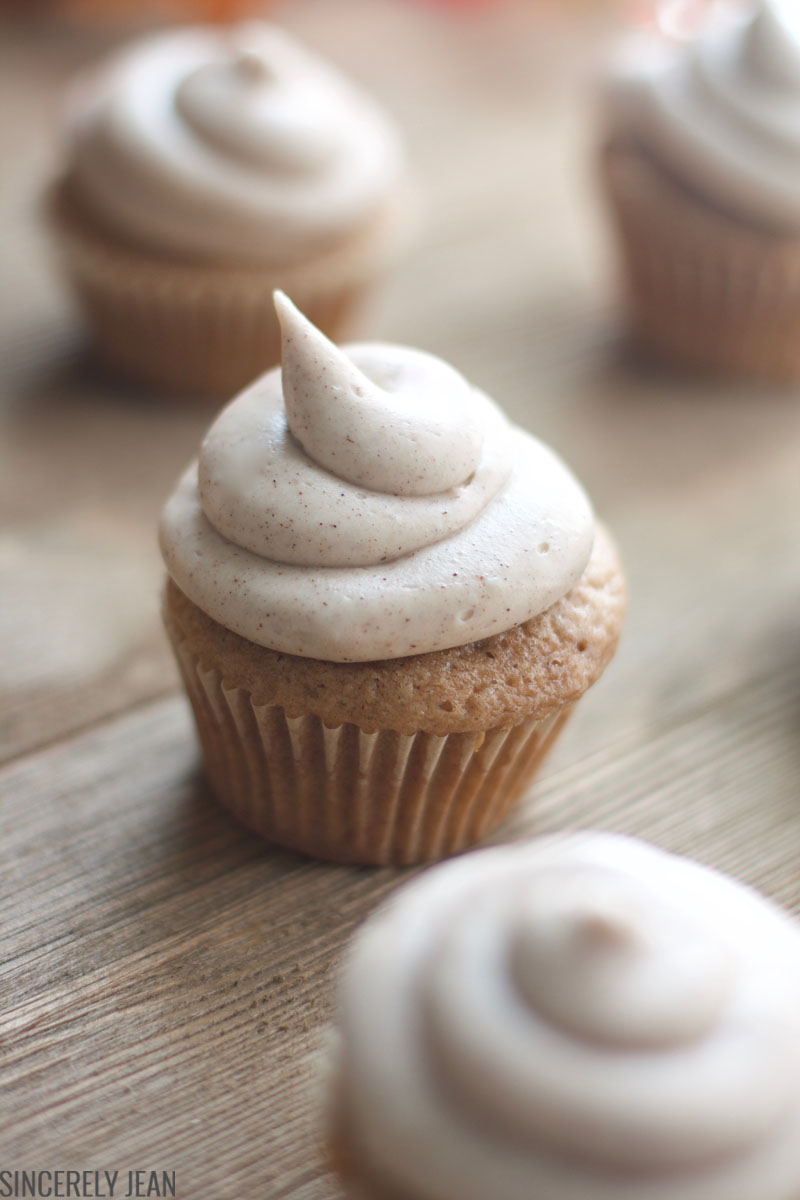 It is time for some Fall desserts! That is part of the reason why I love Fall so much because of the yummy treats I get the excuse for making. Today I am sharing one of my favorite pumpkin recipes. My Pumpkin Pudding Filled Cupcakes. They are spiced cupcakes filled with pumpkin pudding and then frosted with cinnamon cream cheese frosting.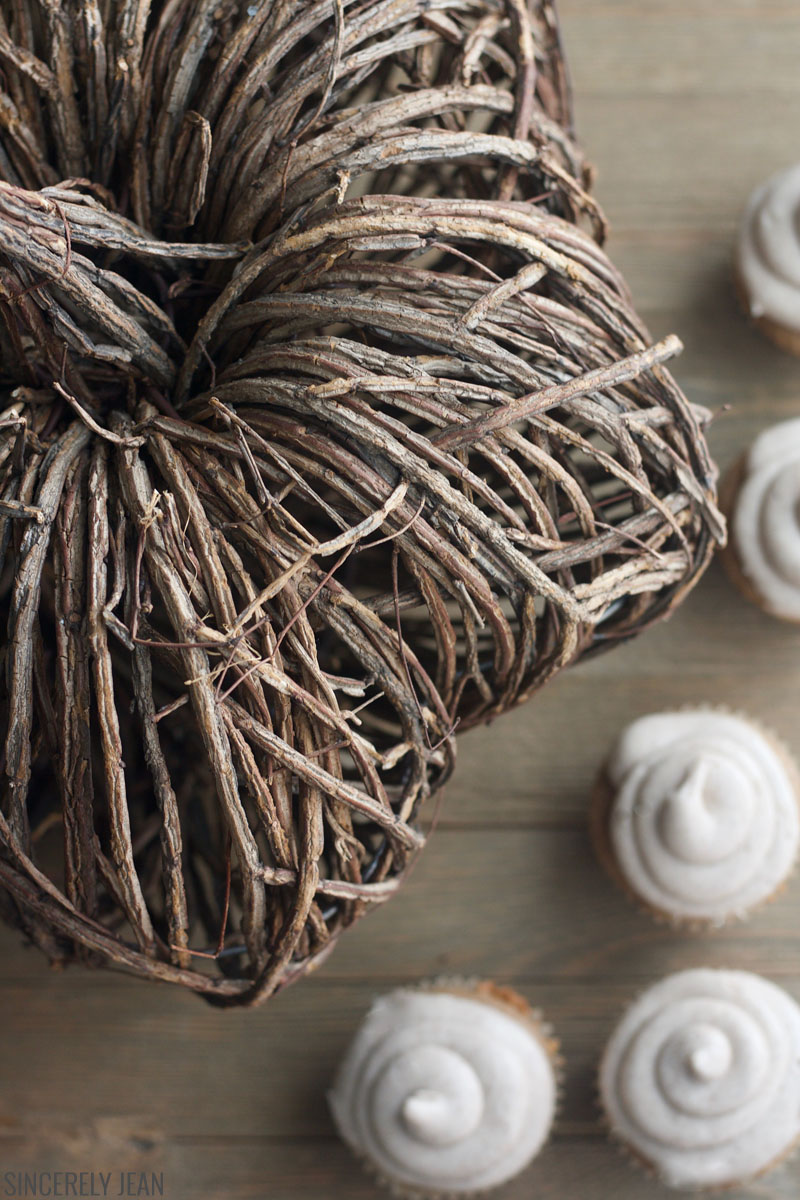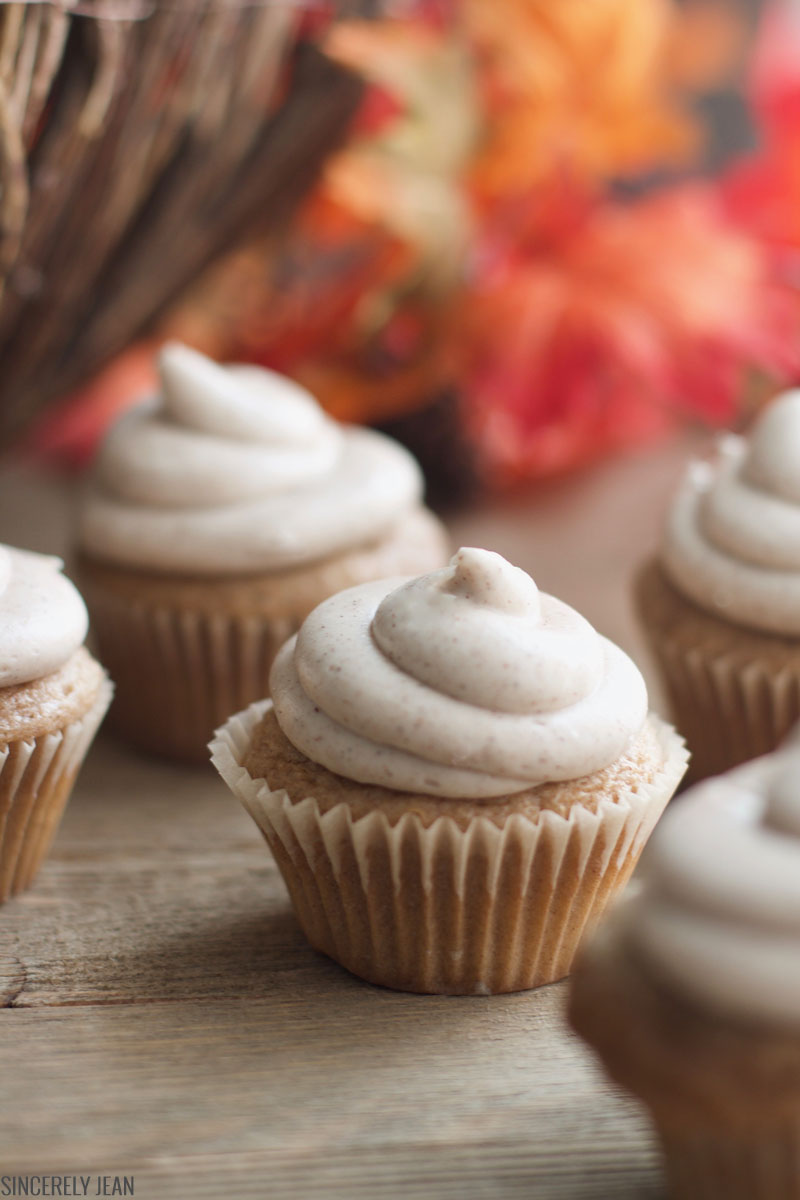 I had so much fun making these cupcakes and taking the photos. The aromas it made in my kitchen and the feeling it brought was pure bliss. A couple Falls ago I discovered pumpkin spice instant pudding. click here
to see what I'm talking about. It is my absolute favorite pudding to bake with during the fall. You guys have to try it. I even love to just make it and it eat plain. This recipe is very similar to my Pumpkin pudding trifle that I made, find the recipe to that Here. In that recipe I used cinnamon whipped cream but for my cupcakes I made cinnamon cream cheese frosting and wow it was so delicious! It paired perfectly with these cupcakes.
A fun little tip when filling these cupcakes with your pumpkin pudding. Have you ever used your frosting tip to create the hole? It works like a charm. I just press my frosting tip deep into the center of the cupcake but you don't want to go all the way down and pierce the bottom of it. Then you pull it out and there is a hole. If I want my hole even bigger I just put my finger in it and scrape out a bigger hole. When it is time to put the pudding into the center I put it in a piping bag just as I would my frosting. It makes it so much easier.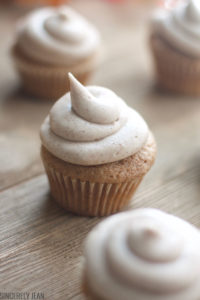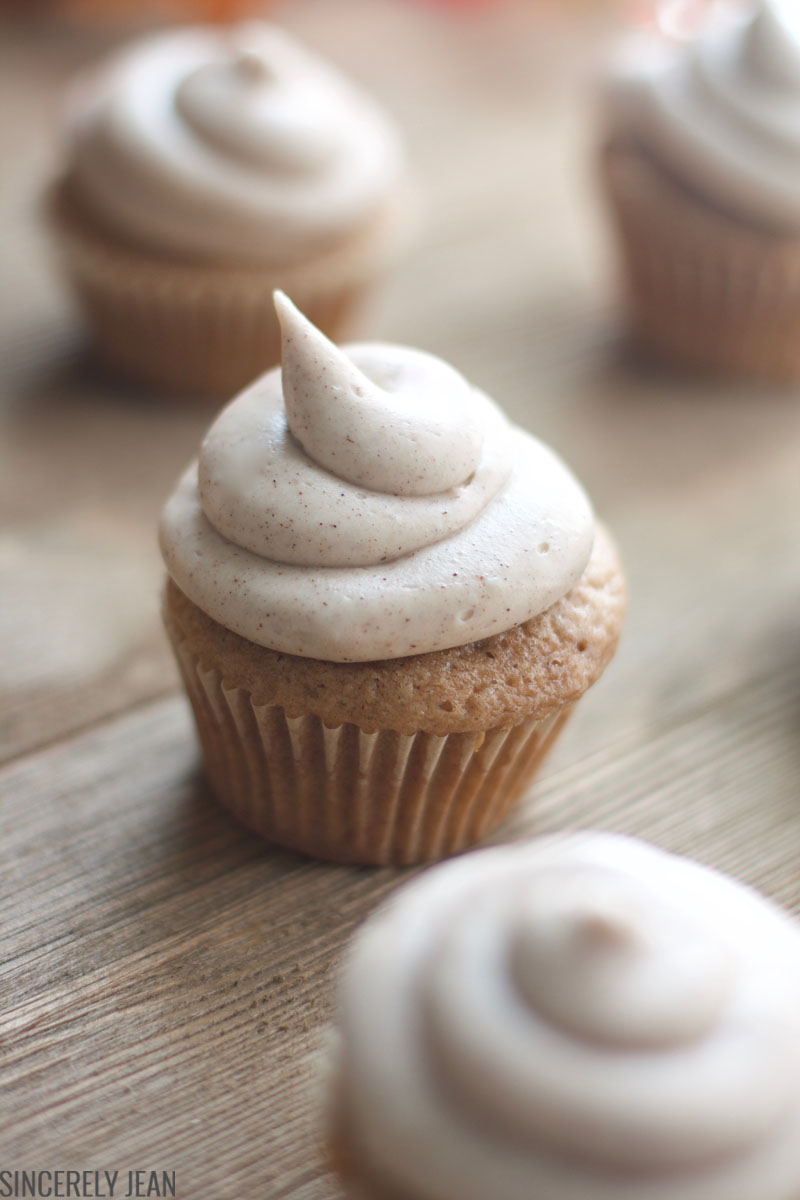 Print
Pumpkin Pudding Filled Cupcakes
Ingredients
1 box spice cake
eggs
oil
milk
1 package pumpkin spice pudding
1/2 C butter
8oz cream cheese
3 C powdered sugar
1 tsp vanilla
1 Tbls maple syrup
2 tsp ground cinnamon
Instructions
Bake cupcakes according to directions on the back of box. I always add an extra egg, double the amount of oil, and use milk instead of water.
While cupcakes are baking whip up your pudding by following directions on the box. Refrigerate when done.
For frosting beat butter and and then add in your cream cheese. Mix until well combined and light.
Add in your powdered sugar a little bit at a time. You may need more or less depending on what consistency you like. I always like mine on the thicker side because I like my frosting stiff when I frost.
Once your cupcakes are cool, core them out.
Fill with pudding and top it off with frosting.

sincerely,