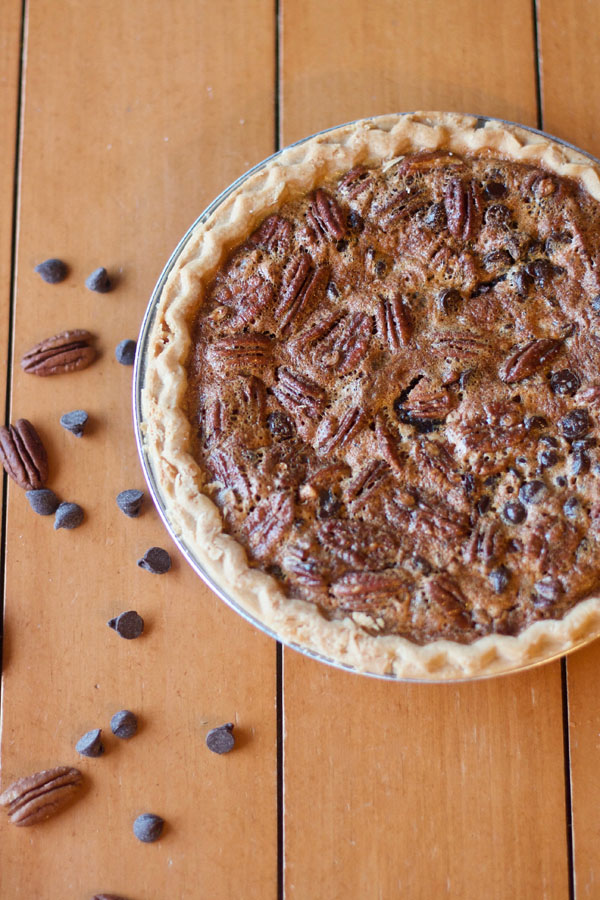 Is anyone else having pie withdrawals from the holidays?! I feel like the last two months have been filled with pie and then all of the sudden theres no more! haha I guess thats probably a good thing right?
I think it so interesting/funny that the last of the year is all about yummy food and treats. And then in one day, when it gets to the new year, it all changes. Its about eating clean and healthy! But at least we try right?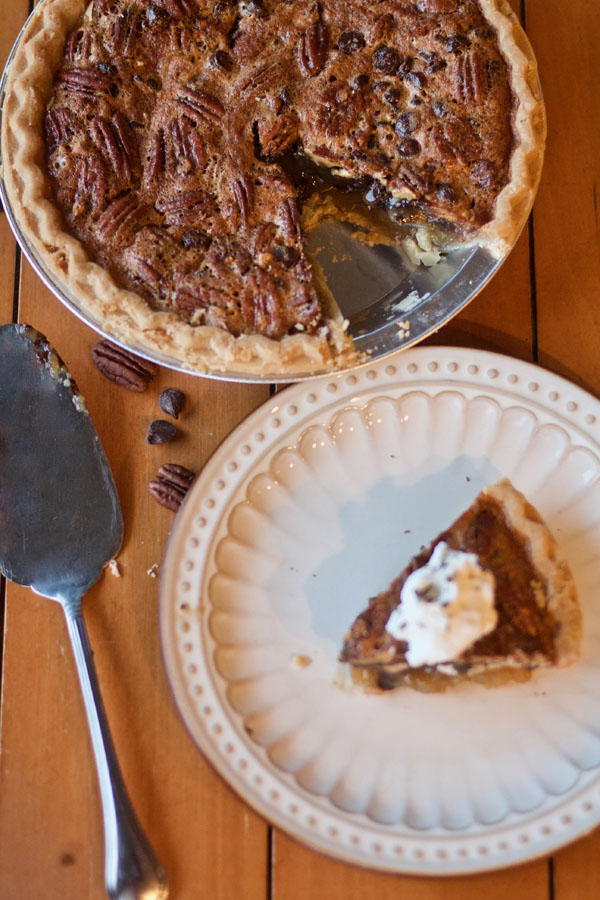 This year for Christmas we made this chocolate pecan pie that was so delicious I had to share. We were trying to think of different flavors of pie to make. My mother in law made pumpkin and she put me in charge of chocolate pecan. She was a little skeptical of how it would turn out because she had never tried the recipe haha but it turned out to be really yummy! Best Chocolate Pecan Pie for the Win.
I dont make chocolate pecan pie to often but when I do, I'll be making this recipe. hehe It was one of the best chocolate pecan pies I have had. I added a little whip cream to the top and it was perfection. I might have to make this again soon to fix those pie withdrawals!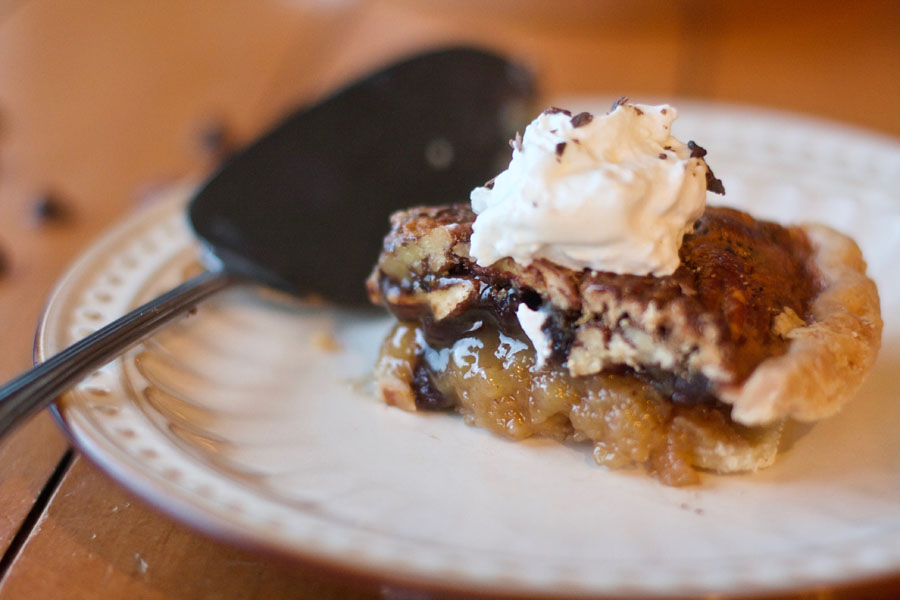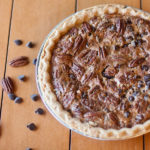 The Best Chocolate Pecan Pie
Ingredients
1 pre-made pie crust 9 inches
4 eggs
1/2 c sugar
1/2 c brown sugar
1 c pecans
1 c semi sweet chocolate chips
3/4 c corn syrup
1 tsp vanilla
Instructions
Combine pecans and chocolate chips together and pour into pie crust.

Mix the rest of ingredients together by hand until smooth. Pour on top of pecans and chocolate chips.




Bake in oven for 30 minutes. Pull it out and place foil over the edges to keep it from browning. Place back in and cook for an additional 20 minutes or until pie has set.

sincerely,

If you liked this post I would love for you to share it on social media by clicking the buttons below!