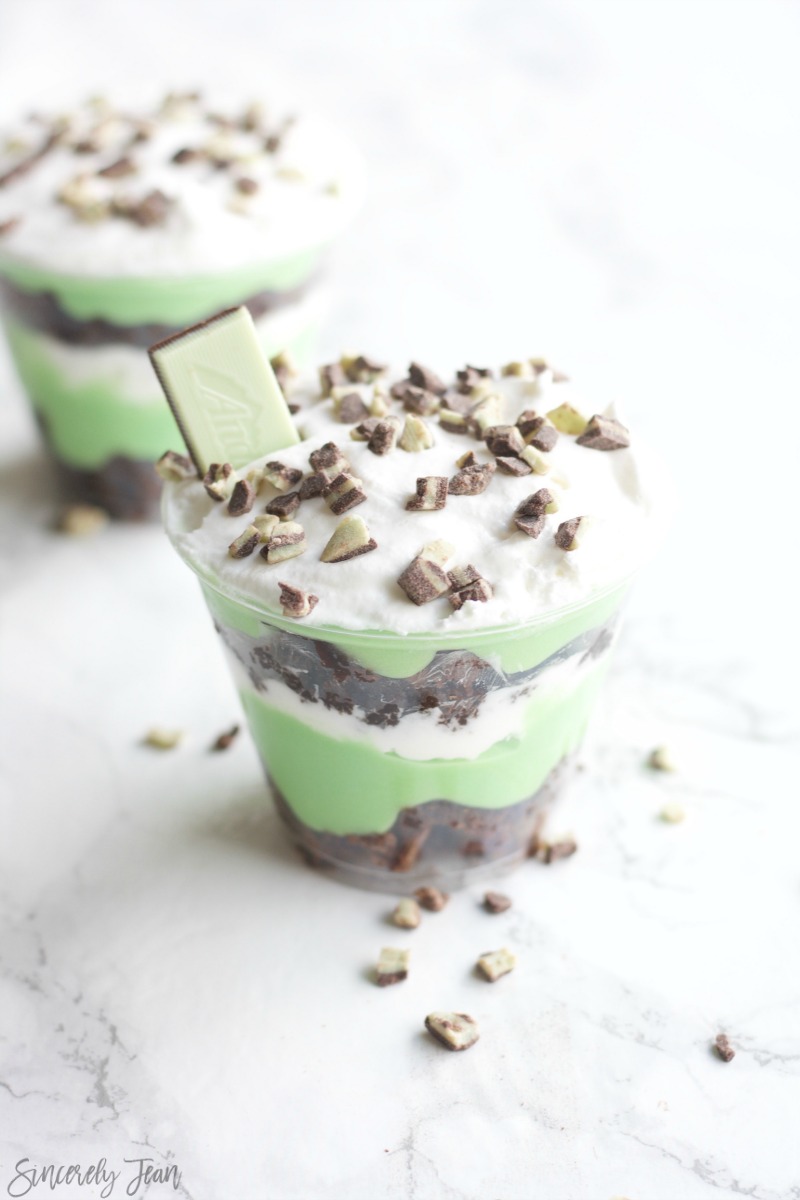 Hey Sistas! Today I am sharing with you a fun and yummy St. Patrick's Day dessert. First off I feel like me and St. Patty's Day have a lot in common! My name is Patti as well hehe (and if I was a boy my parents would have named me Patrick!) my birthday is also in March and I have a lot of Irish in my Ancestry. So it's kind of a fun little holiday in our house.
These St. Patrick's Day Parfaits are so good. They are layered with fudge brownies, mint pudding, cool whip and crushed Andes mints.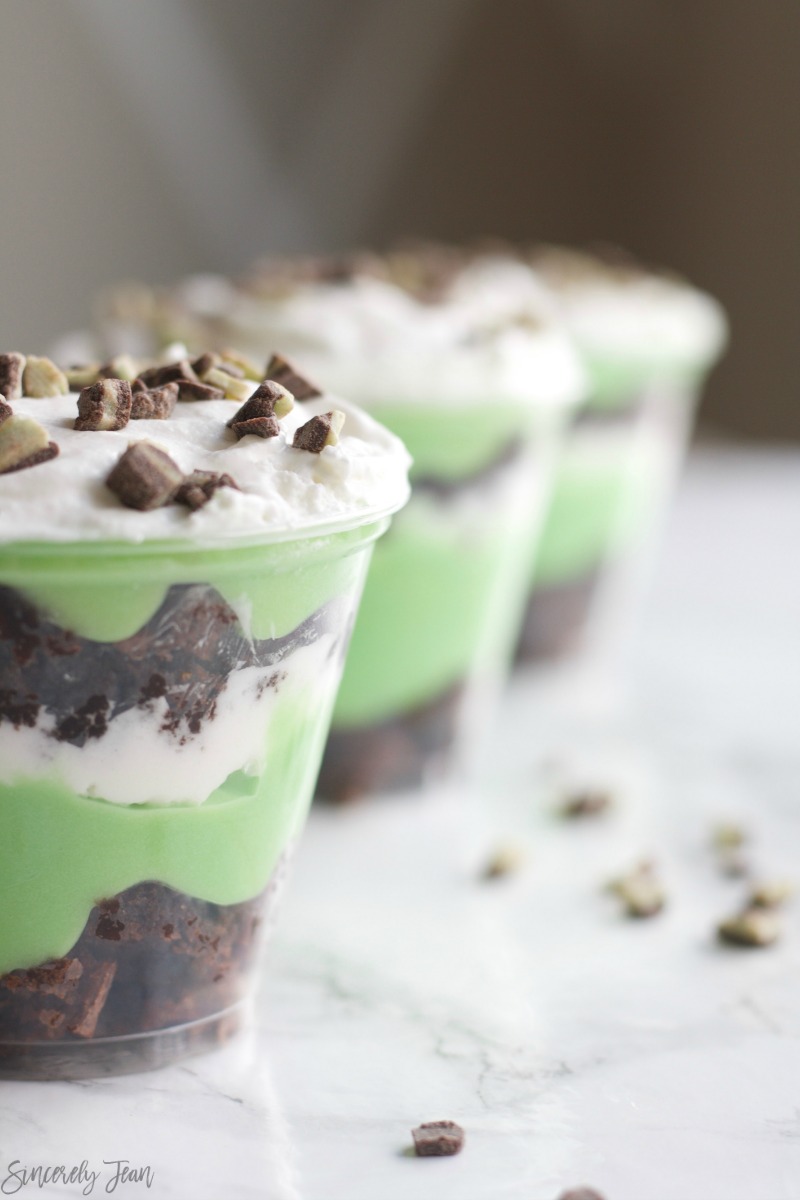 St. Patrick's Day Parfait
Ingredients
1 Pan of your favorite brownies
1 (3.9 oz) box Jello instant vanilla pudding mix
2 cups cold milk
1/4 tsp Mint extract
16 oz cool whip
Green food color
Crushed Andes mints
Instructions
Prepare your brownies and let cool completely.
Mix together your pudding mix with 2 cups cold milk and extract. Whisk for 2 minutes. Then add 1 cup of cool whip and green food coloring.
With your parfait cup, layer your brownies, green pudding, then cool whip.
Repeat the layers and sprinkle crushed Andes mints on top.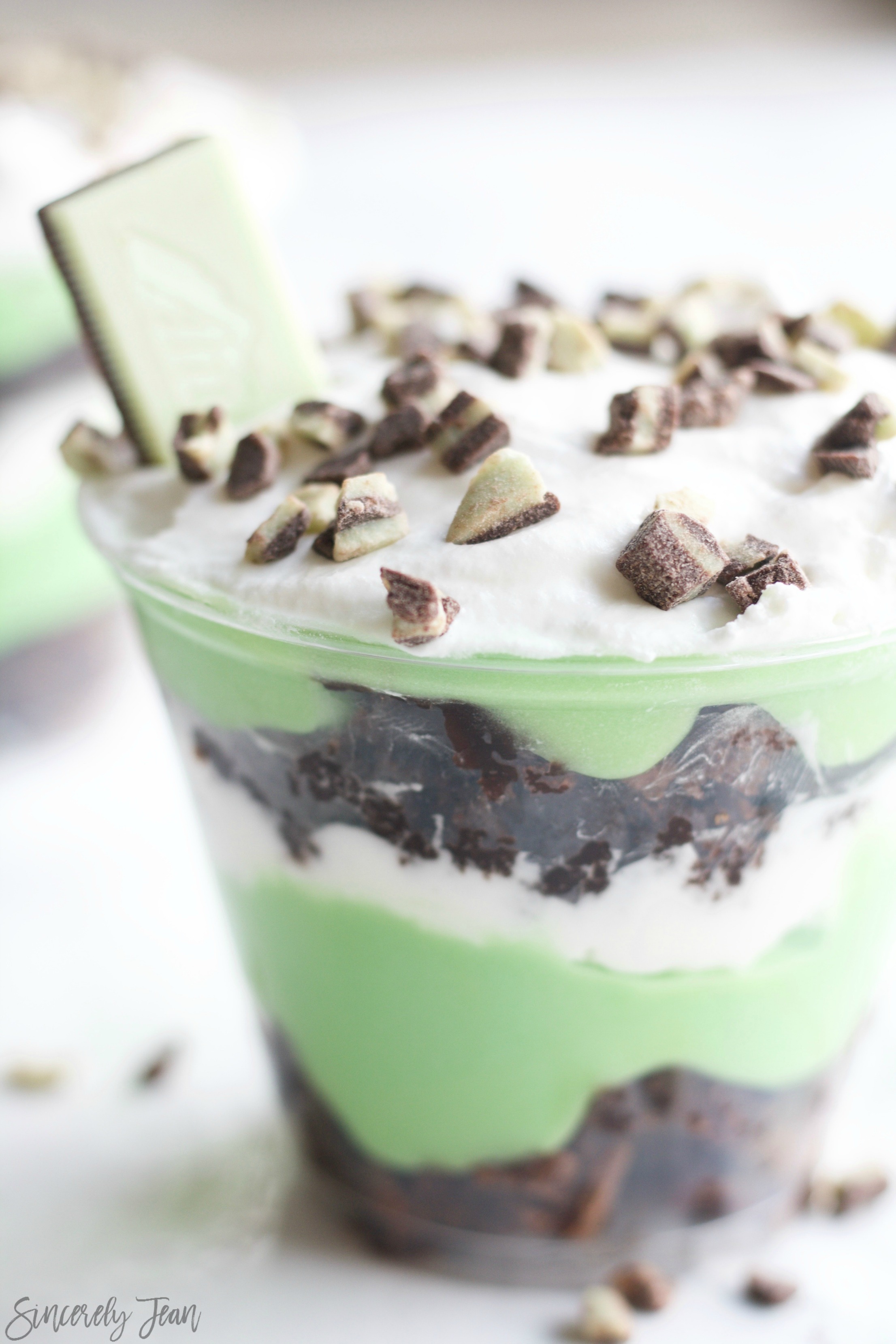 This is a festive and fun treat to make that your family will love. Whether if its for your St. Patrick's Day party or just for yourself these will be a hit.
Sincerely,
patti jean
PIN FOR LATER:

We also think that you will love our FREE ecookbook with 30, 5-Ingredient recipes HERE
Also, if you have ever thought about starting a blog, you need to read our HOW TO article!
JOIN THE SISTERHOOD!
If you liked this post we would love for you to share it on social media by clicking the buttons below!
Follow our blog with Bloglovin